I've long been jealous of Jason Bond's Model X Tesla.
I even got to spend some time hanging out with him in New Hampshire this past weekend, where he showed it off a little bit.
It looks gorgeous, it has some pretty darn cool features, and it's definitely the way of the future.
A day will come when we all look back and talk about how we used to drive gas powered vehicles.
That day is coming sooner than you may think, evidenced by the number of new electric vehicles companies that are hitting the market.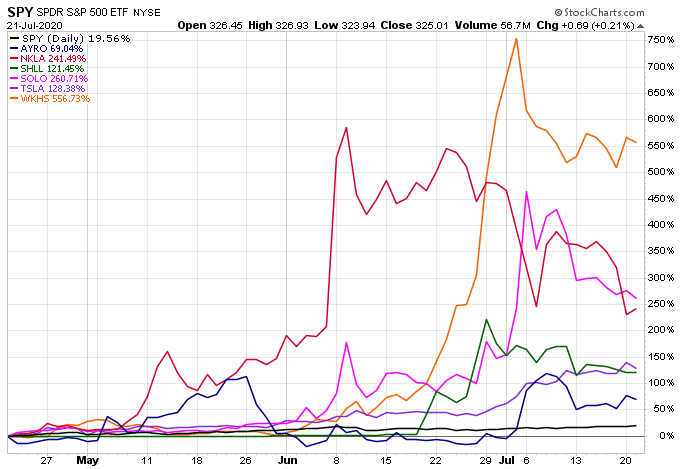 Most recently, we saw Nikola (NKLA), the hydrogen-powered electric truck company, make waves.
Although it conducted its IPO in a round-about way via a SPAC merger, it was nevertheless hugely successful and minted founder Trevor Milton a multi-billionaire.
This week, I've got my eyes on another electric vehicle IPO which comes on the heels of NKLA's success.
It's a Chinese company called Li Auto, which will list under the symbol 'LI.'
I want to share some exciting things about the company and its trading potential.
Li's Model X Alternative Is Functional— At a Much Lower Price
Much like what Tesla is doing with the Model X, Li Auto will provide consumers with a new electric SUV option.
Li kicked off production of its initial SUV model, a six-seater called Li One, in November 2019.
As of June 30 of this year, Li has produced more than 10,400 of these vehicles.
The SUVs that Li produces will cost between $21,000 and $70,000.
According to Li, they want to provide customers with "Unparalleled value for money with the performance, functionality, and cabin-space of a large premium SUV— but pricing close to a compact premium SUV."
What I'm liking about Lik is the emphasis on value and functionality, since I feel they'll be able to successfully undercut Tesla's Model X that costs over $100,000 in both the U.S. and China.
Here's a video about Li Auto: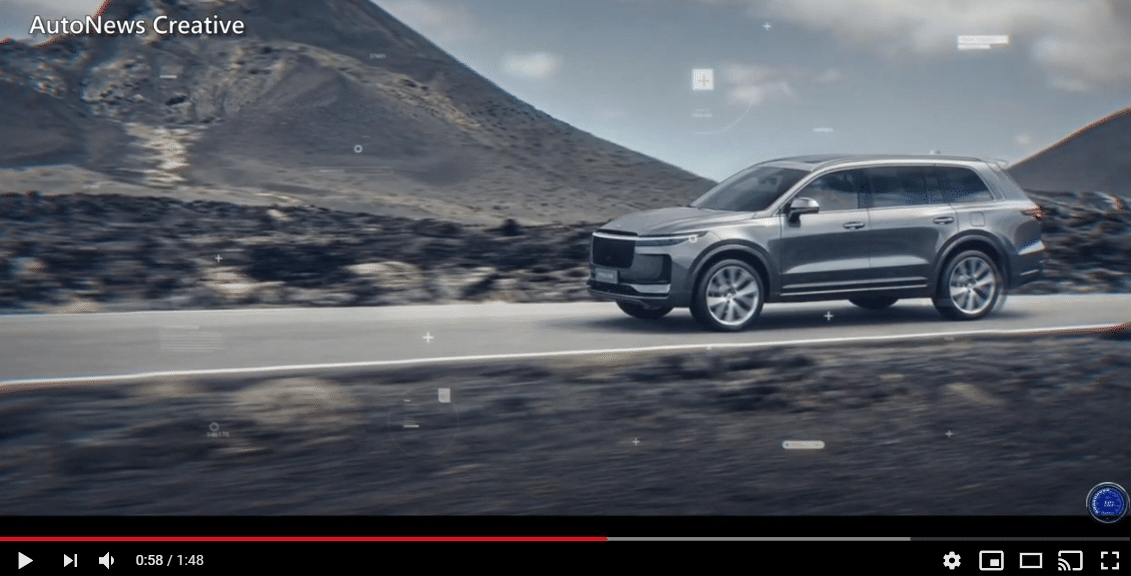 Another Chinese electric car company, NIO, has been on a tear. The company is a similar size to Li and has shown 194% year to date gains.
An additional Chinese electric car rival, Xpeng, plans to go public later this year.
The potential market for electric vehicles is huge, and China is the world's largest electric vehicle market and new car market.
Strong LI Underwriting Could Help Offset Concern Over U.S.- China Tensions
No doubt, we've seen some recent geopolitical tension between the U.S. and China and some negative sentiment directed to Chinese companies following the Lukin Coffee fraud.
However, I'm optimistic that Li can offer a competitive and more affordable electric vehicle alternative within the U.S.
While LI is not yet profitable, its topline revenues are sharply growing. It also has reduced operating losses and a lowered use of cash in operations.
This is, of course, still based on a fairly limited production volume.
But one aspect of this IPO that is highly reassuring is the underwriting. Goldman Sachs, Morgan Stanley, and UBS are a few of the underwriters.
Goldman Sachs will lead the underwriting and IPOs facilitated by them over the recent 12-month period have pulled in a return of 74.8% on average since their IPO.
LI hopes to sell 95 million American depositary shares in a range between $8 and $10 in the IPO.
In turn, the company would raise about $760 million to $950 million dollars from public investors and reach a total valuation of $7.6 billion.
Whether or not I decide to trade LI, my premium IPO Payday subscribers will be the first to find out.
If you want to learn more about my IPO trading strategy, grab a copy of my IPO Jackpots ebook here.