For some reason, when everyone hears about the markets, they think of it as gambling. They treat it as if they're laying down bets in a casino, and they'll luckily make money after.
Let me tell you something, the elite don't think about trading as gambling whatsoever.
If you think about trading as glorified gambling… let me just stop you right there. I don't think of trading like that at all.
If you want to be a successful trader, you can't think of your trading account as "disposable income", "play money", "the house's money" (if you're up on a trade), or whatever other terms gamblers use. Of course, we don't think of our positions as bets.
We think of trading as a way for us to make money and beef up our income… I just cringe when I hear someone say they're rolling the dice or placing a bet. To me, not one single trade is a gamble. I don't care if it's one share and I'm risking $1. It's never a gamble to.
Trading is the polar opposite of gambling.
Today, I want to walk you through how you can develop the elite trader's mindset by simply disposing of the ideology that trading is a form of gambling.
How To Develop The Elite Trader's Mindset And Start Profiting
Take everything associated with gambling and just throw it out the window right. I never think about trading as a gamble. It's a mentality that all of us successful traders have. I think of it as income… not wins and losses.
At the end of the day, everything in your trading account is your money. When you're up in a trade and it's still open… that's still your money. It's not the market's money.
When you start to think of trading as a form of income and are able to adapt to that school of thought, you'll quickly realize how simple trading becomes… and your profits (income) could start to skyrocket. At least, that's what happened to me.
Sure, having the mentality helps, but that's not everything you need to become a successful trader. Of course, there are other factors that go into it, such as having an edge. If you don't have an edge in the market, then just forget about making trading a career. 
If you don't have a clear-cut advantage over the competition, you'll just get eaten up by the algorithms and Wall Street elite. They are ruthless and will just take your money. That's why I've decided to expose their best strategy in this book, to put the power back into your hands.
However, you have to have the personality and mindset to become a successful trader.
One question you have to ask yourself: what's your trading style?
A lot of the times, it's in line with your personality outside of the finance world. Are you more of a happy-go-lucky person who just goes with the flow? Are you someone who is impatient and wants fast profits?
Once you're able to figure that out, trading becomes a lot more simple. For me, I'm a bit impatient and I do love fast profits, I'm not interested in investing my money to generate some side income. I want to trade the market and come out on top with income every single month.  
So looking at crazy technical indicators doesn't fit into my trading style, and since you've come this far… I don't think it has either. To me, that's just gambling because you can easily make excuses when a trade goes against you?
How many times have you heard: "I'm getting into this trade because the 20-day simple moving average (SMA) is a support level and the stock bounced off of it… I think it's going up."
Only to see the stock break below that… and for them to say, "Well, I could place my stop at the 50-day moving average, that's the next support level." 
Then, the stock breaks below that level… and they continue to make excuses and use technical indicators as the reasoning behind why they are stuck in a losing position and giving up their income.
If you've been having trouble finding profits… it's time to switch your game up. Since it is a holiday weekend, after all, you may want to take some time out of your schedule to check out this exclusive training session… and learn a "new" way to profit in the markets.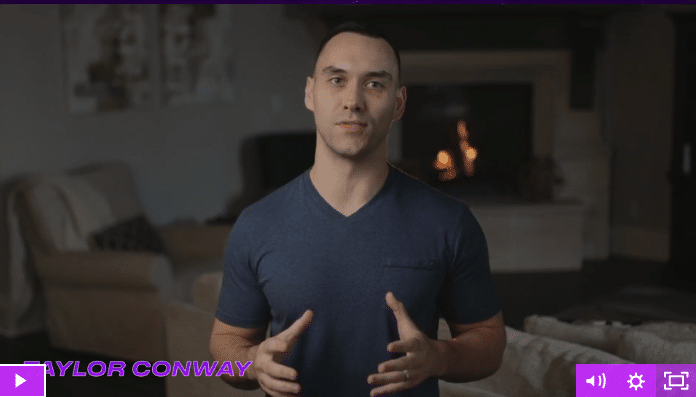 Related Articles: