4 Day Trade Setups You Can Use
D ay trading can be extremely profitable if you understand how to do it and stick to a strategy. However, it can be somewhat overwhelming if you're just getting started. If you are thinking about getting into day trading, there are a number of different setups you can use to make the process easier. Before we dig into day trading setups, however, it's important to first take a deeper look at day trading and the benefits of day trading setups.
Day trading setups give traders greater confidence and help them trade more rapidly.
If you plan to trade during the morning or afternoon breakout, it's important to keep an eye on the clock, since the amount of time you have to complete those trades successfully is limited.
Certain setups, like trading ranges, can take more time and require trades with more money, which not all traders will be comfortable with.
What Is Day Trading?
Day trading refers to the trading practice of buying and selling stocks within a single day, sometimes completing multiple trades in a day. While day trading could technically take place in any type of market, you most commonly see it in the stock market or foreign exchange market. Day traders earn a profit by taking advantage of small price movements in different stocks. This type of trader usually follows the news very closely, watching for the release of earnings reports or current events that could impact market prices and cause fluctuations.
What Is a Day Trading Setup?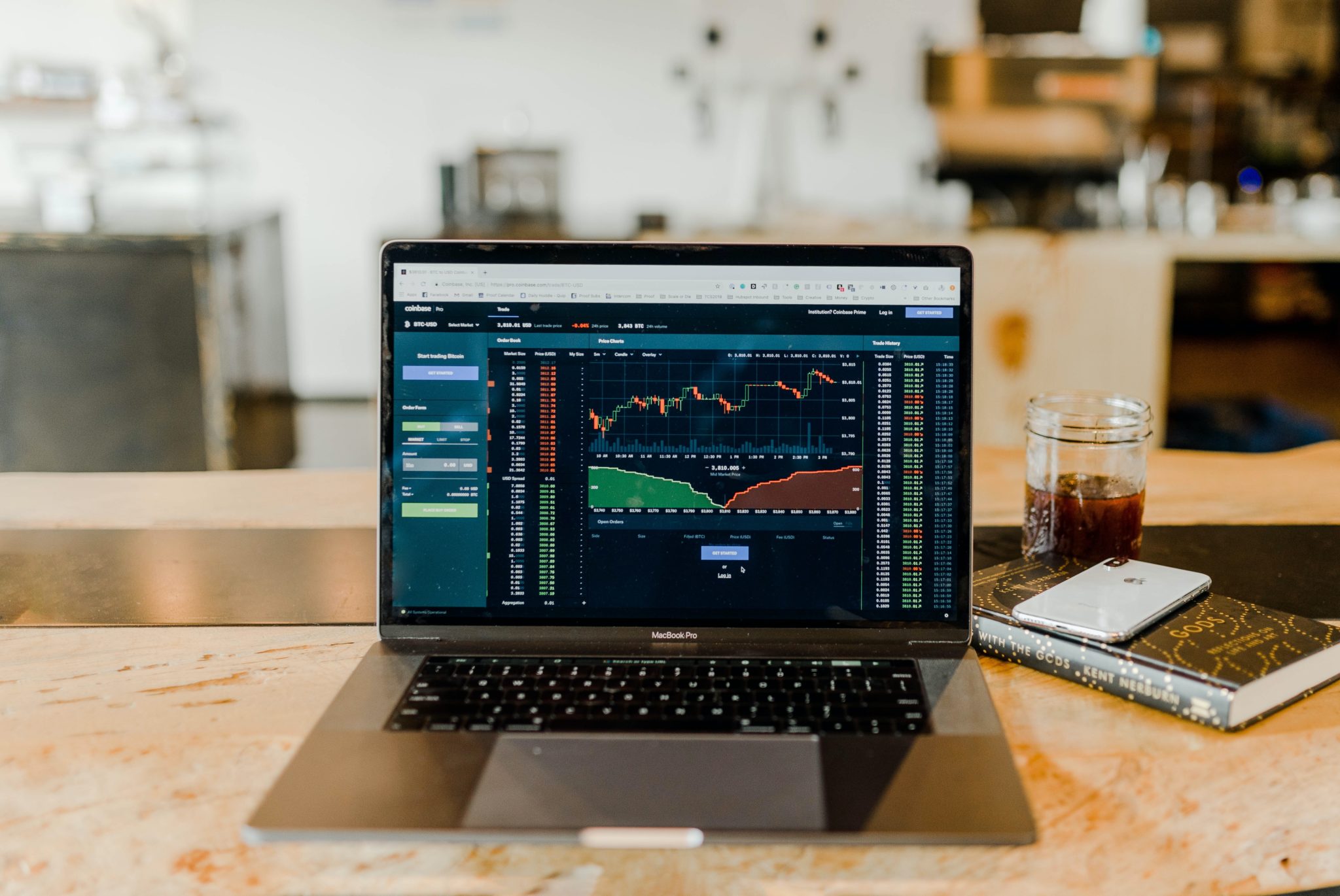 Image via Unsplash by Austin Distel
A day trading setup, otherwise referred to as an entry strategy, is the process that the trader uses to identify trends, entry points, and trading opportunities. Most traders use a reliable computer, often with a high-resolution monitor and day trading software, to maintain a high-level view of movements in the market. This allows them to rapidly spot changes in price and make a trade.
Some traders may only hold on to a stock for a few minutes — or even just a few seconds — before they make a trade.
Benefits of Day Trading Setups
Day trading setups allow traders to make more informed decisions about their trades and confidently take strategic action. This means that if a trader has the right day trading setup, they can reduce any anxiety they may be feeling and boost their productivity. In general, these setups make it easier to stay organized and keep an eye on the market.
Four Day Trade Setups You Can Use
Since there are a variety of different setups you can use as part of your day trading, it's important to choose one that matches your trading style. The better you understand the setup you're using, the more likely you will be to see results and improve your process. Here are four of the best trading setups you may want to try.
Day Trading Breakout
Regardless of what's happening in the stock market, day traders can typically bank on breakouts happening in the morning when the market opens. A breakout is when a stock gaps up or down with high volume on the open. Usually, this type of rapid fluctuation is responding to some kind of event in the news.
Some general rules to follow with this type of setup include:
Wait for a range to develop sometime between 9:30 and 9:50 a.m.
Buy and sell the breakout between 9:50 and 10:10 a.m.
Have a profit target that's in alignment with the stock's volatility.
Have a stop-loss order, where you will exit your trades if they aren't profitable by 11 a.m.
It's vital to watch the clock if you're using a day trading breakout setup since you only have a small window of time to profit on your trades. By 11 a.m., the number of people trading drops off significantly, at which point it will be harder to trade breakouts.
Trading Ranges Setup
With this day trading setup technique, you focus on sideways price action. You'll notice that some stocks swing back and forth between two prices. These stocks are referred to as 'range-bound.' Using this type of setup, you're capitalizing on the tendency of prices to revert back to their mean. This strategy is effective in markets that are moving up and down with no clear long-term trend, but it's less effective in a trending market. This means that if 30% of the market is trending, you should focus your attention on the 70% of the market that isn't.
This type of strategy doesn't work for everyone because the moves tend to be slower, and you may need to trade with larger amounts of money to be profitable. Here are the general guidelines for this type of setup:
The volume of trades should be light in comparison to the volume traded in the morning.
Between 9:30 and 11 a.m., a high low range should be identified.
The range must be a minimum of 1% from high to low to give you enough profit to cover risk and commissions.
Open your position between 11 a.m. and 2 p.m.
Buy the stocks at the low end of the range you identified, and sell at the high end.
Late Day Breakout Setup
The market volatility that traders see first thing in the morning usually returns in the afternoon around 2 p.m. Traders are often back at their computers and ready to close their positions before the end of the day. That makes the late day breakout another great setup option for active traders. The general rules for the late day breakout setup are:
The stock should be able to clear the range by 0.2%.
The size of the move that preceded the trading range is the target profit.
Stop loss is in the middle of the range since it implies that the stock is falling back inside the range from the morning.
Trading the Flag Setup
As the name of this type of day trade setup suggests, to use the flag trading strategy, you need to be able to identify the flag shapes on a price chart. Based on the direction that the flag is 'blowing,' you can tell the direction of the primary trend. The flag shape forms because the stock is making a strong move upward. To identify a flag that's strongly trending, you need to look for patterns that have less than 23.6% retracements. A retracement is a temporary price reversal that takes place within a larger trend.
This type of setup works well for investors who are new to day trading because they are usually easy to see and trade on once you understand them.
The general rules for this type of trade setup are:
The stock needs to break out and be trading with a high volume.
The rectangular, sloping range needs to develop with at least four candlesticks.
Open your new position on a breakout below or above the range.
Your profit target should be the same length as the move that came before the flag formation.
You should place stops below the low point on the range if you're going long or above the high point if you're going short.
If you're just getting started with day trading, remember that knowledge is power. Start by learning about different types of strategies like the ones listed here and identify the one that you're most comfortable with. Then, pick one or two stocks that you'll focus on, and set aside the amount of capital that you're willing to risk losing for each trade.
Most successful traders only risk 1% or 2% of their total account for each individual trade to keep losses to a minimum. Finally, make sure that you have plenty of time set aside to monitor the market and execute your day trade setup. Remember that you won't win every time. However, if you stick to a consistent strategy and learn all you can about that strategy, you should win more than you lose and earn a great income day trading.