6 Day Trading Apps to Download Today
Day trading has become more popular than ever, thanks to the rapidly growing amount of easy-to-use day trading apps. Now you can do most trades from the convenience of your mobile device. Whether you're interested in buying and selling all day long or making trades less frequently, there's an ideal app for you. Let's go over some of the best day trading apps to choose from.
Rather than being tied down to a desktop computer, day trading apps have made it easier to day trade on the go.
Some of the best day trading apps to download include TD Ameritrade Mobile, thinkorswim, Robinhood, E-Trade, Fidelity, Charles Schwab, and TradeStation.
Keep in mind that some users may find it challenging to navigate their investments on the small screen of a smartphone. In this case, one of these firms' desktop platform may be a better fit.
What Is Day Trading?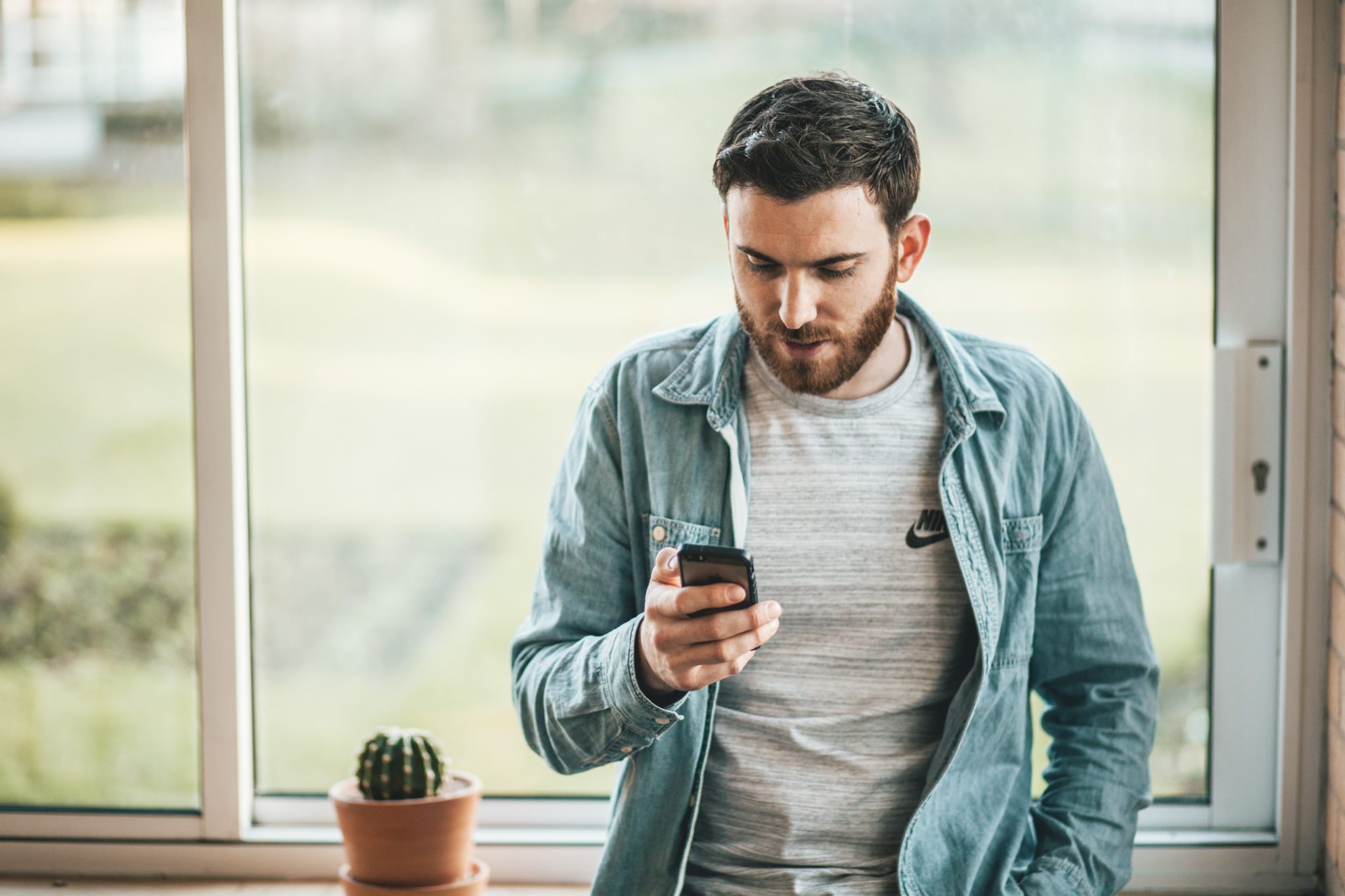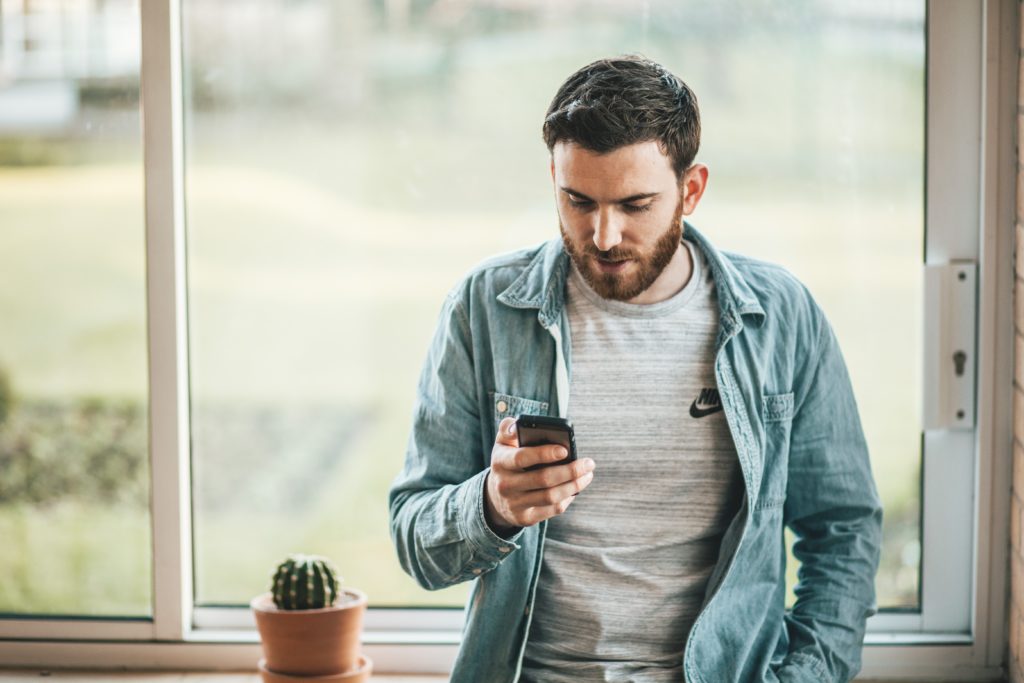 Image via Unsplash by thomholmes
Day trading refers to buying and selling a financial asset within the same day. Essentially, it's a trading strategy where you actively make trades all day long. The idea is to hit your trades at the right moment and end each day with a profit. Rather than letting your stocks sit for days, weeks, or even months, day traders may only hold onto a stock for a matter of hours.
When getting into day trading, you need to be hyper-focused on what the market is doing. Half of the job is researching potentially lucrative stocks. Plus, it requires a deep knowledge of the stock market and accompanying strategies, so this type of trading isn't for beginner traders. In fact, some investors use day trading as their full-time job.
Why Are More Day Traders Using Mobile Apps?
A s smartphones continue to become a more integral part of our lives, people are becoming more comfortable using them to make investments. Rather than being tied down to a desktop computer, day trading apps have made it easier to trade on the go. This is ideal for day traders who enjoy traveling, have a family, or simply want more flexibility in their workflow.
As more brokerage firms invest in app technology, these day trader apps continue to get better. Some day traders solely make their trades on their smartphones since they are so easy to navigate now. Since there is a large selection of day trading apps, it's much easier to find one that fits your needs. Whether you're just starting out or have been doing it for years, there's an app that works with your trading abilities.
The Best Apps for Day Trading
Both beginner day traders and advanced day traders can benefit from using day trader apps. Here are some top day trading apps on my list:
TD Ameritrade Mobile and thinkorswim
TD Ameritrade's mobile app is easily one of the top day trader apps due to its versatility. Both beginners and more casual day traders like to use it to manage their accounts from anywhere.
If you're looking to make more advanced trades or do day trading, you can upgrade to TD Ameritrade's thinkorswim mobile app. When you open a TD Ameritrade brokerage account, you get access to both of these apps. While the TD Ameritrade Mobile App allows you to easily trade stocks, ETFs, and options, the thinkorswim app lets you see multi-leg options, stocks, forex, and futures on a more advanced platform. Overall, thinkorswim offers more innovative and advanced features, such as the ability to analyze profit and risk and scan multi-touch charts.
In addition, with a TD Ameritrade account, there are no minimum balance requirements or fees to trade stocks and ETFs. When you use one of these apps, you also gain access to a live CNBC feed, making it easier to be up-to-date on the latest market news.
One thing to keep in mind is that Charles Schwab recently announced its plans to acquire TD Ameritrade. Expect for these two trading platforms to combine into one. This could mean the app will have a new interface and changing features. It's hard to say whether or not this will work in a day trader's favor.
Robinhood
Although Robinhood doesn't necessarily steal from the rich, it sure does make it easier for the everyday trader to get into day trading. That's because this broker allows you to buy and sell stocks without having to pay those pesky commission charges or maintain a minimum deposit. Along with its solid business model, Robinhood offers a user-friendly mobile app to all of its clients.
Using this app, you can perform trades, view watch lists, stay up-to-date with the news, deposit or withdraw funds, view basic metrics, and perform general market research. Despite these features, it doesn't offer retirement accounts, mutual funds, or bonds. You also get a limited amount of customer support and only one account option — individual taxable accounts.
With a commission-free broker, you may not get perks like these brokers selling your order flow, but few things beat free trading. The integration between the desktop platform and mobile app means that you can truly access your account from anywhere. Since the Robinhood app does lack many features that these other apps have, such as screeners and backtesting tools, you could simply use it as a starting point and move onto something more all-encompassing when you're ready.
One fun perk Robinhood offers is giving new users a free share of a major company. The share you receive is randomly selected.
E-Trade
E-Trade was one of the key players in moving day trading from Wall Street to individual investors. As it continues to cater to the rapidly evolving market, E-Trade has released a pretty great day trading app along with its desktop platform. The app has forward-thinking features, such as voice-recognition search, an easy-to-navigate interface, and live access to CNBC, Morningstar, and MarketWatch.
It also offers many features and tools like backtesting, Strategy Scanner, an advanced options screener, and customizable charting. Some of its more advanced features include options chain filters, real-time quotes, and both stock and ETF screeners. On the downside, it doesn't offer international trading or related data, and it doesn't consolidate outside accounts for greater financial analysis.
Using the E-Trade app, you can purchase and sell stocks, options, and ETFs. When just getting your footing in day trading, this is a great app to use. It's also robust enough to be a top pick among advanced day traders.
Fidelity
Fidelity allows you to trade stocks, bonds, options, and ETFs and do forex trading all on the go. While they reserve certain tools for account holders with a minimum of $25,000 in their accounts, there are plenty of features that don't require an account minimum.
Fidelity's top features include push notifications and email alerts that let you know about trade information, market news, and price changes. This is perfect for day traders who are busy researching stocks or making other trades. The app also lets you deposit checks, view your portfolio, stream podcasts, and manage your workplace accounts.
Charles Schwab
The Charles Schwab mobile app lets you access both your banking and trading accounts. Right after you deposit a check, you can invest it all in the same platform. The best part is there's no waiting period for transfers to process. The Charles Schwab app also lets you trade stocks, mutual funds, options, and ETFs. In addition, you can view real-time market data, check an asset's price and volume data, and view a livestream of CNBC TV.
Along with the app, Charles Schwab account holders get a lot of other perks. If you're a globe trotter, you'll appreciate the Investors Checking ATM accounts, which are designed for brokers and come with no monthly fees or minimums.
Keep in mind that many of the best features on the mobile app are limited to people who have a bank account through Charles Schwab. For example, if you don't have an account, you can't transfer funds between your brokerage accounts via the mobile app.
TradeStation
Well-seasoned day traders prefer TradeStation since it has more advanced features. Although it still caters to this market, beginners can benefit from its new TS GO account option. Through this option, you get access to educational resources, trading tools, and professional-grade stock screeners. Along with this, you can trade a wide range of securities, such as stocks, ETFs, and futures.
With its feature-rich mobile app, you can access your online account from anywhere since it automatically syncs all of your information. Key benefits include getting streaming quotes in real-time, analyzing and trading options from anywhere, monitoring market depth, getting mobile alerts on price and volume changes, analyzing charts with indicators, easily placing orders, and tracking your positions, orders, and balances.
Caveats of Mobile Day Trading Apps
When day trading stocks is your career, it's useful to have a mobile app so you can make trades at any time.
The important thing to remember is, like any job, you need to give yourself a break. Having a mobile app can make it tempting to check your trades all of the time. This can make it hard to disconnect from your investments for the day. Likewise, some users may find it challenging to navigate their investments on the small screen of a smartphone. In this case, one of these firms' desktop platform may be a better fit.
Now that you know the various day trading apps available, consider which you'd like to try out. Prior to choosing one, do your research to help you find the best option for you.