The set-up: Downtrends show up on charts in three different phases. The first is the trend phase, then there is the breakout from the trend and sideways action, and then we get the third phase which is the breakout. That's where the dollar is now, the baby stages of an uptrend.
The chart: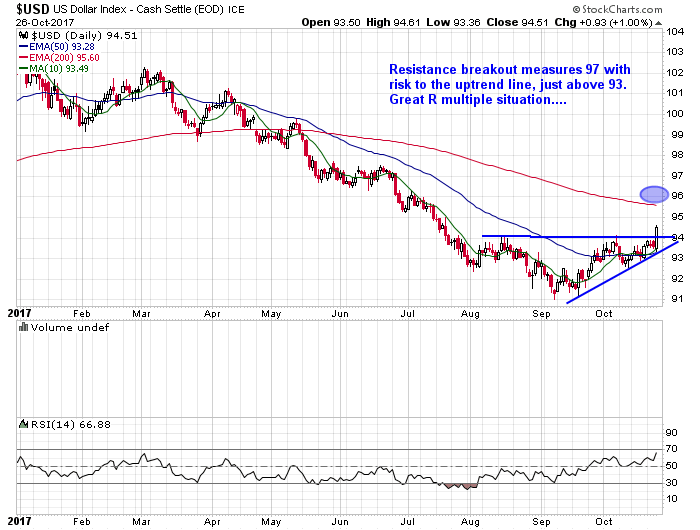 You can clearly see the uptrend starting here, with the resistance breakout running to 97; there's a pretty good chance the dollar will test the 200-day moving-average line there. The defined risk in the trade is the rising trend line, which means a fall back to 93.
How to play it: We can tactically manage our play in this trend. I'm fine using the PowerShares DB US Dollar Index Bullish Fund (UUP), but I'm trading based on the underlying chart of the dollar. This is playable now, barring any sort of gap down based on something catastrophic; that doesn't appear on the horizon for today.
#-#-#
Jason Bond runs JasonBondTraining.com and is a swing trader of small-cap stocks.