If you just started learning how to use technical analysis, you've probably heard traders throw around the term "Fibonacci retracement." Listening to someone discuss Fibonacci analysis sets most people, including some traders, straight to sleep. Thus, while I could bore you with specific details about Fibonacci retracement setups, I'd rather teach you how to apply this tool. That said, let's take a look at some examples and Fibonacci retracement basics.

How to Use Technical Analysis: Fibonacci Retracement
The first step to using the Fibonacci retracement is to look for stocks with bullish price action and recently had large moves. This is key when you're learning how to use technical analysis. The Fibonacci retracement setup arises when a stock that's had good news or strong technical indicators, and soars and hits a swing high or resistance level, and begins to pull back. It's that easy. Now, the next thing you need to do is simply identify the recent low and recent high. Thereafter, you just have to use the Fibonacci retracement tool, which is available on nearly every charting software.

When I find setups, I put them on a watch list and follow them until I can decide if the situation is worth trading.
Here's a look at another example, this was on my watch list for a while.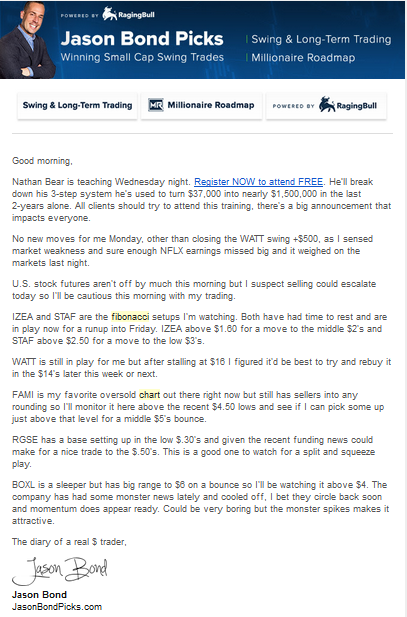 I had IZEA Inc (IZEA) on my radar. The stock gapped up and started to pullback and found some support around $2.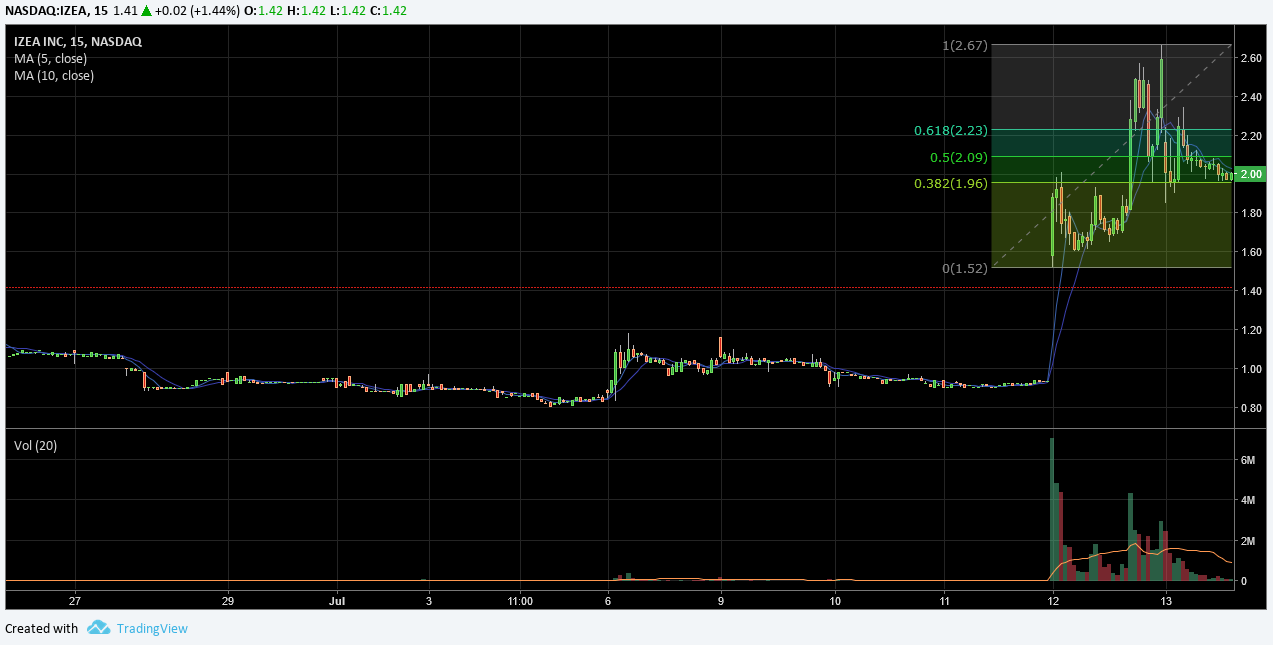 Now, I was actually able to buy IZEA under $2, and it turned how to be a winner.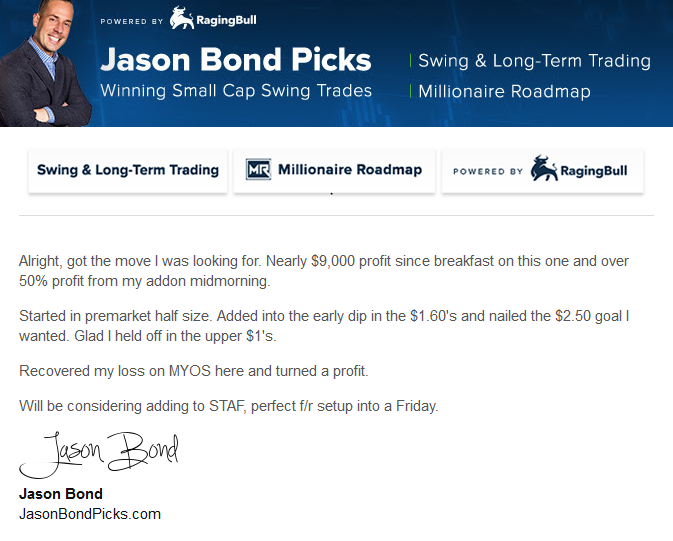 Again, the key here is to look for a stock that has had a large move, just like IZEA. Thereafter, you look for a spot in the Fibonacci retracement and wait for it to rebound off of that level. Now, you always have to look to take profits and not look for an extreme move.
Now, there are some key takeaways for the Fibonacci retracement:
These are simply areas where the stock could potentially bounce. You could think of them as support areas.

Technical trading isn't a science, so nothing needs to be exact (and some trades might not work out as planned).
There are some nuances when learning how to use technical analysis…You purchased the stock around the 50% Fibonacci retracement level, you could profit on a trade. However, you would need to know when to take profits. In some cases, it may make sense to take profits before it bounces and reaches the 61.8% retracement…In other cases, it may be wise to hold on.
Be nimble when using the Fibonacci retracement. Find out which buy, sell, and stop areas have been working…then focus on the ones that have been, and stop what's not working.
If you're serious about learning strategy, check it out here.
The Bottom Line
Using Fibonacci retracements takes practice. Before you go out there and start trading using this indicator, practice spotting which levels provide high-probability setups; look, too, for other indicators on the stock, as you don't want to base trades solely on Fibonacci analysis.
#-#-#
 Jason Bond runs JasonBondTraining.com and is a swing trader of small-cap stocks.
Exclusive System Tracks Wall St. Insiders
"Dollar Ace Simply Exposes Information That Wall Street Wants To Keep Quiet" Said Kyle Dennis
"One member, Wesley M., has already reported 360%+ gains in just a few short days. Don't miss this!"
(Reserve Access Now)
"What Recession?!" Jason Bond nets $55,060 in realized profit in One Day
After going 6 for 6 on profitable trades recently, we caught up with Jason to ask how he did it.
Check out Jason's exclusive interview revealing this tightly guarded strategy. (Watch Now)
RagingBull.com Co-Founder, Jeff Bishop, Launches High Conviction Trade Service
"We listen to our clients and we give them EXACTLY what they want, so we designed a service to deliver 1 trade, 1 time a week, with a 100%+ PROFIT TARGET, directly to your inbox every Monday before the market opens. (Read More)
Be a Better
Stock Trader, Starting Today
Get the expert insights, tips and strategies you need to optimize your trading skills and profiles
START NOW