How to Determine the Best ETFs to Day Trade
D ay traders make their profits by buying and selling trade positions throughout the day. Unlike other investors, they rarely let a stock sit for more than a day. Typically, they do not carry any of their trade positions over to the next day, unless they anticipate that the market will go favorably in their direction. Along with stocks, day traders also work with exchange-traded funds (ETFs). In this guide, I'll go over the basics of day trading ETFs and how to determine which are the best to trade.
ETFs are a grouping of securities that you can trade on an exchange. These securities often include stocks and bonds.
Day traders enjoy trading ETFs because they offer customization, flexibility, versatility, and low transaction fees.
When buying an ETF, use limit orders to ensure you are getting the best price.
Since there are many ETFs to choose from, do your research. They range from low-risk to more adventurous options.
What Are ETFs?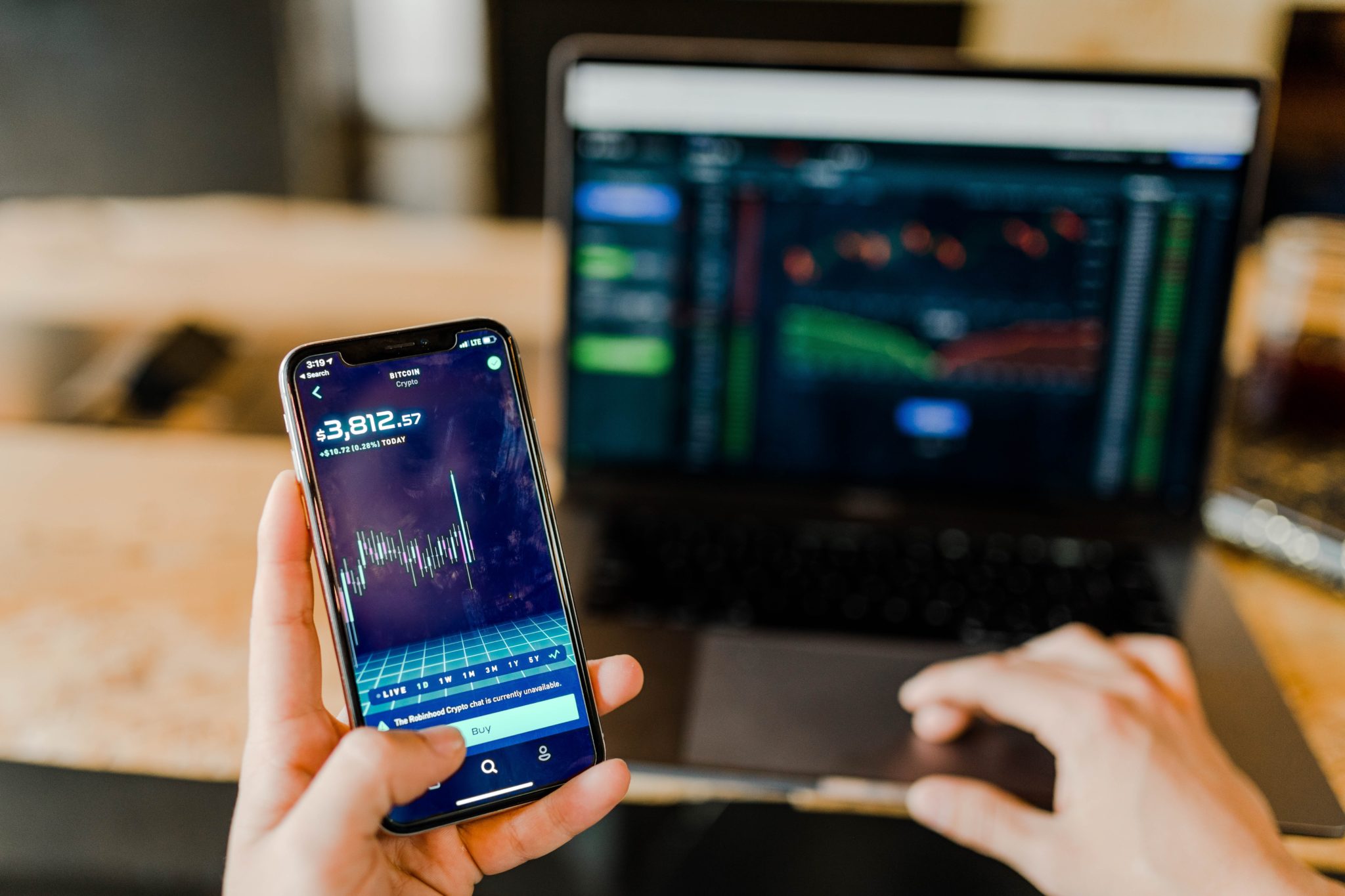 Image via Unsplash by Austin Distel
ETFs are a grouping of securities that you can trade on an exchange. They are created when a money management firm purchases a group of assets, such as bonds or stocks, and lists the group on the market. Think of an ETF as a basket of securities, and you can trade the basket as a whole. These purchased assets are intended to imitate the performance of another index.
Day traders love day trading ETFs due to their availability. You can get one for every major asset class, such as stocks, equities, bonds, commodities, and cash. Just like stocks, you can buy and sell ETFs on the major stock exchanges, like the New York Stock Exchange and NASDAQ. When you're ready to trade, you need a trading platform and a brokerage firm to make trades on your behalf.
Understanding ETFs
ETFs consist of two types of shares: creation units and retail shares. Creation units keep an ETF's value aligned with the underlying market index. If the price of an ETF were to fall lower than its securities, brokerage and trading firms can exchange their creation units for securities and sell them in the open market.
If the price of an ETF were to increase more than the value of its securities, then trading and brokerage firms could buy additional securities and trade them for more creation units to make a profit. Only authorized participants, like trading and brokerage firms, have the opportunity to do this.
Everyone else can use retail shares. Ordinary traders and investors may buy and sell these on the exchange. If you plan to day trade ETFs, then you are essentially trading retail shares. Many times, the price of creation units and retail shares align with how much the securities cost. However, you may see them differ every so often.
Can You Day Trade ETFs?
Yes, you certainly can. In fact, ETFs are just as popular to day trade as stocks. They offer you the potential to diversify a mutual fund, trade stocks in real-time, and have high liquidity. Some other benefits of day trading ETFs include the following:
Low transaction costs: Day trading ETF fees are quite affordable. Likewise, they give you the opportunity to tap into expensive sectors without spending a lot of money. For example, if you want to get into gold, you could buy shares of $GLD, which is a gold ETF that mimics the price of gold. This costs you significantly less money than buying actual coins or bars of gold.
Versatile: Both day traders and swing traders like ETFs because they offer you exposure to market segments that are otherwise challenging to trade. Likewise, there is a wide selection of ETFs available on big market indexes, international stock indexes, commodities, and foreign currencies.
Flexible: You can buy or sell an ETF at any time of the trading day. With your regular brokerage account, you can use cash or margin.
Customization: When traders are interested in investing in a market that doesn't have an index, some companies end up making their own indexes and issuing ETFs on them.
Important Things to Remember When Day Trading ETFs
Like betting on horses or playing your hand at blackjack, day trading ETFs is another form of gambling. When trying to make a profit through ETFs, follow these day trading rules:
Don't let it stress you out. Day trading can be intoxicating when you're doing well. If you find that the markets are taking up all of your brain space, you may want to look into other trading opportunities.
Buying on margin is risky. Margin money can cost you more than you anticipate.
Have back-up funds. Although ETFs can have a good payout for day traders, you may want to spread the pot and invest elsewhere too.
How to Determine Which ETFs Are the Best to Day Trade
Use these ETF day trading strategies when choosing which to trade:
Be patient. Even if you're eager to start buying up ETFs first thing in the morning, use some self-control and wait until 10 a.m. This way, you can see where the money is moving before making any financial decisions.
Use limit orders. When placing a market order, you tell your broker to buy or sell a stock on your behalf immediately. This is risky since they could be doing this at any price. Limit orders, in comparison, limit how much you spend. It will only fill at your set price or better, ensuring that you can budget more successfully.
Assess your risk level. There is a wide range of ETFs to choose from. Some offer you slow and stable growth without much risk, while others let you be more adventurous. Before you choose an ETF, figure out how much risk you're willing to take.
The Best ETFs for Day Trading
I'm not an adviser, and I don't make recommendations, but it's still important to be able to find and identify potential trades, so I've come up with a list of popular ETFs for day trading. Here are some you can consider:
SPDR S&P 500 ETF (ticker: SPY): This is one of the most affordable and simple ways to get into the U.S. stock market. Top names like Apple, Johnson & Johnson, and JPMorgan Chase & Co. are all a part of this popular ETF. The fund consists of around $300 billion in assets, and its trading history began in 1993. Not too many ETFs are as well established as this one.
iShares Russell 1000 Growth ETF (IWF): This ETF has a good promise of faster-growing profits than many other assets. It has a third of its total assets in technology stocks, which are seeing a good year.
Vanguard Value ETF (VTV): This ETF is made up of 8% technology stocks, while large financial firms like Bank of America and health care companies like UnitedHealth Group make up most of the portfolio.
Schwab U.S. Dividend Equity ETF (SCHD): Texas Instruments and United Parcel Service make up much of this portfolio, along with other stable stocks. You may be able to expect a steady income if this ETF continues to go in the right direction.
iShares Edge MSCI Minimum Volatility USA ETF (USMV): This ETF may be complex, but when you break it down, you can begin to understand everything it entails. It looks for stocks with slower rates of growth when the market is good and low risk when the market is declining. This may be a good choice if you're looking for a low-risk ETF. Waste Management and Verizon Communications are two big names within this fund.
Vanguard FTSE Developed Markets ETF (VEA): Dip your feet into the international waters with this ETF. Major markets like Europe and Japan have a significant influence over this fund. Top holdings include foreign brands like Samsung Electronics and Nestle. This overseas fund consists of about 3,900 unique stocks.
Vanguard FTSE Emerging Markets ETF (VWO): Low-risk funds are nice, but if you're looking for something with a potentially bigger payout, this may be one of the best ETFs to trade. It focuses on riskier markets, such as Mexico, Brazil, Russia, India, and China, to create something with long-term growth potential. You may be familiar with its top holdings, including Alibaba Group Holding and Gazprom. This fund also has 5,000 other stocks that offer room for growth.
iShares Core U.S. Aggregate Bond ETF (AGG): Along with ETFs that cover stocks, it may be worthwhile to look into an ETF that covers bonds, like this one. If you're at all wary about the stock market right now, then bonds could be the way to go.
iShares iBoxx $ Investment Grade Corporate Bond ETF (LQD): Rather than focusing on government debt, this fund is all about investment-grade corporate bonds. You're investing in stable powerhouses, such as AT&T, CVS Health, and Goldman Sachs Group.
SPDR Gold Shares (GLD): This fund is considered a safety net since it's based on the performance of gold. However, keep in mind that gold can be volatile, and it moves separately from the stock market.
If you want to get into day trading, trading stocks and ETFs are both viable options. With ETFs, you can get into a variety of commodities for low day trading ETF fees. When you know what to look for, you can start exploring which ETFs can offer you the most promising returns.