Managing risk is one of the most important things when trading stocks. If you don't practice good stock risk management, you could end up losing more than you expect and put a dent in your account. You never want to do this when trading stocks. You need to learn risk management strategies to reduce risk when trading stocks, because it could put you on the road to success. Nearly every successful trader knows how to properly manage risks, and they will look to reduce risks when they're profitable. Now, there are some nuances and strategies to help reduce risk. That said, let's take a look at some risk control strategies and best practices for day trading risk management.
How to reduce risks when trading stocks
Plan Out All of Your Trades
If you don't have a plan, you're susceptible to holding onto losing positions for too long. No matter what trade, whether you're in a big or small position in relation to your account size, write out your plan. The difference between having a plan and not is success or failure. Once you develop a plan, you need to trade the plan.
Planning out your trades means writing your thought process, entry price, target price and stop-loss price. For example, both Kyle Dennis and Jason Bond are great at developing plans and sticking to them.
Here's a look at some of Kyle's trading plans.
New Catalyst Swing names (1 – 4 week holds) I am watching…
Arena Pharmaceuticals (ARNA)
Catalyst Dates: Phase 2 data due in the third quarter
Buy Zone: $46.50 to $47.50
Profit Zone: $50.00 or higher
Stop Zone: $45.00 or below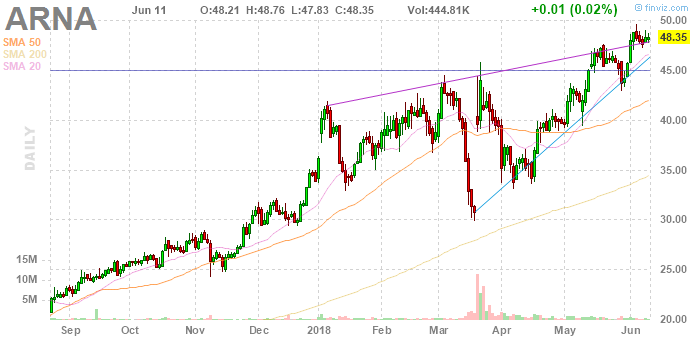 Esperion Therapeutics (ESPR)
Catalyst Dates: Phase 3 data due out in August and September
Buy Zone: $38.00 to $39.00
Profit Zone: $45.00 or higher
Stop Zone: $35.00 or below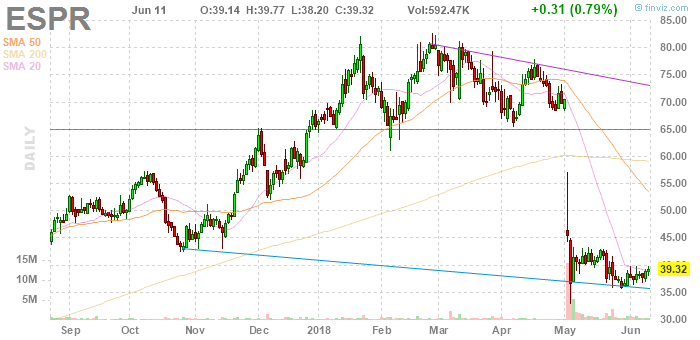 Catalyst Swing names (1 – 4 week holds) I am watching…
Arbutus Biopharma Corp (ABUS)
Catalyst Dates: FDA approval date of August 11
Buy Zone: $5.80 to $6.20
Profit Zone: $7.00 or higher
Stop Zone: $5.50 or below
Now, here's a look at some of Jason Bond's trading plans:
ZN – Oversold chart pattern with catalysts. Good support just below Wednesday's lose of $2.82. Watching for entry and will swing this for middle $3's, maybe $4's if some news hits.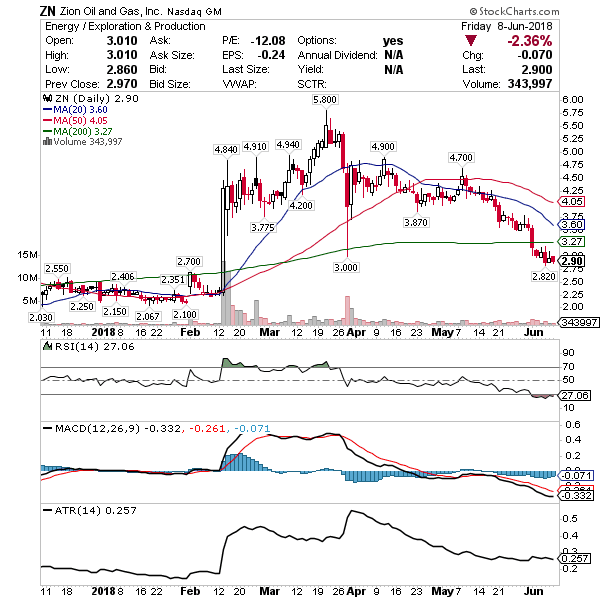 WATT – Continues to drift lower which is fine by me after my exit last week for a loss. Ideally I get this off the MA(200) this week, starter position of 1,000 shares and I'll build to 3,000 above $13.90, the low from in the spring.
Notice how both of these traders have clear entries, targets and stop losses. It pays to learn how to develop a plan. Ultimately, if you're able to develop trading plans, you should have more discipline and potentially be a better trader.
Using Stop-Losses Properly
Many traders who are just starting out might not know how to use stop losses. This is key if you're looking how to reduce risks when trading stocks. When you place a stop-loss order, it's the price at which you would sell or cover your position and take a loss. Not all of your trades will be winners, and you need to plan accordingly. As you progress as a trader, you'll learn that your trades may not pan out as you expect.
If you don't set stop losses, the stock could move against you more than you anticipated. In turn, you would be left "holding the bag." You want to avoid this at all costs.
For example, if you're a technical trader, you might use a support level as a stop-loss price. In other words, if you are long a stock and the price breaks below support, you might look to stop out of your position because it could head lower.
Take Profits
A lot of traders will move their targets if the stock is working in their favor. You don't want to do this. It's harder to hit a moving target than one that is stagnant. If you continue to move your price, the stock could actually go against you if you don't take profits. One way to look at this would be to sell or cover half of your position, or more, if it reaches your target and hold onto the rest. However, if you plan to use this strategy, you need to move your stop-loss order up or down, depending on whether you're long or short, respectively.
For example, if the stock gets to your target, but you think it could run higher. You could move your stop-loss order to slightly above your entry price or slightly below your target. That way, you won't turn a winning trade into a losing one.
Final Thoughts
Learning how to reduce risks when trading stocks is key to being a successful trader. You should learn to develop a trading plan and sticking to it. Additionally, you need to learn how stop-loss orders work and take profits when you're in the money.
#-#-#
Jason Bond runs JasonBondTraining.com and is a swing trader of small-cap stocks.
#-#-#
Kyle Dennis runs Kyle Dennis' Biotech Breakouts (biotechbreakouts.com). He is an event-based trader, who prefers low-priced and small-cap biotech stocks. He's also using his knowledge and looking to multiply his capital through options trades.