The set-up: This is a technical trade as the Dow Jones Industrial Average – and the SPDR Dow Jones Industrial Average ETF (DIA) – corrects back to the trend. This is a re-test of the uptrend support line, which is moving almost right on the 50-day moving-average line, making it a powerful support area.
The chart: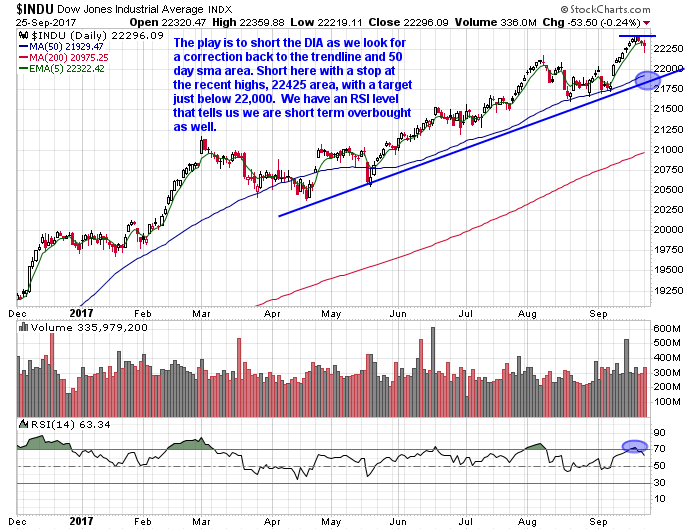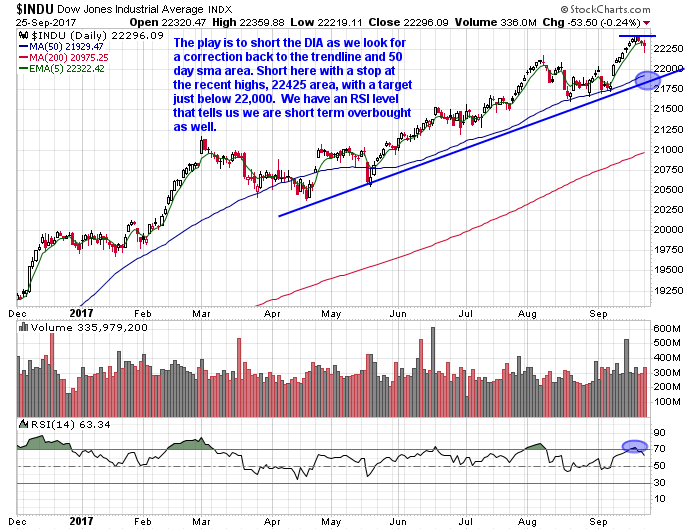 Beyond the chart showing the strong trend that should bring DIA back to support levels, the Relative Strength Index short-term overbought, which is another factor that should make traders comfortable going short on the reversal here.
The play: This is a swing trade here – I'd guess you'll be in it anywhere from two to 10 days — where you short the Dow with a stop at its recent high of 22,425, but you have a target of just below 22,200. It's about 2-1 reward-risk at this point. If it doesn't work you'll get stopped out quickly; but I think you're more likely to experience the reward than the risk on this one.
#-#-#
Jason Bond runs JasonBondTraining.com and is a swing trader of small-cap stocks.
Related Articles: