Determining the Stocks With the Best Dividends
Whether you're new to the stock market or a veteran investor, everyone enjoys seeing a return on their investments. As long as the company you're invested in is a dividend stock that has earned an income, you can expect to earn a dividend for yourself just for being an investor. It's one of the biggest draws of these types of stocks. Learn more about dividend stocks, including how they work, how to invest in them, and 11 of the stocks you can expect a dividend from.
What Is a Dividend Stock?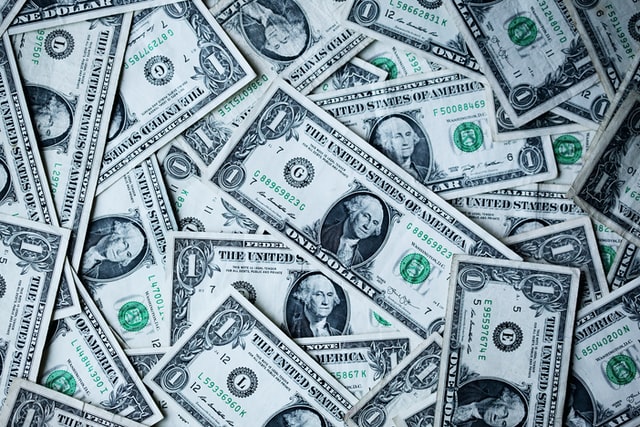 Image via Unsplash by Sharon McCutcheon
A dividend stock is one that pays out money to its investors based on company earnings and a distribution schedule. While it's most common for a dividend stock to pay dividends quarterly, the company may opt for a different schedule, such as monthly or annually. Dividends are paid to you as an investor based on how many shares of stock you have. For example, if you own 150 shares in a company and they pay $3 per share in quarterly dividends, you'll earn $450 every four months, or $1,800 for the year.
The more shares of the stock you own, the more money you'll earn in dividends. Some companies pay your earned dividend out in cash, and others may present you with a reinvestment opportunity where you take your earnings and purchase even more shares with them.
An important thing to note is that not all stocks pay dividends. It can be great to get the dividend payments from your investments, so if this is something you're looking for, make sure you specifically look for dividend stocks to add to your investment portfolio.
Two Types of Dividend Investments
Dividend stocks are a great investment opportunity for both seasoned investors and those new to the stock market. There are two main paths you can take to invest in dividend stocks:
Index funds: One way to invest in dividend stocks is through index funds like mutual funds and ETFs (exchange-traded funds). With this option, you are purchasing shares of the fund, which may hold dividend stocks in its portfolio.
Individually: Instead of buying shares in an index fund that specializes in dividend stocks, you can take the time to do the research yourself and individually choose dividend stocks that you want to invest in.
Of course, just like with any move you make with investments, there are advantages to both. With index funds, you benefit from immediate diversification because the fund you're investing in could have hundreds of stocks in its portfolio. In the event one stock goes under, you still have all the other stocks in the portfolio that can balance out that loss. However, index funds usually charge an annual fee that you'll need to account for.
If you choose to go the individual stock route, it will probably take you more time because you'll want to research potential stocks before investing, but they tend to give you greater yields and may even cost less to get into, depending on any fees associated with going through a broker.
How to Invest in Dividend Stocks
Once you've decided that dividend stocks are something you want to add to your investment portfolio, consider taking these steps to make it happen:
Find dividend stocks. Your broker should be able to help you generate a list of dividend-paying stocks that you may be interested in. You're more likely to see well-established companies on the dividend stocks list because they have enough capital and don't have to use their income to reinvest in the business.
Look into the stock's dividend history. You can look into the public details of what the stock has paid in dividends before and compare that amount to similar stocks in the exchange. It's important to speak with your broker or another expert about your situation, but in general, investors think twice before investing in a dividend stock that has a yield that's higher than its peers.
Research the stock's payout ratio. The payout ratio will clue you in to how much of a company's income they are using to pay dividends. While it may sound great if a stock's payout ratio is high, because you'll likely receive more dividends, it could also mean that the company may be spending more money paying dividends than it should.
Use your investment budget to decide how much dividend stock to buy. You can usually either decide to purchase a certain number of shares or elect to invest a certain amount of money. For example, you can either buy 50 shares of stock or invest 10% of your portfolio.
11 of the Best Dividend Stocks
Remember that we aren't stockbrokers or advisors and we don't make recommendations, but being aware of which dividend stocks historically perform well can help you decide which to speak to your broker about. Here are some of the best dividend stocks to consider:
1. Universal Corp (UVV)
Universal Corp specializes in leaf tobacco products, supplying its wares worldwide to manufacturers who produce and sell tobacco products like cigarettes, cigars, and electronic devices for nicotine delivery. Universal Corp is also involved in non-tobacco agriculture like vanilla, fruits, and vegetables. It's been around since 1886, making it a long-term stock that most investors would count on to continue to do well.
2. Duke Energy Corp (DUK)
Duke Energy Corp is a utility company that provides electricity and natural gas, and it's one of those that you can invest in without much worry of its stability. Duke Energy Corp is considered a blue-chip company for its top performance in the utilities sector.
3. Verizon Communications Inc (VZ)
Verizon Communications is a worldwide company that provides internet, cell phone, home phone, video, cloud, and other services to customers. They are a communications company that you can count on to be a solid investment and dividend-producer.
4. Johnson & Johnson (JNJ)
Johnson & Johnson is an impressive company by anyone's standards, but those looking for dividend earnings will be thrilled to know that investors have earned increases each year for nearly 60 years. That alone speaks to how many earnings Johnson & Johnson reports and how they remain a crucial part of the health care sector.
5. McDonald's (MCD)
McDonald's is yet another company that showcases its staying power to investors, evident by its annual dividend growth for more than 44 years. It continues to do well on its own and regularly outperforms the S&P 500 average.
6. AT&T (T)
AT&T definitely deserves its place on this list, as it has raised its dividend every year for more than 30 years. This communications giant appears on the S&P 500, an index of the top publicly traded companies in the United States. AT&T's earnings stay fairly steady, so it's a great stock if you want to continue to receive a dividend income year after year.
7. Seagate Technology (STX)
Seagate Technology is a big player in the data storage sector, providing solutions to companies all around the world. Its primary customers include distributors, retailers, and OEMs (original equipment manufacturers).
8. Energy Transfer (ET)
Of course, most commodities like natural gas tend to perform well in the stock market, which means they can pass on those earnings to their investors in dividends. Energy Transfer is a lucrative natural gas pipeline company with a business structure that allows it to avoid corporate taxes in an effort to pass along its earnings to investors instead.
9. Realty Income (O)
Realty Income deals mostly with commercial properties, and their client list includes big names like Walgreens and FedEx. Even in a market such as real estate that does its fair share of ebbing and flowing, Realty Income continues to pay dividends to its investors on a monthly basis.
10. Main Street Capital (MAIN)
Main Street Capital is in the business of providing capital to companies to assist them in the process of growing, buyouts, and recapitalization. It's a blue-chip company, so it's considered one of the top performers in its sector. With stocks like these, you can usually expect a pretty great return on investment and dividend payout. The dividends are usually fairly impressive and consistent.
11. Bristol-Myers Squibb (BMY)
B ristol-Myers Squibb is a pharmaceutical company that has been around for many years and found great success with its cancer treatment drug, Opdivo. Any dips on Bristol-Myers' market map are met with a pretty quick recovery. With a company like this, you can expect a solid dividend yield and payout ratio.
Dividend stocks are a great way to diversify your portfolio and make sure you get paid for your investments. They may be just the right option for you as you continue to build your investments and grow your share of the stock market.