Which Types of Stocks Pay the Highest Dividends?
A long with making money on selling stock, you can also generate a passive income through dividends. The key is to make sure you're buying a stock that comes with dividend payments. Let's dive into what exactly dividends entail and which types of stocks are paying the highest dividends right now.
Here are some key takeaways:
A dividend is regular payment shareholders receive from the companies they invest in.
Companies pay dividends as an incentive for shareholders to keep their stock. It's also a way for companies to attract investors and use their capital to grow.
Companies may choose not to pay dividends if they want to use all of their funding to rapidly grow.
What Is a Dividend?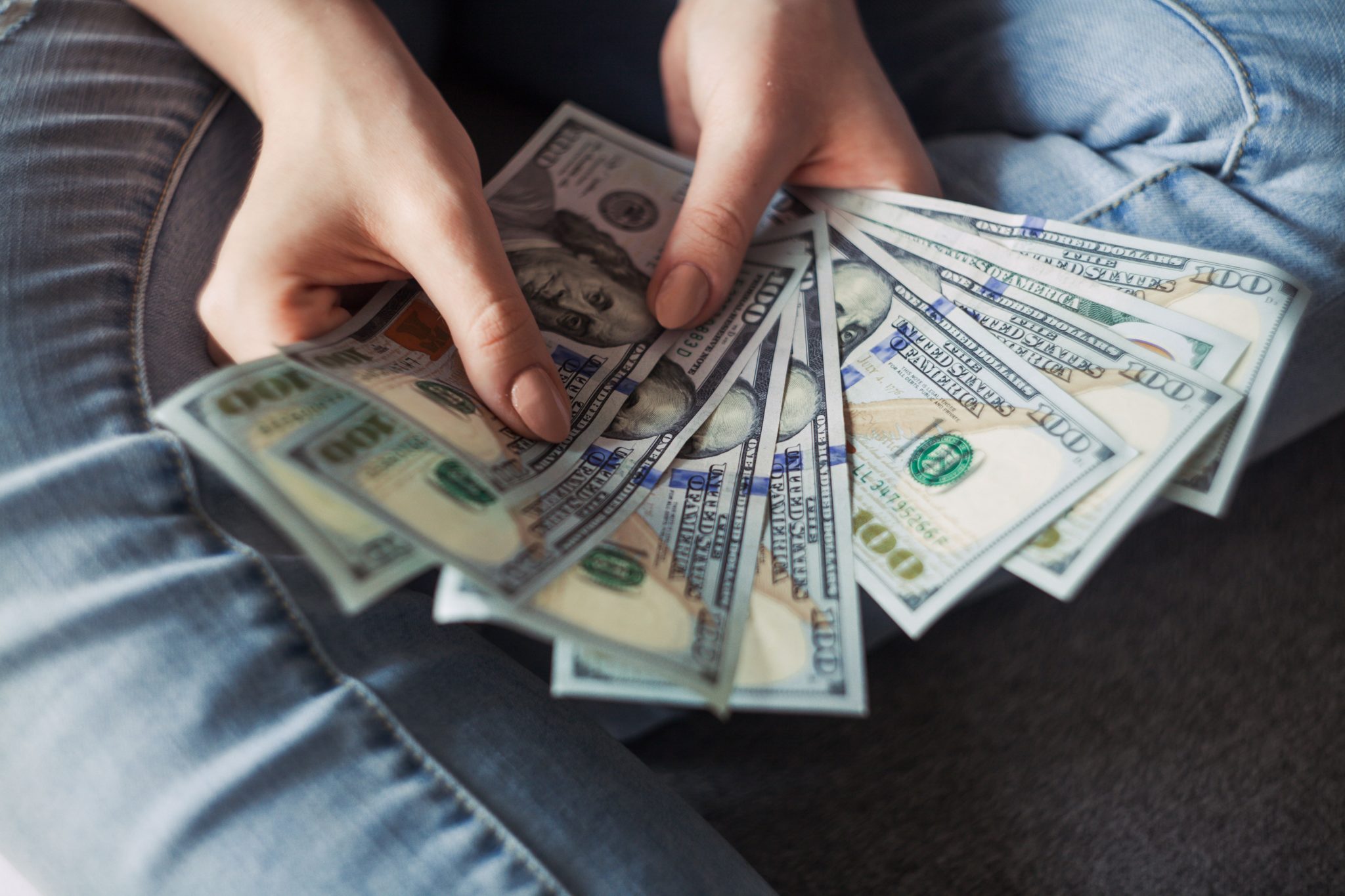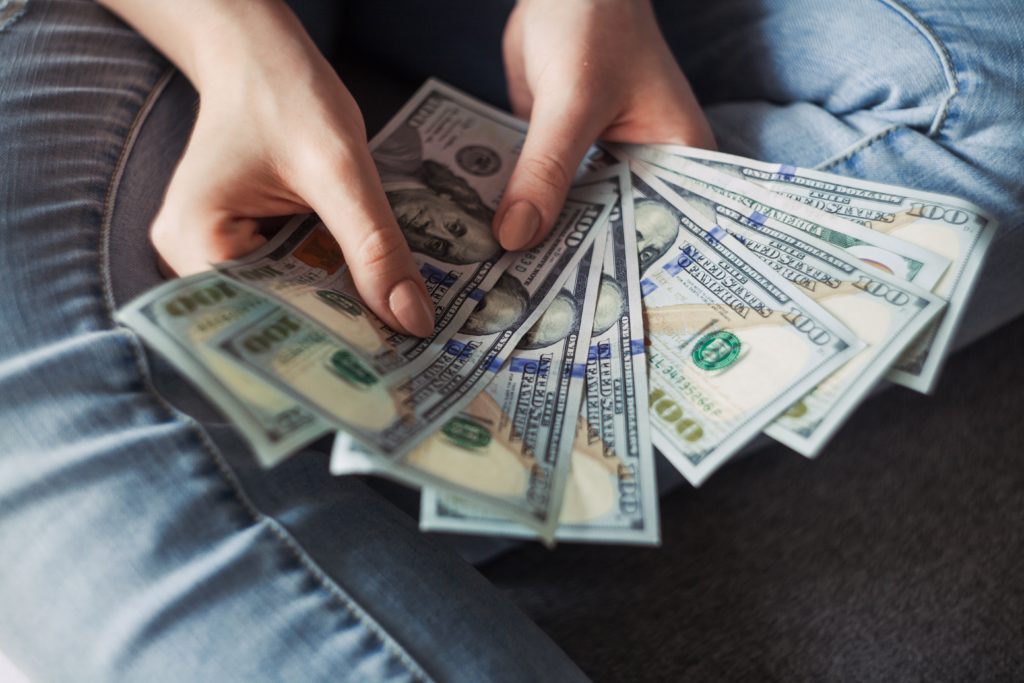 Image via Unsplash by Alexander Mils
A dividend is payment shareholders receive from the company they own stock in. Companies usually make quarterly (or sometimes annual) dividend payments based on their earnings. When you invest in a highly profitable company, you can expect your dividends to grow over time.
Dividends are a way companies can reward shareholders for taking a risk and using their capital to help the business grow and prosper. Dividends differ from capital gains in that you only earn them if you hold shares of a company. Capital gains are the profit you make if you were to sell a stock for more than you purchased it for. Since some companies would rather have shareholders hang onto their stock, they use dividends to keep them around.
Why Investors Like Dividends
Although you must pay taxes on dividends, there is little else that you need to do with them. If you choose to just let your stock sit and grow, you can reap the reward of regular payments for a long time. Investors enjoy having a form of passive income in their portfolios.
Companies that pay dividends tend to outperform non-dividend-paying firms, too. Even during economic downturns, many good companies find ways to pay their dividends and even increase them. This helps them prevent a sudden frenzy of shareholders selling their shares, resulting in stable investments.
Why Some Companies Choose Not to Pay Dividends
When a company wants to use all of its profits for expansion, they may hold off paying dividends for awhile.
The board of directors may focus on rapidly growing the company with the promise of dividends when the company reaches its full potential. For example, a retail chain might invest all of its funds into opening as many new locations as possible. Once it reaches its goal of maturity, it could start to pay dividends.
Types of Companies That Pay Dividends
If you're looking for stocks with high-paying dividends, then you may see more success when investing in large, established companies. These types of companies tend to have a more predictable growth trajectory, making it possible to always pay regular dividends. Industries that tend to pay the highest dividends include the following:
Utilities.
Basic materials.
Oil and gas.
Healthcare.
Pharmaceuticals.
Along with these industries, investors who want stocks paying high dividends look for companies structured as real estate investment trusts (REITs) and master limited partnerships (MLPs). That's because both of these company structures require shareholders to receive a specific distribution of a company's profits.
When a company is in its early stages, it's unlikely that it will pay dividends. For example, emerging startups, biotech, and technology companies may not initially offer dividends. That's because they are focusing on using as much capital as they can to help the company rapidly expand. Once they become more established, they may eventually start paying dividends.
Current High-Dividend Stocks
If you're the type of investor who likes to steadily watch your money grow, then investing in stocks with high-paying dividends may be the right move. Check out these stocks paying high dividends when you're doing your research:
Energy Transfer (ET)
Energy Transfer is a natural gas pipelining company that operates as an MLP. With this type of structure, it can avoid corporate taxes and has more funds to distribute to its investors. You can expect some of the highest dividends on the market when you are a shareholder of Energy Transfer, with a dividend yield of 15.5%.
British American Tobacco (BTI)
British American Tobacco is made up of top brands, including Camel, Dunhill, Lucky Strike, Pall Mall, Newport, Kool, Natural American Spirit, Grizzly, and Vuse. Even as smoking tobacco is slowly inching its way to becoming a relic of the past, it continues to be a lucrative industry. When you buy shares of this conglomerate, you can expect a dividend yield of 6.9%.
Great-West Lifeco (GWLIF)
Great-West Lifeco is an international financial services holding company that focuses on the retirement, investment, health insurance, life insurance, reinsurance, and asset management sectors. Through acquisition and product expansion, the company hopes to target its growth and find more opportunities in the United States. Investors get a healthy dividend yield of 6.3%.
Bank of Nova Scotia (BNS)
Bank of Nova Scotia, also referred to as Scotiabank, is one of Canada's largest financial institutions. Although may other banks have their focus directed at the United States, Bank of Nova Scotia is geared toward emerging economies in Peru, Mexico, Colombia, and Chile. It's interested in these markets since they have high net interested margins and long-term economic growth. Shareholders can enjoy its high-dividend yield rate of 6.1%
Healthpeak Properties (PEAK)
Healthpeak Properties is a company that specializes in high-quality health-care real estate. It focuses on real estate for senior housing, life sciences, and medical offices. This company operates as a REIT and can avoid corporate taxes as long as it follows a special set of rules. For example, it's required to distribute 90% of its earnings to stockholders annually. As a shareholder with this high-trading company, you can expect a dividend yield of 5.6%.
AbbVie (ABBV)
AbbVie is a pharmaceutical company that produces the best-selling drug on the planet, Humira. Although its returns took a downfall when it acquired Allergan for $63 billion, its shares rebounded, allowing for the company to outperform the market in this past year. Over the past 47 years, AbbVie has increased its payout each year, and its dividend yield currently sits at 4.9%.
Duke Energy Corp. (DUK)
Duke Energy Corp. provides natural gas and electricity to over 9 million customers across the country. Laissez-faire investors who would prefer to buy a stock and then cash in their dividend check every few months love to invest in Duke Energy Corp. That's because it offers a great level of security, stability, and predictability. When you invest in this blue-chip stock, you will see a dividend yield of 4.6%.
Brookfield Renewable Partners (BEP)
Brookfield Renewable Partners is an energy and utility company that sells the energy it generates. It specializes in renewable sources, such as wind, solar, and hydropower. As an MLP, it can avoid corporate taxes by paying mandatory dividends to its shareholders. Its goal is to increase its energy distribution by 5 to 9% each year. Its current dividend yield is 4.4%.
Medifast (MED)
Medifast is a company that sells company-designed weight-loss programs. As more people are looking for easy ways to fit healthy meals into their diet, this company is expected to grow its earnings 20% annually for the next five years. This stock pays impressive quarterly dividends and offers shareholders a high potential for lucrative capital gains. Its current dividend yield sits at 3.8%.
Bristol-Myers Squibb (BMY)
One of the top-paying dividend stocks belongs to the pharmaceutical powerhouse, Bristol-Myers Squib. Last year, the company acquired its greatest rival, Celgene, and had an impressive 28% increase. Even though it's not seeing as rapid of gains in 2020, it still has a more-than-steady cash flow from its current drug offerings. For instance, its cancer treatment, Opdivo, makes $2 billion alone each quarter. Thanks to the new merger, the company is only supposed to continue to grow, making for a dividend yield of 3%.
Johnson & Johnson (JNJ)
Virtually everyone is familiar with Johnson & Johnson, considering many of its products reside in your medicine cabinets. Along with producing consumer packaged goods, the company also develops pharmaceuticals and medical devices. Even though the market is in a current downturn, Johnson & Johnson continues to outperform. Rumor has it is that it also has its hand in what could be the leading COVID-19 vaccine. Shareholders make out well with its 2.8% dividend yield.
McDonald's (MCD)
Even as healthier alternatives flood the market, McDonald's continues to be one of the top-paying dividend stocks. Since 1976, it has steadily increased its dividend payout. During the Great Recession of 2008, the fast-food chain continued to do well, and it is currently keeping up with the current decline from the pandemic. Right now, it has a dividend yield of 2.7%.
If you're the kind of investor who likes to set it and forget it, then you may want to look into stocks that pay dividends. Letting your money work for you is a major perk of being a long-term investor. By checking out one of these high-paying dividend stocks, you may find that earning a passive income is the lifestyle for you.