Traders are on the edge of their seats as they try to figure out which areas of the market will take off after the election.
Major indices surged this morning and people are still trying to figure out what's going on. I know the answer…
Uncertainty Is Being Sucked Out Of The Market
You see, I believe the market is pricing in one factor right now — come tomorrow, we'll know who's going to be the next U.S. President. Of course, there's an off chance we don't know who will be the President-elect.
No matter what happens, I'll be on the hunt for catalysts plays and there are specific sectors I think traders want to keep their eye on right now.
That said, let me show you where I expect opportunities to pop off.
There will be a lot of catalysts on the table, regardless of who wins and I want to plan ahead of time. You see, one of my favorite strategies to use is the catalyst run up and it's helped me generate a large portion of my gains thus far in 2020.*


I know what you're probably wondering, "Where do you see opportunities post election?"
Well, it all depends on who wins.
For example, if the democrats win, then that's a catalyst that can cause the renewable energy sector to pop off. That includes names such as:
Nio Inc. (NIO)

Tesla Inc. (TSLA)

First Solar (FSLR)

Invesco Solar ETF (TAN)

iShares Global Clean Energy (ICLN)
Hint: If you're looking for renewable energy plays, you can look at the top holdings in TAN or ICLN. Thereafter, I think it's important to identify potential upcoming catalysts for those names.
You can also look for reliable chart patterns on some of the stocks and plays as well.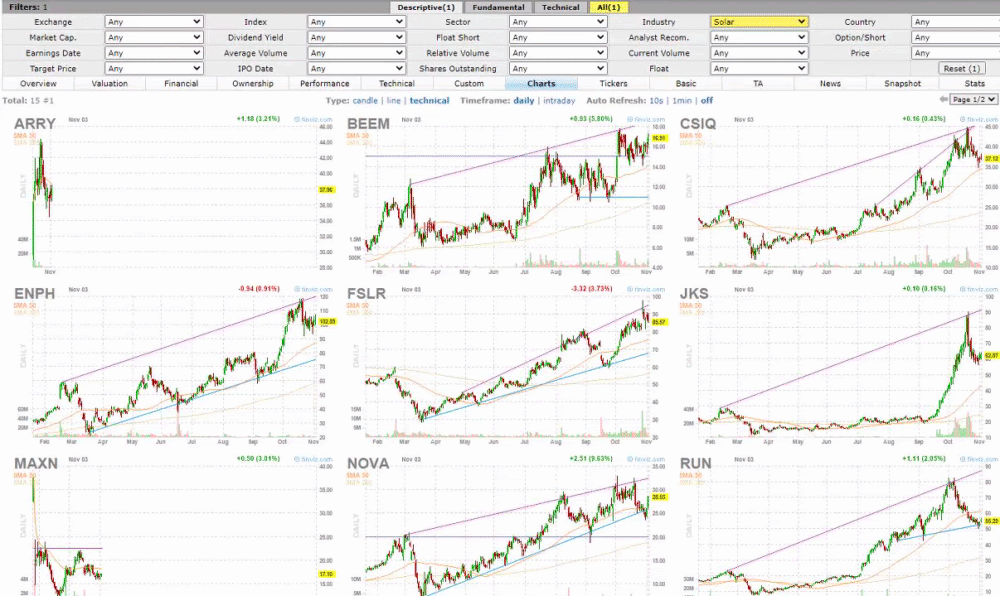 On the flip side, if the POTUS gets re-elected, then those renewable stocks can sell-off and we might see momentum build up in traditional energy stocks. Some ETFs to keep an eye on include the Energy Select Sector SPDR Fund (XLE), SPDR S&P Oil & Gas Exploration and Production ETF (XOP), and iShares U.S. Energy ETF (IYE) to name a few.
Of course, there is one sector I believe that can take off, regardless of who wins.
It's healthcare. More specifically, pharmaceutical and biotech stocks.
For me personally, there are specific stocks within those industries that I want to focus on:
AIM, CODX, CEMI, DVAX, FLDM, INO, IBIO, SRNE, OPK, MRNA, GILD, NVAX, VXRT
Of course, there are more names on my radar.
No matter what, I want to plan my trades ahead of time because that can help me better time my entries and exits. Here's an example of how one of my trade plans looks like.
Aptose Biosciences (APTO)
Catalyst Dates: ASH data release December 5th
Buy Zone: $4.40 to $5.10
Profit Zone: $5.50 or higher
Stop Zone: $4.00 or below
Options: No options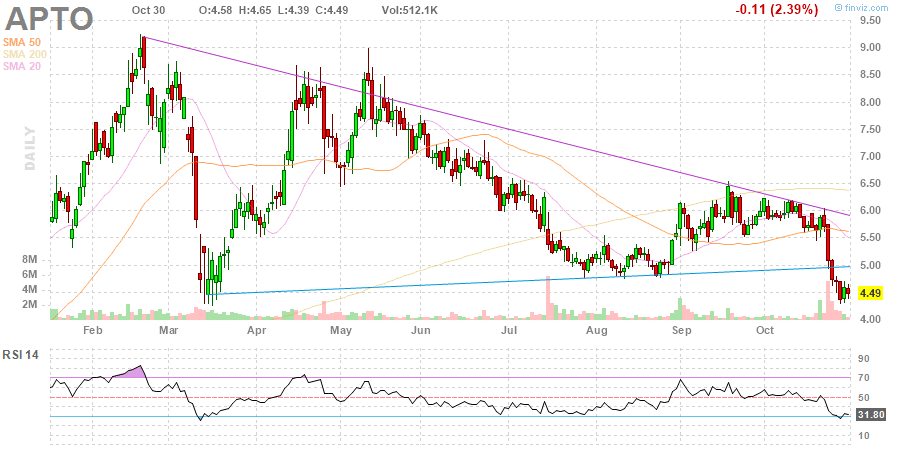 I expect there to be fireworks this week, and I want to make sure you're prepared.
That's why I believe it's of the utmost importance you attend this exclusive training session. You'll discover how I uncover catalyst plays and time the market to near perfection. Get all the details here.
*Results presented are not typical and may vary from person to person. Please see our Testimonials Disclaimer here: https://ragingbull.com/disclaimer