I hope you got some much-needed rest, spent time with your loved ones and pigged out on a delicious feast… but today is still a trading day (a half-day at least), and that means I still have a bit of work to do.
However, it's been slow and choppy in the trenches… so I decided to take on the AMA Challenge.
One question I saw that popped out to me: How do I get better at trading?
Why?
It brought back memories of when I first started trading… because I too asked that question. It wasn't too long ago I was a college graduate drowning in debt… who lived in LA with a salary of less than $40K a year and scrambled for food…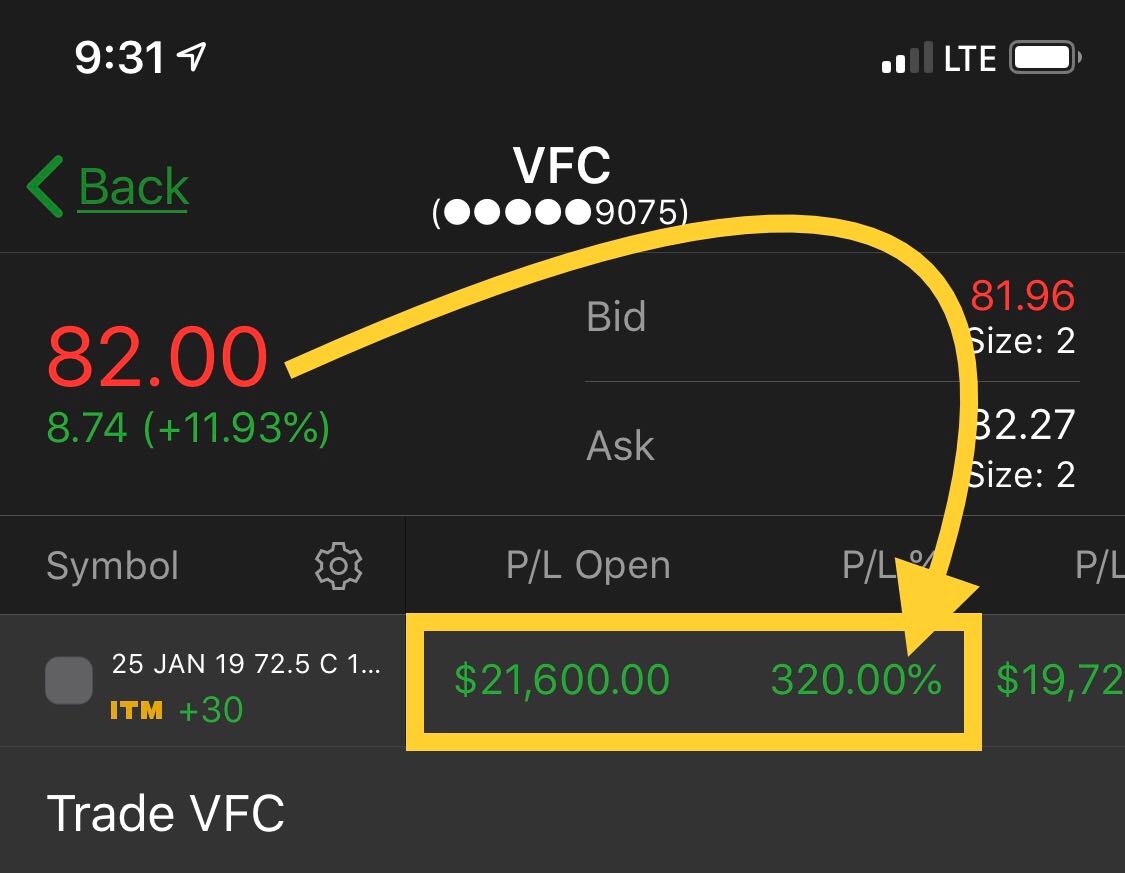 I knew I couldn't continue my life in that fashion… so I turned to the stock market — I knew that was one of the fastest ways I could change my life… Of course, I had lofty goals and wanted to be an overnight success… and as you all know, the market doesn't work like that.
Heck, when I first started out, the market pummeled me to a pulp and I lost nearly 50% of my trading account…
That's when I thought about stepping away from the game… but I knew to become an elite trader, there will be some growing pains along the way.

Instead of shouting, "This is stupid, the market is rigged!" I decided to push forward and take the necessary step that allowed me to become the trader I am today.
How did I go from a broke college student to a 7-figure trader?
The one common trait that all elite traders have is an edge. In other words, they have an advantage in the market… that's when I had an epiphany — I studied biology, something most traders don't know about.
I found a sector out there that provided me with a clear-cut advantage over the competition. I know the ins and outs of healthcare stocks, and more importantly, how to find the ones set to skyrocket.
While you may think trading biotechs and pharmaceuticals may be complex and difficult… it's really not. That's how I was able to go from being a broke college student to a 7-figure trader.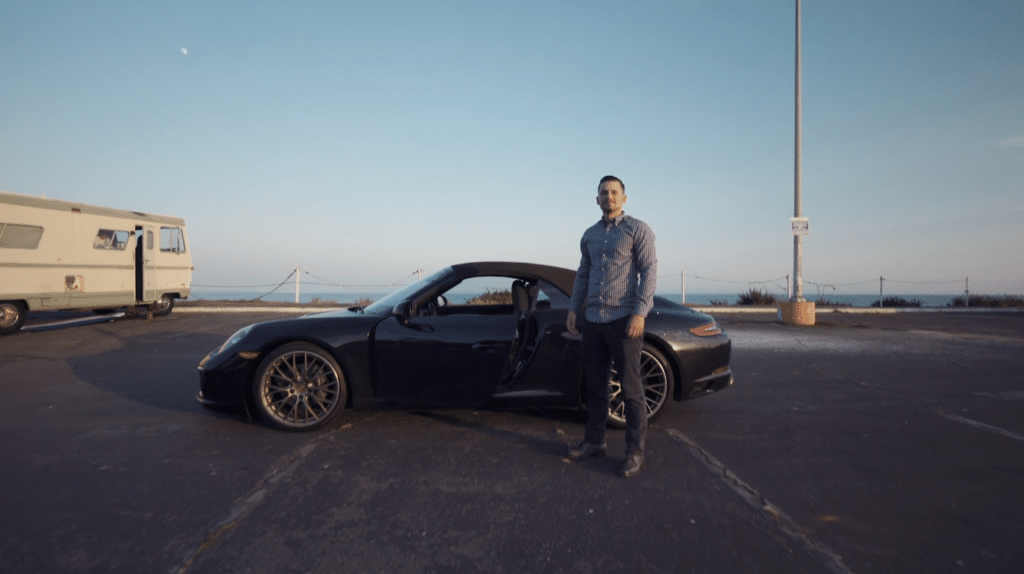 Biotechs and pharmaceuticals follow the same pattern… and I actually came up with a simple process to trade them. Best of all, you don't need to know a bunch of funky terms.

Let me show you…
Focus On The Setup
The way I got really good at trading was the fact I focused on one simple setup… and perfected it.
Now, I just look for one trade idea a week, and send that out to my clients.
Let me show you how it all works.
I send out my thesis, as well as a plan of attack with specific prices to enter, take profits, or stop out.
The company is DMPI – and they have some data coming November 22nd. It should make a move up higher into that event. So, the details for the trade are below!
This is my favorite play of the week!
DelMar Pharmaceuticals (DMPI)
Catalyst Dates: Phase 2 data updates November 22nd
Buy Zone: $.65 to $.75
Profit Zone: $.85 or higher
Stop Zone: $.50 or below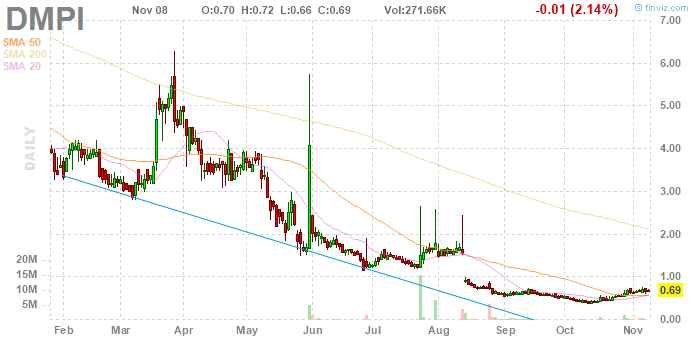 Here's the pattern I spotted in DMPI.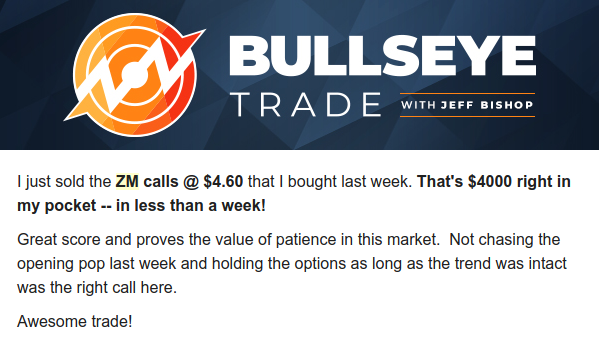 The stock was trending higher and approaching a key resistance level. On top of that, it had a gap above (right around $1) and I figured that could act as a magnet and pull the stock higher.
DMPI had an upcoming catalyst and a bullish chart to go with it… the makings of a "perfect" setup.
If you looked at the trade plan that I sent out to clients, the buy zone was between $0.65 and $0.75.
I also provided a target and stop-loss zone. That means you could "set it and forget it".
It's really that simple… I let my clients know all the pertinent details about my best trade idea for the week… and all you have to do is execute.
You're probably wondering how the trade turned out…
Well, it got right to my target, just as I expected.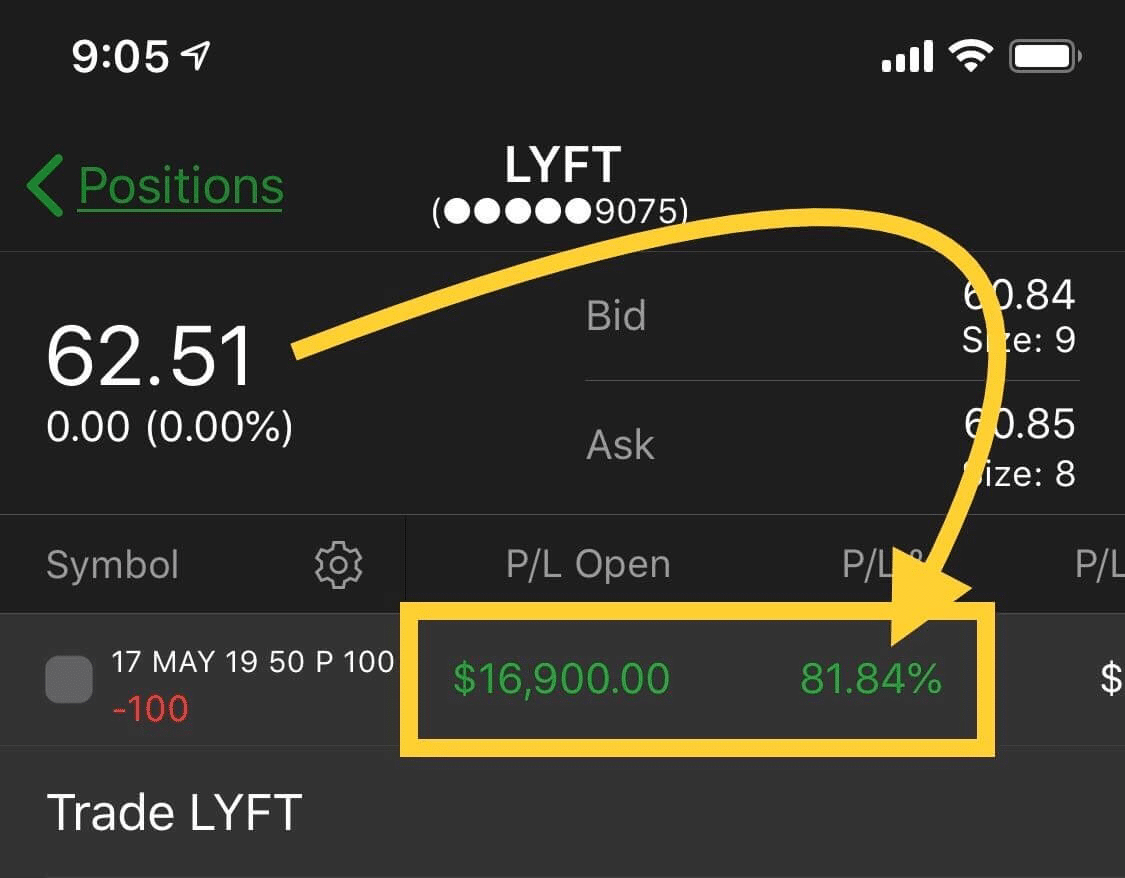 It's quite clear you can actually be successful with just 1 trade a week… and some Fast 5 clients are living proof…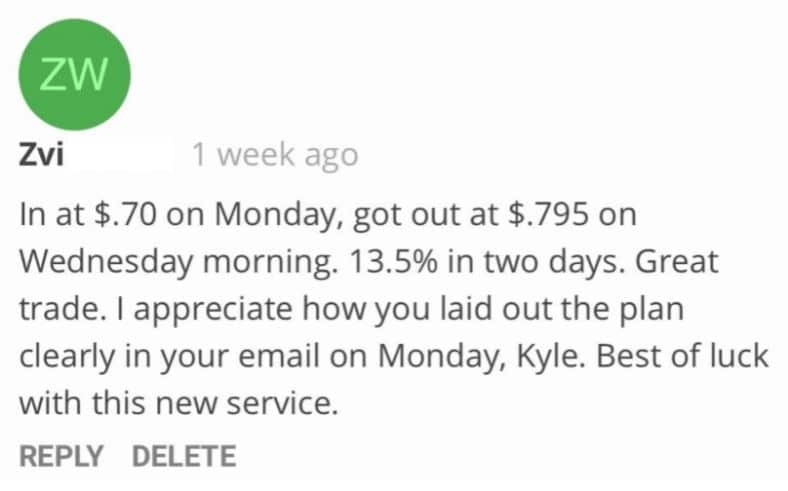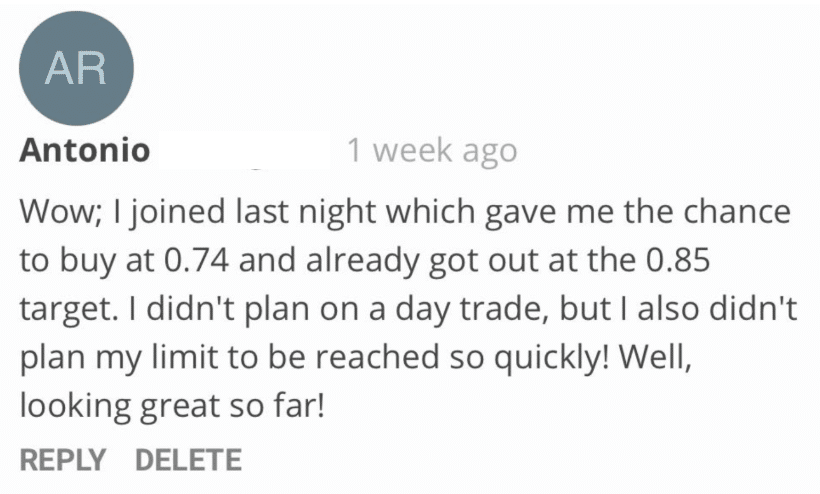 If you want to become a successful trader, find your edge… and stick to it. It's really that simple. For a limited time only, I am offering Fast 5 Trades at its lowest price ever, so you can put yourself in a position to be a part of the elite.
Related Articles: