If you know me, I'm always on the hunt for new trades and strategies that can provide me with an edge.
If I see something that's working, I want to download the information and start to apply it to my trading too.
For example, I'd like to share with you a winning trade based off of a simple pattern that I picked up from Jeff Williams – one that I believe can add a few extra thousand dollars in profits to my end-of-the-year results.
Yesterday, Jeff pulled in $1,200 in profits in just 15 minutes… a massive winner, relatively speaking (he started with a $3K account just a few months ago).
So I decided to look into it some more… and pick Jeff's brain about the trade.
Check out the daily chart in Creative Medical Technology (CELZ).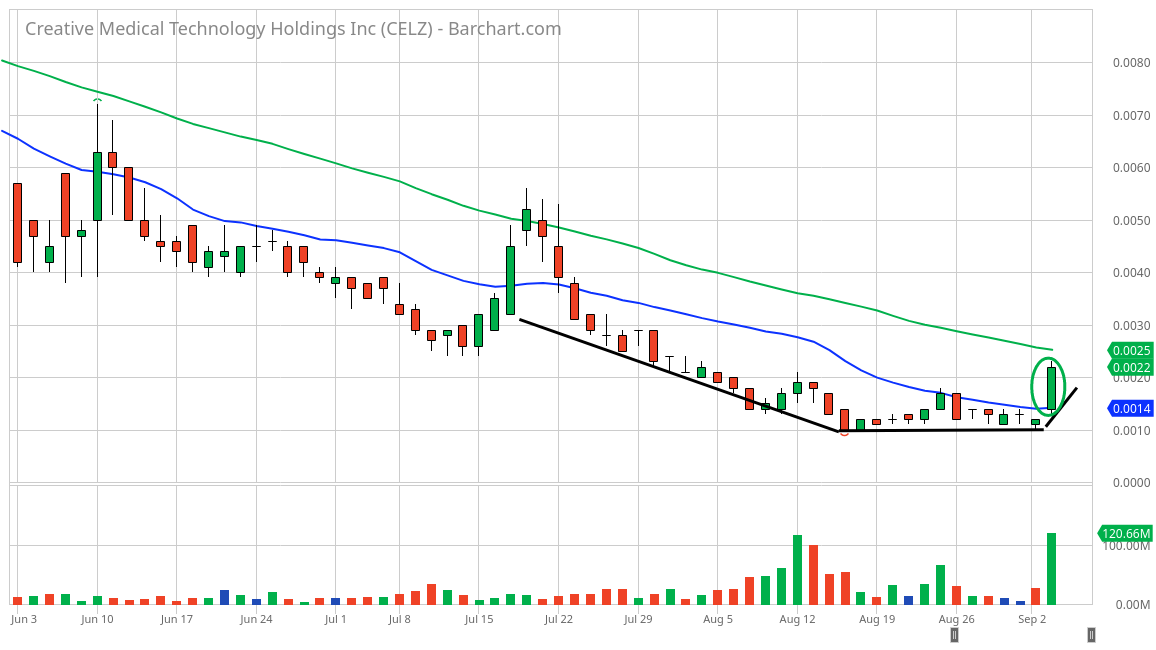 According to Jeff, the trade consists of two parts:
Spotting a consolidation pattern

A moving average breakout
With the consolidation pattern, he looks for the stock to drop and find a clear support level. Thereafter, he waits for the stock to catch a small pop and break above a key level.
So with this trade, he noticed some buyers piling into CELZ – pushing the stock above the 20-day simple moving average (SMA) – the blue line in the chart above.
He noticed a pattern…
Every time the stock pulled back… buyers stepped in and stacked their bids up. Once he saw the stock break above the high of the day and the 20-day SMA…
… he bought shares as the stock was building momentum.
Sure enough, his pattern worked and he locked in a 30%+ return in just 15 minutes.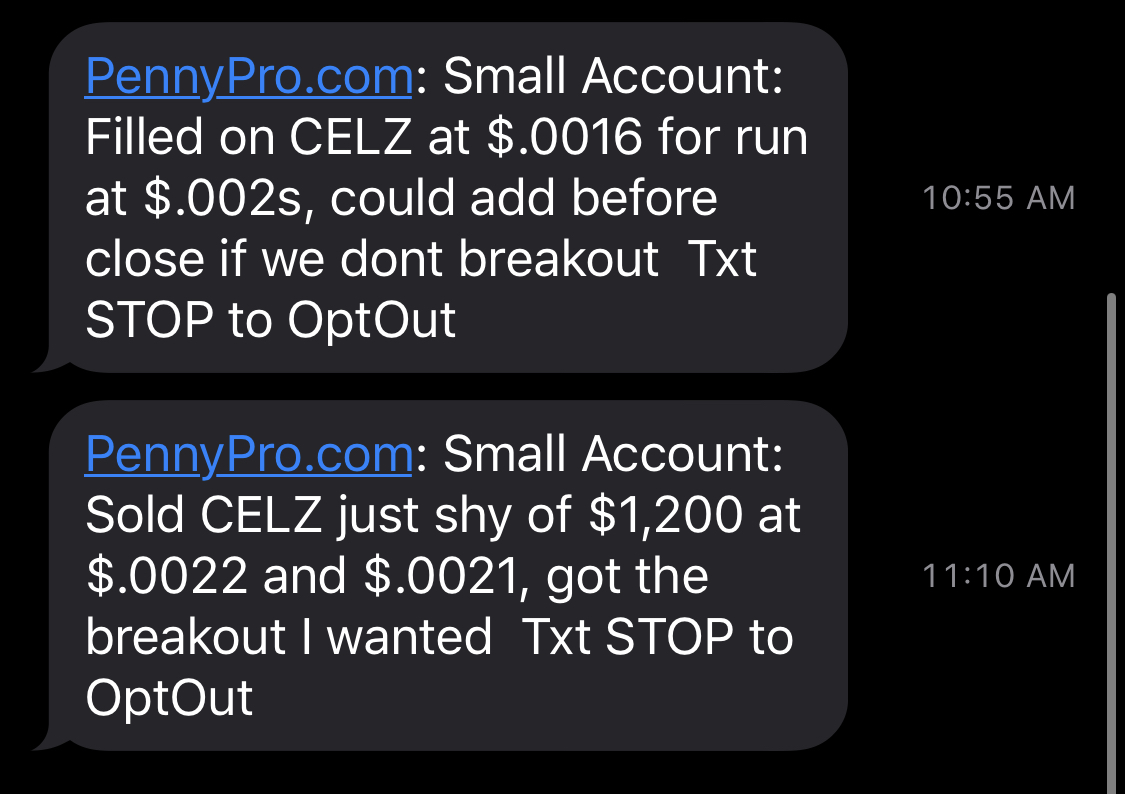 The thing is, when I think about Jeff's pattern, it's not so different from one of the patterns I love to trade.
For example, take a look at one of the stocks on my watchlist – Melinta Therapeutics (MLNT).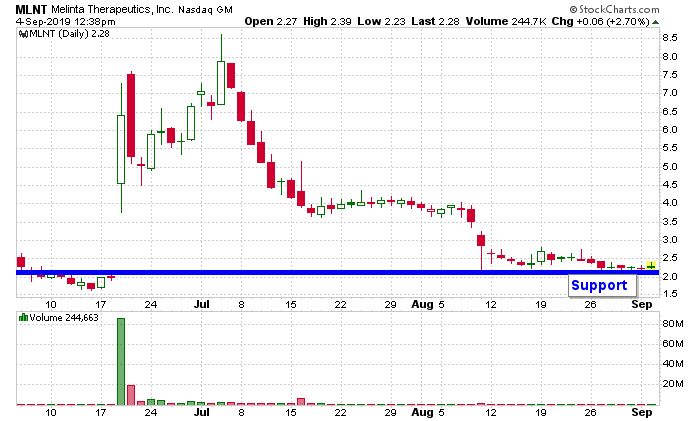 One of my best setups involves buying beaten-down names at a clear support level with upcoming catalysts.
If you take a look at MLNT, it's right at a clear support level… but when we take a closer look, it reminds me a lot of Jeff's consolidation pattern.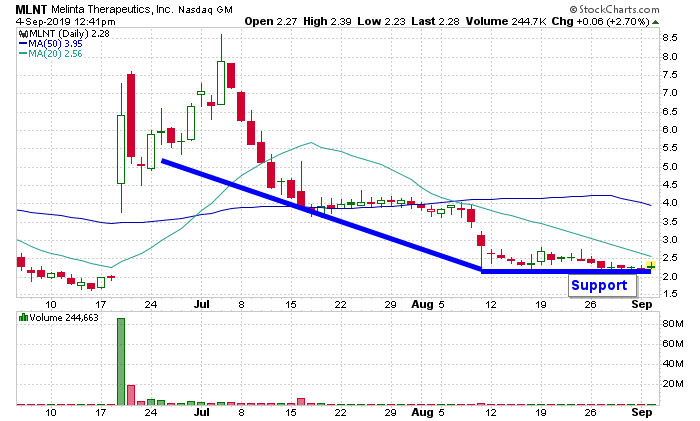 The only real difference between this setup and Jeff's is the fact that I like to pair mine with upcoming catalysts.
Knowing that this "consolidation" pattern paired with a moving average breakout makes money… I'll be sure to look for it again.
But the thing is – Jeff told me if I liked that setup… I should tune in Tonight at 8:30 PM EST for the big reveal of his latest system – Boost… because it's his most significant trading breakthrough in his 20+ years as a trader.
According to Jeff, it could take the guesswork out of trading because you can find tomorrow's largest gainers AHEAD of time – allowing you to "predict" your profits. That means you'll have a real edge in the market and build your account in the most time-efficient manner possible.
Heck, my mentor Jason Bond was so intrigued by the Boost System – he decided to sit down in a rare, tell-all interview with Jeff Williams – and we'll finally get all our questions answered.
They're telling me that so many people have registered for the event already… and they might need to close registration. If you wait just a minute longer, you might get locked out from this potentially life-changing event.
Don't risk getting locked out, and secure your seat before it's too late
Related Articles: