With everyone rotating out of bonds and gold to chase returns… many are wondering if it's time to chase stocks.
but the thing is, sometimes the trend is not your friend, especially when it seems as if traders are just following each other.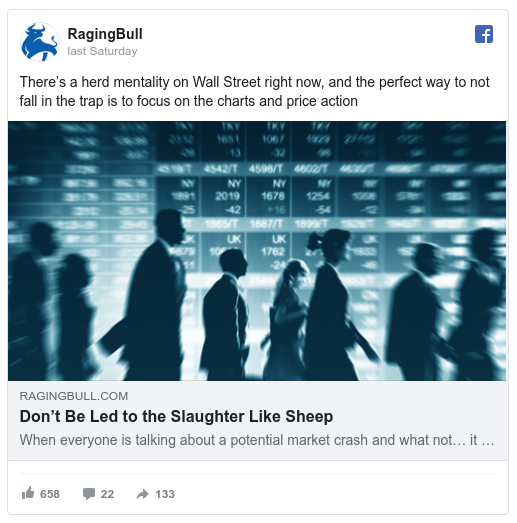 The thing is… you don't have to trade the market and focus on the flood of news headlines that we get every day.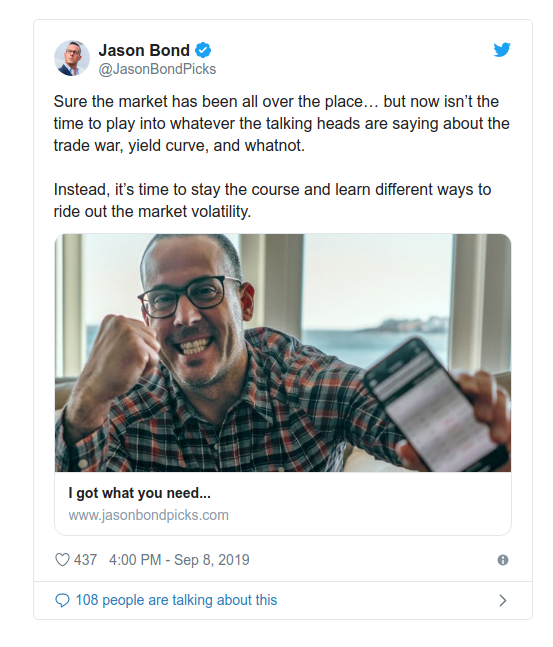 So what do you do if you're not trading exchange-traded funds (ETFs) like the SPDR S&P 500 ETF (SPY), TLT — the long-term bond ETF, GLD (the gold tracking ETF), and QQQ (a fund that tracks tech stocks)?
Well, there's actually a bevy of choices for you…
For example, Jeff Williams — the Penny Pro — has figured out a way to boost your lifestyle by trading stocks that don't care what the market is doing.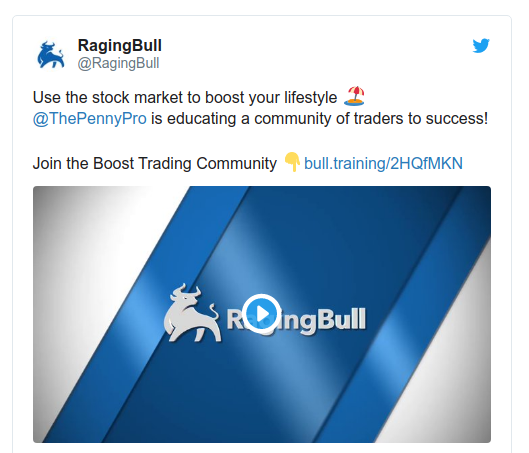 You see, Jeff is able to find penny stocks with massive gap-up potential at the same time… every day. If you know anything about these stocks, they move to the beat of their own drum — and it's one of the ways to avoid getting swept up by the herd.
Another interesting way to avoid the herd mentality is to focus on IPOs — newly-listed stocks that hit the market all the time.
When traders hear about IPOs, they automatically think about the largest ones… but the thing is, there are so many other opportunities in IPOs — and for some reason, so many traders don't know how IPOs operate… and they're missing out on some lucrative opportunities.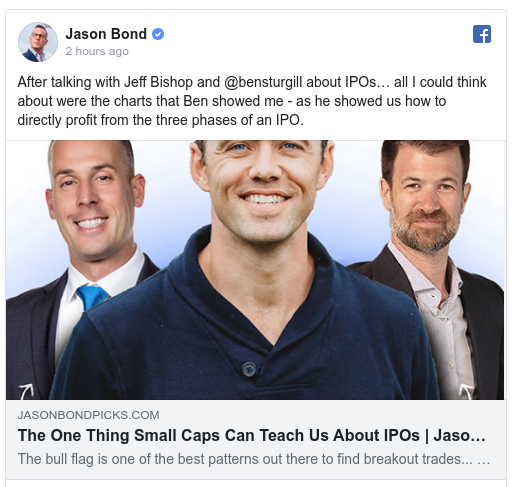 There are so many IPOs set to hit the market very soon — Peloton (PTON) is set to IPO later this month… and we've got 5 IPOs set to hit the market this week… and you don't want to miss out on what IPO expert Ben Sturgill has to say about them.
Don't think just because everyone is talking about the market… you have to trade it because there are plenty of other opportunities out there.
Join our community:
Related Articles: