Not that long ago, I dreaded Fed week. The wild swings would whip me out of my positions like a cow in a tornado.
My big swing trades would evaporate by Friday.
Then I grew up.
I looked out over the market as Mustafa once surveyed the Serengeti… my kingdom to conquer.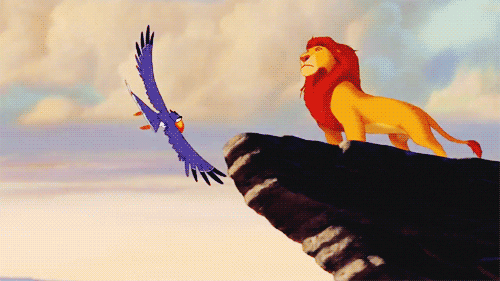 The week holds just as many opportunities as pitfalls.
Everything is right in front of you.
It doesn't require some fancy degree with handwritten calligraphy.
All you need is a solid blueprint… someone to point out where to step.
So who's ready to play?

Most of us don't know or couldn't care less about Fed rates. Yes, it could impact your credit card rates, home loans, or any heavy borrowing.
But that occurs over the long-term.
Short-term, it impacts certain businesses more acutely.
Banks and brokers hurt the most from low-interest rates. A good portion of their revenues come from Net Interest Income.
A bank will borrow at short-term rates and lend at higher rates. The spread they make is the Net Interest Income.
Lower Fed rates induce compression of this margin.
This chart lays out how much of certain public companies' revenues rely on net interest margin.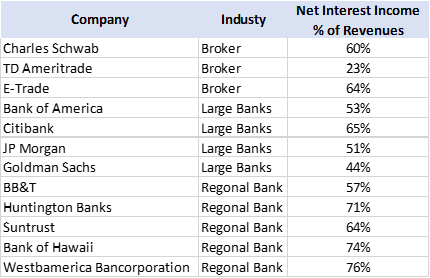 While the market may love lower interest rates, financials tend to get whacked.
For example, at the June meeting, the SPY finished higher on the day, while the XLF finished lower.
These stocks tend to have wild swings after the announcement. I'll usually steer clear of them for the week.
I prefer to let the stocks settle out before I look for longer-term swing trades. Most of the time I'll wait until the following week before dipping into any financial sectors.
Safety trades like treasuries, gold, and the U.S. dollar get extreme wild. I don't typically play in these sandboxes anyhow.
During Fed week I avoid them like a truck stop shower.
Momentum stocks

My heart and soul belong to momentum stocks.
They work best with my TPS system time and again.
But during Fed week I get an extra bonus…uncorrelated movements.
Momentum stocks like to do their own thing…play by their own set of rules. Even in down markets, they'll buck broader market trends.
Here's a good example with DOCU.
Recently, the stock popped up on significant volume, making a series of higher highs.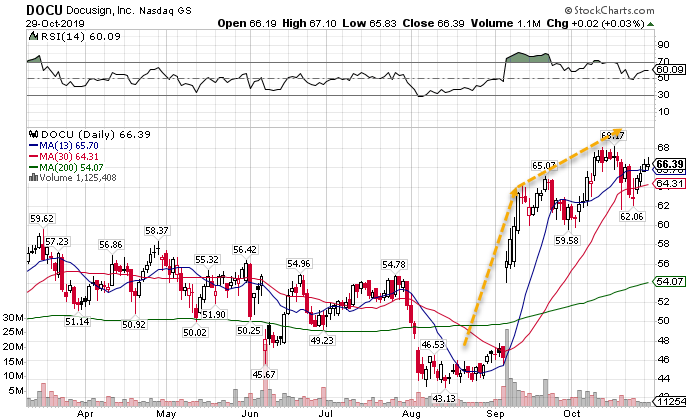 DOCU daily chart

Although it's been a while since the stock had its IPO, it still attracts interest from momentum traders.
Compare that to the daily chart of the QQQ which had notable declines while DOCU continued to rise.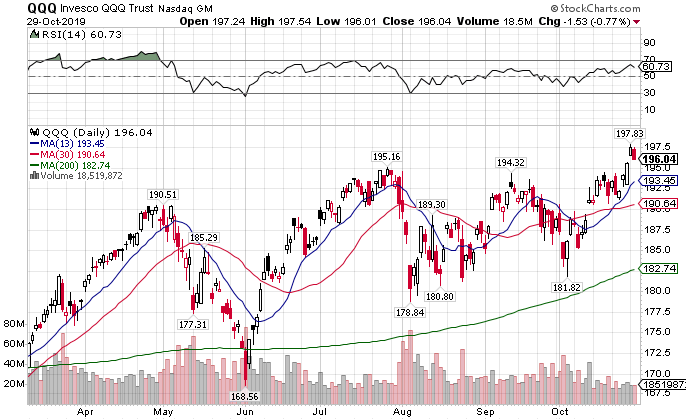 QQQ daily chart
I play these charts completely independent of the broader markets. They like to act on their own.
True, they can and do trade with the broader markets. That's why I prefer ones that show strong trends, whether bullish or bearish. That gives me a frame of reference to set up my trade.
This particular setup turned a profit of over 100% using my TPS setup.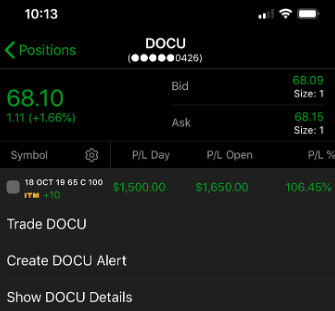 Cut your size

It sounds cliché, but there's no reason to put all your eggs in one basket.
Most of the time I'm not entering into a trade with a full position initially.
So when I face a week of greater than average market uncertainty, I look to cut down my trade size.
I tend to adjust my size according to the increase I expect in volatility. If I see a 20% move coming, I cut my size down by at least 20%.
Move to shorter time frames before and after the Fed

There's no rule that says you have to trade through the Fed announcement. I think that's a common misconception many new traders have.
They experience FOMO and try to pick off the moves right after the Fed event.
I find it much easier to trade around the announcement itself rather than through it.
One of my more common plays recently has been 'lottos.' They aren't gambling. Rather, they work on much shorter time frames than longer ones.
Normally I look for TPS setups that span multiple days to weeks.
Now, I want time-frames down as low as the 15-minute chart. More importantly, I want to be out of these trades before the Fed announcement at 2 p.m. on Wednesday.
In fact, markets have statistically shown to be bullish leading into Fed announcements.
So why not use that to your advantage?
Even this week I took a quick day trade with SHOP. Not only is it a killer momentum stock, but it had a setup that let me get in and out of the trade in 5-minutes.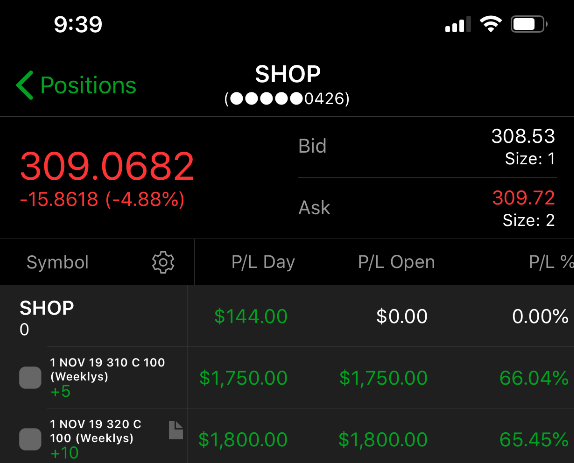 I was out of this trade before I finished my first cup of coffee.
Heck, I even talked through a couple of day trades with Weekly Money Multiplier members in the live training.
I emphasized how I wanted to be done with these trades before the announcement. All of my setups gave me plenty of profits before the shot clock expired.
Trading doesn't have to be difficult. All you need is a strategy that works to your advantage.
If you're ready to put my TPS trading system to work for you, it's time to join Weekly Money Multiplier.
Related Articles: