The VIX (the Chicago Board Options Exchange Volatility Index) on Thursday taught investors a lesson on why we have price objectives – and not time objectives – on what we buy.
The play: On Wednesday, I wrote about how the VIX was likely to bounce off of support "in the next few days to a week."
I was wrong, but only because the VIX didn't wait that long; it popped by about 25 percent on Thursday.
See Jason Bond's Wednesday call for a spike in the VIX
The chart: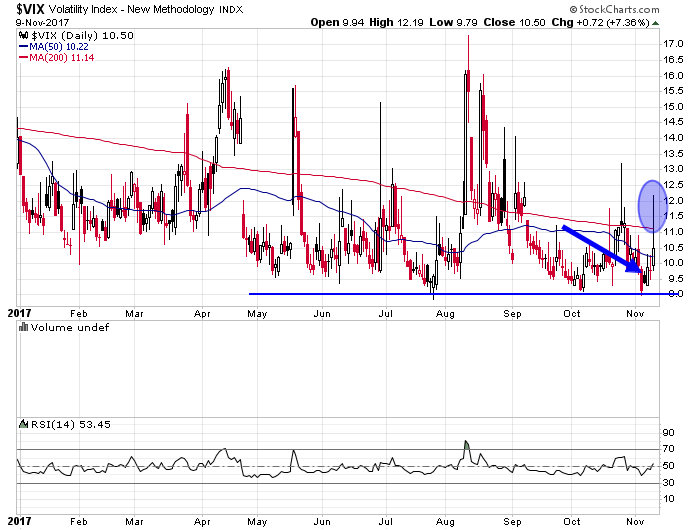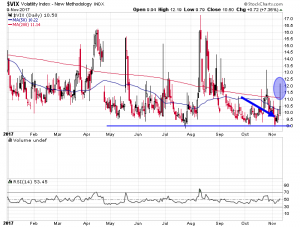 The big move in the VIX is obvious, but the long wick on Thursday's candle also shows that it didn't hold the increase for long, fading fast after a big jump in the morning.
The lesson: If something you buy hits your target, take the trade and pocket your profit. Don't be stupid or greedy and sit on something just because it didn't take long to do what you expected. There's no such thing as "too fast" if you hit your price objective and cash out; there is such a thing as holding on too long, because it may not hit your target again within your time range (or ever).
What's next:  If the VIX now fades back to support, there's going to be another opportunity to play it again.
#-#-#
Jason Bond runs JasonBondTraining.com and is a swing trader of small-cap stocks.
Related Articles: