We've all experienced it: watching a stock go higher, higher, higher, and when we finally decide to jump in— BOOM, it tanks.
We were too late to the party.
But what if I told you there's an indicator that alerts you when a stock is on the verge of a U-turn?
Just last week, I was watching the Invesco QQQ (QQQ) exchange-traded fund (ETF), which is a way to speculate on big-cap tech stocks — including FAANG.

The signal I was stalking indicated the sector was overheating.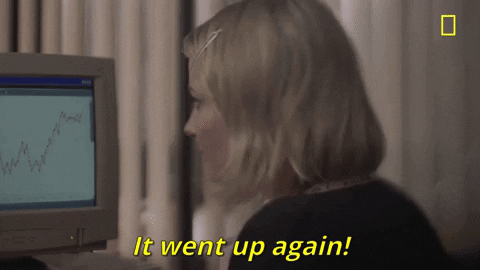 So I put on a short-term options trade— which made me $7,000 in just ONE DAY.
I'm going to teach you today how you can make money on the same setup.

First, some background on "the Qs."

The QQQ is essentially a snapshot of the larger tech sector. Per the Invesco website, it was the second-most traded ETF in the U.S. last year.

If you want to get into the nitty-gritty, it's a fund that tracks the Nasdaq-100 Index. Among its top holdings are so-called "FAANG" stocks Facebook (FB), Apple (AAPL), Amazon (AMZN), and Google parent Alphabet (GOOG).
So, like, the biggest names in Silicon Valley.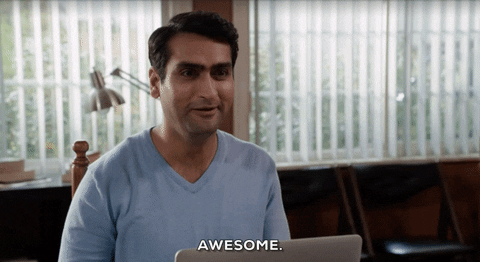 But in layman's terms, if you want to trade the large-cap tech sector as a whole, and don't want to buy or short shares of individual stocks, you can speculate on the QQQ.

The fundamentals (margin rules, transaction costs, etc.) of a stock and ETF are essentially the same, and most ETFs trade options.
Putting the RSI to good use

I've been watching the QQQ for quite some time.
The shares went on a tear in October, eventually topping 200.
Early last Wednesday, Nov. 20, I noticed that the ETF was at overbought levels.
This is typically defined by a stock or fund's 14-day Relative Strength Index (RSI).
When an RSI is above 70, it's generally considered an "overbought" indicator. When it's below 30, that typically points to an "oversold" stock or ETF.
Stocks or funds that are overbought are usually ripe for a pullback. And vice-versa for stocks or ETFs that are oversold, which are usually prone to bounces.
You can see on the chart below that QQQ's RSI was just above 71 on Nov. 20.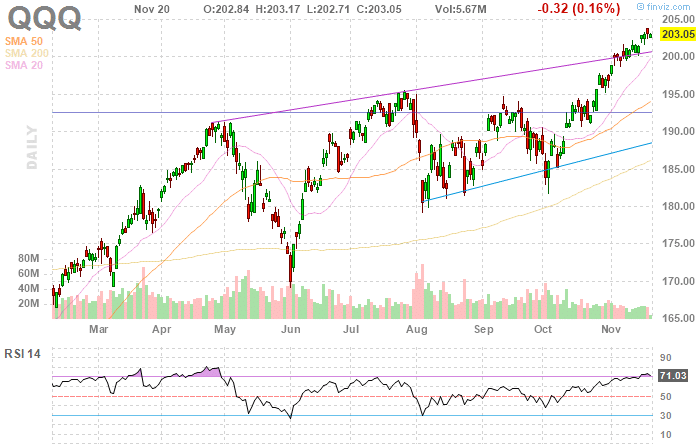 The last time the ETF's RSI surged into overbought territory was back in April. As you can see on the next chart, this signal preceded a big drop for QQQ, with the shares falling from around 190 to the 170 level in short order.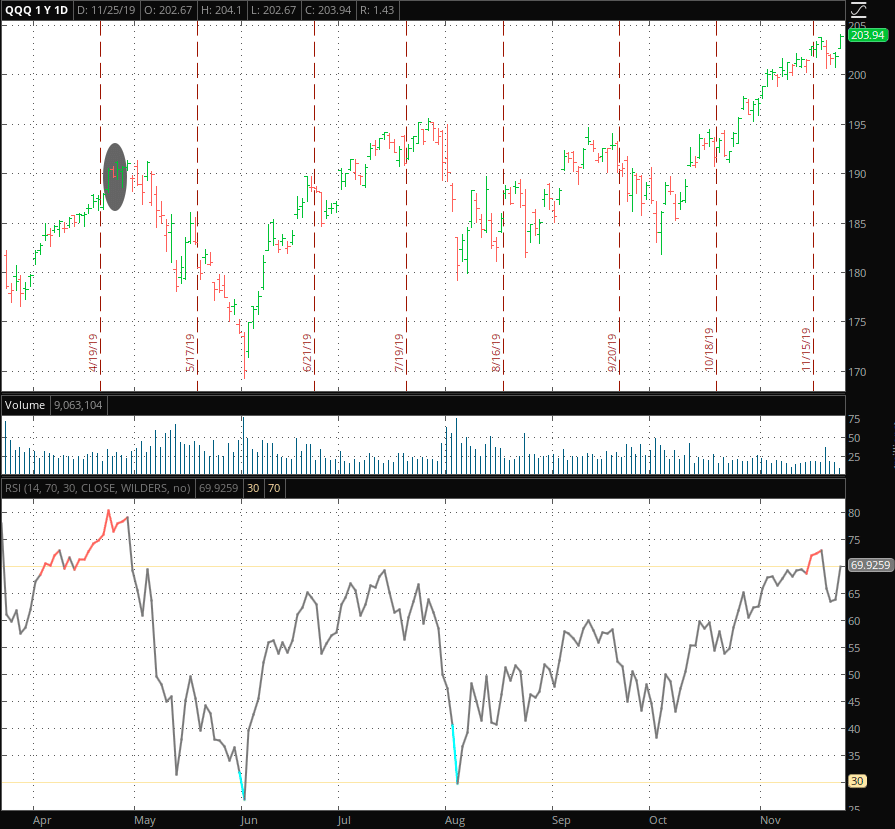 Breaking down the trade
Against this backdrop, last Wednesday morning, I alerted my Weekly Windfalls premium subscribers to the bearish short-term trade I was making on QQQ.
When QQQ shares were trading just under 203, I sold the weekly 11/22 202.50-strike call, essentially betting the ETF would move below the 202.50 level by the close on Friday, Nov. 22, when the options expired.
To reduce my risk in the event the QQQ moved higher, I also bought the weekly 11/22 205-strike call.
This leg of the trade acts as a form of "insurance" on my bearish trade, limiting my risk in case the tech fund moved against me and went above 205 by Friday.
Since the 202.50-strike calls were sold for more money than I paid to buy the 205-strike calls, my position was opened for a net credit of $1.00 — or $10,000, since I traded 100 contracts (and each option contract represents 100 shares of QQQ).
So, $1 x 100 contracts x 100 shares per contract = $10,000.
This is the most I could make on the trade.
My maximum risk was capped at $1.50 per spread — or $15,000 total — which is the difference between strikes (2.50) less the net credit of $1. And again, multiplied by 100 contracts and 100 shares per contract.
In simpler terms, I used $15,000 to try and make $10,000 by Friday's close.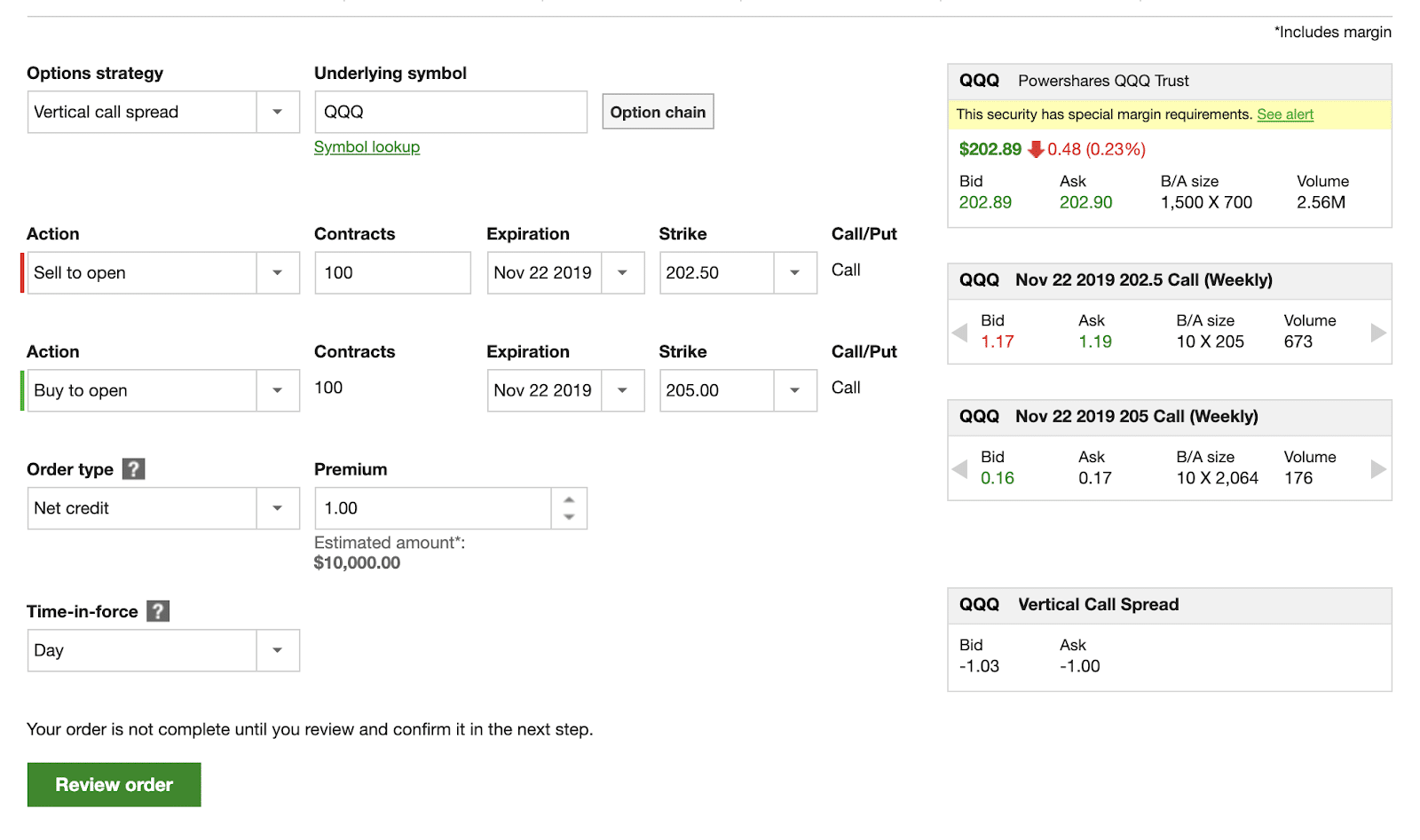 Don't worry — if you're still confused, you can ask me questions during my LIVE weekly Q&A video chats on Twitter!
How I made $7K in 24 hours

Later that day, stocks made a big move lower on depleted hopes for a U.S.-China trade deal.

As a result, the QQQ plummeted back toward the round-number 200 level, and I sent a video alert to my premium subscribers.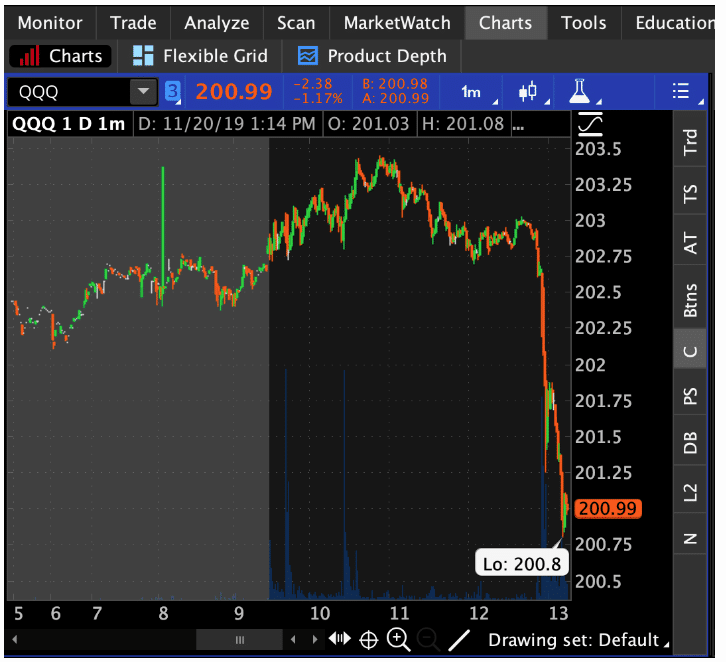 By midday the next day, on Thursday, Nov. 21, the QQQ was back trading near 201.

I decided to take profits on my vertical spread — something I like to do if I'm up 50% or more on a position.

By closing the trade, I banked a cool $7,000 in just over 24 hours! That's a healthy 70% of the $10,000 profit potential.

For most of us, that's enough to fund Christmas presents for this year and next…
So treat yoself by upgrading to my premium Weekly Windfalls service — watch me trade in real time and make your own quick & dirty profits.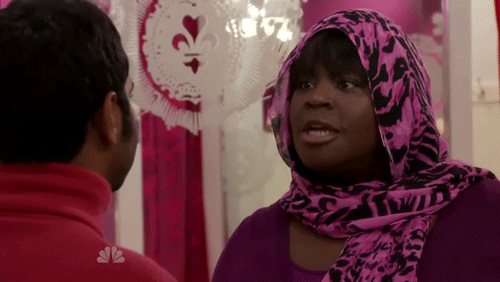 Related Articles: