As we've seen over the past couple of months, there is no certainty anywhere…
… U.S. and China trade relations, Saudi oil field attacks, weakness in the global economy, and more…
And when there is no certainty… there is no stability in the market…
Brace yourself more volatility until we have more clarity…
Is the market going to crash tomorrow or next month?  What about next year?
Listen… Don't get caught up in all-time highs… many times the big money uses this to sell out to the general public when a big correction is coming… so don't get sucked into a fake out break out right now…
I never have to worry about getting played by the big money men on Wall Street…  that's because penny stocks aren't affected by all the same worries main street stocks are…
And I am going to show you how to keep from being sucked into the games… I make money in every market without stressing and worrying about all the news…
In fact, I can turn the news off altogether and just capitalize on a few simple patterns I use to pull money from the market every day… if you want to do the same… I suggest you hear me out…
Market at Highs, Trade Penny Stocks
Listen if I were to tell you that the market is about to break all-time highs, would you want to jump in?
What if it does… but what happens next catches you off guard… a major pullback crushing everyone that jumped in on the breakout…
Still want in?  Why would you even want to try and make sense of it all when you could easily make money without the headache?
If you are anything like me… you would rather spend time with your family.
With my Boost system… I spend 10-15 minutes at the end of every day… running a scan, flipping through the charts for the special patterns that set me up for overnight money, then placing my trade.
That's all it takes… and I don't have to spend any time worrying about what is happening in politics, trade wars, global economy or anything else in the world.
Just pick the very best setups that give me stocks with the highest odds of gapping up the next day…
For example:
LIBE was one such stock that came up in my scan and I entered on Sept 17…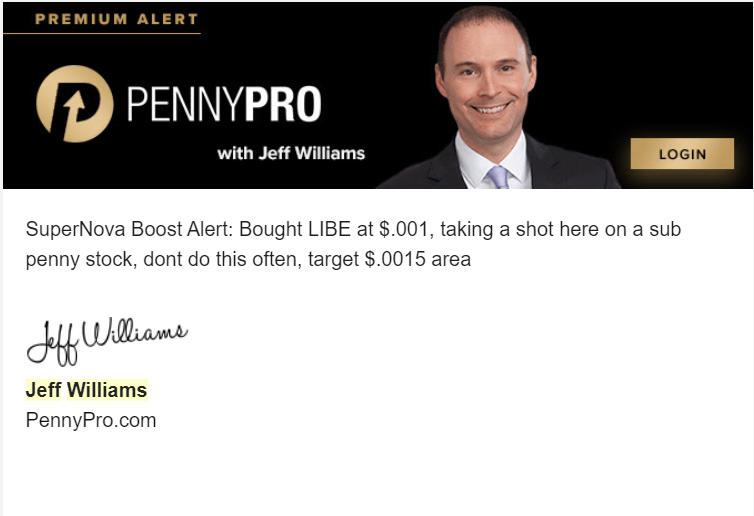 The very next day, LIBE hit my target in the first 5 minutes to bank over $900…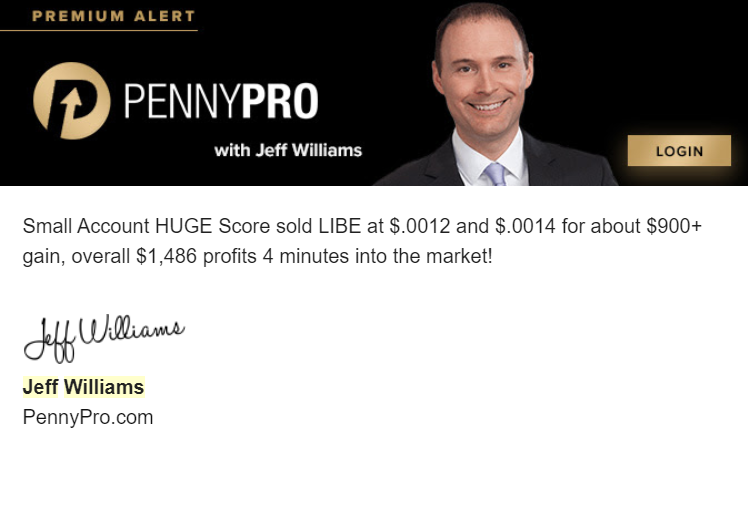 … and nowhere along the way was I worried about new headlines moving the market, one way or the other…
That's because LIBE showed up in a scan that lets me narrow down stocks to certain criteria for my Boost system…
And once I pulled up the chart, I was able to check off the conditions needed to turn on a green light to trade…
Here, on the daily chart for LIBE, you will see the price spiked up on big volume… and it's trading above resistance showing at the white line.
I bought it, at the green line…  and sold the next morning, at red line…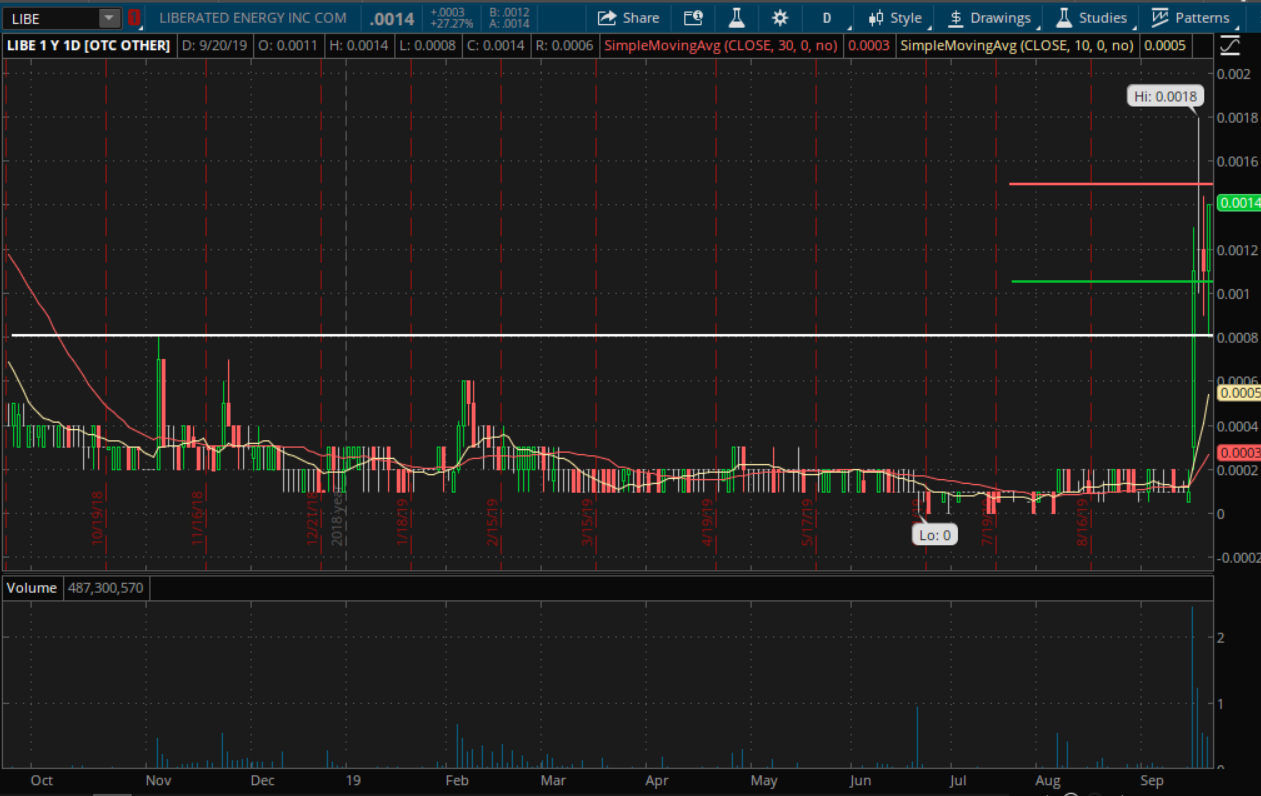 Below is a 15 minute chart so you can see it closer… and see how little time this trade took away from my life…
The oval on the chart is showing the last hour of the day…
For my Boost system… I only need 10-15 towards the end of the day… so I don't have to do anything for this trade until the last 30 minutes really…
As mentioned earlier, the white line is resistance…
LIBE is staying above the resistance line. It comes down and touches it, and then moves back up… 
So after I run my scan and sort the charts, LIBE stands out with high odds of gapping up the next day…
It is trading up on the day, above resistance, close to the high of the day, and volume is higher than normal…
So I place the trade as do many of my members… 
The green arrow shows the first 15 minute bar of the next day… so you can see LIBE gapped up and we got out with a nice overnight gain…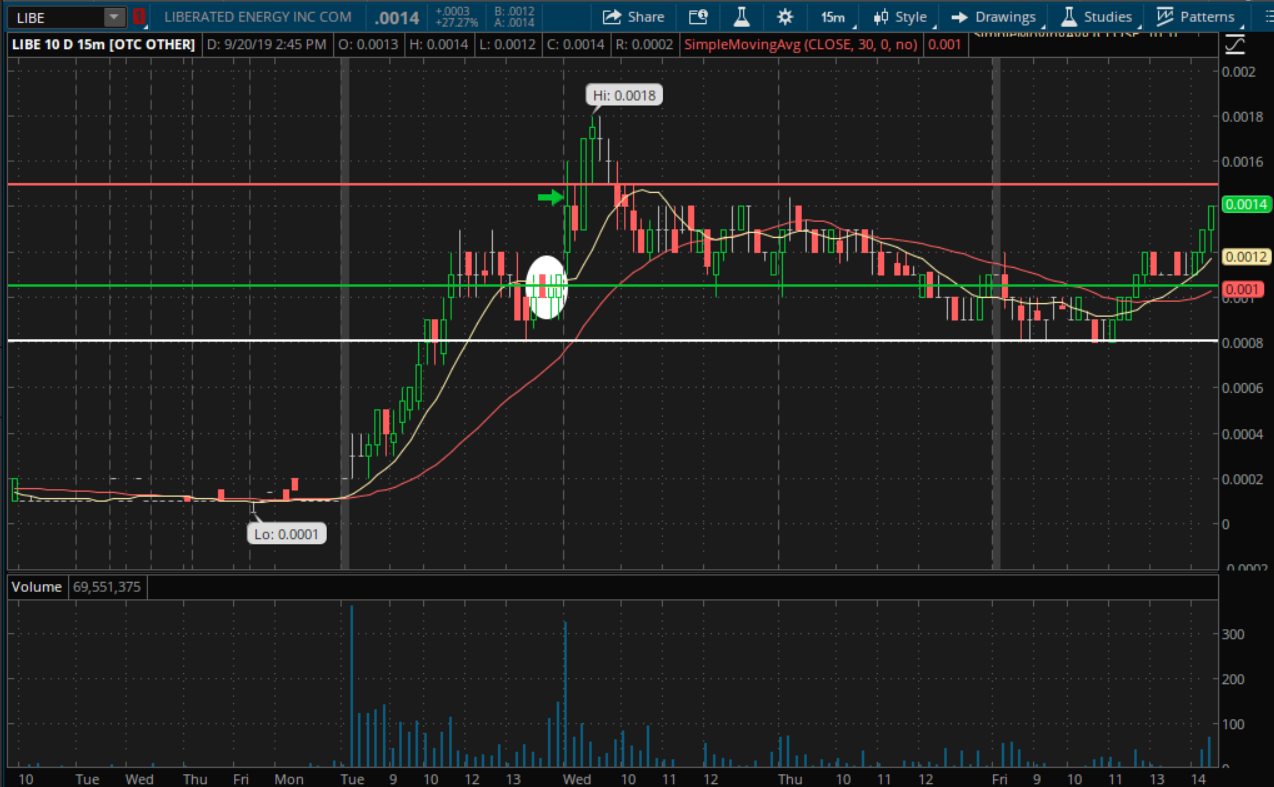 Do you think LIBE was worried about tomorrow's headline?
I know I wasn't and neither were my members…
Sep 18, 9:35 AM david y. : Out of LIBE Plus $1,104.00
Sep 18, 9:36 AM jon b. : took $600 on LIBE
Sep 18, 9:36 AM tim k. : Yea! Sold LIBE at .0016 for $1,357.75 profit first thing!!!!
Sep 18, 9:37 AM trent : out of LIBE at .0015.. + $1,190!!!! You the man Jeff!
Sep 18, 9:49 AM  Gregory B.: Out LIBE at .0014 from .001   + $1,200
I don't have to read all the headlines, or even worse try to make sense of them…
All it takes to make money like this is 10-15 minutes at the end of each day… along with a simple scan, a few chart patterns, and my system that puts it all together…
Join our community:
Related Articles: