Why do some traders always make money in the stock market?
After all, aren't we all staring at the same charts and reading the same news?
Well… 
… not everyone. 
Do you really believe that we're on an equal playing field… with hedge funds, banks, corporate insiders, and proprietary trading firms?
Me neither. 
But instead of complaining about it or screaming out "conspiracy theory," I've decided to profit alongside them by using my Dollar Ace strategy. 
You see, I use a proprietary options scanner that allows me to detect the footprints of some Wall Street's sharpest minds. 
On any given day, millions of options contracts will trade in the public market…my Dollar Ace options scanner lasers in on certain order types known as — unusual options activity. 
The same reason why we love to trade options… is the same reason financial institutions love to trade them too:   
Unlimited upside potential

Defined risk

Incredible leverage
And boy do they love to slap on some size on these trades.
For example, I detected some unusual options activity in Medtronic (MDT) last week.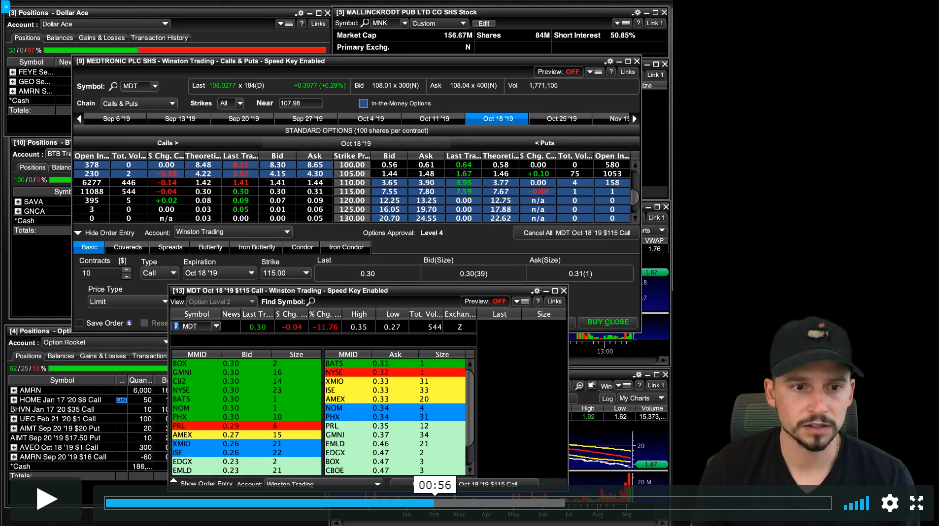 What was unusual about it?
Well, on a typical day you'll see about 11,000 calls trade in MDT. 
However, on Wednesday, one trader came in and bought 5,000 contracts of the October $115 calls. And that was just one single order… there were plenty of others that my Dollar Ace scanner detected too. 
But I waited till Friday to get in on these options… and by then, the open interest on the $115 calls ballooned to 11,000… which is huge.
I decided to hop in the Oct. 18, 2019 $115 calls for $0.32… I bought 100 contracts… and it cost me $3200 (commissions not included).
Talk about leverage!
For 3200 bucks I'm able to leverage upwards of 10,000 shares of MDT. If I were to buy 10,000 shares at its current price it would cost me over one million dollars!
Here's what else was so appealing about the MDT trade
The options that I bought were out-of-the-money. And are considered longshot bets in the eyes of most mathematicians. 
But you know what?
Someone with real money was gobbling the $115 calls right up… and I'm pretty sure the reason they were buying them had nothing to do with math. 
Now, I'm not implying there was foul play here. But I'm not naive either. No one is laying down that much down on a lotto ticket unless they've done due diligence. 
And you know what?
It didn't take long for those options to explode… 
On Monday morning it was payday…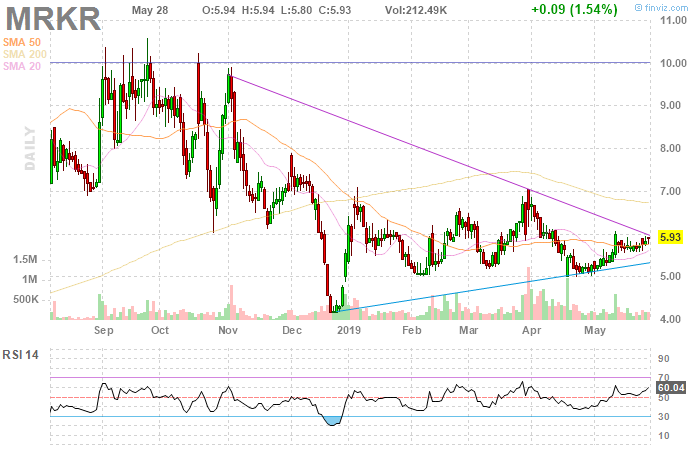 With profits so juicy… coming in so fast… I had to take them. 
But this story isn't over. 
Because, on Monday, the action in MDT calls was heavy. 
In fact, those $115 calls that I closed out for a profit… 
Well… they traded 22,000 times yesterday.
And you know what else?
MDT releases earnings data in November… so whoever is buying up these OCT calls isn't doing it as an earnings play. 
Is there another catalyst in the works… one that we don't know about?
It's very possible. 
One thing I'll be watching is the open interest. And see how much that changes over the coming days. In addition, I'm going to keep an eye on the price of the options… and see if I can get in some at a discount. 
These are low delta options and have a ton of time decay in them. In other words, if you're patient, you'll get an opportunity to buy these options at a much lower price, that is, if shares of the stock dip a little. 
The great thing about trading off unusual options activity is that you don't have to come up with your own trade ideas. You are simply following in the footsteps of what we believe to be informed traders. 
And do you know what else is cool?
There are a handful of opportunities each and every day… 
And they are super easy to execute too…
While Dollar Ace is still relatively new… the feedback thus far has been mind-blowing.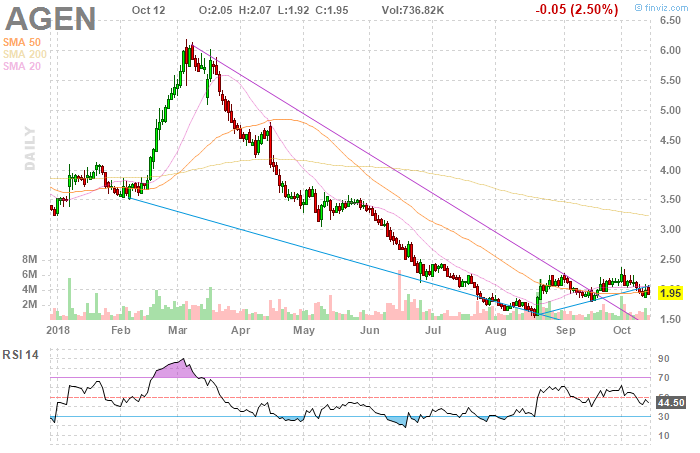 If you're not a Dollar Ace subscriber and would like to become one, then click the button below.

Join our community:
Related Articles: