The IPO market has been on fire in 2019…  
…and with so many unicorns primed to hit the market… names like: WeWork, Peloton, Airbnb, Saudi Aramco, Casper, Robinhood, and Postmates…
You can expect plenty of fireworks… and opportunities to make a whole lot of money. 
And the beauty of these IPO stocks (and recent IPOs) is that they trade in predictable patterns… that is… if you know how to spot it.  
You see, every single IPO follows the same life cycle — there are three unique stages— and all three of them offer tremendous opportunity for you to cash in on the most talked-about stocks.
The weird thing is… not everyone knows about three stages and how to bank off them… 
Heck, most traders are only aware of one or two ways to trade IPOs… 
Trade Example: 
One of the most highly-anticipated IPOs, Lyft Inc. (LYFT), IPOed back in April… but if you look at the chart in LYFT, it doesn't look so pretty.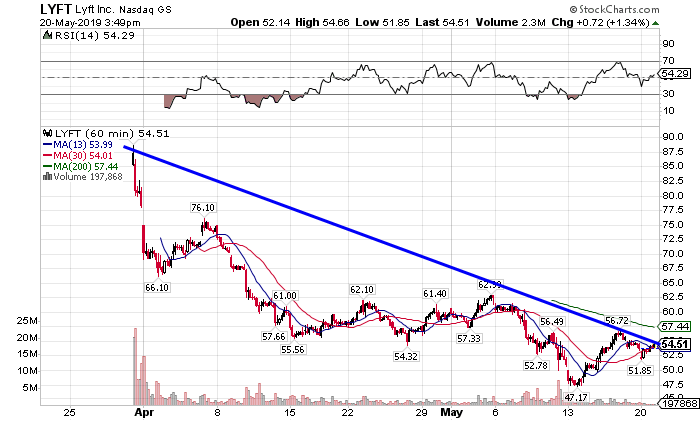 Jeff Bishop recognized a clear pattern on the chart…  
Turning to the options market, Jeff was able to take advantage of a predictable cycle, that LYFT's and other IPO stocks go through… and was able to rake in nearly $17K in trading profits — in just a short period.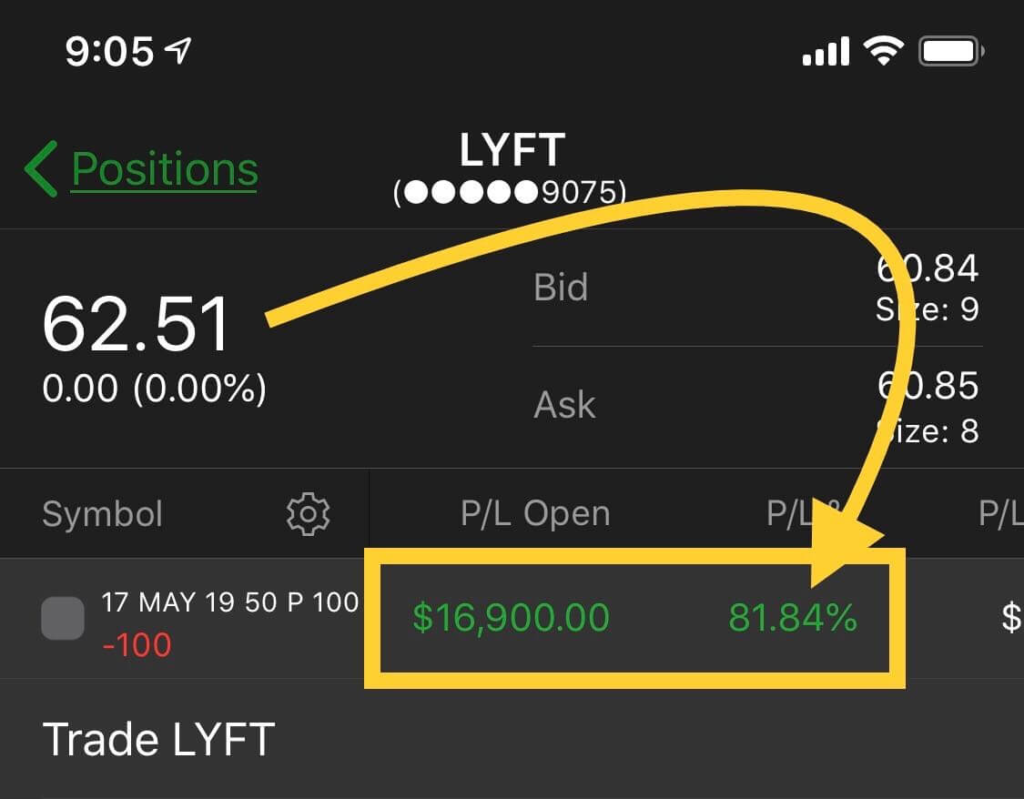 Heck, Jason Bond has also banked off of recent IPOs… taking advantage of the same predictable phenomenon.  You've probably heard of the stock before — Beyond Meat Inc. (BYND).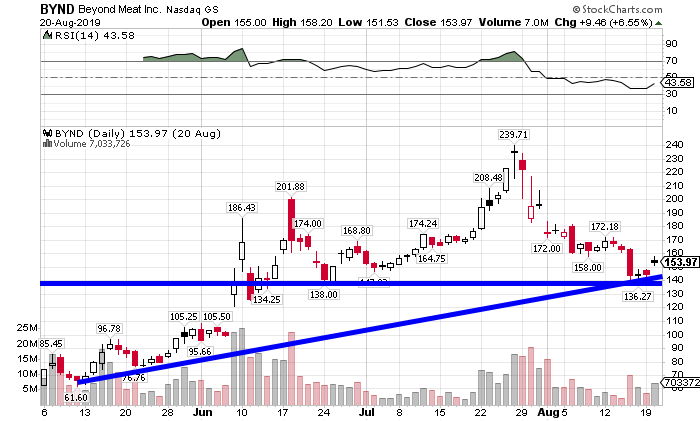 If you look at the daily chart in BYND, it was on an absolute tear… and when Jason saw the stock in this phase — he realized he could pull in a massive winner, fast…
… and that's exactly what he did. 
Instead of trying to wrestle trading the volatile stock, he placed a strategic options bet. 
And just a few days later, Jason pulled in nearly $11K in BYND.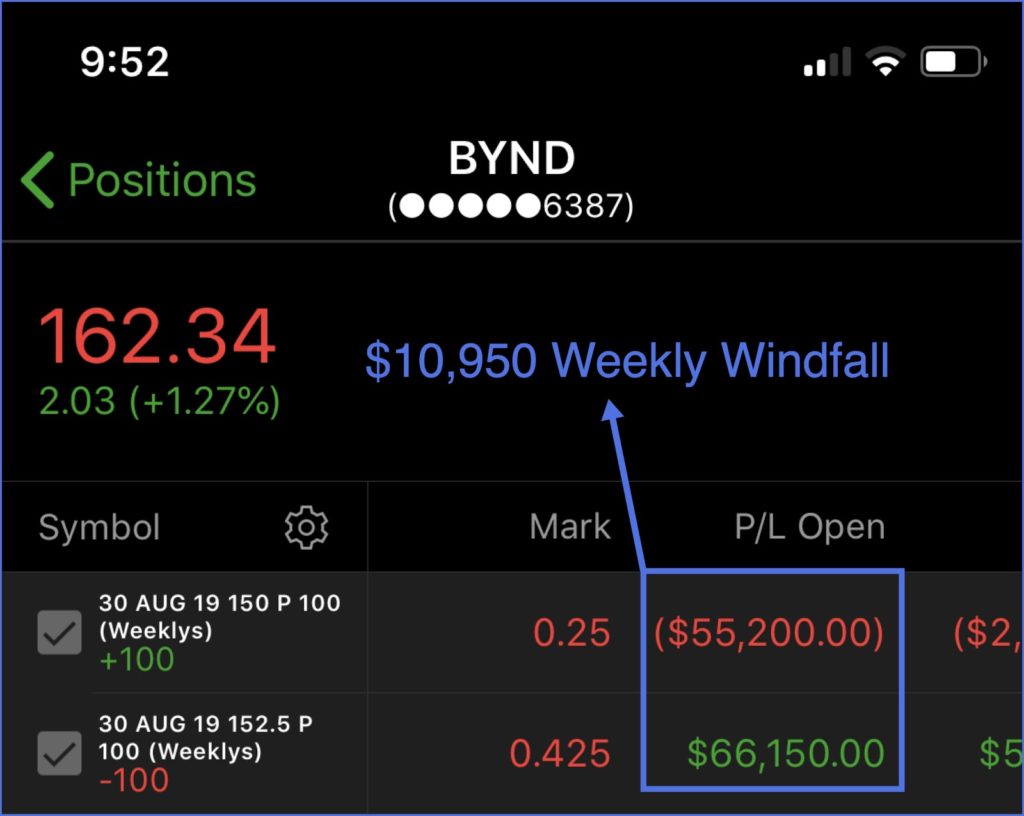 The thing is, this is just one of the phases you can make money on during the life of an IPO…
… and you know what?
There are two other phases that you can exploit as a trader, that is if you know where to find the opportunity… most traders don't even know they exist…  but that all changes this Thursday, Sept. 12 at 8:30 PM EST.
You see, the two other phases in an IPO's life cycle are actually the most lucrative… just think if you could've spotted BYND (up nearly 245% from where it opened on its IPO day) or Zoom Video Communications (ZM) (up 137% from its IPO price) BEFORE they made their massive runs… 
IPO Payday can help you find massive breakout in IPOs.
This Thursday, Jason Bond, Jeff Bishop, and Ben Sturgill will sit down and unfold to you EXACTLY how to take advantage of the most lucrative trading opportunities IPO stocks.
Here's the rundown:
They'll be going over why you should trade IPOs over regular stocks.

Ben's simple system that compresses hours of research on IPOs to a simple to follow: green, yellow, or red light trading pattern.

You'll learn why IPOs make explosive moves — no matter what the market is doing. Say goodbye to all the market-moving headlines leaving you in a daze.

Jeff, Jason, and Ben will demonstrate how IPO Payday works and why it's so darn effective.
With so many upcoming IPOs set to make their way to the public… the timing for the IPO Payday System couldn't be better. 
However, given the sensitive nature of the material that will be covered, this is an invite-only event. And unfortunately, we may have to close off attendance if reach seating capacity.
If you don't sign up now, you might miss out on an opportunity of a lifetime… don't put this off any minute longer and sign up now.
Join our community:
Bull or Bear Market….It Doesn't Matter
Kyle Dennis' new, 5 min strategy is poised to double account sizes weekly! "I got out of GE trade at 379% $0.16-$0.77, thanks Kyle!" Said client Lance P. Check out the free training that started it all. (View Free Training)
SuperNova Service Leading Clients to 5-Figure Profits Consistently
"BOOM!!! Booked another $13,985 in profits on my long position $VMNGF. Great report came out premarket. Thanks Jeff at SuperNova for teaching me to make $$$ in the market." Said Todd V. Jeff Williams is helping transform small accounts daily. Don't miss his free walkthrough. (Watch Now)
Jeff Bishop, RagingBull.com Co-Founder, "Trading My Strategy Takes A Few Minutes a Day!" 
"Jeff, I have to say I was a little gun shy, but I bought the lifetime service (to Bullseye Trades) Friday night. First trade with your service…in LULU, 205 Calls at $4.70. (I) was going to be away from all internet connections for the next 3 days. It hit my sell price at $6.25 ;)" said James W.    (Read More)
Be a Better
Stock Trader, Starting Today
Get the expert insights, tips and strategies you need to optimize your trading skills and profiles
START NOW