"Buy low, sell high" is the mantra of long-term investing.
While it sounds simple, that practice is ridiculously hard to accept.
I've said it before.
I'll say it again…
Ugly, beaten, brutal markets are the true road to wealth.
You want to buy when the panic has set in.
Buy on the sound of cannons…
And sell on the sound of trumpets.
Shelby Davis – one of the world's most underappreciated investors – once said: "You make most of your money in a bear market, you just don't realize it at the time."
If you're looking for a way to capitalize on downturns in the market, I've got two for you.
Let's dig in.
In my Family Portfolio, I've changed up my strategy a little bit more to be MORE ACTIVE in the markets. It can be tricky if you're worried about volatility.
In the last two weeks, we had the worst down-week since March followed by the best weekly return since April.
I know, it's not for the faint of heart.
But if you tap into two long-term strategies, you can find excess return and beat the market.
That's what these two strategies are designed to do to help investors thrive.
One involves the targeted purchase of stocks.
The second, uses options as a way to pick entry points and boost income.
And both are at the center of my investment strategy moving forward.
Let's take a look.
Long-Term Strategy No. 1
I like the opportunity to own the stocks I like for the price I pick.
But first, you need to put together a list of stocks that YOU want to own.
Then find a price that would make you absolutely ecstatic if you could purchase it at this level.
You would put in a "Lowball Limit Order."
This is the true method to "Buy Low."
A lowball order is a price that you can enter at any time, and wait for the stock to fall.
You can cancel it at any time.
Take Nvidia (NVDA) for example.
This has been one of the best tech stocks of the last three years.
But it has also been vulnerable to selloffs.
If you want to own this for the long-term, you don't need to buy it today at market price.
See the chart below. The stock pulled back from $570 and slumped to under $500 right before the election.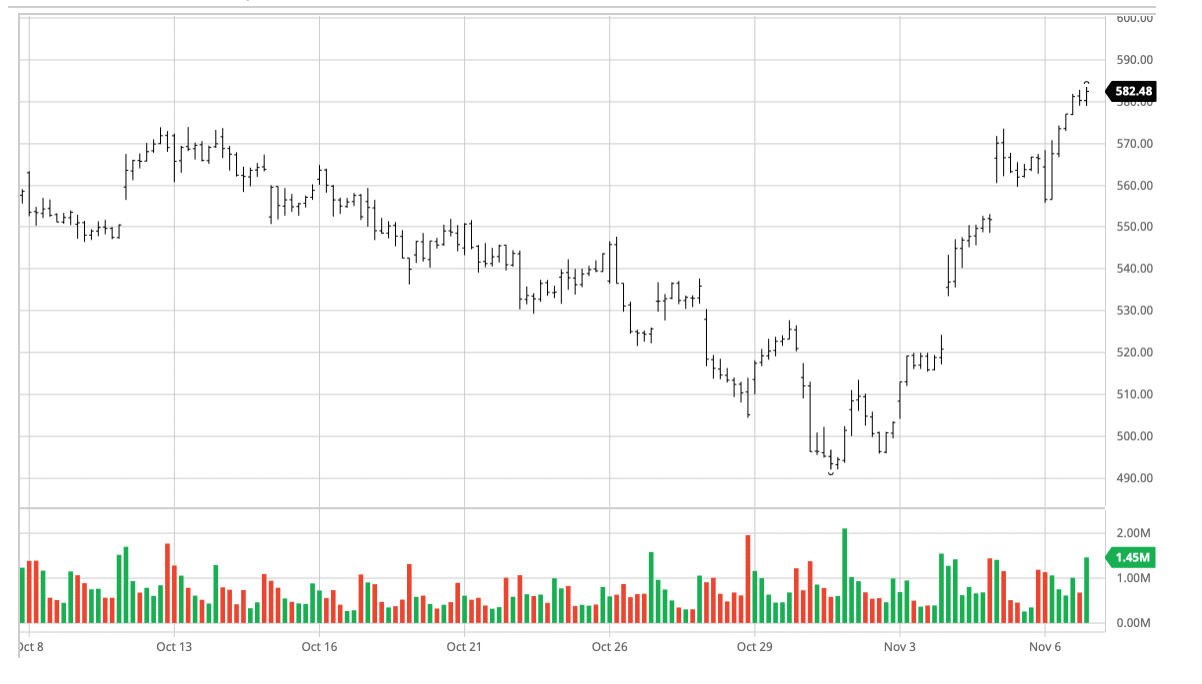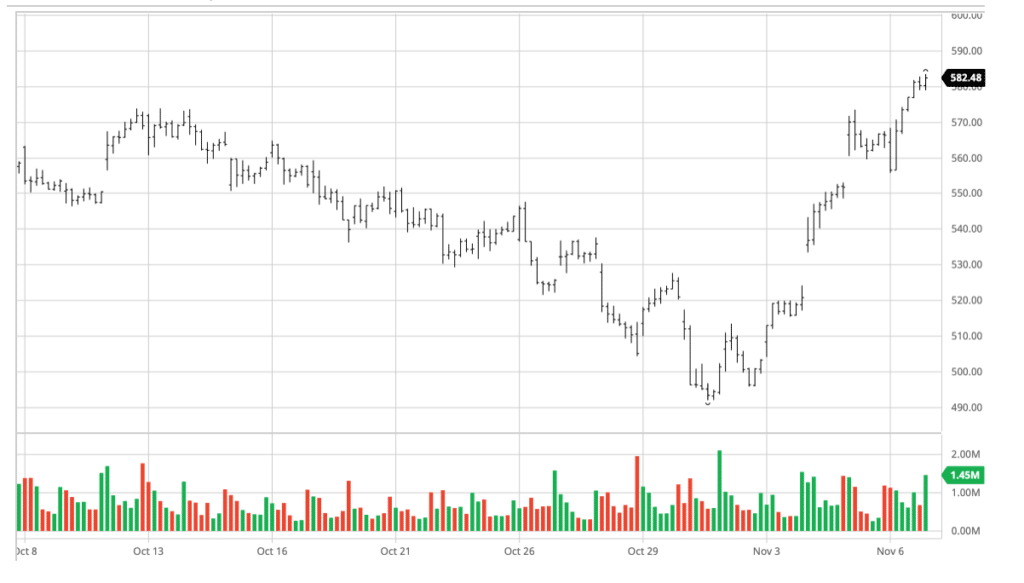 A $500 limit order in October would have given you an opportunity to pick your entry price. Given the downtrend, that price was certainly possible.
Only put in lowball orders for an amount that meets your cash on hand or available margin.
Putting in dozens of orders at once will almost certainly lead to a day in the future when all of them hit at once in a market tsunami.
Limit the order to the number of shares you are comfortable buying. It might even be one or two in the case of a high-priced stock.
Once you have the orders in, the hardest part of making this strategy work is to fight the temptation to pull the orders when prices start falling.
Long-Term Strategy No. 2
The other strategy is to sell a cash-secured put on a stock you want to own.
[For a breakdown on how they work, check out my recap here.]
This strategy works best when prices are drifting lower and volatility is rising.
You want to sell puts on a stock you really want to own.
And since you're generating income, you can take a chance and "Sell Lower" than what you might on a Lowball order.
If the stock is put to you, you keep the premium and own the stock at your chosen entry point.
If the stock does not close below the strike price, you keep the premium and can sell puts again.
I like to use this strategy when the market or the stocks you want to buy are getting close to 20% below the 200-day moving average.
And follow the rules when it comes to selling lower.
Rule 1:

Only sell the number of puts that represent the number of shares you want to own. For every 100 shares of a stock you want to buy, sell one put. No more, no less.

Rule 2: Put up all of the cash needed to pay for the shares.
Rule 3:

Remember that each contract is for 100 shares. You can't do odd lots when you sell puts.

Rule 4:

Don't bite off more than you can chew. Before you get seduced by selling those expensive puts on high flyers, keep in mind that selling a single put on Amazon (AMZN) could commit you to spend over $300,000.

Rule 5:

Avoid margin and add up all the cash, so you know how much exposure you are taking on with each trade.
Wrapping It Up
These two strategies are incredibly powerful. They are two strategies that I use to ensure that I get to own the stocks I want at the price I'm comfortable with each month.
If you're interested in learning more, be sure to check out my Portfolio Accelerator.
I'll be back tomorrow with another way to identify winning and losing stocks.