Have you ever wondered what happens when you combine a cult-obsessed, sunny California girl, and a niche millennial clothing brand whose co-founders thave no fashion experience but instead are data science nerds?
You get Revolve (RVLV), a company that just IPO'ed this past June — thanks to two e-commerce pioneers, Michael Mente and Mike Karanikolas.
In a time when nothing moves quite as fast as fashion — young women are changing their style preferences nearly as quick as the clothing gets produced — this is no small feat.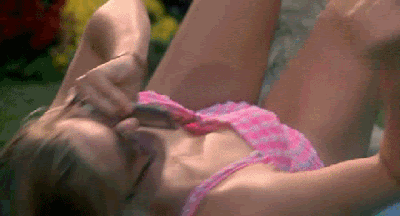 I mean, the fashion world is risky biz — and some once hot and shining brands are coming out in the news having recently been wrecked.
Take the Nasty Gal bankruptcy. It seemed like the fashion world's biggest success story, going from $0 eBay store to $100 million in sales in just six years with Sophia Amoruso (hailed as one of Forbes richest self-made women) standing at the helm — all until it wasn't.
So today I want to take some time to share what we can expect from RVLV. I'm eyeing a short squeeze in stock, which could indicate a potential explosive breakout opportunity.
The IPO price was $18, and it broke below that. Now it's getting back above,
so the break below could be thought of as the market shaking out the weak hands.
Let's talk short-squeeze.
Before I walk you through a potential trade in RVLV, here's what you need to know about these mouth-watering setups.
A short squeeze is a situation where the price of a stock takes off. We're talking green candlesticks that go up and up… and up!
It can occur when a stock that has been heavily shorted for quite some time suddenly catches a break and tons of short-sellers are forced to close their positions.
So not only was the initial upward move significant — such as a break above a key technical … say because of some bullish piece of news — the closing out of short positions adds even more upward momentum.
What we get is something to the effect of a real-life commentary from Apollo 11…
"Thirty seconds and counting. Astronauts report it feels good. T-25 seconds. Twenty seconds and counting. T-15 seconds, guidance is internal. 12, 11, 10, 9 … ignition sequence start … 6, 5, 4, 3, 2, 1, 0 … All engines running. Liftoff! We have liftoff … 32 minutes past the hour, liftoff on Apollo 11. Tower clear."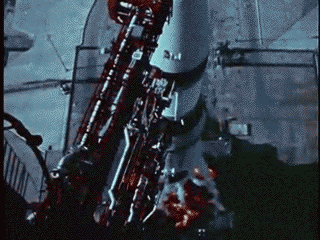 You can say that again.
How We Could Ride RVLV to the Moon
I recently sent out an IPO short squeeze play in Luckin Coffee (LK). And boy did that turn out to be a big winner… it burst through the stratosphere.
I'm seeing a similar setup in Revolve (RVLV) right now. The whole idea behind my IPO short squeeze plays is looking at the short interest (number of shares short in relation to the float), as well as the chart pattern.
When you look to the share structure in RVLV, it's screaming "short squeeze candidate".

Source: Finviz
Currently, RVLV has just 63.95M shares outstanding, with 13.53M shares floating. The one figure to focus on is the shares floating when it comes to short squeezes. What the shares floating tells us is the supply.
You see, the shares floating tells us the number of shares available to trade. The lower the number… the better.
Why?
Well, if demand kicks in… and the supply remains the same. Take a wild guess at what happens…
The stock EXPLODES.
The next figure to take into account is the short float (sometimes referred to as short interest). What the short float tells us is the number of shares that are short in relation to the shares floating.
The higher the short float… the better.
RVLV has a short interest of 62.44%, and that tells us the stock is prime for a short squeeze. Basically, if the stock breaks above a key level or releases a positive catalyst… the shorts will scramble to cover their shares.
In turn, this would flood the market with demand… and remember, the supply doesn't change a whole lot. So once the shorts start covering, I wouldn't be surprised if RVLV has a 10%+ move, real quick.
Right now, I'm keeping an eye on the current resistance level in RVLV, just below $20.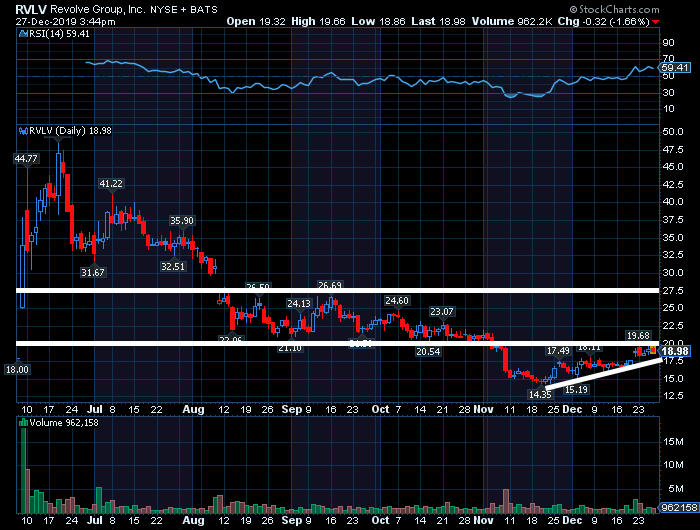 The stock is forming an ascending triangle pattern (typically a bullish setup), and if it breaks above $20… it has room all the way to its next resistance level, right around $26.
Wrapping Things Up
I'm not about to go long in a fashion company for any fundamental reasons.
If you ask for my opinion about the most trending piece of women's appeal, you can be pretty sure I can't supply that answer to you.
But I can tell you this… the technicals in RVLV right now are too good to ignore and it has secured a seat on my watchlist for the time being.
I don't have a position in RVLV right now, but if I do decide to trade it… I'll be looking to purchase call options, and I'll be sure to let my clients know if I make any moves.