Using support and resistance levels in trading is one of the more common tools in technical analysis – as it should be…
It's a simple concept, and has more value than most other complicated tools out there.
Heck, I use them literally every day with my Supernova system… the same one that took my tiny $3K account to over $31K in fourths.
And with a little bit of guidance, you too can be a seasoned pro at trading off support and resistance lines.
Today, I am going to share how I personally use these levels in my trading to find trades like the one below in Bloom Energy (BE)…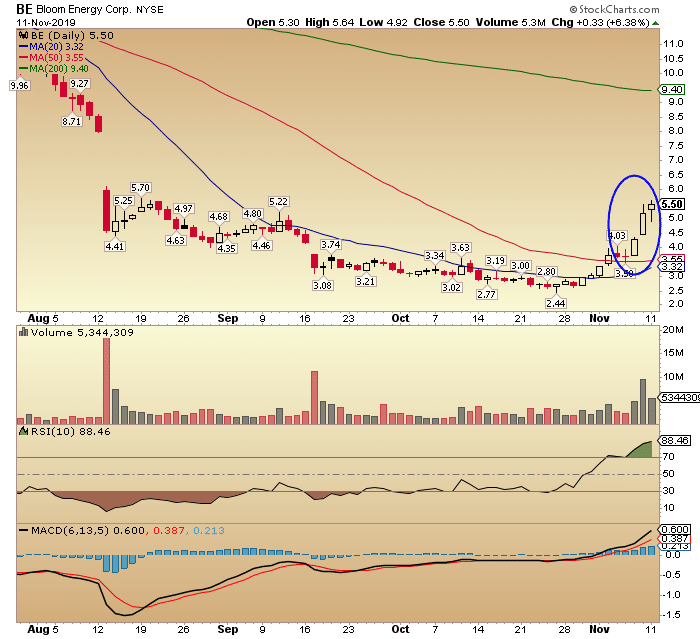 As my buddy Jason Bond says—rinse and repeat—and I'm going to show you why this setup was easy, and how we can repeat the trade's success, simply by understanding support and resistance lines better.
Support and resistance levels are such a big deal with traders because they give us a visual of the areas of supply and demand for the stock — this being where traders may look to buy or sell.
Support is a price range where demand is higher than supply, which will hold the stock price at that level.
Resistance, on the other hand, is a price range where supply is higher than demand, which creates a sort of ceiling for the stock price.
Stock prices tend to pause at these levels due to the imbalances between supply and demand.
Another key attribute of these levels is that when a stock's price breaks through, the level then becomes the opposite.
For example, when the price breaks through a resistance level, it tends to become a support level.
With the buyers winning out, there is a tendency for them to create higher demand in that area to keep the stock above where they bought it.
So that's the basic theory… Click here to learn more.
Spotting these levels is really quite easy.
Just look at the chart and you will see prices where the stock seems to get stuck multiple times.
In other words, every time it gets there, it can't quite make a move past that price level.
These are the areas of support and resistance.
Support is a price range where the stock has had a tough time breaking below and resistance an area the stock can't get above.
I labeled support and resistance areas on the chart of Bloom Energy (BE) below.
There are actually two support and resistance ranges here… and you can see on the chart how price bounces back up on the support line and down on the resistance line.
Generally you can just look at a chart and see where a price stalls or bounces…
But if it's hard to see like that, you can just draw lines across the chart like I did… simply draw a line connecting the multiple highs as resistance and lows as support.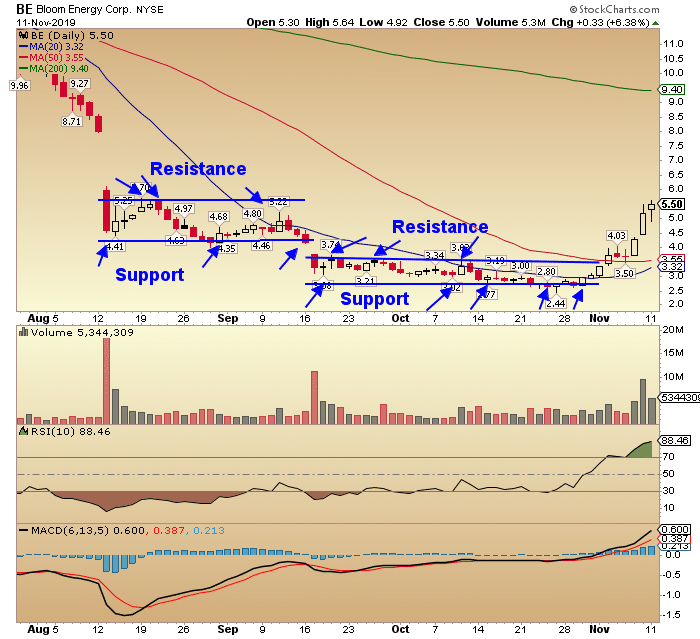 Here is how I use support and resistance in my trading.
My favorite trade setups consist of a stock that has been consolidating and makes a move to break above the resistance…
In the chart of BE, you will notice how the support and resistance levels created a range… these are consolidation areas.
And if you notice the lower range is tighter which tells me it's building up for a new move.
So I want to watch for a break above resistance because when a stock breaks a major support or resistance level, it tends to break out and continue in that direction.
I am looking to buy once it breaks above the resistance level.
Take a look at the chart for BE again.
I wanted to see the price stall out from the downtrend and create a support level.
So I was watching this stock as it formed the tight support and resistance range showing me a nice clean consolidation.
Then I waited for the stock to build up to the resistance line, only looking to take a trade after it breaks above.
In the chart below, you can see where BE breaks above resistance and at the same time, the volume was building up on the breakout… this tells me there is more interest here and more likely to get a good move.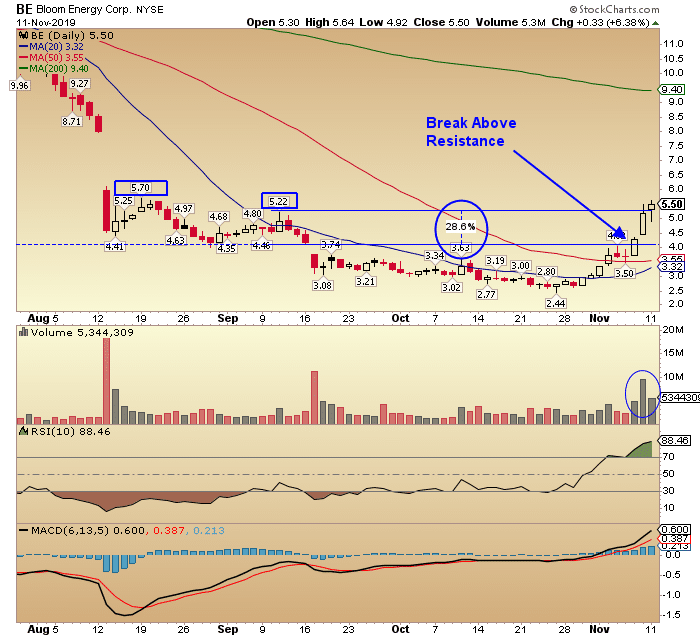 Once it broke through the resistance level… we jumped in for a move up to the previous resistance level…
As you can see there was potential for over 30% up to the previous resistance level… a great place to lock in a profit…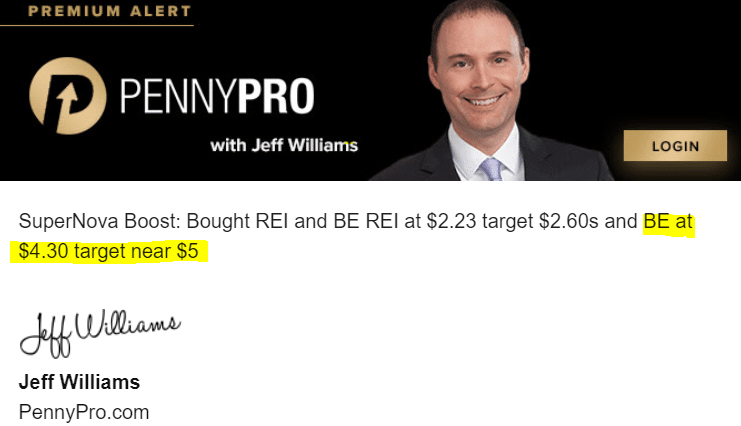 Here are some comments from just a few of my members that took this trade with me: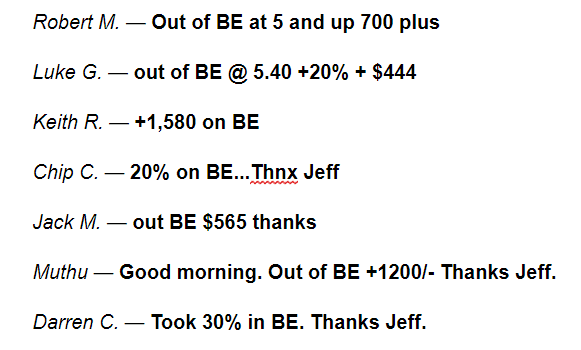 The great thing is that my system is repeatable. Heck… I take these setups every single day… And with my live chat room, I am able to share these trades with my members in real-time.
If you want to get access to trades like this on a daily basis, then don't waste any more valuable time…
Related Articles: