The thing about people who engage in illegal insider trading…
They look great in orange. 
I've got little pity for the Wall Street types who use information illegally to make themselves money at the expense of others. The practice hurts other investors. 
So, I'm not bothered when Federal officials roll out a little prison cot for these criminals for a few years. 
But I'll tell you something else. 
I LOVE "legal" insider trading.
What's that you ask?
It's a simple way to make money by paying attention to a few key people at public companies.
If company executives follow the rules, buy or sell their own stock, and disclose their position, it's a heck of a way for them – and you – to make money. 
You see, "insider trading" – the disclosed, legal way that corporate leaders trade their own company stock – is a powerful indicator of future moves in a stock.
Imagine you're watching a baseball game, and the Yankees are tied 5-5 in the bottom of the eighth. Then, Yankees manager Aaron Boone slips you a note and says that he just bet $1,000 that the Yankees are going to win this game. 
You'd probably want to make that bet because the manager likely knows something that most of the public does not…  
Maybe he knows that the opposing team's closing pitcher is hurt, or that his pinch hitter has a career .454 batting average against the rival.
Of course, betting on baseball and your own team is not allowed for baseball players or coaches (sorry Pete Rose).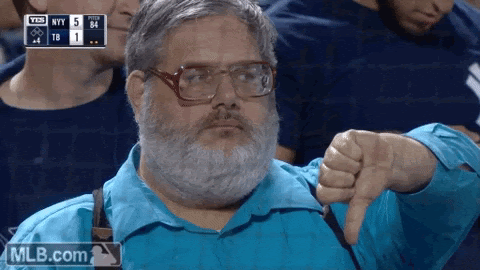 But that's not true for executives so long as they disclose their recent purchases to regulators. 
You can assume those purchases are safe, sane bets.
Officers and directors of public companies write checks to purchase their own stock all the time. Typically, they'll file a Form 4 with the SEC. 
You can track these insider moves using the SEC's EDGAR system. 
(I warn you that the SEC's website is complex, so make sure you've set some time aside and that you're using the right kind of scotch. Sites like TipRanks, OpenInsider, and Insider Tracking do provide their own version of tracking, but they usually require a fee.)
Back to the reason why officers and directors buy their own stock. 
They expect business to improve and drive the stock price higher based on what they know about the company.
Simple as that.
Go back to March when the market tanked. We saw a near-record level of insider buying by directors at companies of all sizes. 
They knew the stimulus was coming and that the Fed and Congress were ready to throw the kitchen sink at improving the economy. 
But it's not just broader economic trends that fuel buying. 
Perhaps the company will be announcing a new product. Or they are seeing daily sales numbers that are improving. 
Or customers are praising their products. 
Or the stock has plunged, and they see value in the stock that other analysts don't at the moment.
Even if you're trading and you think the stock is going lower, an insider buy of large size (more than $100,000) is typically a signal that the bottom is in for the stock.
Bullish or Bearish?
I want to be clear about something: Insider buying is always bullish…
But insider selling – when an insider sells a large amount of stock and discloses it to the SEC – is not always bearish. 
You might see that an executive sold $500,000 shares of company stock and think that he knows something. 
The insider could be selling the stock for any number of personal reasons. Maybe the insider needs to sell the stock because of a desire to run for office. 
Or maybe the insider has two kids going to Yale at $75,000 a pop. Maybe the insider has a spouse who suddenly decided that he or she wanted to buy 15 horses or had a dream that they needed to own a yoga studio. 
Maybe the insider decides to fill a pool with gold coins and dive into it.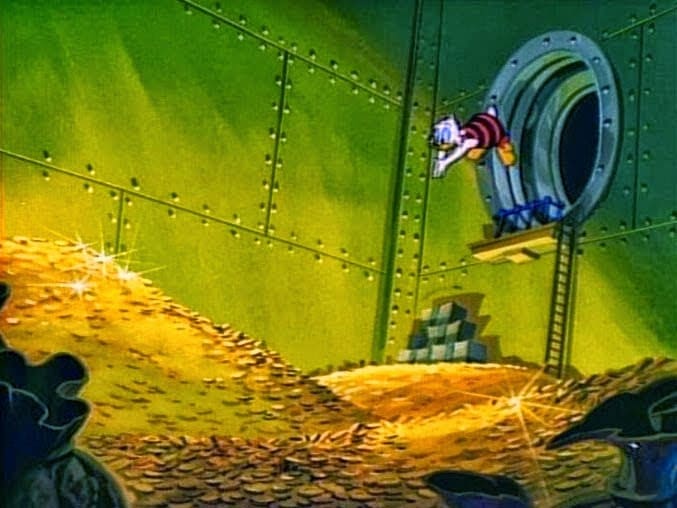 It doesn't matter. 
No matter how positive he is about the company's future, the best way to get that cash is to sell some stock in his employer. 
Times that Insider Buying REALLY Matters
Now, I'll admit that I've made some mistakes as a trader over my years. 
But everything comes down to understanding history, learning from it, and then employing those lessons in order to make some money. 
So, I look at a few examples of when insider buying is significant. 
These are the times that I have to pay attention, no matter how much bias I might feel against a company.
The first one we talked about a few months ago.
Insiders tend to buy the stock near the long-term lows and sell near the highs. Most of the time, they act like value investors and not momentum traders.
They are the ultimate long-term investors looking to buy low and sell high. 

But when they act like momentum traders and buy near highs or sell near lows, they're probably acting on unknown information. 
So, I flag those purchases, always. 
When they buy near recent highs, they know the good news is coming that will drive the stock price much higher.
But if officers and directors are selling near the lows, it is a good indication that something is not so wonderful. 
Anyone who owns a liquor store or bar near the corporate headquarters might need to increase their liquor order for the month. 
There might be a lot of unhappy executives and employees with a lot of stock in their 401K needing to take the edge off soon.
The Best Time to Buy
When I see insiders defy the conventional wisdom and make large purchases when the price of their stock is 20% or more below the 200-day moving average, I really pay attention. 
The market thinks the company's prospects are horrible and are pricing the shares at very low prices. Everyone knows a stock below the 200-day moving average is in a bear market and unlikely to perform well in the near to intermediate terms.
But I'm willing to wager that any executive or director buying in the depths of a massive price decline knows something the market is not seeing. 
Their buying is a strong indication they believe the company is worth a lot more than the market thinks at that moment in time. 
Their expectations for future profits are much different than that of traders, and most of the time, they are in the best position to judge the company's prospects. 
If they bet six figures or more on their company's prospect improving, I'm very interested in the stock.
Again, there's only one reason to make a purchase like this. 
They think the stock is heading higher. 
They know more about the business that I do, so I, at a minimum, need to investigate the source of their optimism.
Investors aware of the 200-day moving average insider rule have made an enormous amount of money this year as they would be buying heavily back in March and early April as stocks bottomed.
Insiders were buying at one of the highest levels in history at rock bottom prices.
That buying faded as markets recovered. However, anyone who followed these insiders at that 200-day moving average signal found their situation to be wildly profitable.
One Last Rule
There's one more bonus here. 
So pay close attention. Of all of the insiders in a company, there are two that really get my attention. 
Remember, the CEO and the CFO know more about the company than anybody. 
They also usually have stock options and grants that will make them money if the stock goes up without having to spend a penny.
If they are spending money to buy stock in the company, they are super bullish on the future. Ignoring that unmistakable signal would just be foolish. 
And while you would think that returns would be higher when the CEO was buying, that's not the case. 
Buying by the CFO leads to higher excess returns. 
In addition to everything else, he or she knows the CFO also knows what the numbers have to say, and that gives him or her a powerful edge over other potential buyers.
I'll walk you through a few examples of insider buying soon and show you how it makes money as a strategy. 
Until then,
Jeff
Related Articles: