As you may know, I'm Chris Graebe.
Father of five. Director of The Boardroom. And yes, a Millennial. Don't let that gray hair fool you!
If there is anything I can tell you about Millenials, it is that they demand speed and flexibility—in all aspects of their lives.
Millennials and Gen Z'ers don't have the same ideas about settling down as previous generations — geographically or professionally.
Why does this matter?
Because startups that cater to these demands gain huge attention and present massive upside potential to angels.
In fact, last Friday inside The Boardroom, we had an electric rideshare startup close their entire round in 28 minutes.
Today I'm going to talk to you about what I'm seeing in the space…
It could very well help you spot your next big opportunity…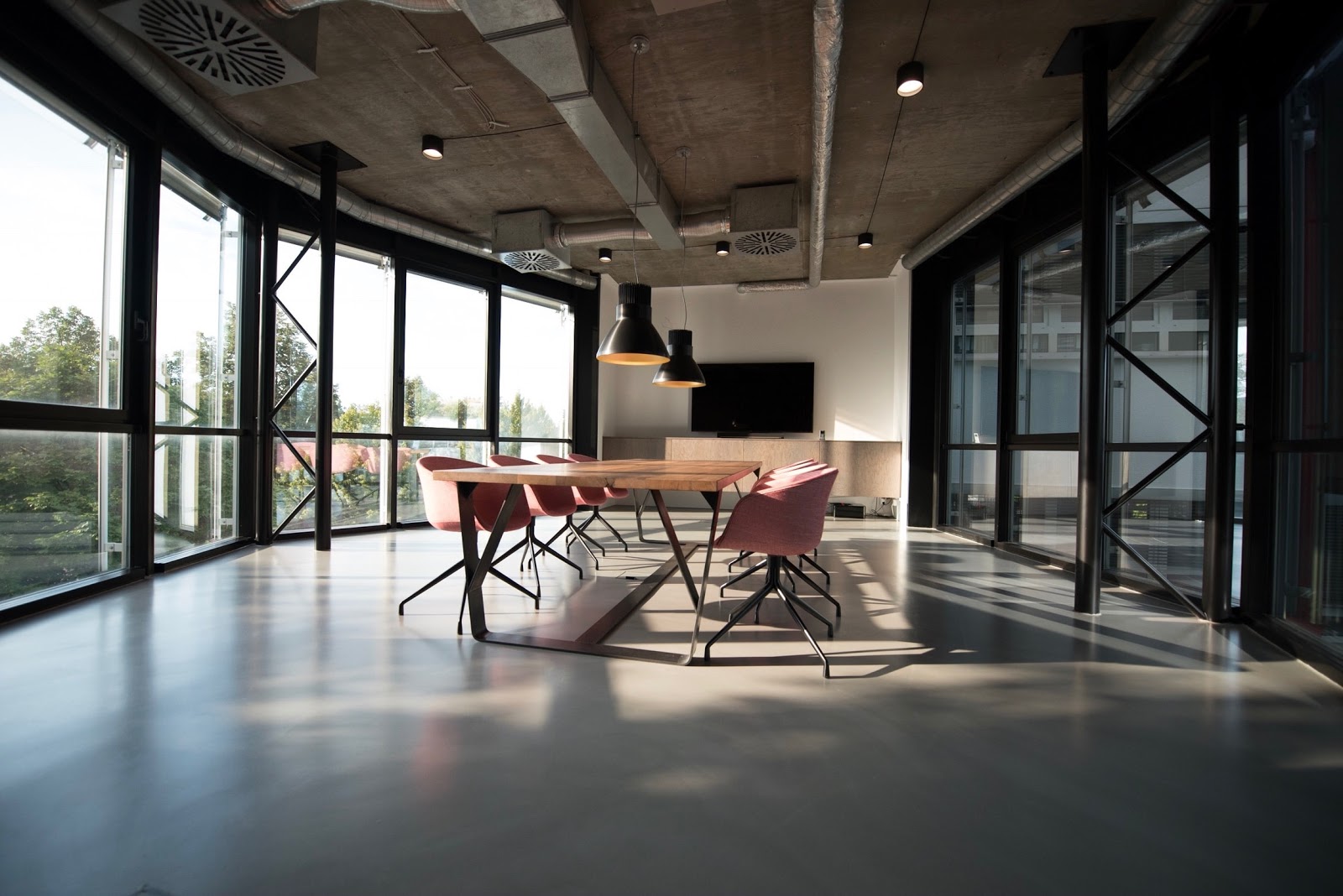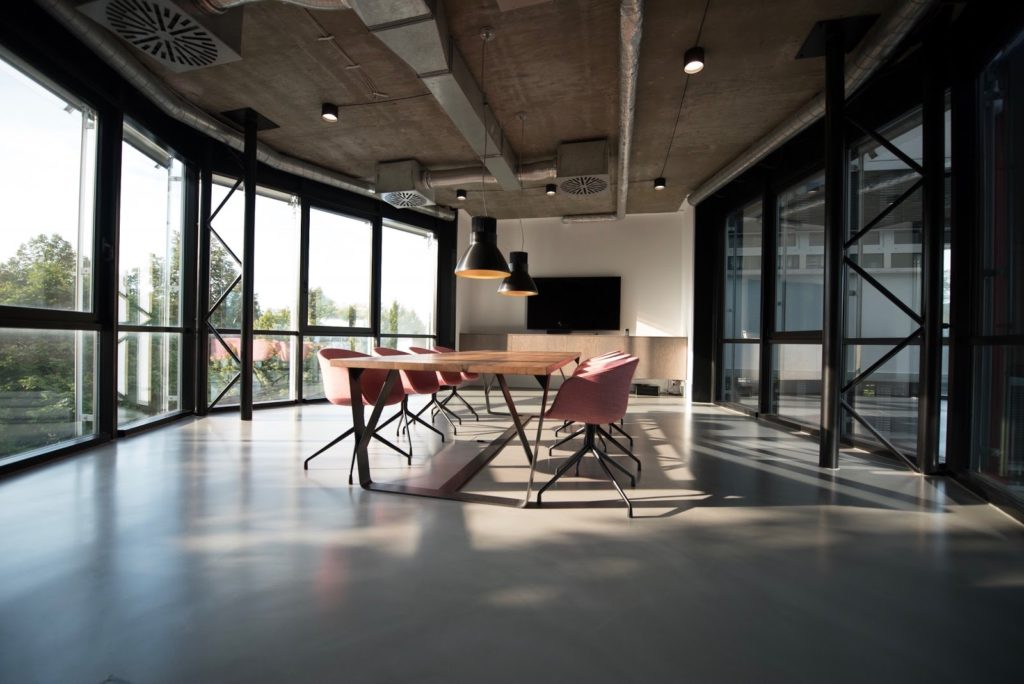 The Next Step in the Sharing Economy
In the world of angel investing, it can seem like the next big thing is always just around the corner. Often we look back a year or two and think, "If only I had known…"
You could have jumped aboard that billion-dollar startup — but the ship has sailed.
It's fun to imagine what your life would be like if you had invested in Facebook, Airbnb, or Uber in their early days. But what does it really take to capitalize on an opportunity at the right moment? How can you earn your angel investing wings?
The number one thing to do is keep your eyes on the horizon. Look for the niches and verticals that are just getting ready to blow.
We made this series, Emerging Industry, for one reason — to put new destinations on your map. We want to give our readers a big heads up on upcoming opportunities in little-known markets.
Let's jump right in and see an emerging market with huge potential: Flexible Leasing.
What is "Flexible Leasing"
Before Airbnb came around, if you were moving to a new city, you had two options — an apartment or a hotel. Before Uber — rental or taxi.
These startups capitalized on gaping holes in traditional real estate and rental markets. They succeeded because they offered consumers new choices.
Yet, many people still find themselves between a rock and a hard place in these very same markets.
If you need a place to crash for a month, a hotel isn't a viable option. If you want some homey comforts in a new city, you have no choice but to pay the premium, per-day rate of an Airbnb. Your last option would be to go through the ordeal of finding an apartment and lock yourself down with a traditional lease.
This is where flexible leasing comes in. With a flexible lease, you can rent an apartment, workspace, or even a car, on a flexible month-to-month basis. Forget about overpriced nightly rentals and excessive 3-year leases.
This new niche gives renters freedom, flexibility, and choice, in an increasingly lean and mobile economy.
In this guide, we will show you what makes flexible leasing startups tick so you can capitalize on their growth.
Make sure to keep in mind the 8 strategies to succeed as an angel investor and pay special attention to our list of what flags these companies for success down below.
How Flexible Leasing Works
Here's how it all goes down.
A flexible office space business leases an entire floor of office space in a great location. Then, their team of experts renovates the space, dividing it into modern, fully equipped office spaces.
Now, remote workers, startups, or even big businesses can rent out the amount of space they need on a flexible basis.
Time to downsize? No problem — you can adjust your plan.
Need to move? Sure thing — you can pick up and go at the end of the week. You aren't tied to a specific amount of space, price, or length of time.
Even better, your team will never need to change the ink in the printer, pay utilities, or restock the coffee. The flex-leasing company's team takes care of that. It's a total hands-off solution, perfect for mobile and lean workers and businesses.
Moving to a new city, leasing a car, or starting a business just got a whole lot easier. Like — download an app and do it in 15 minutes — kind of easy.
Is this starting to make sense? Flexible leasing eliminates all the fluff and headache usually associated with major purchases and huge life choices.
Connections to the Sharing Economy
Stage one of the flex-lease economy was the shared office.
While companies like WeWork have made shared offices a hot topic in recent years, this style of workspace has actually been around for a while.
Companies like Uber and Airbnb were born out of shared office culture. The founders and their teams worked and grew in these shared spaces. This is where they forged their billion-dollar ideas.
The sharing economy has taken over almost every aspect of our daily lives. So why has no shared workspace or other flex-lease startup come close to the incredible heights of these sharing giants?
We're in luck — it seems that the pieces are now in place for flexible leasing companies to finally take off.
Exciting new startups are now coming full-circle and learning from the Ubers and Airbnbs of the world. These businesses are creating entirely new methods of living, working, driving, and sharing.
Flexible Leasing Success Stories
In a very short time, we have seen several flex-lease startups leave investor's mouths watering.
Let's have a look at the major sectors utilizing flexible strategies and see what companies are making waves.
Flexible Office Space
From 2010 to today, the U.S. flexible office space market has grown by 800%.
You may be aware of the incredible rise — and partial fall — of WeWork.
Interestingly, it seems that the flubs of this market leader have not discouraged similar businesses. Rather, it has inspired them
They see this as a perfect opportunity to seize market share and change perceptions. Startups like Knotel, Industrious, and Spaces are making moves, securing investments, and growing rapidly.
Between 2018 and 2019, flex-office provider, Common Desk, grew by 255%. Meanwhile, Florida-based startup, Venture X, clocked in a whopping 333% growth.
These changes in leasing activity show a major shift in thinking by renters. Today, businesses, large and small, are looking for agility in their real estate portfolios. This shift is what allows flexible office startups to thrive.
These spaces have appeal to individual workers, startups, and major corporations alike. Young startups are now ripe to storm into this space with fresh ideas and eat up the demand.
Flexible Apartments
Flex-lease companies are filling in the grey area between the sharing economy and traditional leasing.
Flexible apartment company, Blueground, is changing the shape of hospitality by reducing the complexity of getting an apartment.
They target individuals who are moving to a city for as little as a month and provide them with fully furnished apartments at the click of a button. To do this, Blueground signs long-term leases with landlords and owners before redesigning, furnishing, and subletting them to you and me.
CEO Alex Chatzieleftheriou says this system offers spaces three times the size of a hotel room for 30 to 50% less money.
To date, Blueground has secured a total of $28 million in funding and is now ready to expand to 50,000 total flexible units over the next 5 years.
This market is still mostly untapped and many young startups are poised to compete for a share of the market.
Flexible Car Leasing
The most earth-shaking potential in this industry comes from the automotive world.
The flexible car leasing company, Fair, was a small startup just a short time ago. Now, they are swimming in investments.
After successful investments from angels, the company received an incredible $385 million investment from Japanese investment giant, Softbank.
So — what makes Fair so special?
By simply downloading an app, taking a picture of your driver's license, and plugging in your bank details, you can lease a car instantly.
That's right — no paperwork, deep credit check, or used car salesmen required.
First off, this is big news for frequent travelers, immigrants, and Millenials who crave quick and cheap access to short-term vehicles.
But what's really amazing is that Fair is doing what Uber tried and failed to do — unlock the full potential of ridesharing. Uber took a crack at flexible leasing and it, well, flopped.
Historically, millions of potential ridesharers have been unable to drive because they had no access to a vehicle. Poor credit scores, inability to afford a lease or car insurance, or frequent travel pushed these potential drivers out. Now, because of startups like Fair, the driving market is set to explode.
For now, this is Uber and Fair's win. But moving forward, all rideshare startups will want to partner with flexible car leasing companies. No one company can meet the global demand for flexible car leasing and ridesharing.
Startups like Turo, that focuses on leasing luxury and sports cars, are already settling into their own little chunks of the flexible car market.
What Marks This Industry for Success?
So let's be real — why should you care?
This all sounds great, but there are tons of investment opportunities today. Why should you put flexible leasing on your plate?
The truth is, the fundamentals of this industry just touch on so many key indicators of success. Don't believe me? Let's go through them.
1. They put the customer experience above all.
One of the main indicators of success for any company today is its customer experience. Startups that succeed in this space always understand that. Utilitarian transactions aren't enough — brands need to build a relationship with their customers.
This is about raising customer lifetime value and creating a brand identity.
Smart businesses know that customer acquisition is difficult. In a world of immense competition, one of the best strategies is to make sure your customer feels personally connected to the product/service. This means identifying with users and building communities.
It's these branding intangibles that decide whether the ship floats or sinks. Flex-leasing is all about connecting to consumers, building communities, and giving them choice and freedom.
2. They are capitalizing on cultural changes.
Today, people demand more speed and flexibility in every aspect of their lives.
Millennials and Gen Z'ers don't have the same ideas about settling down as previous generations — geographically or professionally.
They expect omnichannel experiences and even the most difficult transactions to happen in just a few clicks.
This, along with changes in working culture, has led to a greater demand for shared, flexible workspaces.
Remote workers, frequent travelers, and digital nomads are opting for flexible leases over per-night Airbnb premiums or long-term leases.
According to Owl Labs, as of 2019, 62% of workers do some amount of remote work, and 30% work remotely full-time. The study, State of Remote Work 2019, also shows that remote workers are 2.2 times more likely to earn six figures than on-site workers.
To top it all off, remote workers say they're happy in their job 29% more than on-site workers.
Flexible leasing is creeping right in to meet these cultural changes. When remote workers need equipped spaces to work, network, and collaborate for cheap, flexible office space will be there waiting for them.
This is a perfect solution for the new, mobile economy.
3. These are startups serving startups.
The boom of entrepreneurship today is huge. There is a massive culture surrounding startups that extends well beyond Silicon Valley.
Flexible leasing is an industry that serves the startup community — the founders and their teams alike.
Fast-growing startups rely on remote workers and collaborative, lean workspaces. They need nimble real estate options and flexible services that can grow or shrink with them.
With traditional leasing structures, startups are punished for expansion. Needing to wait out a 3-year lease when it's time to move and grow is a major setback. It's even worse for startups that need to downsize and are stuck in a contract they can no longer afford.
These scenarios can make or break a business.
Flexible leasing allows businesses to be lean. Instead of investing in a long-term workspace, they can lease just what they need this month. They'll get all the bells and whistles, without the experts needed to build it. No strings attached.
Sitting in the Sweet Spot
Right now, this niche seems ripe for the taking. It's just early enough that many startups will be able to secure extreme growth. And if you look around, you'll see it's not on everyone's radar.
The ideas that define flexible leasing seem tangible, even logical. This movement is riding the wake of the sharing economy and capitalizing on rapidly shifting ideas of how work should be, and how individuals should live their lives.
Over the next 5 or so years, I don't doubt that we will see major success stories popping up in this area. Keep your eye out, and don't miss them.
Ready to cash in on the next generation of startups? Start investing in hand-picked deals today with Angel Investing Insider!