Historically, toy stocks are cyclical. They have two critical periods, the first and fourth quarter of the fiscal year. That said, the ramp up to the Christmas season generally leads to the most profitable time for toy stocks. Of course, investors interested in toy stocks should pay attention to economic trends.
Economic data such as wage growth, consumer confidence, and unemployment rate are insightful indicators when trying to value toy stocks. A low unemployment rate and rising wages – along-side high consumer confidence tend to have a direct correlation to toy stock appreciation. U.S. retail sales are often used to gauged sentiment for the toy industry. However, that can be misleading because the U.S. retail sales number is made up of a variety of types of goods, not just toys.
Now, if you're wondering how large the toy industry is, it's approximately $28B (2018). Year-end sales data for 2018 showed a two percent decline in domestic toy sales from 2017, according to data from the NPD Group. That said, many toy companies have struggled during the digital age. Online retailers like Amazon, Wal Mart, and Target can price toys at low margins.
Toy Stocks Ripple Effect: Toys 'R' Us


Source: Toys R Us
The first Toys "R" Us opened in 1957. The company would expand and grow to become a global giant before filing for bankruptcy in 2017. It had stores in Africa, Asia, Europe, the Middle East, and the United States. At its peak, it had over 730 stores in the U.S. and more than 750 international stores spanning across 37 countries. The company held a rich history of being America's number one toy store. However, like many other brick and mortar businesses, the last decade has not been kind to them. Unable to compete with the likes of Amazon and Wal Mart, Toys 'R' Us went bankrupt. Its estimated that Toys 'R' Us accounted for 10-15 percent of all toy sales before its closing.
As market displacement has seemed to strike the industry, with companies like Target and Walmart taking market share. That said, retailers were able to recapture about 35 percent of the market share by Toys 'R' Us, according to Stephanie Wissink, Jefferies analyst.
The toy industry experienced its first holiday season without Toys 'R' Us in 2018, and as a result, saw a two percent drop in sales. That said, the industry continues to recalibrate after seeing its first sales decline in four years.
Toy Stocks- The Leaders
The toy industry is led by Mattel Inc. (NASD: MAT) and Hasbro Inc. (NASD: HAS). Although 2018 was an outlier for low toy sales, due to the Toy 'R' Us close, the Mattel Barbie was still a hot item.
That said, Mattel has several successful brands that include American Girl, Fisher Price, Hot Wheels. It also has several collaborations like Disney's Toy Story, WWE, DC Comics, Jurassic World and Mickey Mouse Club to name a few.

Source: Mattel
Technological advancements have caused the way children and adults play to change. For example, many kids prefer to play video games and other mobile applications over traditional toys. However, that didnt stop Mattel from being the number one global toy company in 2018, according to NPD. That said, the legacy of the Mattel Barbie doll and 'Hot' wheels have shown no signs of a sustainable slowdown.
Hasbro Inc. (NASD: HAS) traditionally posts its best quarterly reports during the third and fourth quarter, with consistent beats throughout the past three years. Some of its popular brands and collaborations include Monopoly, Play-Doh, Nerf, Transformers, Marvel and Star Wars.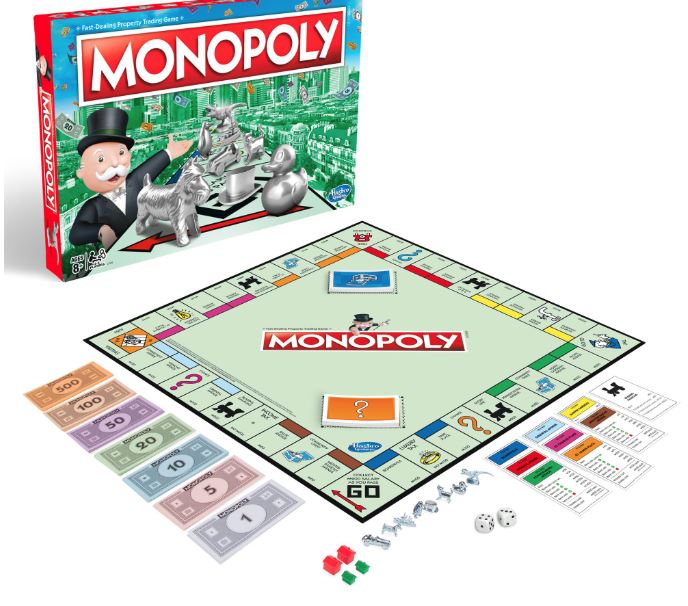 Now, other notable companies in the space include the Lego Group and Hamleys, but neither company is publicly traded. Hamleys is the oldest toy retailer in the world, while Lego is among the largest toy companies in terms of sales.
Seasonality is the name of the game when trading toy stocks
The toy industry is rather robust. After all, kids will be kids, and they'll need their toys. That said, you can profit from trading toy stocks, as long as you get the timing right. That said, the fourth quarter is typically a performance-driven quarter. Moreover, a strategy consisting of getting in before the 4th quarter has been a winner in the past. Of course, past performance is never indicative of future results. However, feel free to backtest the strategy for yourself.
We've helped ordinary people build wealth from the stock market. Let us show you how
A recent trend that investors should be aware of is millennials are beginning to replace the baby boomers as the leading shoppers. That said millennials are known for being the leading generation to shop online first than in-store. That's why companies like Mattel sell their toys on Amazon, Target, and Wal Mart.
How to trade toy stocks
Playing toy stocks at times can be difficult, given its seasonal trends. However, you can always go the ETF route.  That said, there are two Toys and Games ETFs that trade in the US markets. Both ETFs combine for $104 Million in assets under management, while averaging an expense ratio of .065%
ETFMG Video Game Tech ETF (NYSE: GAMR) consists of primarily video gaming stocks. Its notable holdings include Gluu Mobile Inc., Electronic Arts Inc., and iDream Sky Tech Holding Ltd.
The GAMR ETF centers around the video gaming industry. That said,  its performance depends on the health of the sector. Furthermore, the ETF's leading valuation is its ability to maintain holdings with long-term earnings growth.
VanEck Vectors Video Gaming & Esports ETF (NYSE: ESPO) is similar to (GAMR) with respect to its fund holdings. However, it includes NVIDIA Corp. as its second most significant position.
That said, ESPO  shows a bit more diversity than GAMR, as most of the stocks in the portfolio are Asian.
Final Thoughts

The toy industry continues to go through changes after the recent loss of Toys 'R' Us. However, investors interested in the sector should look at seasonal plays.
"Never lose more than 2% of your entire account on any trade." That's just one of the golden rules that have helped Petra Hess amass millions in trading profits. Want to find out the rest? Click here to see exactly how she does it.
Exclusive System Tracks Wall St. Insiders
"Dollar Ace Simply Exposes Information That Wall Street Wants To Keep Quiet" Said Kyle Dennis
"One member, Wesley M., has already reported 360%+ gains in just a few short days. Don't miss this!"
(Reserve Access Now)
"What Recession?!" Jason Bond nets $55,060 in realized profit in One Day
After going 6 for 6 on profitable trades recently, we caught up with Jason to ask how he did it.
Check out Jason's exclusive interview revealing this tightly guarded strategy. (Watch Now)
RagingBull.com Co-Founder, Jeff Bishop, Launches High Conviction Trade Service
"We listen to our clients and we give them EXACTLY what they want, so we designed a service to deliver 1 trade, 1 time a week, with a 100%+ PROFIT TARGET, directly to your inbox every Monday before the market opens. (Read More)
Be a Better
Stock Trader, Starting Today
Get the expert insights, tips and strategies you need to optimize your trading skills and profiles
START NOW