6 Best Mutual Funds Brokers
I f you're looking for diversification, mutual funds offer a great investment opportunity. In addition to finding the right mutual funds to suit your investment goals and needs, you'll need to pick the right broker. Here's a roundup of six of the best mutual funds brokers out there — as well as a look at why you'd want to invest in mutual funds.
Key Takeaways:
Mutual funds pool money from various investors to purchase a mixed bucket of various stocks, bonds, and other securities.
The inherent diversification of mutual funds makes them a great choice to protect investors from risk.
You can find mutual funds that fit any investment goal (including both short- and long-term) and strategy.
You need to work with a broker to purchase mutual funds. We'll take a look at six of the best mutual funds brokers out there.
Why Invest in Mutual Funds?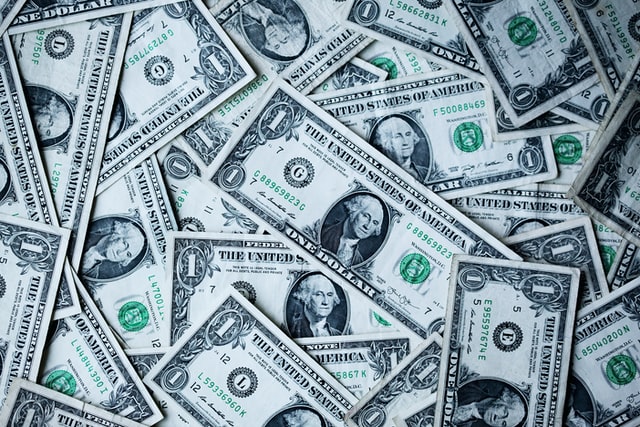 Image via Unsplash by sharonmccutcheon
Before we dive into finding the best brokers for mutual funds, let's take a look at why you might want to invest in mutual funds in the first place. So, what is a mutual fund? These investment funds pool money from many investors (which can include both individuals and companies as well as other organizations) to purchase:
Bonds.
Stocks.
Other securities.
Investors choose to take this approach to investing because it's really difficult to recreate this basket of different securities (known as your portfolio) by yourself.
Each mutual fund is different, so you'll want to explore the characteristics of each to find mutual funds that are right for your investing goals. Mutual funds may be:
Focused on long-term or short-term growth.
Invested in bonds.
Invested in stocks.
Invested in a mix of stocks and bonds.
Advantages and Disadvantages of Mutual Funds
No matter your end goal, mutual funds provide one very big benefit: They're automatically diversified. That means you're taking on less risk thanks to the big pool of securities included in the mutual fund. Even if things don't go well for one company included in your portfolio, others still may succeed, so the net worth (or net asset value) of the mutual fund won't be as negatively impacted by the one company's downturn.
Aside from that key factor of diversification, mutual funds offer some other benefits:
Mutual funds are managed professionally.
Mutual funds are liquid.
Mutual funds offer a range of possibilities, so it's easy to find a fund that fits your needs for both investment horizon and risk tolerance.
However, there are some downsides to mutual funds, as well:
Mutual funds may have high management fees.
Mutual funds may lock you in for a required time period, such as five years.
Mutual funds may require operating expense fees that can eat into the money you make.
Mutual Funds vs. Individual Stocks
One mutual fund may be a conglomerate of individual stocks. Were you to invest in one individual stock, you'd take on a major risk. Mutual funds, on the other hand, mitigate some of that risk because you invest in a bunch of different stocks at one time. Again, the key here is diversification.
Understanding Mutual Fund Fees and Expenses
You'll want to understand the different fees and expenses you'll encounter when investing in mutual funds so you can choose the best mutual fund broker for your goals — and your budget.
Mutual Fund Fees
You'll see several types of fees when you browse any brokerage's mutual fund listings. Fees will vary from fund to fund, and the amount will depend on the broker. Before committing to any fund, make sure you read all the details and compare them.
Most funds will pay for operating fund expenses from the assets of the funds, instead of making you pay.
Typical shareholder fees for mutual funds include:
Account fees: These are simply maintenance fees. Account fees will vary depending on the broker you choose.
Exchange fees: Brokerages may charge you a fee to transfer shares into another fund.
Purchase fees: Purchase fees are a lot like sales load commissions as you pay them to buy shares. However, you pay purchase fees to the fund instead of to the broker.
Redemption fees: You pay these fees when you sell fund shares.
Sales loads: Sales loads are commissions you'll pay to the broker selling you a mutual fund. Two types of sales loads exist:

Back-end sales loads: You pay back-end fees at the time you sell fund shares.
Front-end sales loads: You pay front-end fees at the time you buy the fund shares.
Typical Annual Fund Operating Expenses
You may also need to pay certain operating expenses on a yearly basis. Watch out for the details of these expenses when you're choosing a mutual fund broker. Potential operating expenses include:
Distribution fees (also known as 12b-1): These fees go to the cost the fund takes on for things like advertising, marketing, and printing. FINRA puts a 0.75% cap on these fees.
Management fees: Management fees are typically paid out of the fund assets. They go to a fund's investment advisor and cover the cost of managing the portfolio of that fund.
Other expenses: Brokers may include fees for a wide range of other expenses. Look for fees such as:

Accounting expenses.
Administration costs.
Custodial fees.
Legal expenses.
6 of the Best Mutual Funds Brokers
Once you decide you want to invest in mutual funds, you need a way to purchase those funds. That's where brokers for mutual funds come in. Finding the best mutual fund broker requires defining your unique needs. Some mutual funds brokers are ideal for beginners, while others are great for investors on a budget, and so on. Here are some of the best mutual fund brokers (and what kinds of investors they help the most) to check out:
1. Ally Invest
If you're looking for a low-cost option to invest in mutual funds, Ally is one of the best brokers for mutual funds in terms of low costs. You can choose from over 12,000 no-load and load mutual funds that span more than 500 fund families. Regardless of your time horizon, Ally is well known as a great option when it comes to low expenses.
Ally also leads the way when it comes to the digital experience, so while the name may not be as well known as some of the other brokers that appear on this list, it's certainly a broker to check out if you're looking for an intuitive online experience.
2. Charles Schwab
Charles Schwab offers an intriguing option for investors looking for no-load, no-transaction fee (NTF) mutual funds. (An NTF fund is just one that doesn't charge the investor trading fees.)
While Charles Schwab doesn't have the biggest list of mutual funds on this list of brokers, most of the mutual funds they do have don't charge transaction fees. That makes Charles Schwab another great option for low-cost investing.
3. E*TRADE Financial
E*TRADE is one of the best online brokers for mutual funds if you're looking for a wide array of tools and research capabilities. Investors have access to over 4,600 no-load, NTF mutual funds, including over 110 Vanguard funds.
You'll have plenty of tools at your disposal to make investment decisions if you go with this platform, so it's great for investors who want to get more involved with their investment choices. Morgan Stanley agreed to purchase E*TRADE in February 2020 but plans to operate the E*TRADE broker as a separate unit.
4. Fidelity
Fidelity is constantly named as the best mutual fund broker for beginners, and with good reason. You get connected with a huge network of resources as soon as you sign up with Fidelity, include a big research department and more than 400 analysts.
For investors looking for education and support, this mutual fund brokerage fits the bill. You see an option to call or chat with a representative on every page, and you can delve into various articles and webinars to learn more as you go. You can even filter articles based on your level of experience.
5. TD Ameritrade
TD Ameritrade is often listed as a great mutual fund brokerage for investors who want to get connected to industry-leading research capabilities. This brokerage understands what investors want in terms of research to help determine the best trades. The whole package from this brokerage includes market highlights and analyst reports from well-regarded third parties throughout the industry, including Dow Jones, Credit Suisse, and S&P Capital IQ.
6. Vanguard
Vanguard might very well be the best brokerage for mutual funds in terms of options available. The brokerage offers more than 16,000 mutual funds, including NTF funds and funds from leading fund families.
You'll find options no matter your objectives here, with various choices available in terms of risk exposure and asset classes. With over 2,000 no load NTF funds available, Vanguard offers something for everyone.
M utual funds are a great choice for investors looking for diversification. Choosing the right broker for your investment goals and budget is just as important as choosing the right funds.