Top Performing Mutual Funds for Your Portfolio
M utual fund is a term sometimes thrown around when discussing investment strategies. However, not everyone is clear on exactly what a mutual fund is and whether or not putting money into one is the right move for their investment portfolio. Sifting through all the mutual funds out there can also be a daunting task, especially when not knowing what it is exactly that the investment holds.
Finding the right mutual fund is much easier when a person knows what a mutual fund is, the difference between various mutual funds, and how these funds are ranked. Once someone is armed with this knowledge, they can start searching through some of the top performing mutual funds to find one that works for them.
Key takeaways:
Mutual funds are popular for retirement plans and long-term growth but can be used in other ways to benefit in an investment portfolio.
A variety of mutual funds are available, so doing research before investing is key. This is true no matter if investing for long-term or short-term gains.
Various metrics are used to rank mutual funds, which makes it necessary to search for ones that are ranked high in certain categories, depending on one's investment strategy.
Investing in mutual funds is a way to diversify a portfolio with historically less risk than other strategies.
What Is a Mutual Fund?
A mutual fund is a group of assets that are bundled together. They can include stocks, bonds, commodities, or other securities, and the money of multiple investors is pooled together to give everyone involved a broader range of assets in their investment portfolio. Typically, mutual funds are found in 401(k) types of retirement plans along with IRAs because of their potential for long-term growth.
Currently, there are more than 9,000 different mutual funds to choose from.
Of course, this is an overwhelming number, so having a handle on the different types of mutual funds available gives an investor a good starting point. Depending on their investment strategy, they'll want to choose a mutual fund that contains assets that they feel comfortable putting their money into.
Types of Mutual Funds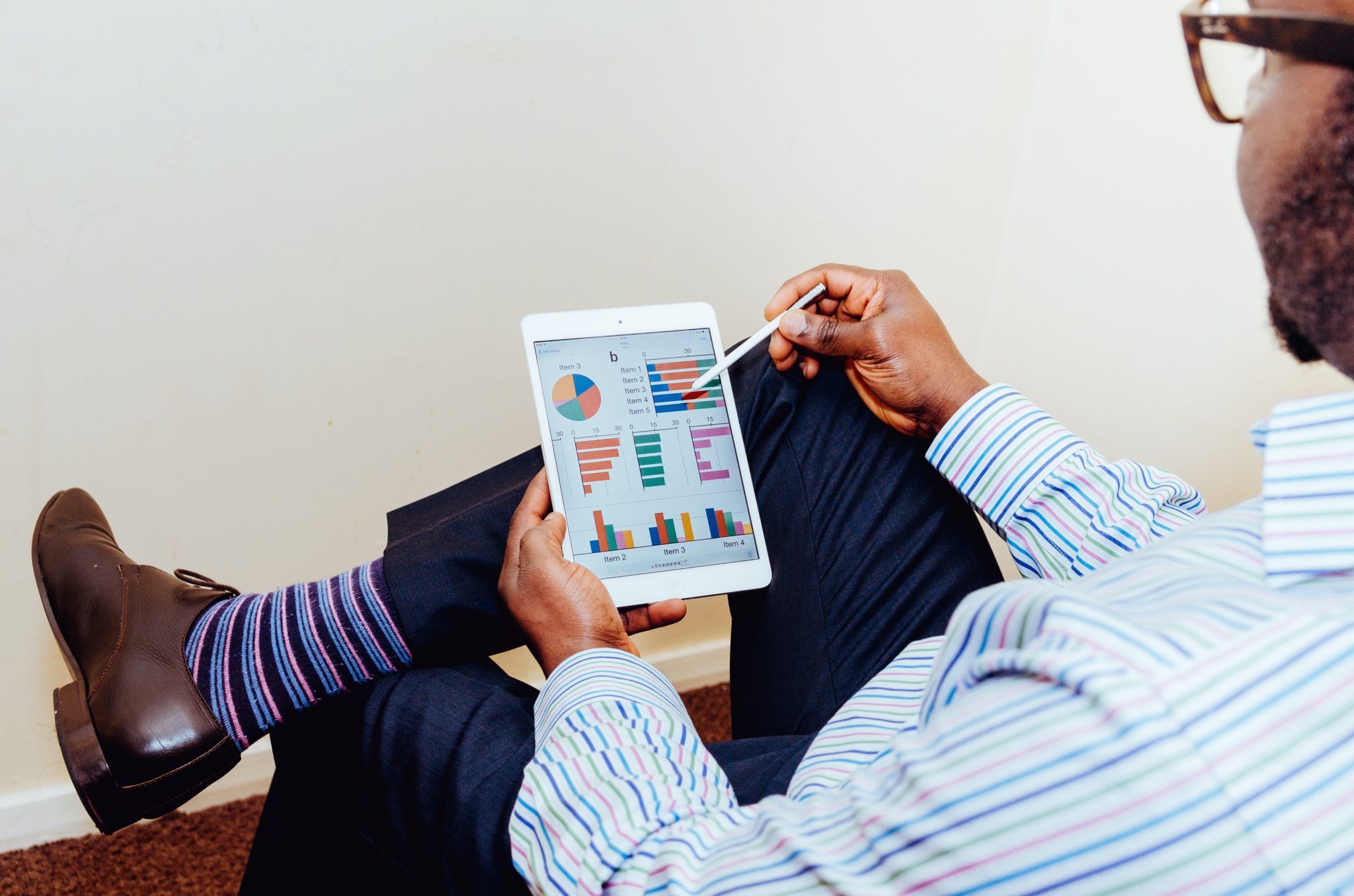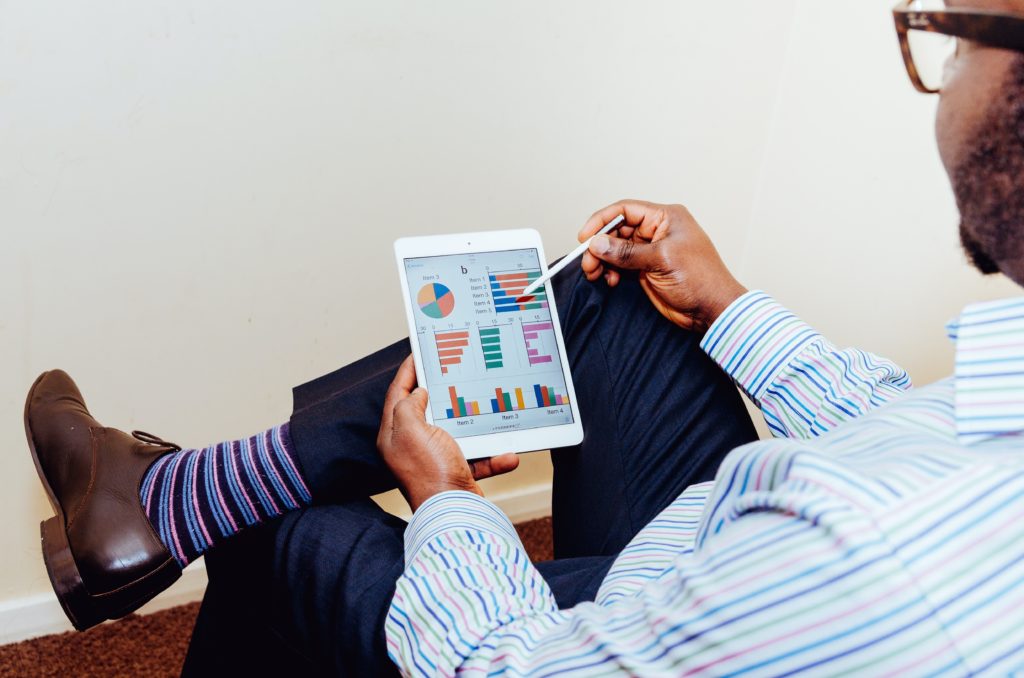 Image via Unsplash by adeolueletu
With all the mutual funds available, finding one that fits into an individual's investment strategy isn't difficult. Talking to a financial advisor or another person that can be trusted with finances is always recommended before making any big moves with money, trading, or investments of any kind. Having a strategy and handle on what types of investments they're looking for in a mutual fund will help investors find just the right one.
Mutual funds are divided up into several categories based on the various assets they're made up of and the average rate they receive on returns. This is a breakdown of some of the most common types of mutual funds:
Equity fund: In an equity fund, investors mainly find stocks. When they own a share of stock, essentially they own a piece of the company that holds the stock. When they have their money in a mutual fund, they'll own small shares of all the companies that a mutual fund is invested in. This is the largest category of mutual funds.
Fixed-income fund: As the name of this type of fund implies, its goal is to provide a good rate of return in the form of dividends. That means that this type of investment can be ideal for those who are looking for passive income. These types of funds are usually actively managed to ensure the best return rates for shareholders. Sometimes, this type of fund is called a bond fund, as it mainly holds government and corporate bonds.
Money market fund: One of the safer places to put money is a money market fund, which consists mostly of government treasury bills. While these types of funds are usually a pretty safe place to park money, they can still be risky just like any investment. Also important to keep in mind is that because an investor isn't risking as much in this type of fund, their return rate won't be as high as in other types of mutual funds.
Balanced fund: With a balanced fund, the goal is to achieve the highest rate of return while taking the least amount of risk. To do this, a balanced fund contains both stocks and bonds. This helps to spread out the risk and minimize any losses with the hope of maximizing gains.
Index fund: In an index fund, investors will be getting assets that correspond with major market indexes such as the S&P 500. The belief is that by trading throughout the day, unlike most other funds, they're more likely to come out ahead. Index funds also require less active management, so they can possibly reap higher rewards with less payout for commissions.
Specialty fund:Many mutual funds don't fall into one of these categories because they use their own special strategies for buying and selling assets. These special funds might better suit an individual's investing strategy and are worth looking into. Some of the available options are sector funds, regional funds, and socially responsible funds.
These are some of the different types of mutual funds that are out there, but how are they ranked?
How Mutual Funds Are Ranked
What makes a top-performing mutual fund? Well, many factors contribute to how mutual funds are ranked. When looking into them, it's important to consider the investment strategy. One of the main things investors want in a mutual fund is long-term growth, so these types of investors would want to look for mutual funds that rank high in this category. In addition to long-term growth, investors can find mutual funds that are ranked for a variety of other categories, including:
Short-term growth.
High-yield.
Mid-cap growth.
These rankings are done by groups of analysts who are trained to look at many factors to determine which mutual funds outperform the competition.
Top Performing Mutual Funds
How a mutual fund is performing will change based on market conditions; however, due to the nature of this type of investment, many top-performing mutual funds maintain their position pretty consistently. Below are some of the current top-performing mutual funds broken up by category. Note that we are not advisors and are not making any recommendations but are simply providing some options so traders can make informed decisions.
Long-Term Growth
Lord Abbett Growth Leaders Fund (LGLFX): 52 week average return of 62.99%.
JP Morgan Large Cap Growth R5 (JLGRX): 52 week average return of 49.67%.
AB Concentrated Growth Advisor (WPSGX): 52 week average return of 16.54%.
Short-Term Growth
Vanguard Short-Term Investment-Grade Fund (VFSTX): 52 week average return of 4.53%.
USAA Short-Term Bond Fund (USSBX): 52 week average return of 3.67%.
Fidelity Short-Term Bond Fund (FSHBX): 52 week average return of 3.60%.
High-Yield
TCW High-Yield Bond Fund (TGHYX): 52 week average return of 7.36%.
Artisan High-Income Fund Investor (ARTFX): 52 week return of 6.4%.
RBC BlueBay High Yield Bond Fund (RHYAX): 52 week average return of 6.32%.
Mid-Cap Growth
T. Rowe Price New Horizons Fund (PRNHX): 52 week return of 46.28%.
Fidelity Flex Mid-Cap Growth Fund (FFMGX): 52 week return of 35.97%.
MFS Mid-Cap Growth Fund (OTCAX): 52 week return of 25.10%.
Diversification
Artisan Developing World Fund Institutional (APHYX): 52 week return of 68.50%.
Fidelity Emerging Markets Fund (FEMKX): 52 week return of 24.16%.
Baillie Gifford Emerging Markets Equities Fund 3 (BGELX): 52 week return of 16.98%.
Obviously, these are just some of the top performing mutual funds in each category, and it's important to always do due diligence when deciding which mutual fund is right for an investment portfolio. Additionally, this list only includes one category, year-to-date rate of return, investors will want to look into more details before choosing a mutual fund to invest their money in.
Are Mutual Funds Right for Everyone?
Mutual funds are a great way to diversify a portfolio, as they provide a path to investing in a variety of assets all in one place. They're also great for long-term growth strategies and retirement accounts because they typically show growth over longer periods of time. This also makes them a very safe place to invest money, although, investing always comes with risk.
To decide whether or not mutual funds are right for them, investors should talk their advisor. They will be able to assist them with sifting through the enormous selection of mutual funds to find one that fits their investment strategy.