Which ETFs Have the Highest Returns?
If you're investing in the stock market, chances are you are doing it to earn money. So, it can be very enticing to go for the funds or securities that are going to make you the most profit. ETFs are just one type of fund where you can find options that will give you a good return on your investment.
ETFs are a popular investment choice for both new and experienced traders since you can get a diversified share, typically without having to invest a lot of money. You only have to pay attention to how the ETF is doing as a whole rather than the individual performance of all the stocks that make up the fund. This helps you get more comfortable with the stock market, especially if you're just trying your hand at investing. Learn more about what ETFs are, their advantages and risks, and the ones with the highest returns.
What Is an ETF?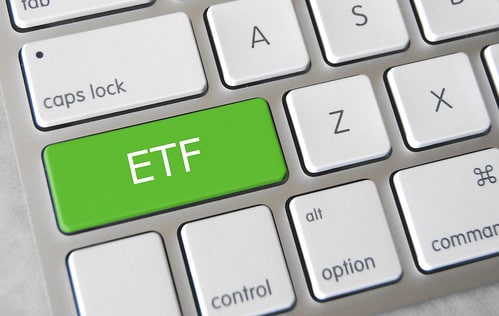 Image via Flickr by Got Credit
An ETF, which stands for exchange-traded fund, is an index fund made up of publicly traded stocks. One single ETF stock includes many securities like stocks, bonds, and other commodities. Buying shares of an ETF means you're buying stock in that fund and therefore, have an investment in everything that makes up that fund. You can purchase shares of an ETF and sell your shares later, whenever you choose.
The process for buying and selling is the same as what you'd go through to buy and sell individual stocks through a broker. But ETF buying and selling can happen at any time during market hours, which is different from mutual funds that only trade at the end of the day.
Pros and Cons of ETFs
As with any investment opportunity, it's important to know the pros and cons of any stock purchasing decision you're going to make so you're informed on if it is the right move for you.
The pros of purchasing ETFs include:
Instant diversification: It's always a good idea to diversify your portfolio. The idea behind diversification is that if one stock fails, your whole portfolio doesn't come crashing down. This is where the phrase "don't put all your eggs in one basket" comes in very handy. Since an ETF is made up of hundreds of securities, you should still retain a lot of your investment if one or two plummet. Diversification is important for both new and veteran investors.
Steady value increase: With ETFs, you likely won't get a large jump in profit in a short period of time. ETFs are more for investors who want to diversify and experience slow yet steady growth of their original investment. You may experience some value jumps over time and even get some dividend payments from the increased value on your ETF.
Investment in many sectors: Not only do you diversify across stocks, but unless you are in an ETF that only opts into stocks that are a part of a specific sector, your ETF also likely has a combination of popular and profitable health care, technology, and finance companies.
Convenience: ETFs are a very convenient way of investing in many stocks within the stock market by just making one purchase. The alternative is having to individually purchase each and every stock you want to be a part of, which can take a lot of time and effort to manage.
Budget-friendly: Of course, there are plenty of ETFs where you can (or are required to) spend a lot of money on shares, but the vast majority of ETF options don't require a major investment. This is an especially huge drawing point for those new to investing. Also, a lot of online brokers make ETFs free from commission fees, so that's one less thing you'll have to pay compared to purchasing stocks individually.
There aren't many risks in purchasing ETF shares. What's most important is that you understand the ETF you're purchasing into by observing how it's performing and what its trend is. Also, be sure to do your due diligence in checking if there are any fees associated with buying an ETF share.
The ETFs with the Highest Returns
There are a countless number of ETFs you can purchase shares in, with some performing better than others. A lot of investors want to get into investments that are known to produce great returns.
After all, a perk of investing in the stock market is being able to generate enough of a profit to serve as your main source of income or provide some supplemental income.
While we're not stockbrokers or advisers and we don't make recommendations, we understand the importance of finding the ETFs that work best for you. According to finance experts at CNBC, ETF Database, Bankrate, and The Balance, here are some of the best-performing ETFs with the highest rate of return:
1. ProShares VIX Short-Term Futures ETF (VIXY)
This particular ETF is a little different from the others you'll find. With the ProShares VIX Short-Term Futures ETF, you're profiting on how volatile the market is, rather than specific securities that make up the fund.
2. VanEck Vectors Semiconductor ETF (SMH)
SMH is market-cap weighted, which is an index fund with individual stocks that are weighted according to how much they capitalize on the market they're a part of. The VanEck Vectors Semiconductor ETF is mostly composed of computer chip-making companies like Intel (INTC), Texas Instruments (TXN), Nvidia (NVDA), and Taiwan Semiconductor (TSM).
3. Global X MSCI China Consumer Staples ETF (CHIS)
As the name suggests, this ETF is all about the Chinese consumer, with holdings in 26 stocks, including Kweichow Moutai and China Resources.
4. iShares U.S. Home Construction ETF (ITB)
Holdings in the iShares U.S. Home Construction ETF include 45 U.S. homebuilders like Lennar (LEN) and D.R. Horton (DHI), two of its largest holdings.
5. Schwab S&P 500 Index Fund (SWPPX)
The Schwab S&P 500 Index Fund has $44 billion in assets and has been around since 1997, making it a trusted fund for many investors who are looking for higher returns with a lot of stability. Its holdings are in some of the major players in the stock market, like Apple (AAPL), Microsoft Corp (MSFT), Amazon.com, Inc. (AMZN), and Facebook (FB).
6. iShares Core S&P 500 ETF (IVV)
BlackRock, one of the largest fund companies, sponsors this ETF fund. It holds more than $200 billion in assets and includes shares in Visa (V), Berkshire Hathaway, Inc. (BRKB), Alphabet Inc. Class A (GOOGL), Alphabet Inc. Class B (GOOG), Pepsico, Inc. (PEP), and Exxon Mobil Corp (XOM).
7. Invesco Solar ETF (TAN)
As the name implies, Invesco Solar ETF has 22 holdings in solar technology, representing companies like First Solar (FSLR), Solaredge Technologies (SEDG), and Sunrun (RUN).
8. Invesco QQQ Trust (QQQ)
As one of the largest ETFs in existence, Invesco QQQ Trust only has holdings in non-financial Nasdaq stocks. As a result, you'll find mostly technology companies as part of its portfolio. Recognizable companies include Apple (AAPL), Adobe, Inc. (ADBE), Cisco Systems (CSCO), Microsoft Corp (MSFT), and PayPal Holdings (PYPL), among others.
9. Vanguard S&P 500 Fund (VOO)
The S&P 500 is a very popular stock market index because it looks at the stock performance of the 500 largest companies listed in the United States. So, the Vanguard S&P 500 Fund has holdings in some of the largest companies out there, meaning your portfolio will automatically be diversified, broad-reaching, and can still benefit from low costs. Some of the companies represented in this ETF include Microsoft (MSFT), Apple (AAPL), Amazon (AMZN), Facebook (FB), Johnson & Johnson (JNJ), UnitedHealth Group (UNH), Verizon Communications (VZ), and Home Depot (HD).
10. Vanguard High Dividend Yield (VYM)
The stocks in this ETF pay high-dividend yields. The Vanguard High Dividend Yield fund is very liquid, meaning that it's easy to buy and sell shares without the price being affected. Some of the stocks you'll find in this fund include Pfizer (PFE), Coca-Cola Co (KO), Bank of America Corp (BAC), JPMorgan Chase & Co (JPM), and Procter & Gamble Co (PG).
ETFs continue to be a popular investment choice for many, but they are especially popular when there is a greater chance for a higher-than-average return. Once you're ready to ease into trading, speak with your broker about your risk tolerance and investing in the best performing ETF that fits your needs and budget.