Welcome Back to The Wall Street Hustle!
Here's a look at the smart-money movement I've been seeing lately, and what I'm looking to do about it in my trading in the week ahead.
This week, I'll be covering:
AMC

– From .16 To .45!

HOOD

– Down & Out Or Deal?

Markets

– Pain Before The Gains?
The markets this week have been signaling a down move so far as credit appears to be tightening across several sectors including bonds which could be indicative of a broader 'risk off' sentiment building in the markets.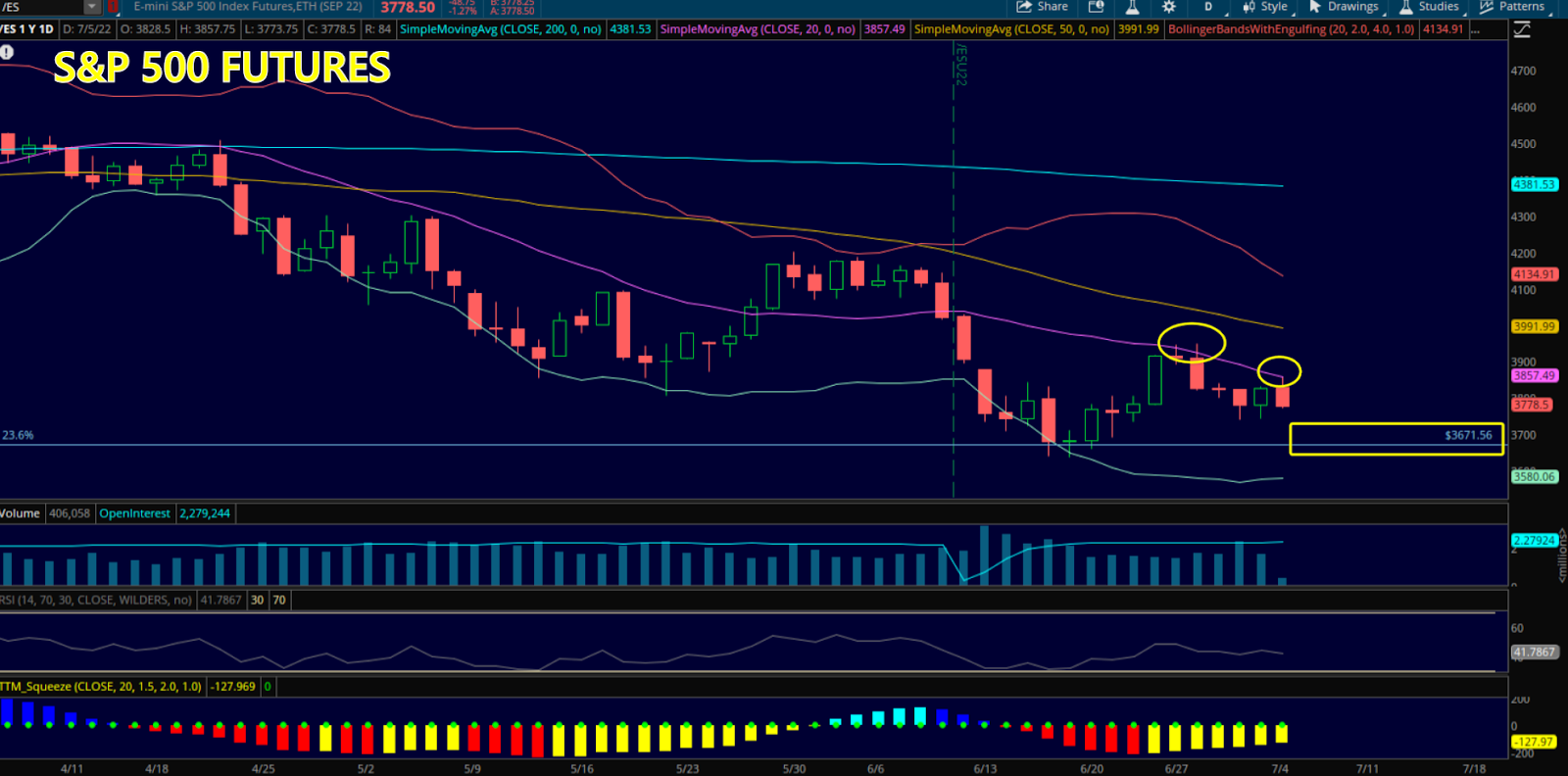 This comes at a time when borrowing rates for companies continue to rise in the face of rising costs which hurt margins and overall credit prospects. As a last resort, we may see some companies start issuing shares in order to secure cash needed to run operations which would dilute existing shareholders and could put significant pressure on an already sensitive stock market.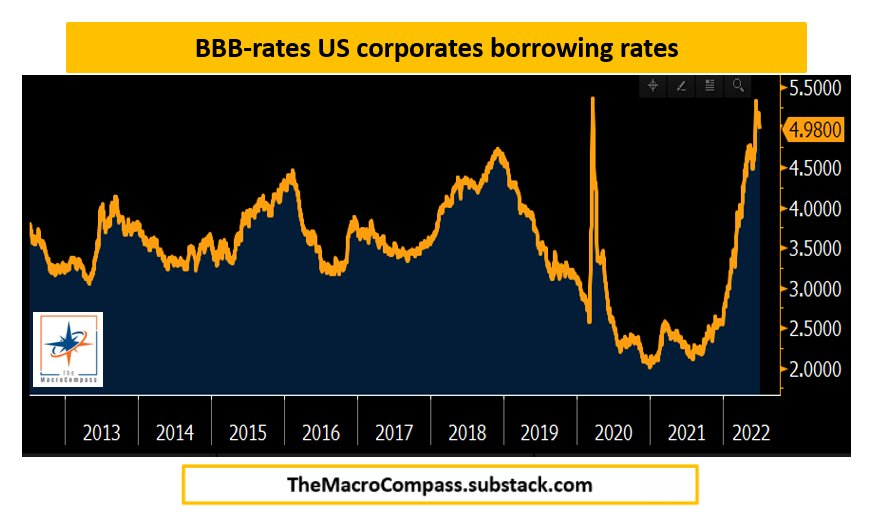 In any event, we are in for some chop here on the main indexes as markets try and sort all of the ramifications of a rate rise out while many indicators are signaling what could be described as a recession.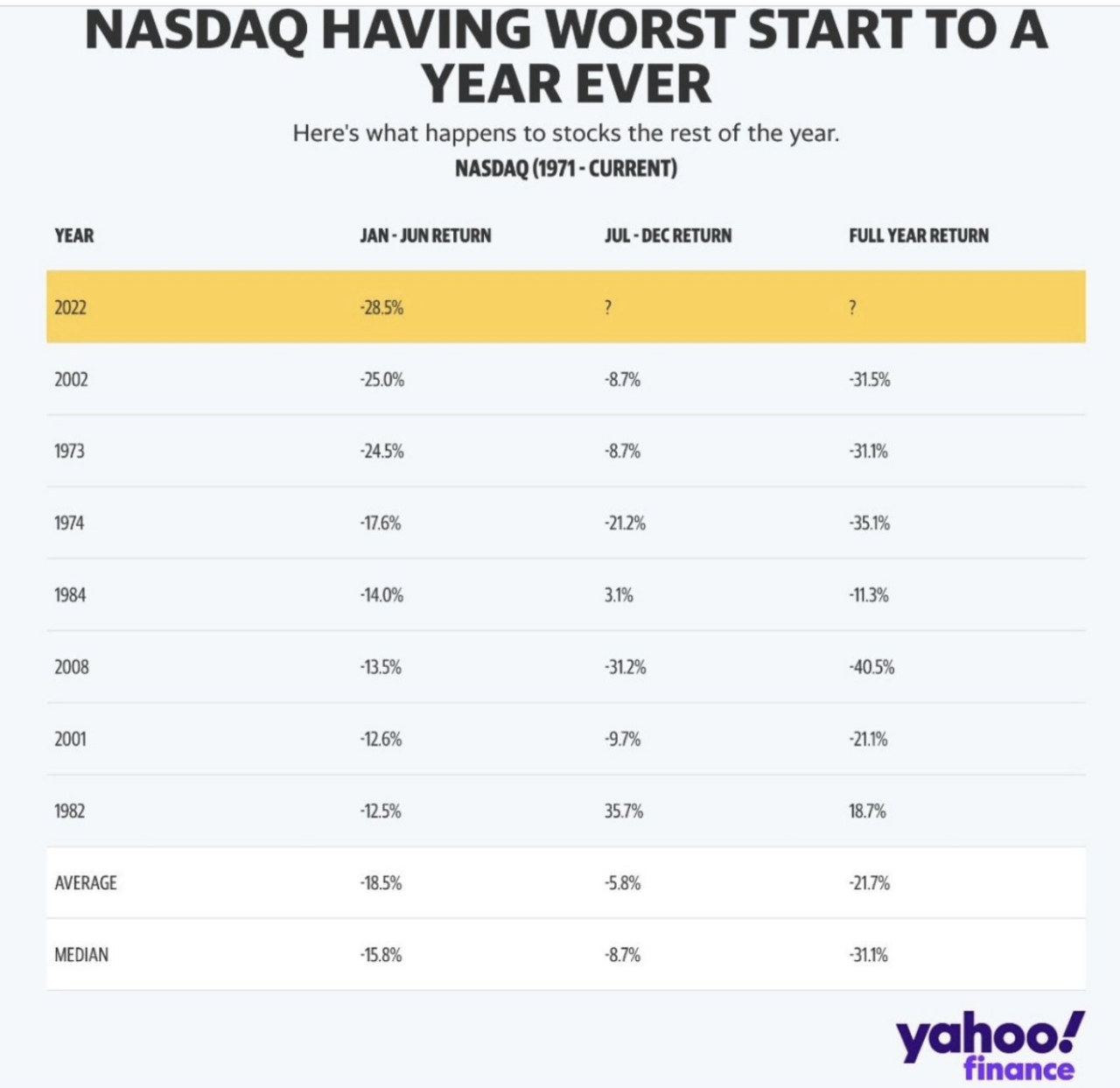 In this kind of environment I've found that it's critical to stay nimble, take extremely calculated risk moves that are commensurate with a low overall impact on my 'net liquidity' or better said cash on hand, while still making the most of each day.
Now let's look at some recent smart-money plays that I brought to my readers attention:

Back on 6/30/22 I alerted my LottoX Members to:
AMC
Long
Contract: $14 Calls
Ethan sees these as being very cheap and if they work, they really work. These are at .16 as of this writing.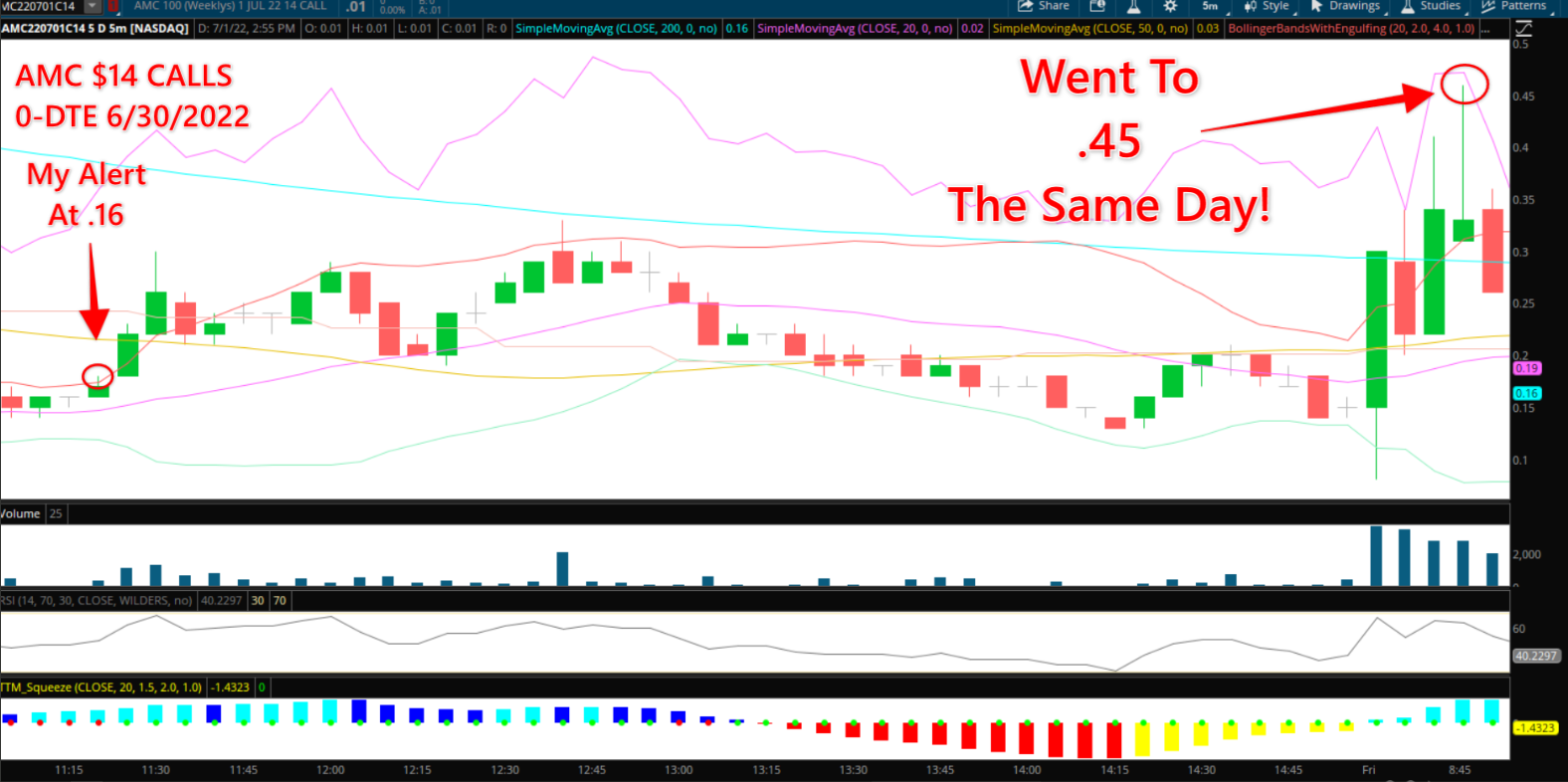 And sure enough, the contract saw price action that brought the options contracts to .45+ each!
Now, THIS throwback came from Thursday's LottoX Live session.  If you aren't a member yet, consider saving on a year of access today.. CLICK HERE TO JOIN LottoX
Okay, that's enough looking back… Because as much as I hope these helped you find some winning trade ideas, I want to talk about what's cooking now in the Fat Cat Kitchen…

I'm out and about on vacation in the northeast this week so I wanted to take this opportunity to update you on a position I've been tracking that hit the Dollar Ace Scanner a few days back with a new contract; HOOD Jul 15 $8.50 Calls – Above $8.25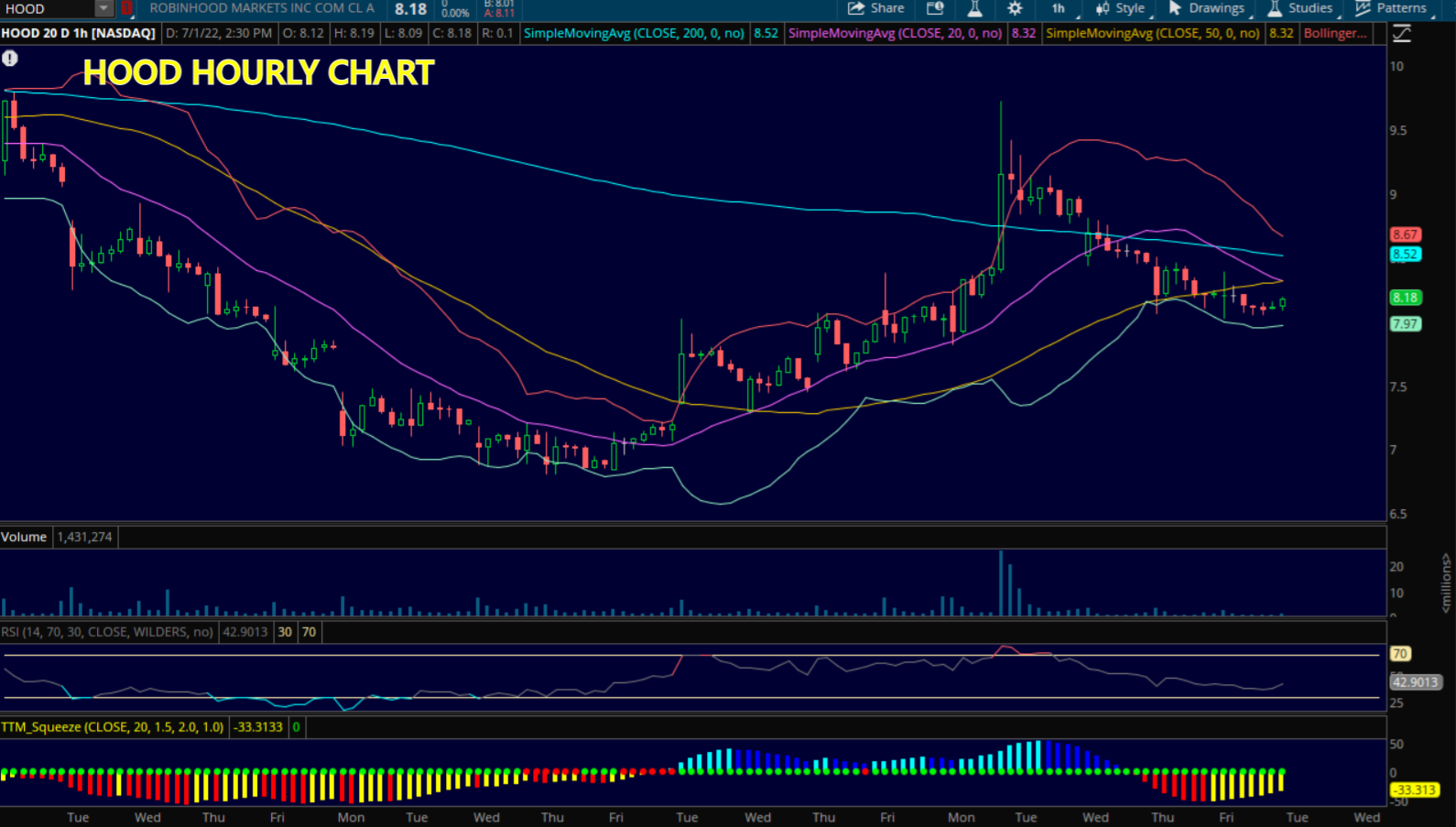 What is more…
HOOD has been in a crushing down move since its IPO back in August of last year. Once a 'Wall Street Darling' the stock has fallen out of favor for a myriad of reasons, however the stock is now trading for less than its cash on hand.   
And don't forget that my Dollar Ace Scanner streams LIVE for my Dollar Ace Members whenever the market is open.
Well that's it for today – Happy trading, Full-Scopers –  I'll be in touch!