Before we get started, I've got to tell you about something REALLY BIG that's coming your way…
This coming Tuesday, RagingBull will be merging two of our most popular features, The War Room and Masters' Club, into 360 Wall Street. 
Why are we doing this just for you?
To express our gratitude during these inflationary times.
Folks, this is as value-packed as it gets!
And it's all driven by 6 expert traders…each with at least 10 active years of experience…aimed at disrupting your approach to trading and helping you level up in your journey.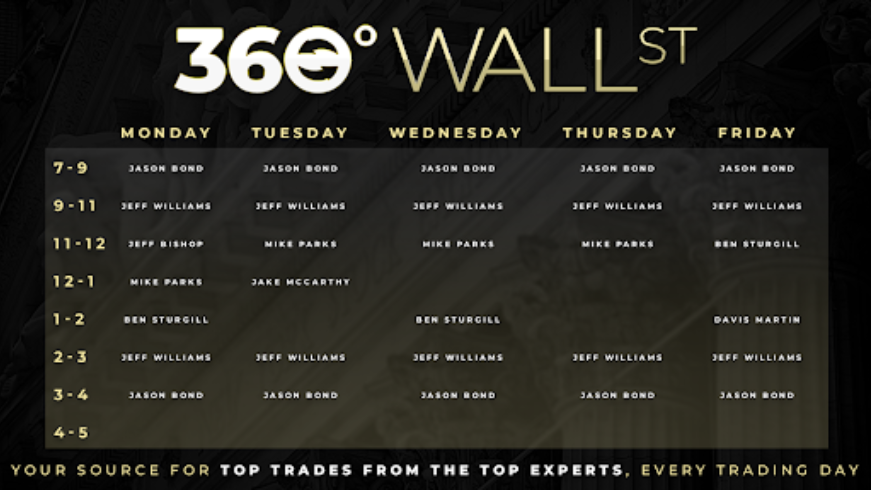 Here's what this unprecedented package will offer:
A daily newsletter

— and more — that gives you a "360-degree view" of the market each day.

HOT trade ideas

delivered straight to your inbox each trading day…before the market opens!

Access to an engaging

LIVE chat room

— hosted by trading experts.

Instant App Alerts

On Your Mobile Phone.

Full access to the special "Momentum Scanner"

that Jeff Williams and Jason Bond use to find fast-moving momentum trade ideas.
It's time to put your trading back on track! No excuses!
Remember it all happens This Coming Tuesday!
Now, back to what I've got going on…
Remember 2021, when you could literally throw a dart at the newspaper to find a good long trade?
I don't have to tell you 2022 is a whole new ball game…
and those that don't know how markets work without support from the Fed are being left behind.
Friends, the options master, Ethan Harms, and I have been finding EXPLOSIVE moves in this market…
And, quite simply, it's because we know where to look.
Do you know how to find call options with the best potential to explode?

Do you know how to spot volatility compression?

Do you know how to gauge correlation?
Well, that's how we found this 1082% mover in $114 AMZN calls recently.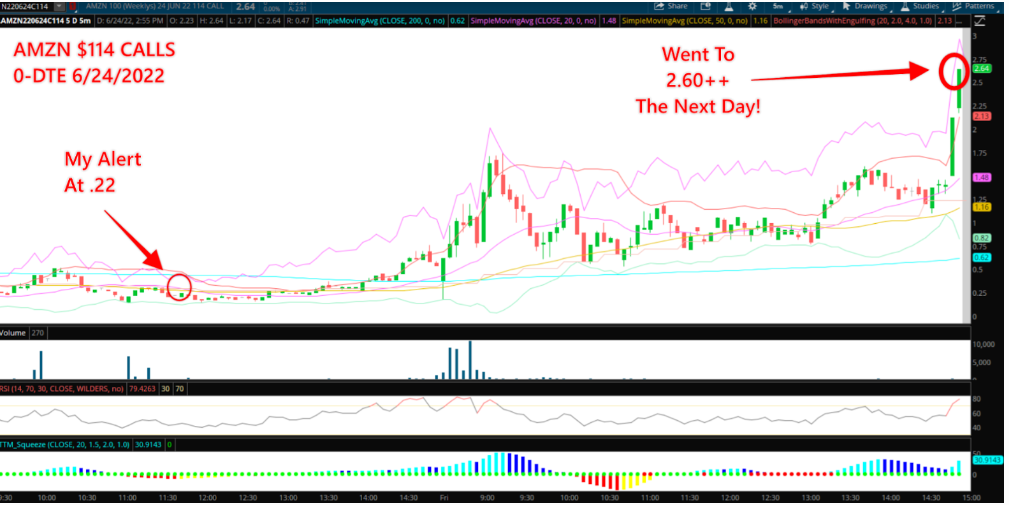 Here, let me show you what I mean:
This was a very short-dated, overnight options trade in AMZN $114 calls for 06/24 expiration.
So when Ethan and I did our research EARLY on 06/23, we saw that SPY volatility was compressing as price was forming a bullish consolidation pattern.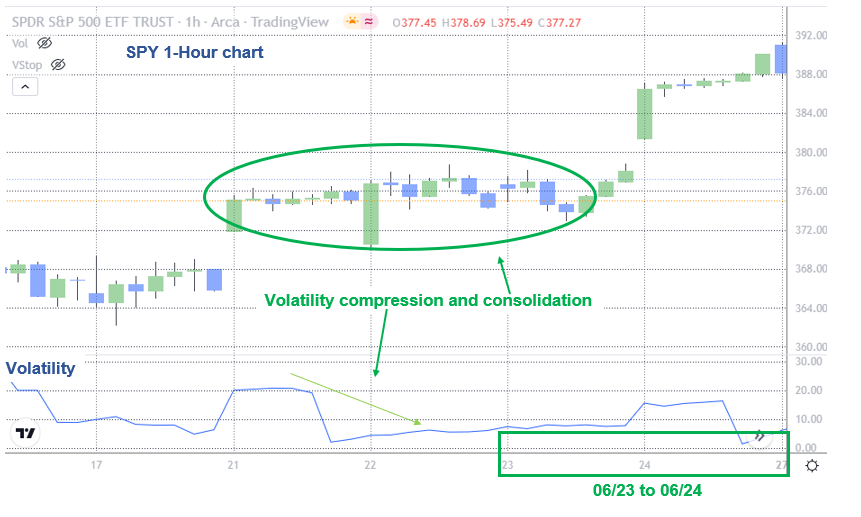 From there, we hunted for stocks that traded very similarly to SPY (i.e., strong correlation) to SPY at the time…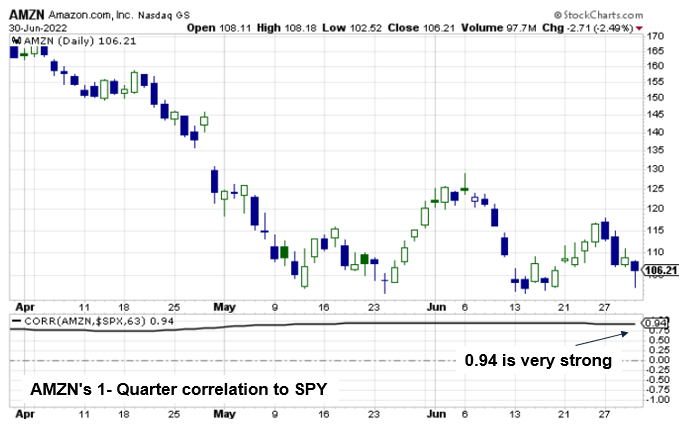 Then, we analysed what is THE KEY to finding a stock with a high probability of moving very soon…
Specifically, we whittled the list down to stocks with call options that had seen REPEATERS in large call purchases.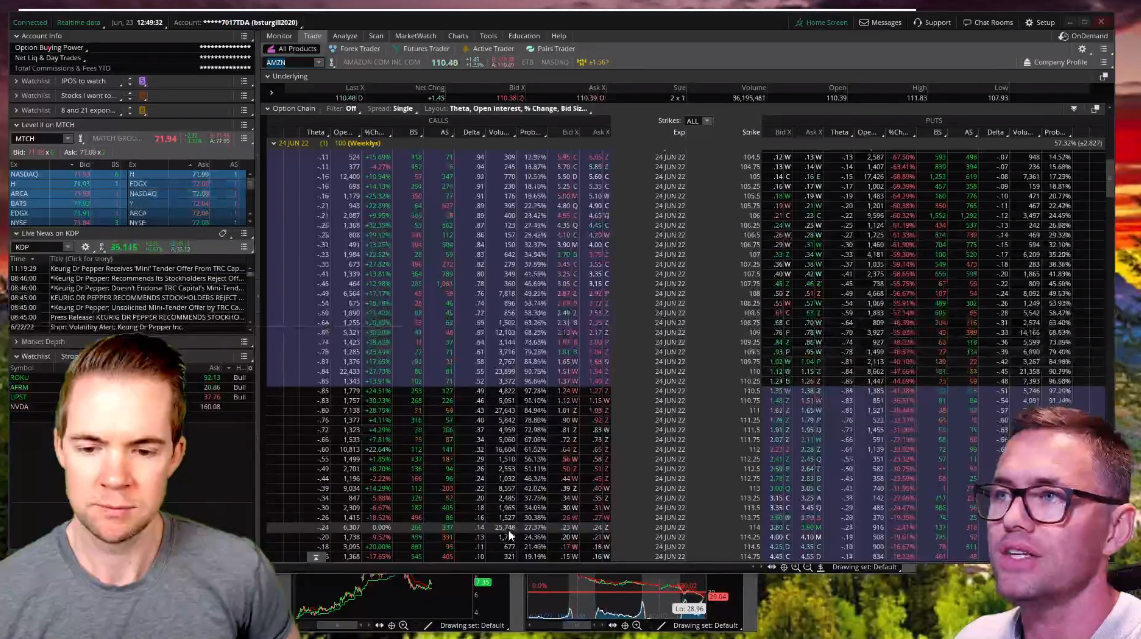 And as we always do, we did it LIVE for members of my LottoX service.
Where were you?
Sitting and waiting for your trades to move in your favor?
Let's have a great rest of the weekend and until next time…