Happy Monday Full Scope Trader!
The credit markets are angry, and spreads are widening…and that's NOT GOOD.
A credit spread is the difference in yield between two debt securities of the same maturity but different credit quality.
When the spread between these two securities start to rise (or widen), it is a sign of distress in the markets, and that is usually something to pay very close attention to.
We're going to take a close look at what's going on with the credit of one very important Swiss bank in particular…
But first, here's a look at the "smart-money" movement I've been seeing lately, and what I'm looking to do about it in my trading in the week ahead.
This week, I'll be covering:
Credit Suisse: The Next Lehman Brothers?
TSLA

–

From 2.52 To 4.05!
AAPL & VIX – On The Brink? 
But first, let's look at some recent smart-money plays that I brought to my readers attention:

Friends, you know I love trading TSLA, and last week's LottoX 0-DTE session was YET ANOTHER epic session for TSLA!!!
Here's the idea we presented to members:
TSLA
Short
Contract: $265 Puts
We said, "TSLA is showing relative weakness today, and Jeff thinks it could drop even lower. These are trading around $2.52."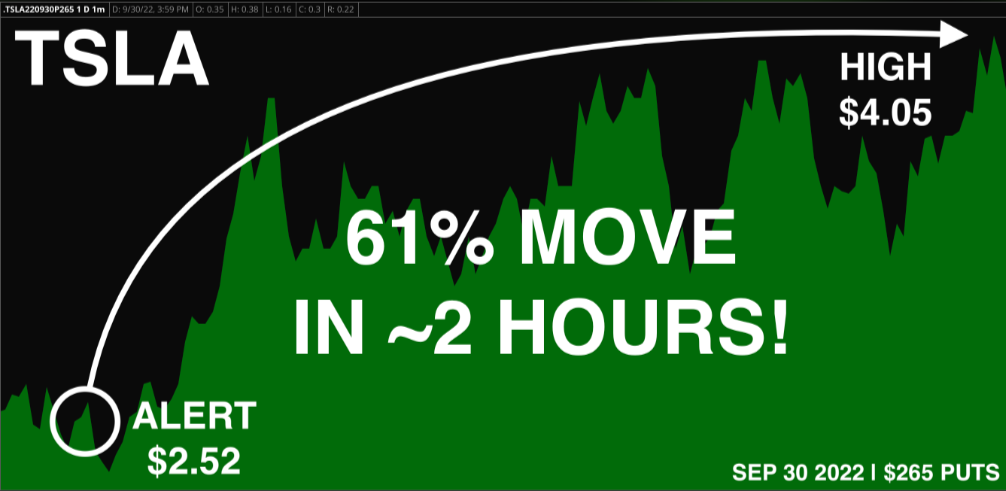 And sure enough, the contract saw explosive price movement, jumping as much as +61% IN JUST 2 HOURS!
This throwback came from Thursday's LottoX Live session. 
Now, I don't know if you've heard, but we just CLOSED registration to my groundbreaking Terminator Trades service again. 
We are now ramping up support for this service to meet recent EXTREME demand and will be opening registration again soon.
In the meantime, we've also introduced a JACKED-UP version of my LottoX service called LottoX Ultimate.
If you aren't a member yet, consider saving BIG on a year of access today. CLICK HERE TO JOIN LottoX Ultimate.
Okay, that's enough looking back…because as much as I hope these helped you find some winning trade ideas, I want to talk about what's cooking now in the Fat Cat Kitchen…
Continue reading for the details on what I am seeing in the credit markets, as well as in AAPL and the VIX that could be VERY BAD for markets.
Is Credit Suisse In Trouble? Remember Lehman Brothers? Pay Attention!
Last week, in the previous edition of the weekly Hustle, I warned that a Dow Theory sell signal had occurred.
As a quick reminder, such a signal occurs when the Dow Jones Industrial Average and the Dow Jones Transportation Index both close at new lows below the most recent swing low. 
The significance of this is that it suggests the market, which is forward looking and usually discounts changes in the economy 6 months in advance, still sees bearish conditions ahead?
We all know that the Fed's rate hikes and stubborn inflation are a key concern of the market.
But that's been known to the market for months.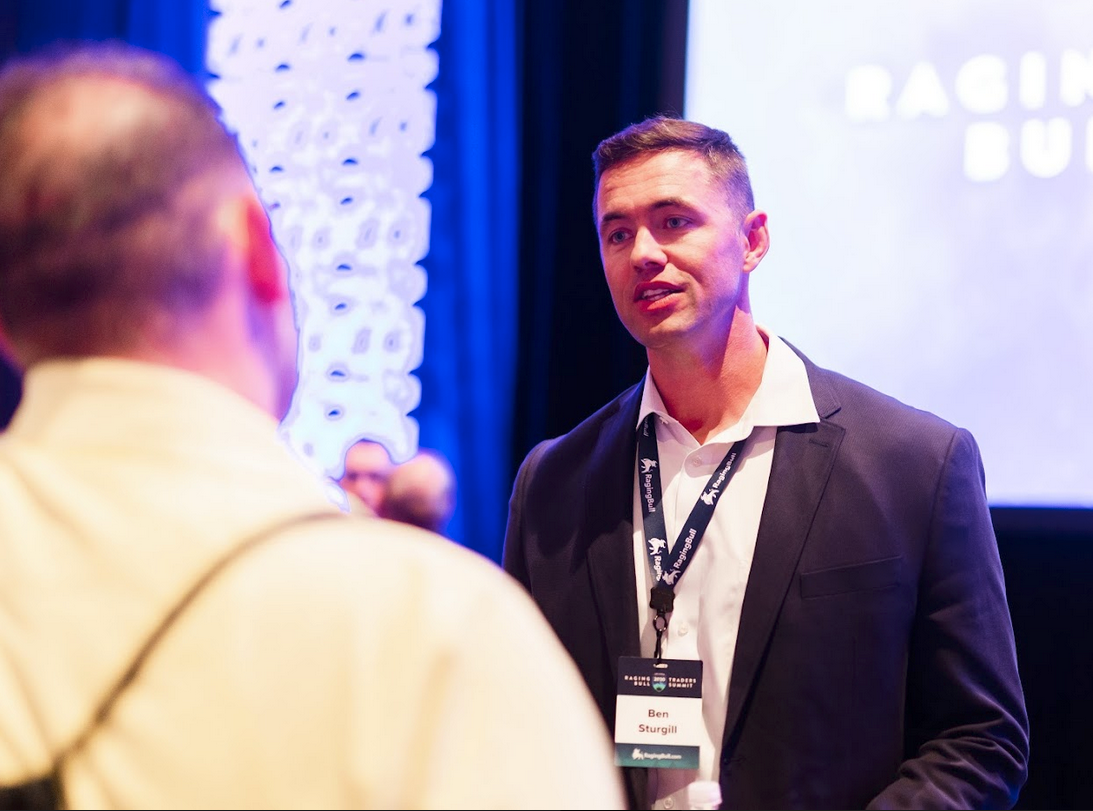 So why are new lows still being made?
Remember 2008, when uncertainty in the wake of Lehman Brothers gripped the market. 
Well, it is POSSIBLE that similar uncertainty is building now. 
For the past two weeks, Credit Suisse's new CEO Ulrich Koerner tried to assure market participants that the Swiss bank is 'safe," after concerns of its liquidity position and CDS (credit default swaps) holding began to surface.
If CDS sounds familiar, this was basically at the center of the financial crisis of 2008.
The corporate credit market is perhaps THE most important gauge of the market's health.
When credit spreads are widening as aggressively as this next chart shows has been the case for this VERY IMPORTANT Swiss bank, it can breed UNCERTAINTY which the market absolutely hates.
Needless to say, this is a development we ALL must pay attention to…so STAY TUNED.
I remind you…YOU DON'T STAND A CHANCE IN THIS MARKET without tools like mine to help guide the way.

My Simple Recession Gauge Is Red Hot!
Friends, here is my simple gauge for a recession. 
When the largest companies start dumping products due to excess inventory issues, we know that demand has basically stopped versus all previous norms. 
AMZN is having an inventory FIRE SALE Oct 11 and 12.
How are they getting around this? 
They're branding it as "Holiday Deals."
This weekend I saw an Apple product discounted 25%..that never happens!!! 
AAPL stock could be next and that would hit the market hard, if it were to occur. 
Biggest thing I'm watching this week is the relationship between the AAPL and VIX Charts.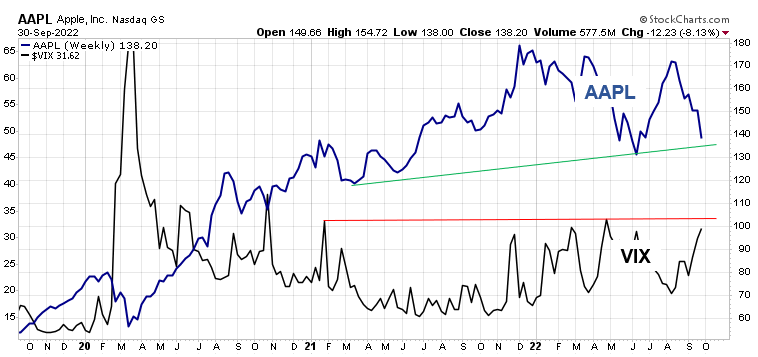 Above is a weekly chart of the VIX and of AAPL, with their respective long-term Trend lines that MUST hold in order for another big market leg lower to be prevented.
What you see here today is just a small taste of the MACRO analysis I am examining to start the new week.
If you don't want to wait for next week's "Hustle" to find out how things went, you can get actionable ideas delivered to you here.
Let's have a great rest of the week and until next time!