If you don't already know, I have been blessed enough to be able to play professional basketball at one point in my career.
And I have also been blessed enough to have learned from some of the best along the way.
Like this guy, Charles Oakley, who is just a super nice guy that helped teach me how to play post defense.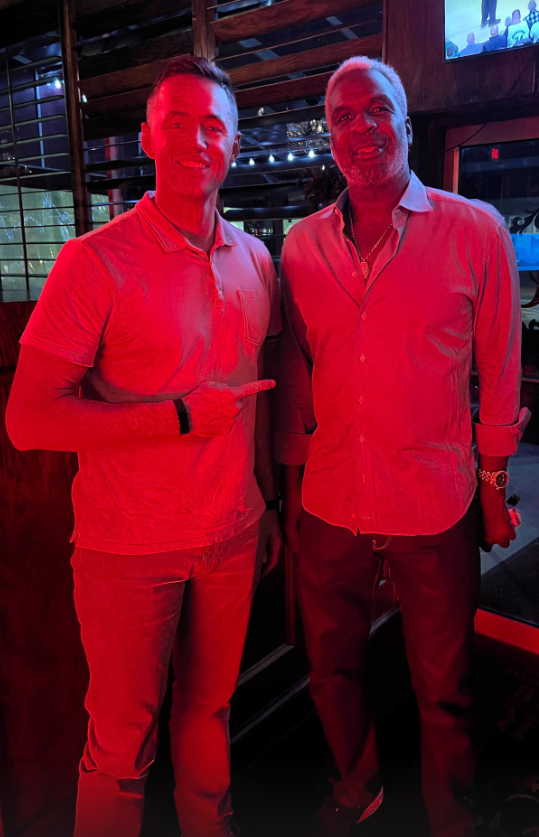 Why do I mention this today?
Because, my friends, it's about time you learned how to play defense in your trading.
As a starting point, I implore you to stop!
Stop looking for that "Holy Grail" service that only pumps out winning trade idea after winning trade idea.
Trust me, IT DOESN'T EXIST!
What you should be looking for is a service that meticulously curates a list of daily trading ideas, then actually educates you on why those trades have been chosen based on how markets really work.
Why am I harping on this point right now?
Because, in case you haven't noticed, from Morgan Stanley recently stating that markets are moving into a "much broader sell-off phase," to Deutsche Bank warning that a deep U.S. recession lies ahead, more and more of Wall Street's biggest banks are starting to turn bearish on the market going forward.
What does that mean for you as a trader?
Well, in addition to it means that the days of finding stocks that only go up with manipulation from the Federal Reserve probably won't be back for quite a while, it also means that you actually have to learn how markets work so that you can identify on your own which trading ideas have the best chance of working.
Folks, I'm LIVE and in the Workshop with my members EVERY TRADING DAY, not only walking them through which options should be chosen to complete the appropriate trading strategy, but also teaching members how to build their own custom screens meant to find trades that fit what the market's internals are suggesting.
What you see above is a screenshot of my LIVE Workshop video session from this past Tuesday, which shows the results of one of these custom scanners.
The process of working through that list and teaching members how to find the right trade ideas is pure gold and I hope you'll come join me to learn all about it.
Let's have a great rest of the week and until next time…