Every Monday I use this time to demonstrate what alerts I learned the most from the past week and why.
In addition to the current setups in the market that I find the most compelling and therefore have the most potential to run in my opinion.
Let's get right into it!
VALE, F, and why I can't afford to be complacent in this market….
I'll cut right to the chase here folks; there are explosions going off in this market almost daily and they are creating unprecedented opportunities to capture premium in this volatility. Case in point: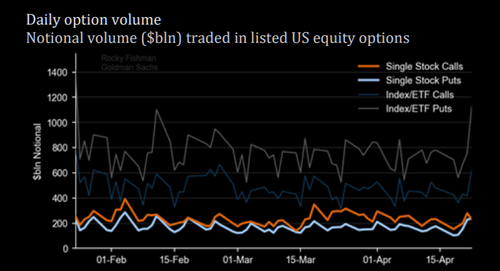 The chart above represents exactly what it says, daily option volume since February. We aren't seeing any slow down into what most think is a 'calm' period in this conflict between Russia and Ukraine.
Quite the contrary… we are seeing options volumes across the board increase drastically.
To me this looks like the case because this week on May 4th, the Fed is set to raise rates by 50 bps.
You read that right, this Wednesday could be an extremely volatile day for the markets. 
From my standpoint; I will want to be nimble and open to option trading strategies that take advantage of volatility like option strangles, a critical tool at my disposal that is directionally neutral, long volatility, allowing me to ride out these swings and potentially take profits on both sides.
Now with that let's get to the Hustle!
This week, I'll be covering:
INTC

– Blue Chip Name Tapped Out?!

VICI

– Dark Pool Volume Confirmation To New Highs?!

VALE

– A 0-DTE .15 to .70+ option pick you

must

see…
But first, let's look at some recent smart-money plays that I brought to my readers attention:

Back on 4/28/22 I alerted my LottoX Members to:
VALE Long
Contract: $17 Calls
The $17 calls here for only .15 could see really nice movement should this trend continue into tomorrow, with Ben and Ethan seeing this as a key stock to look at into tomorrow.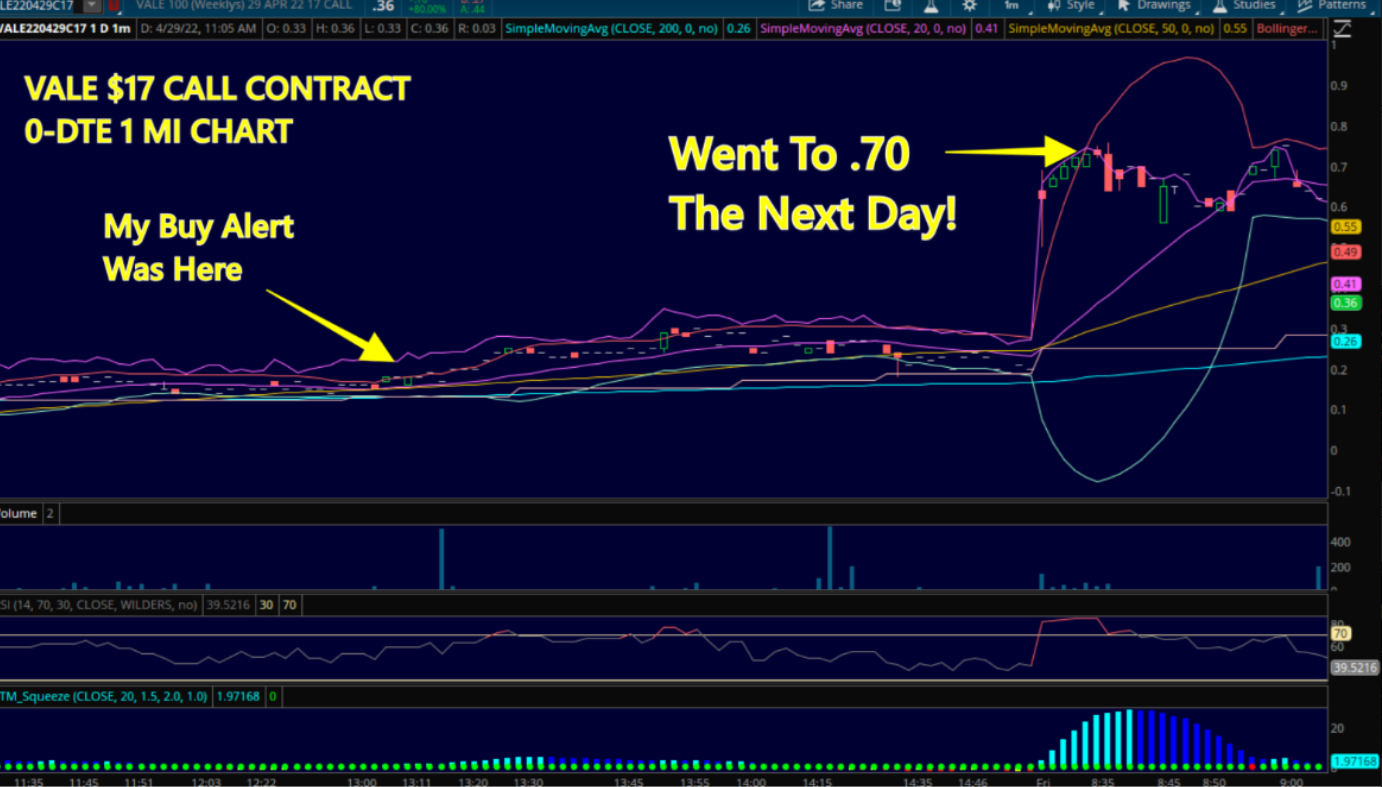 And sure enough, the contract saw price action into the next day that brought the options contracts to over .70 each!
F Long
Contract: $14.50 Calls
With the automotive space heating up into the summer months and the recent price action here, these calls for only around .15 could heat up as well.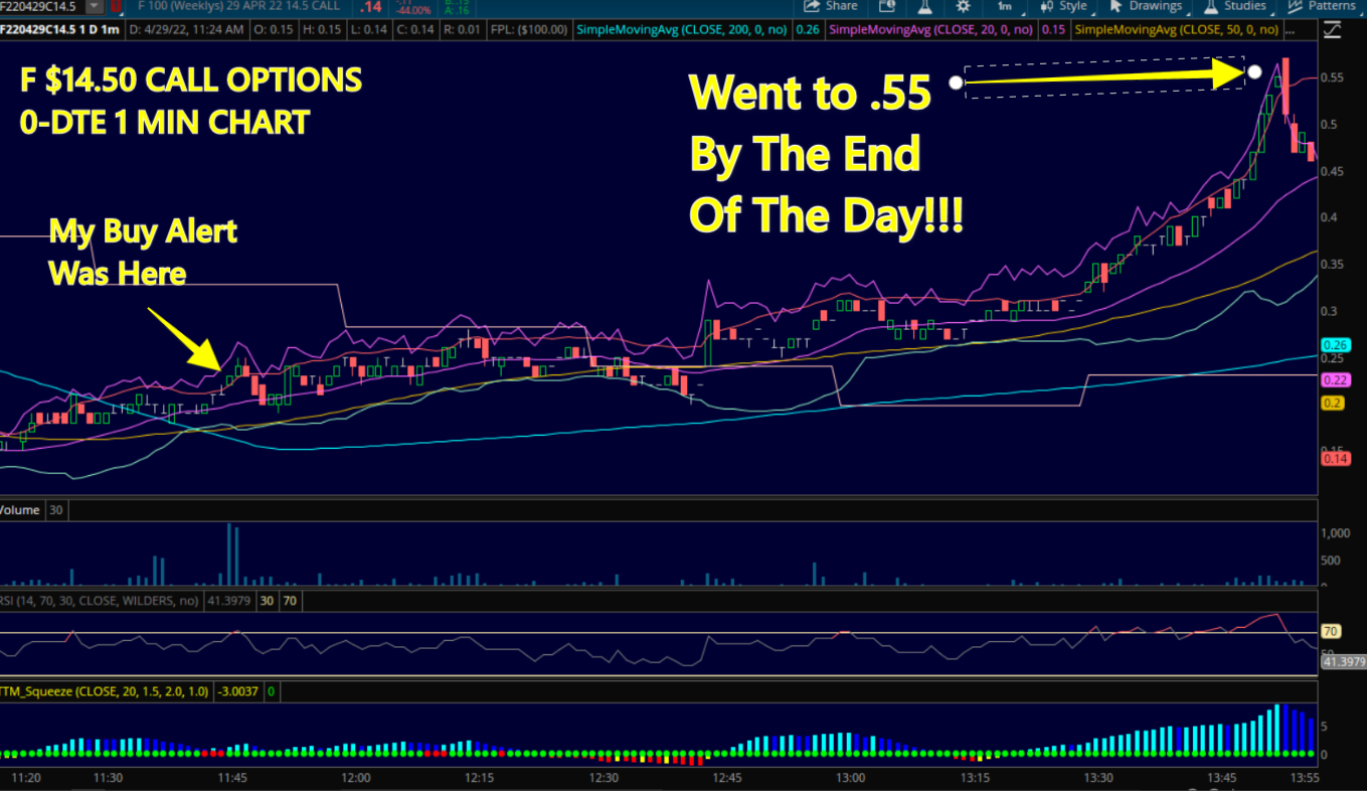 Now, BOTH of these throwbacks came from Thursday's LottoX Live session.  If you aren't a member yet, consider saving on a year of access today.. CLICK HERE TO JOIN LottoX
Okay, that's enough looking back… Because as much as I hope these helped you find some winning trade ideas, I want to talk about what's cooking now in the Fat Cat Kitchen…

VICI
Price action never lies, and that has certainly been the case as of late for VICI, a company in the real estate industry.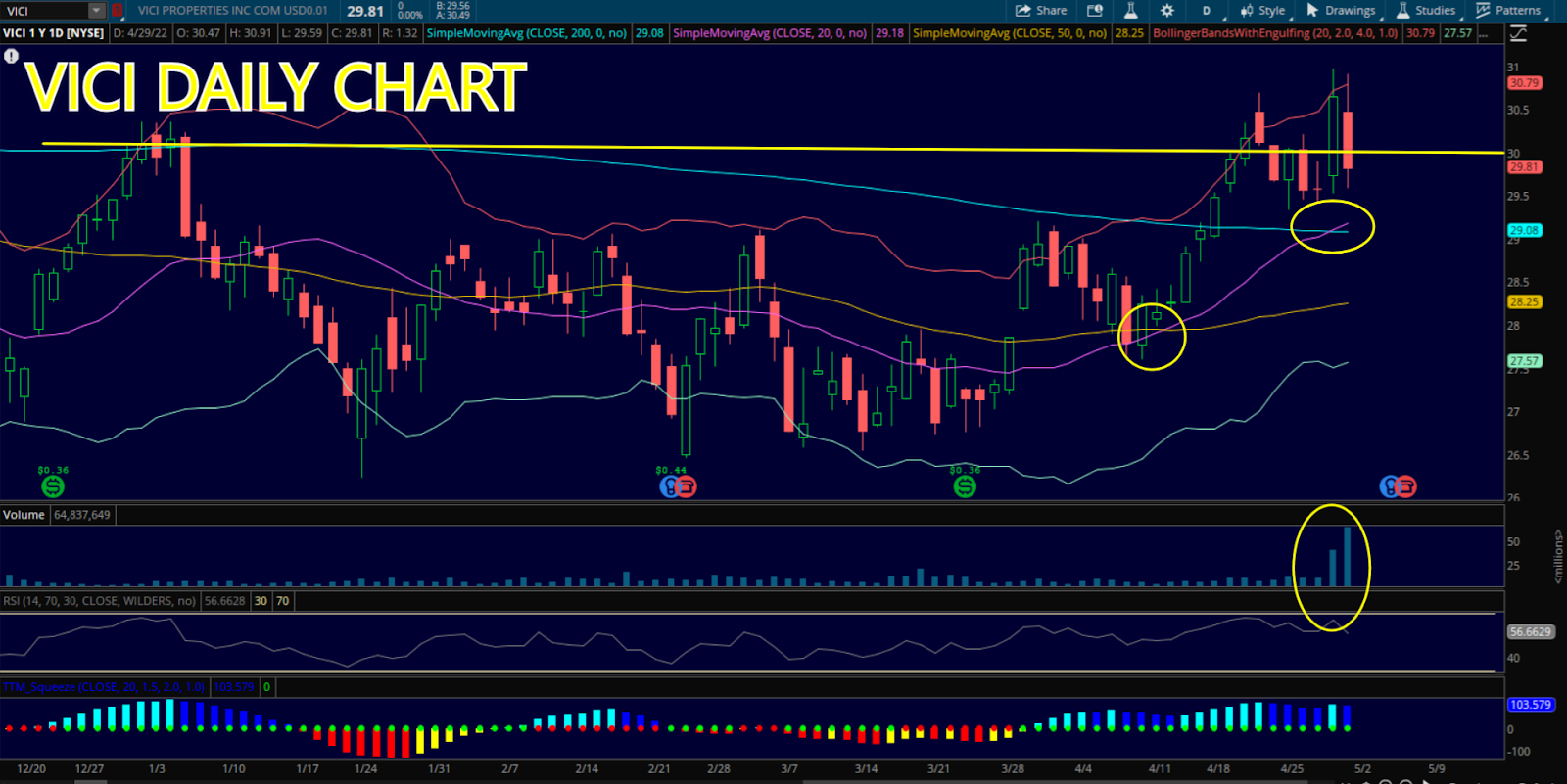 Though the market has dropped hard to key support, VICI is in a bull flag headed into earnings after hours on Wednesday.
What is more, over…
VICI saw over 13 million shares traded hand in the dark pools this past Friday at $29.81. I'll be watching to see how price interacts with this key level. I'd be interested in the June 17 $30 calls on a break and hold of $30. If it were to break below $29 then I'll adjust the watchlist and look to go short.
NOTE: Names like VICI are what I add to my Dark Pool Picks Dynamic Watchlist, which streams during market hours for my Dark Pool Picks Members.  That means you don't have to wait for next week's "Hustle" to get these ideas delivered to you..
INTC
INTC has cracked a critical support level at $44 a share and may not show any signs of slowing down just yet.
I told my Dollar Ace Members about this one just this past Friday.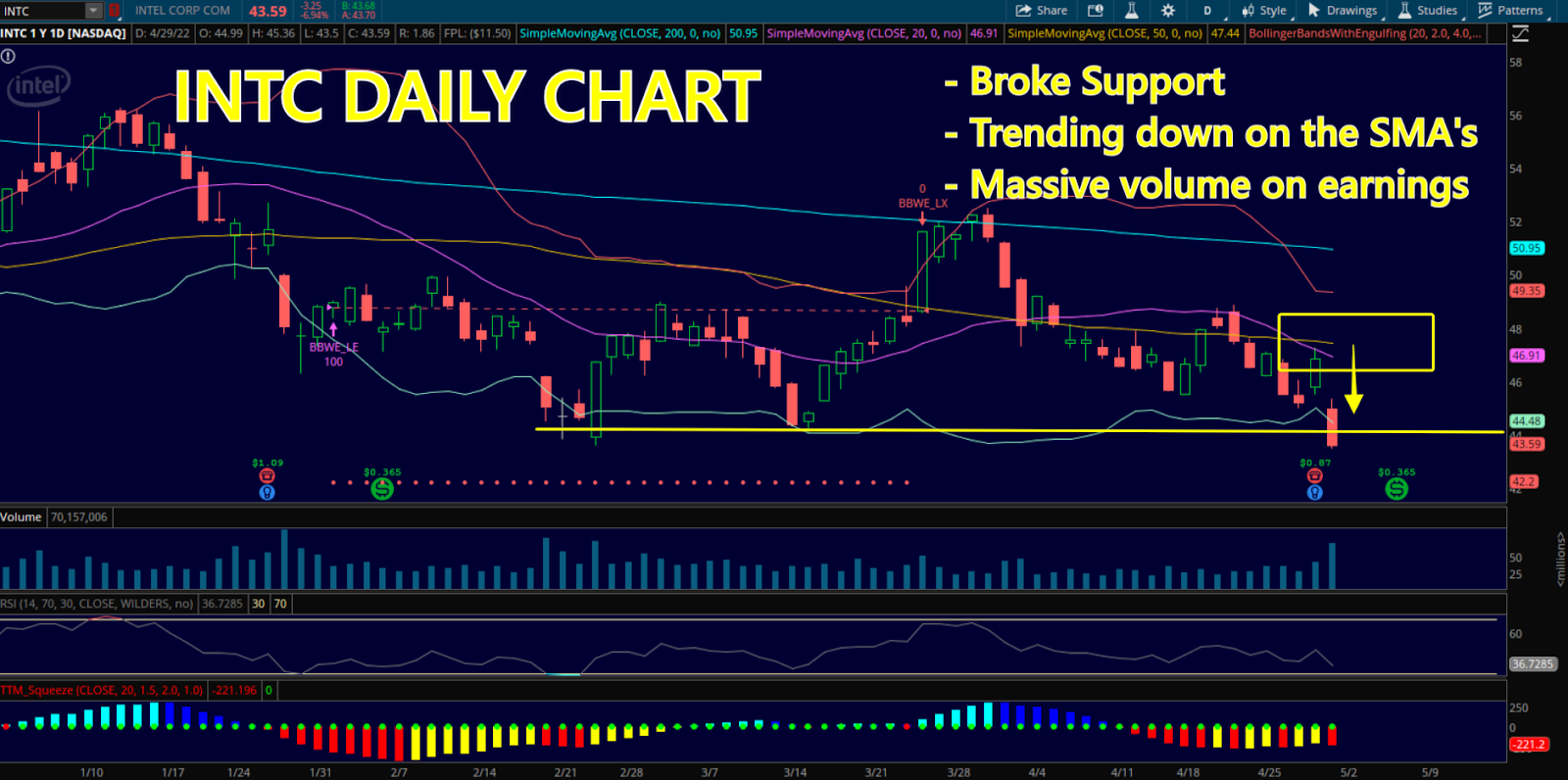 With this current price action, it seems like INTC is extremely sensitive to any downward price pressure on both the indexes and soft economic data from a macro standpoint as well.
All this is coming as the company just reported less than stellar corporate earnings.
As the stock moves from here, I will be looking to see if it can test the $44 level again as resistance and see how it reacts there. Should INTC not take that level out and pullback under to $43 or lower, I think we could even test $40 from here in the most aggressive scenario to the downside.
And don't forget that my Unusual Options Scanner streams LIVE for my Dollar Ace Members whenever the market is open.  Get Access!

Well that's it for today – Happy trading, Full-Scopers –  I'll be in touch!