If history has taught us anything, it's that major corporate bankruptcies RARELY happen in a vacuum.
And FTX's recent bankruptcy is not different, as The Wall Street Journal is reporting that BlockFi is next in line.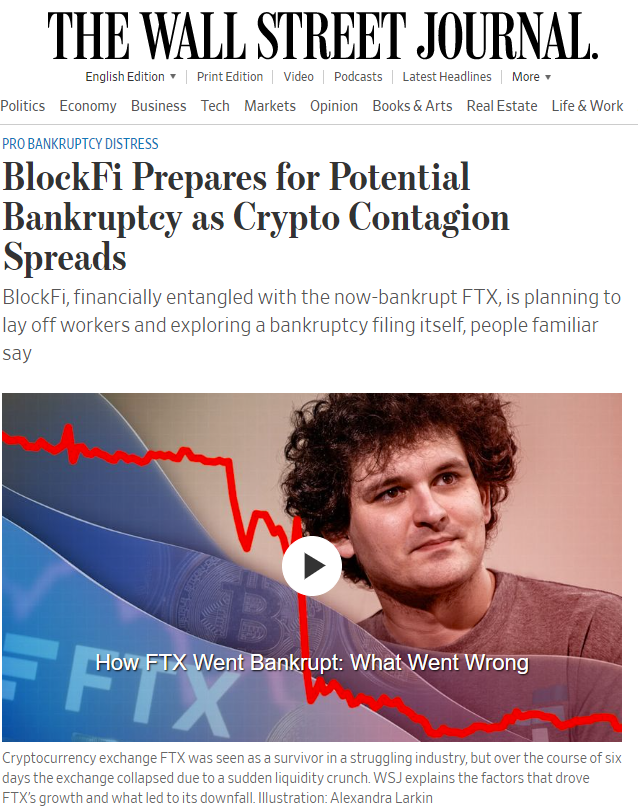 One of the MAJOR lessons I've learned in my long trading career is how to steer clear of disasters like these.
And as one of RagingBull's top gurus, I am CONSTANTLY hunting for strong companies with excellent risk vs. reward ratios.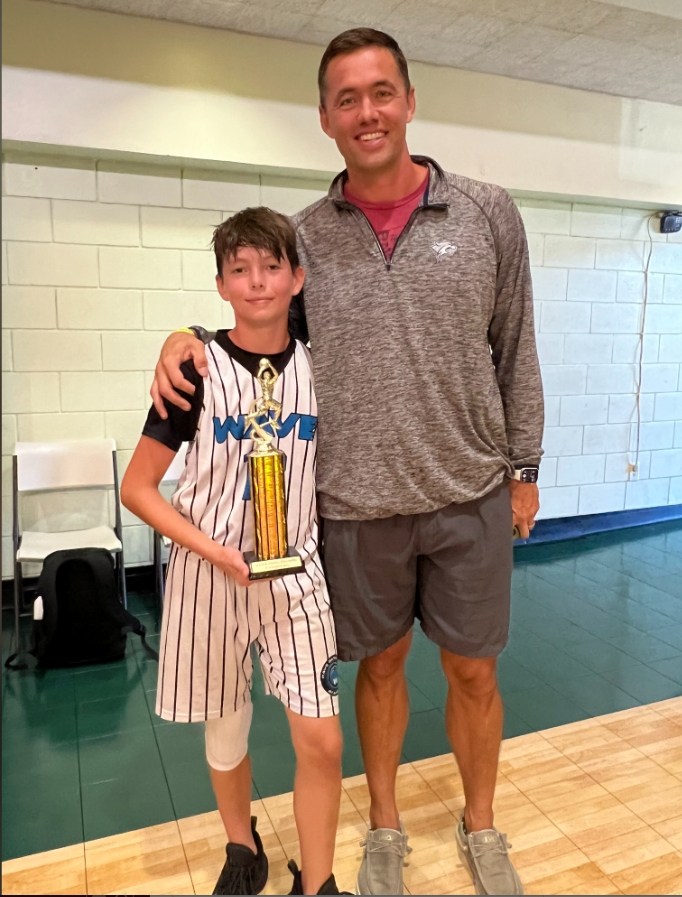 Right now, I am seeing quite an interesting setup in META.
Yes, META has been in the news of late after laying off a massive number of employees. 
To be fair, though, many large growth companies have been making similar moves of late.
This, unfortunately, is an evil inevitability with public companies whose responsibility it is to deliver shareholder value.
The cycle of boom and bust in markets will go on forever, so we as traders have to be ready to capitalize.
Teachable moment:
While there is no single metric for identifying the overall financial and operational health of a company, one way to measure how solvent a company is is by its debt-to-equity ratio.
The debt-to-equity ratio is generally a strong indicator of a company's long-term sustainability because it provides a measurement of debt against stockholders' equity, 
A lower ratio means more of a company's operations are being financed by shareholders rather than by creditors. This is a positive for a company since shareholders do not charge interest on the financing they provide.
META has matinted very low debt-to-equity readings in recent years, making it a low insolvency risk, which was not the case with FTX.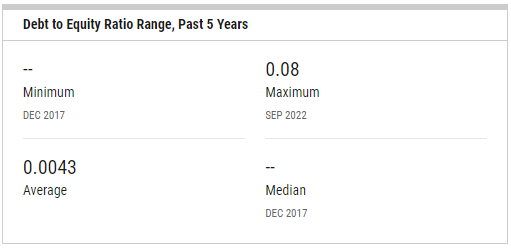 Now, tomorrow is the day when I take the stock options I think have the most EXPLOSIVE potential and present them to my LottoX community.
And right now, META is one of those names.
Technically, META's implied volatility is only trading in the middle of the range as the stock continues to rally with the market.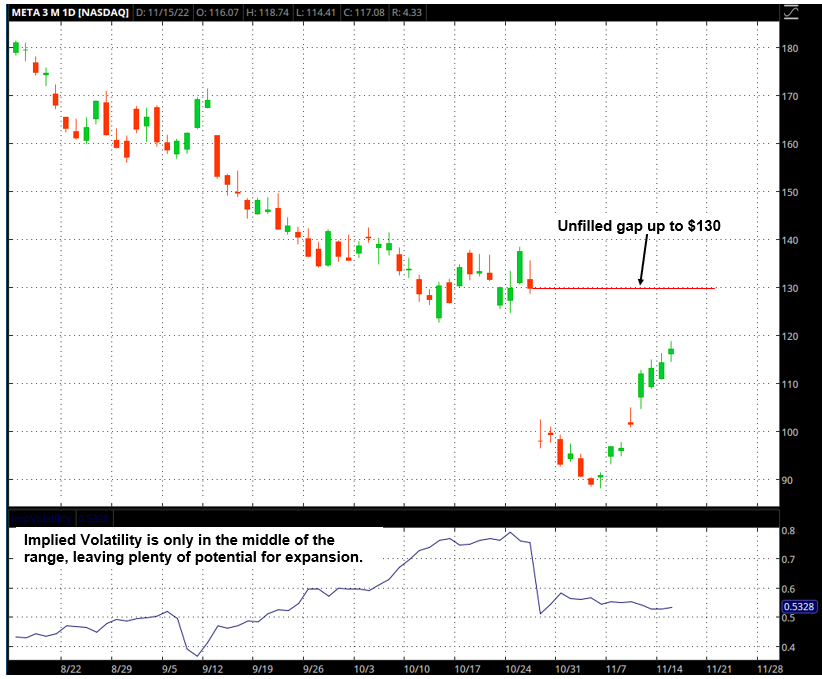 I am also seeing a similar setup in AMGN, and the implied volatility and technical setups for both of these stocks is a THE CORE of why my right hand man Ethan Harms and I have been able to find movers like this in recent weeks: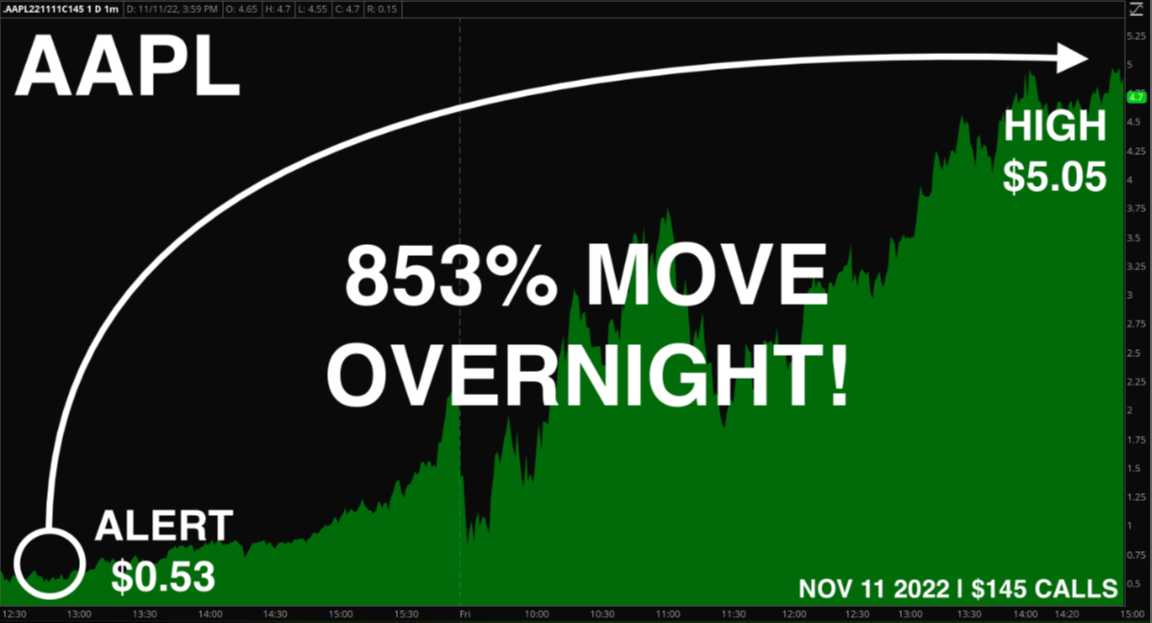 It all DROPS at 12:30 ET tomorrow in my LIVE LottoX 0-DTE session, and seats are limited so I hope to see you there.