Man, I hope you've been taking some time to destress in this chaotic market.
I can't say it enough…taking time for yourself is absolutely critical to keeping a clear head when price action just isn't doing what you expect.
For me, taking my boys to their first Tampa Bay Rays game along with my brother (the lovable, bearded guy) recently was the best possible way I could have imagined to kick-off the summer.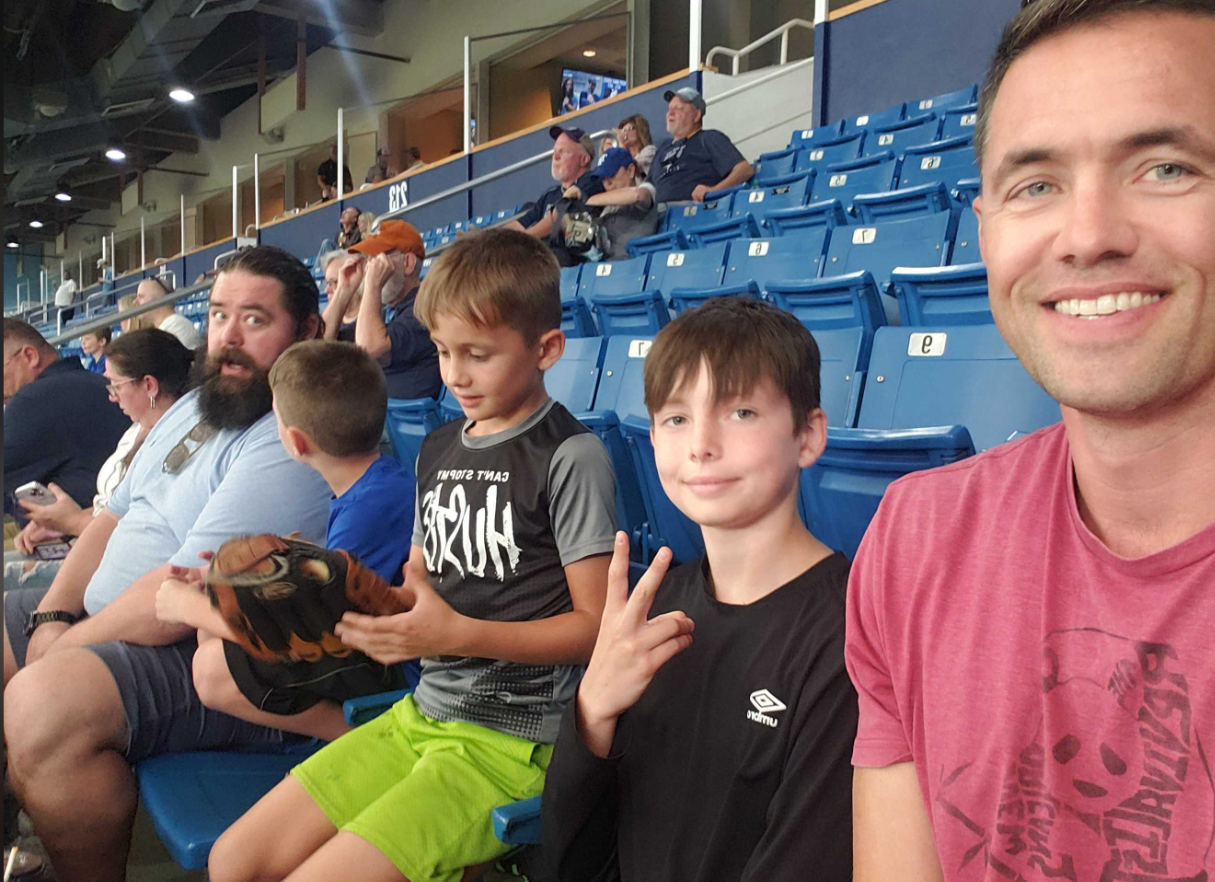 But I am going to be honest…
Things have actually been going well in my trading of late…
and the wide range of strategies that I bring to the market each and every trading day has been a key reason.
What's the one strategy that has been helping the most of late?
Well, it's based on a pattern you probably never knew even existed.
It's one that I learned from a former Wall Street pro that used to develop automated trading systems. 
Friends, whether it's due to algorithms…. or human behavior…. or a combination of both, the market has certain tendencies that can be exploited.
No, I am not talking about the popular technical patterns like "flags" and "double bottoms" that I also love to trade.
I am talking about a certain time of day exit and entry strategies that many hedge funds use….
Here, let me show you an example…
What you see below are the backtest results showing how a strategy that buys the close and sells the open of SPY does far better than a strategy that does the opposite.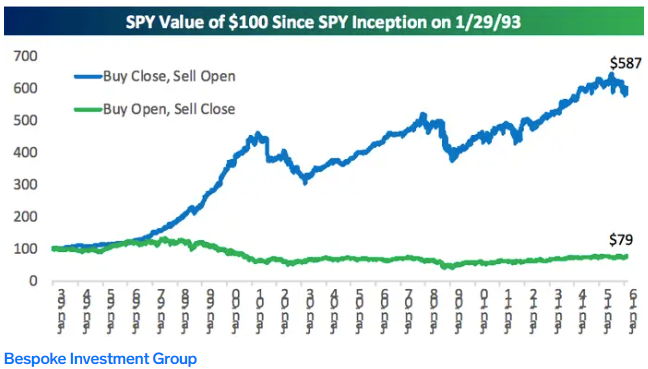 These are the simple tendencies that many big Wall Street firms pay teams of mathematicians to find.
Now, this particular strategy is a bit different from the one that I used to find recent overnight movers like 78% on CPB, 241% on CVX, and 442% on UNG.
But it's not too far off.
My strategy is even comprehensive because I combine it with some HEAVY-HITTING, CUSTOM scanners that cost me a combined $6K/ month to run.
TRUST ME when I tell you that if you are not trading differently from the crowd in an ugly market like this, you're at a disadvantage.
If you want to see how I'm finding big movers in this market, friends, come see what my Mobile Closer strategy can do for you with this Satisfaction Guarantee.