As a former professional athlete, you know I can appreciate a good team of cheerleaders.
And man, cheerleaders are what I wish I had right now to help me get you fired up about tomorrow's 0-DTE trade opportunities that are going to be here at 12:30 pm EST.
What's the excitement all about?
Quite simply, it's because of mind-blowing movers like this, which we showed to members at $0.15 during last week's 0-DTE Training session.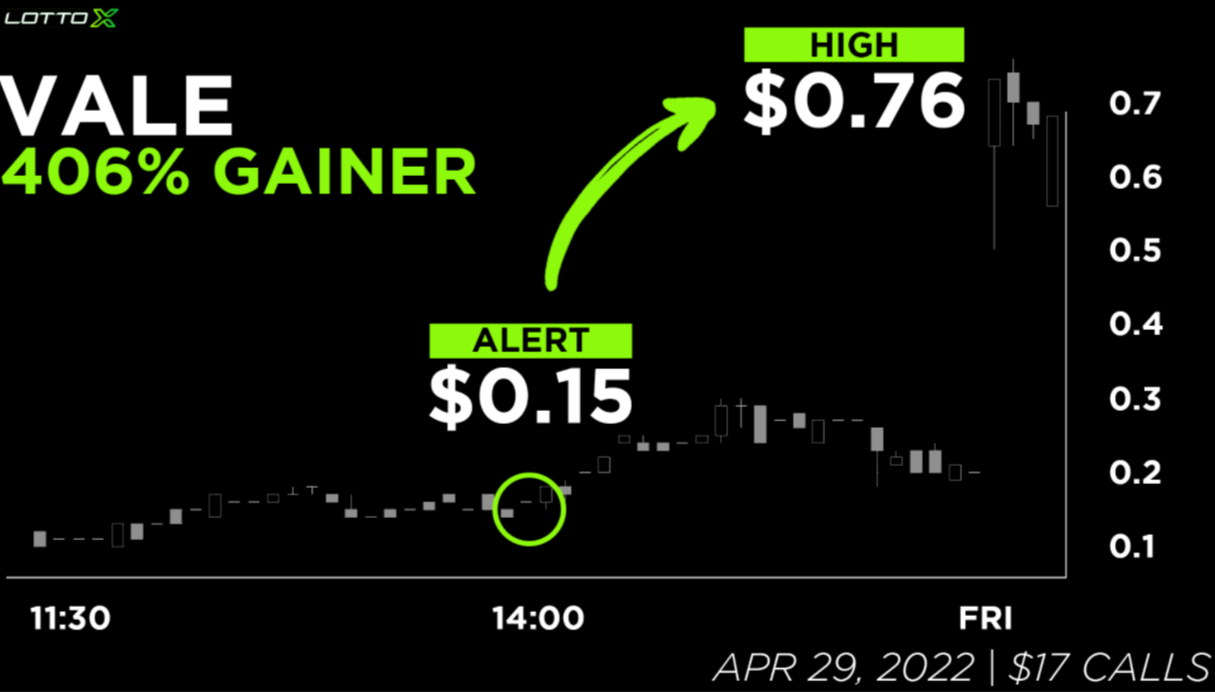 How'd my partner in crime Ethan Harms and I find this trade idea in VALE, a stock in the Materials sector?
Trust me, you'll want to keep reading.
In the meantime, allow me to bask in the glory of the  29 Apr 22 $17 calls that rallied from our alert price of $0.15 to a high of $0.76, a 406% move in less than 24 hours!
Remember, these "lotto" trades carry high risk because of this kind of potential to move extreme distances in either direction, in such a short period of time.
That's why we like to consider these our "junk food" trades that should only be traded for excitement and not for traders to try and build a career on.
These sub-$1.00 trades are meant to allow traders to leverage the power of options with a low capital requirement.  
For example, if the cost of one of these ideas is $1 to buy the call option, the capital requirement for the trade is only $100 (1 options contract commands 100 shares of stock, so $1 X 100 shares = $100).
So how'd we find this idea?
Look, with so many big tech names reporting last week, the safe way to play things was to avoid trading too heavily in the tech space.
So we looked elsewhere, and we did that by scanning the leading sectors using a Relative Rotation Graph (RRG). 
Relative Rotation Graphs are readily available on a number of charting platforms these days. Today, we'll be using the version provided on the Stockcharts.com website.
Stockcharts.com describes RRG charts as follows: RRG® charts show you the relative strength and momentum for a group of stocks. Stocks with strong relative strength and momentum appear in the green Leading quadrant. As relative momentum fades, they typically move into the yellow Weakening quadrant. If relative strength then fades, they move into the red Lagging quadrant. Finally, when momentum starts to pick up again, they shift into the blue Improving quadrant.
The comparisons are made relative to some benchmark, which in most cases is the S&P 500.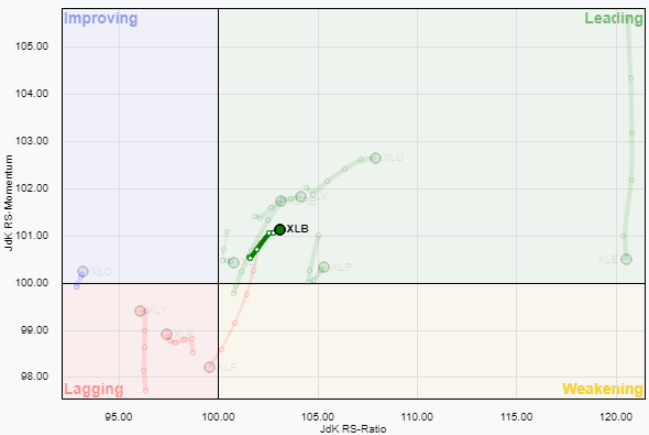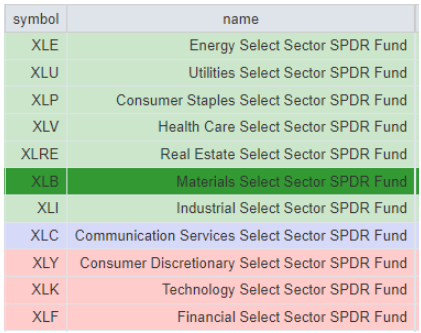 Though not visible on the top rotation graph, the S&P 500 ETF (SPY) is positioned at the origin (where the X and Y axis meet), while the 11 S&P 500 sectors are positioned around the S&P 500 based on whether they are Leading, Weakening, Lagging or Improving relative to the S&P 500.
So what this chart was telling us last week was that the Materials sector's push into the top right quadrant meant that it was outperforming (Leading) the S&P 500.
From there, ETHAN and I applied our collective decades of charting experience to find the right momentum setup heading into the 04/29 expiration, and this chart tells you everything you need know about why we liked this trade.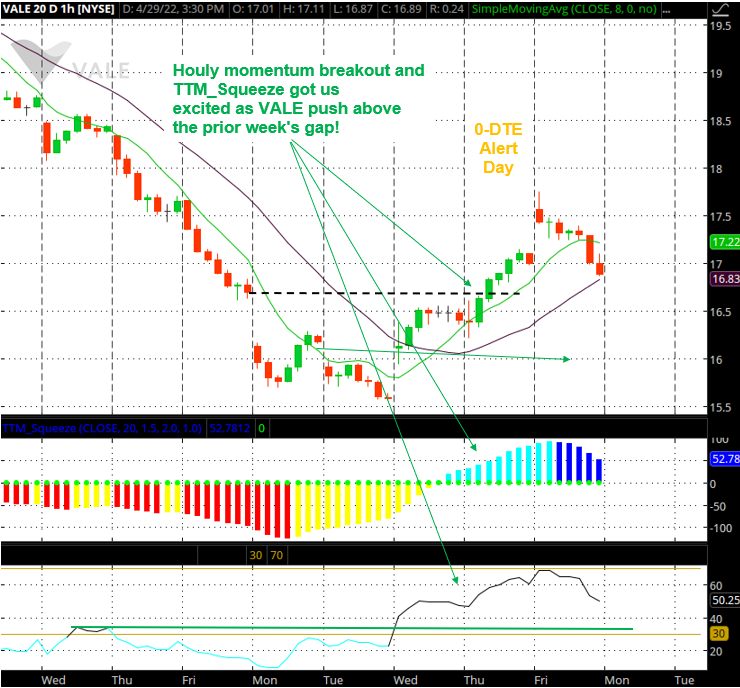 DON'T FORGET! I do this in REAL-TIME, but you've got to be there THURSDAY AFTERNOON IN – THIS ROOM. 
Let's have a great rest of the week and until next time…