Is a major market bottom near?
When there is blood in the water like there has been recently, you can be sure that Wall Street's biggest sharks are feeding…
And I can see where they are feeding!
Right now, you too can see where BIG Wall Street institutions are feeding with this NO-RISK Satisfaction Guarantee at a discount of 84%!

Sentiment is a HUGE part of how I time markets, and when things are as depressing as the Bank of America Global Fund Manager Survey suggests…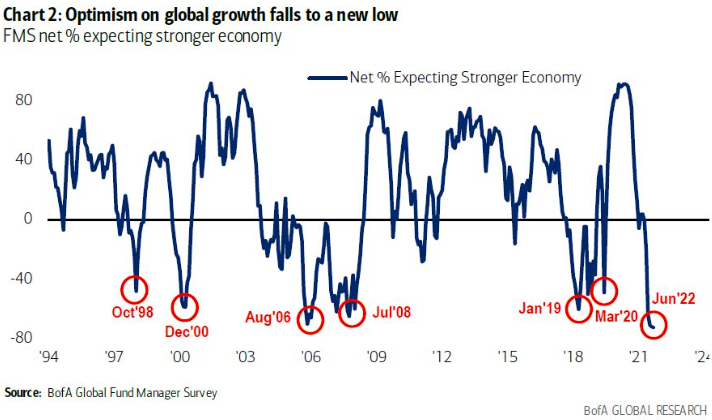 That's when I pay particular attention to my CUSTOM Dark Pools Scanner.
As we get ready for a new week of trading, in a world where we just saw the Fed raise interest rates by the most in SEVERAL DECADES…
these are the names where this scanner has been seeing Wall Street's sharks try to hide their activity.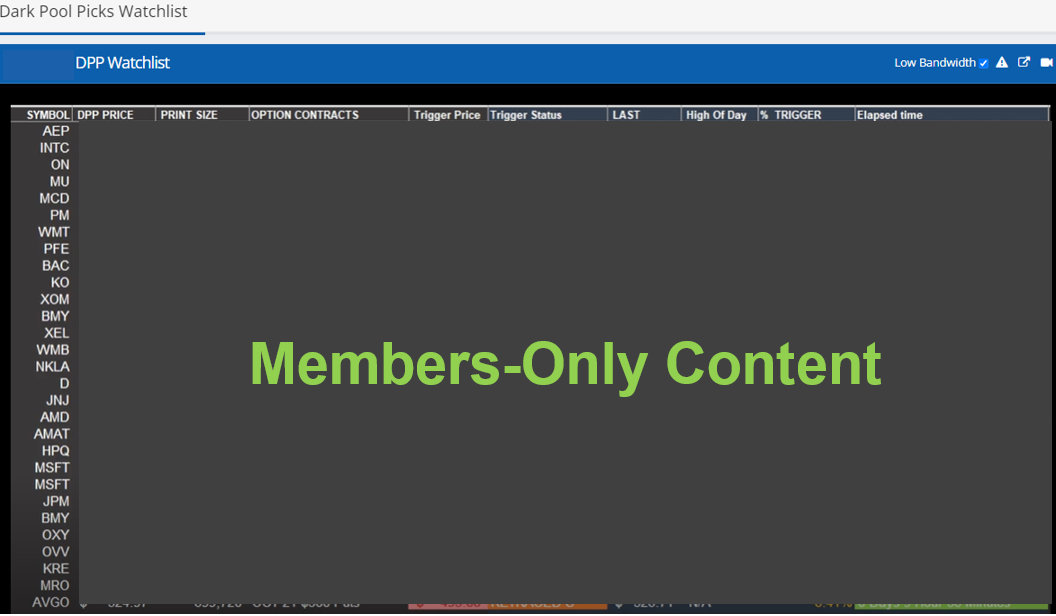 Now, don't forget, Monday is a market holiday…
So come Tuesday, I will be applying my other CUSTOM tools to this list of names to find setups I am interested in.
Just to give you a quick example, you can be sure that, if I want to be bullish in any of these names, I will be looking for relative strength against the S&P 500.
Like this chart of OXY, which is just one name that looks interesting on the scanner, measured relative to SPY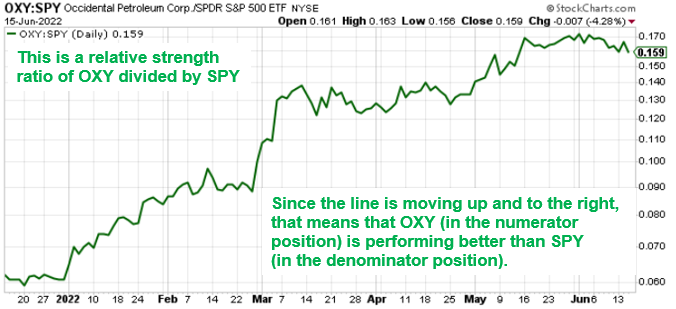 Friends, I don't even want to tell you how much I pay to be able to maintain this important scanner…
And right now you have a chance to be a part of everything on this list and more…