Welcome To The Cutting Edge Of Market Insights,
Every Monday I use this time to demonstrate what alerts I learned the most from the past week and why.
In addition to the current setups in the market that I find the most compelling and therefore have the most potential to run in my opinion.
Let's get right into it!
NFLX, NVDA; two names that 2x'ed despite the volatility in this market….
We've been in the firing line of earnings season for the past 30 days or so, with stocks like AAPL, NFLX, and many more reporting not so stellar numbers.
And here's part of the reason why: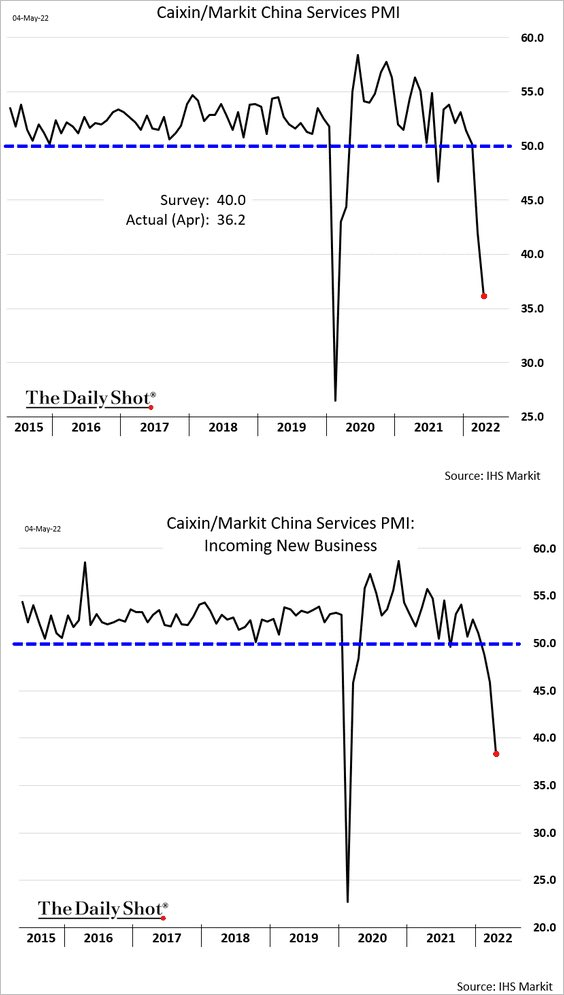 China, to put it bluntly, isn't looking so hot. 
This market had been heating up into the Fed's rate decision. And now with the Fed tightening, and the conflict between Russia and Ukraine showing no signs of slowing down, the economies of scale here in the US and China are starting to see weakness.
Now with that in mind, there are still opportunities abounding in this market every single week. In fact, I have some very compelling ones for you below, in addition to the ones that worked out well for me this past week.
Now with that let's get to the Hustle!
This week, I'll be covering:
NFLX

– Puts for the win!

NVDA

– Monster moves in this market!

AEP

– Utility sleeper waking up big time…
But first, let's look at some recent smart-money plays that I brought to my readers attention:
Back on 5/5/22 I alerted my LottoX Members to:
NFLX
Short
Contract: $180, 182.50 Puts
Ethan is seeing a VWAP test and possibly fails here, therefore he's looking at a 'possibly entry on any sort of bounce'. These are trading around .65 and 1.04 at the moment.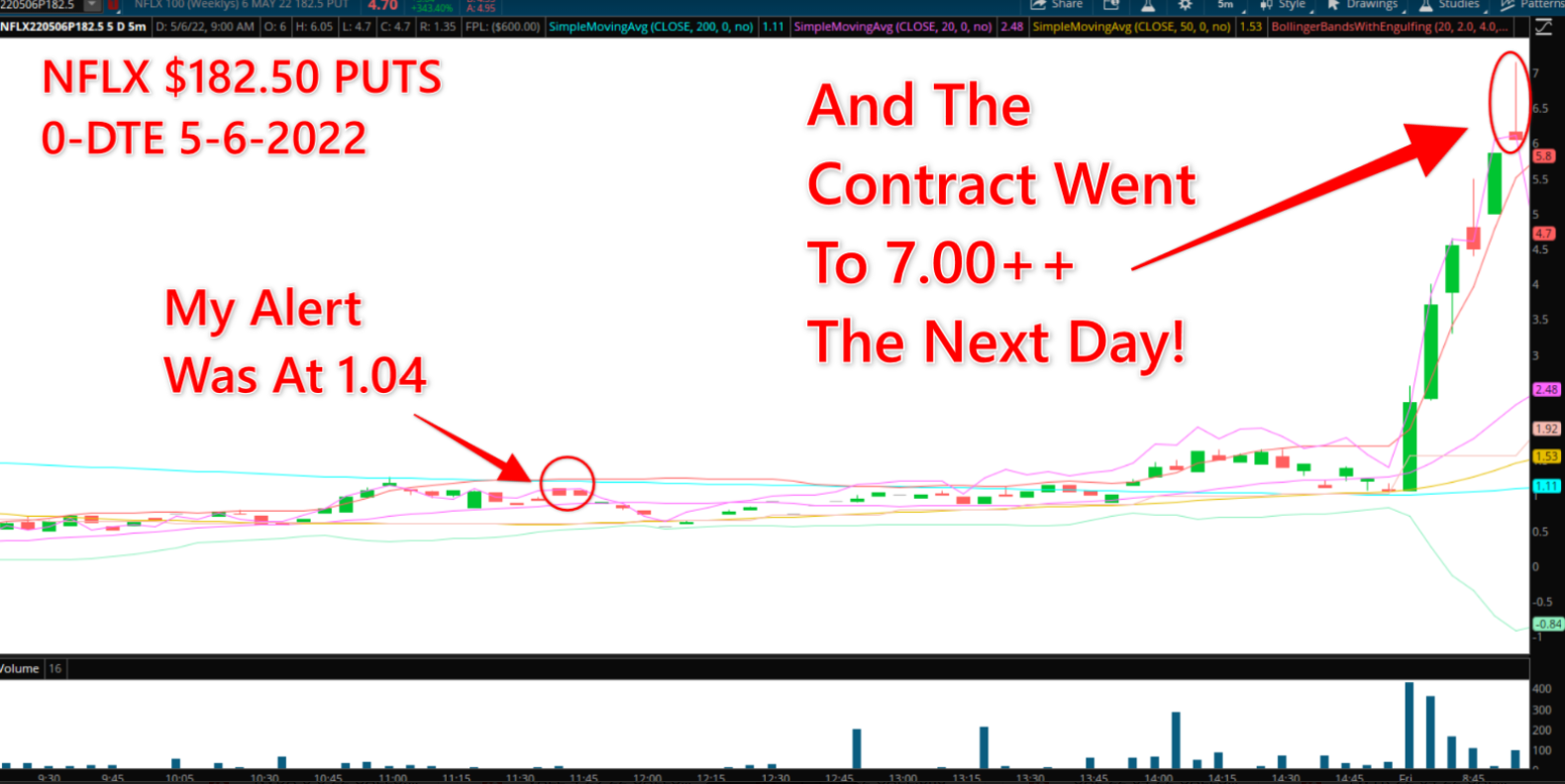 And sure enough, the contract saw price action into the next day that brought the options contracts to over 7.00+ each!
NVDA
Long
Contract: $200 Calls
Ethan sees this as another VWAP play into a few dollar move from here for the stock. This will be a quick mover here according to Ethan. These are currently trading around .70 as of this writing.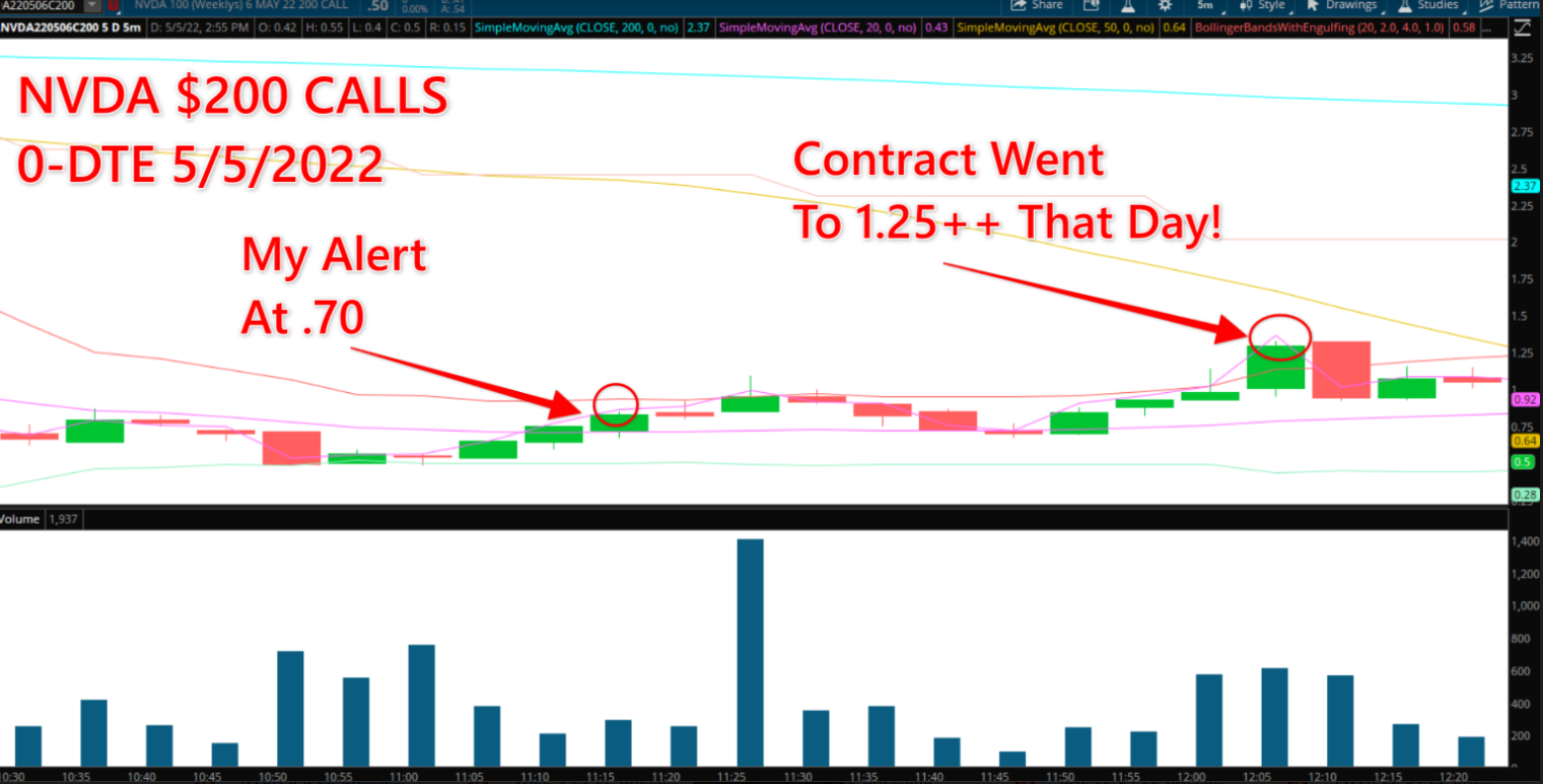 Now, BOTH of these throwbacks came from Thursday's LottoX Live session.  If you aren't a member yet, consider saving on a year of access today.. CLICK HERE TO JOIN LottoX
Okay, that's enough looking back… Because as much as I hope these helped you find some winning trade ideas, I want to talk about what's cooking now in the Fat Cat Kitchen…

AEP
Dark Pool Price action is some of the most exciting in my opinion, which is why AEP, a utility company of all things, really caught my eye.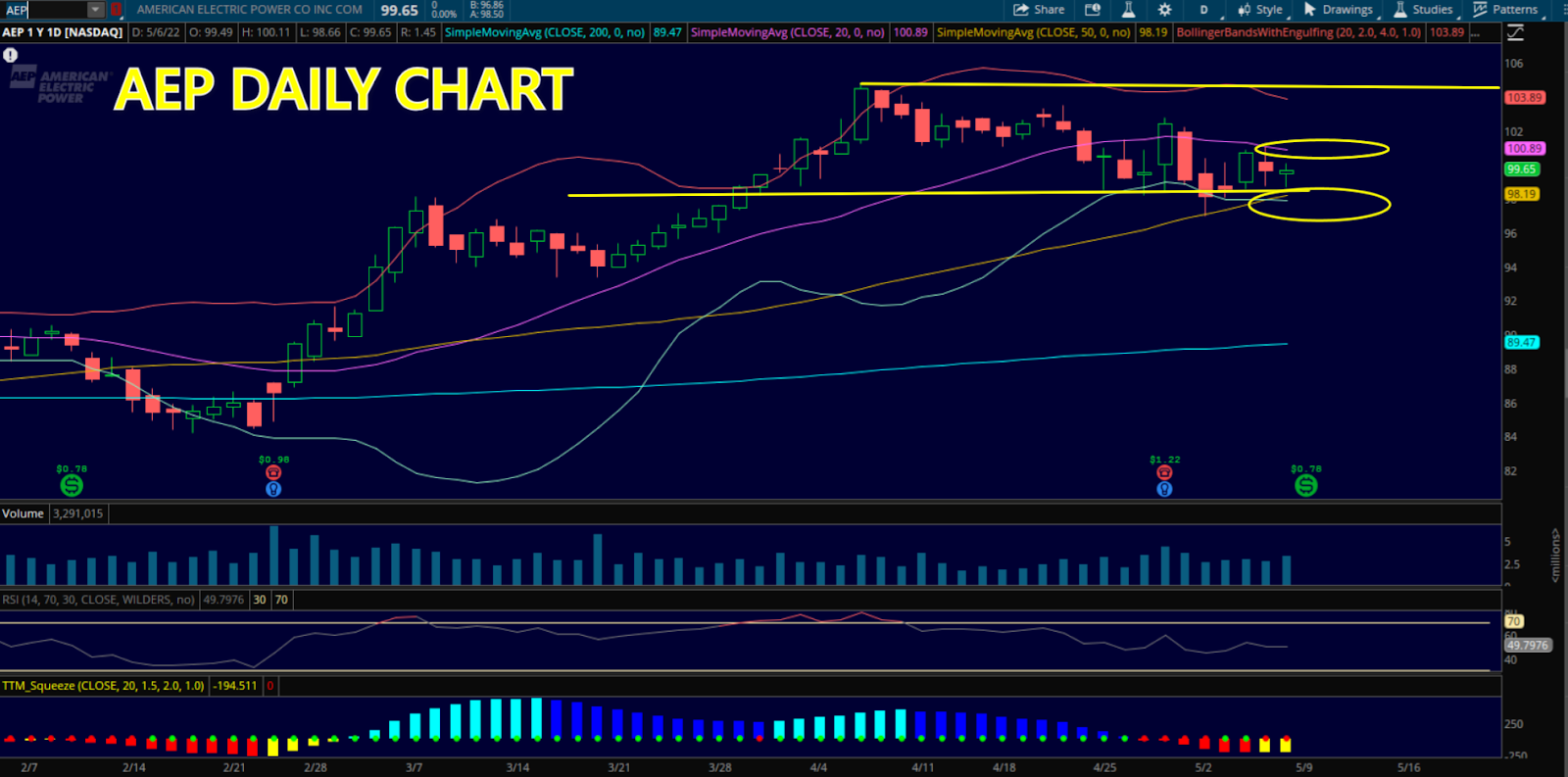 With the stock under $99 a share here in the pre-market, AEP definitely has its work cut out for it.

What is more, over…
AEP fits in the XLU ETF for utilities and this has been a strong sector in the midst of uncertainty in the market. The structure for AEP is strong and has pulled back to a key support with a compression of price and volatility that could send it higher. 
If it could get back above $100 I like the June $105 Calls. Also, here is a link to stream the Dark Pool Watchlist throughout the day. 
NOTE: Names like AEP are what I add to my Dark Pool Picks Dynamic Watchlist, which streams during market hours for my Dark Pool Picks Members.  That means you don't have to wait for next week's "Hustle" to get these ideas delivered to you..
VALE
Vale is trending now at tail end of this range down at $15.72 currently and looks like it could make a bounce from here.
I told my Dollar Ace Members about this one just this past Friday.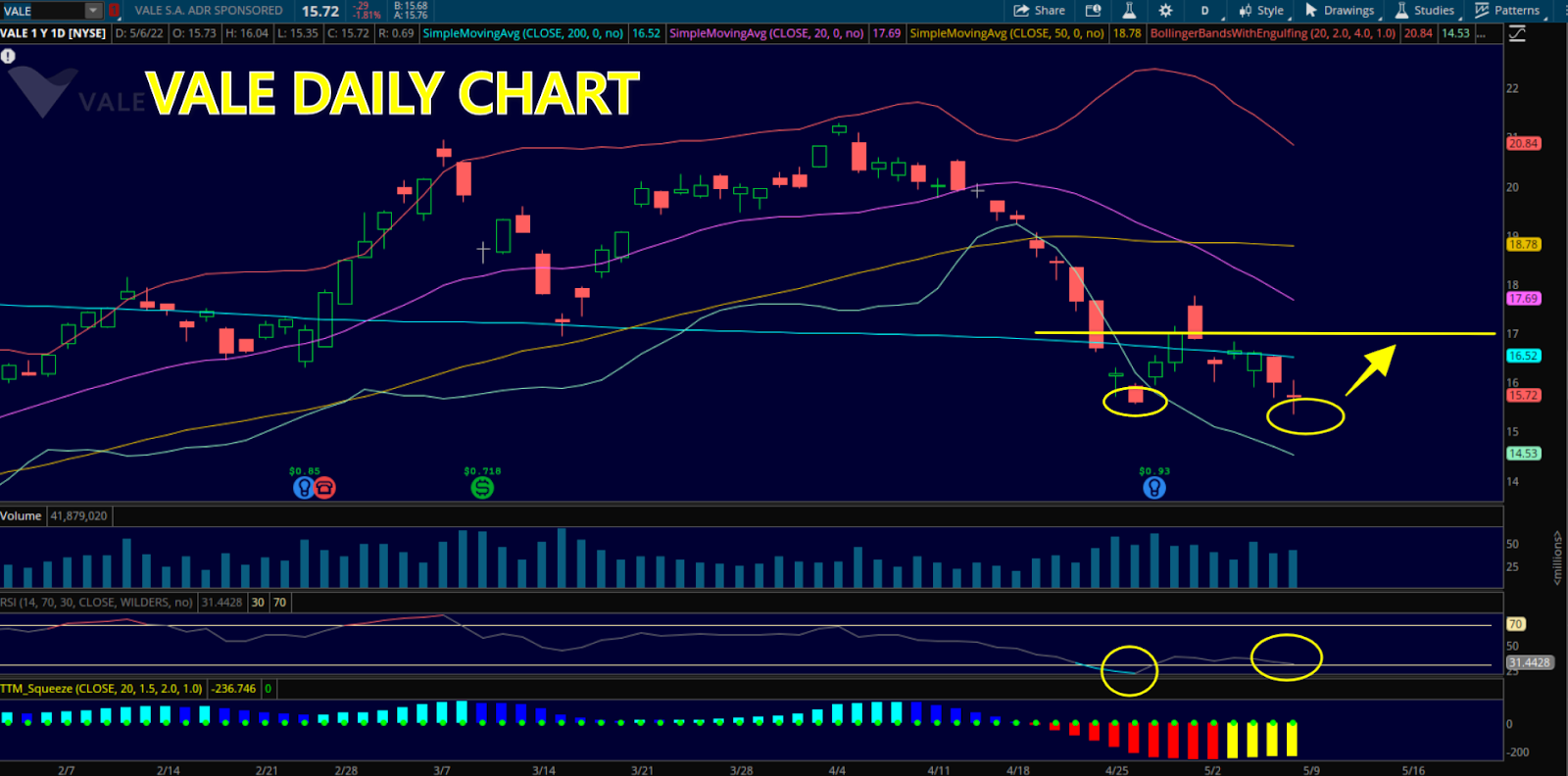 VALE has been on the DA Scanner before, and that's because of the way oil and gas continue to trade into massive volatility despite the action in the stock market in general. 
When I see a name consistently show up on the scanner, I think to myself that price action is right around the corner. 
With the stock trading here at around these levels, and this Dollar Ace Scanner pick looking for a price rise to $17, I like those odds into the summer driving season which can typically see a boost in the price of oil, and therefore the price of VALE as well.
And don't forget that my Unusual Options Scanner streams LIVE for my Dollar Ace Members whenever the market is open.  Get Access!
Well that's it for today – Happy trading, Full-Scopers –  I'll be in touch!