I am about to reveal that one of the most widely followed technical signals may be about to get triggered.
But first, it's critical you truly understand what this signal means.
When it comes to trading, knowing how your indicators are actually constructed is EVERYTHING!
Those wavy lines you see on your charts that help understand whether a stock's price may be overbought, oversold, or in a range, or if the stock is undergoing accumulation or distribution, are often constructed of complex calculations.
So for you to truly get the best out of these tools, it is imperative that you take the time to learn about their inner workings.
Lucky for you, today I am going to focus on one of the simplest indicators in existence, a simple moving average (SMA).
Simple moving averages are perhaps one of THE most widely used indicators in existence.
As this first chart of SPY and its 20-day SMA shows, these lines often help traders understand where key supply (resistance) and demand (support) points should develop on a chart.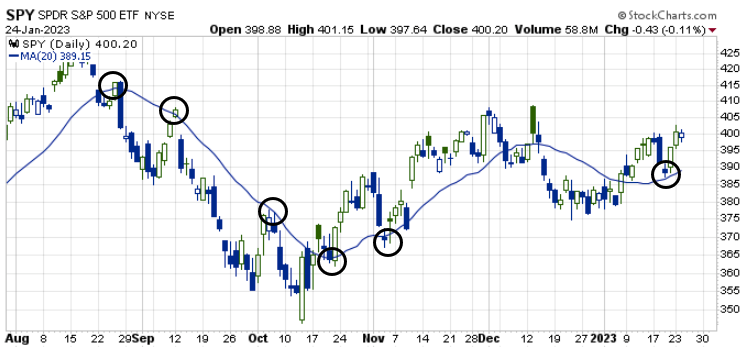 The reason I've chosen the 20-day SMA for this example is because it is essentially a measure of the past month (20ish trading days) of trading, which is a VERY important period of time followed by the world's biggest traders and Hedge Funds.
But what is this line telling us really? 
Mathematically, a simple moving average is telling us that the average price close over the past X amount of days equals the final point on that line.
So, if I were to use a 5-day SMA as an example, the math would be:
5-Day SMA = (Day 1+Day 2+Day 3+Day 4+Day 5)/5
Easy, right?
But the one thing that most traders fail to remember is that, since this is based on trailing inputs, it is a lagging indicator. 
Keep that in mind as I show you this next chart, which is at the CORE of today's discussion.
You see, the S&P 500 may be about to witness a bullish "golden cross," which occurs when the 50-day SMA crosses above the 200-DMA.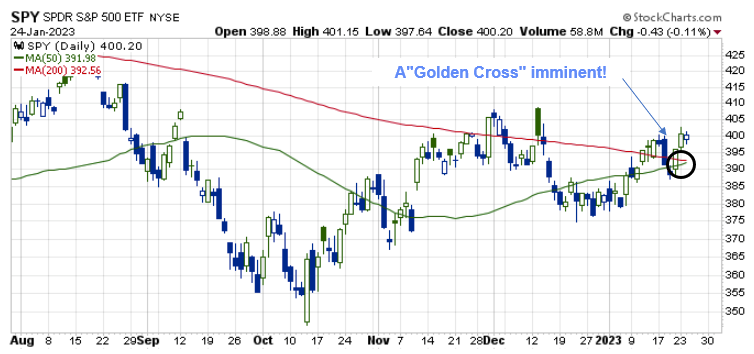 Such crossovers tend to have bullish implications for the market. 
And the imminent crossover you're looking at above is the result of all the energy that has been building during the sloppy bottoming activity that has been making the lives of a lot of retail traders very difficult over the past several months.
Friends, do you have any idea what knowledgeable, nimble traders can do if the market does in fact take all this pent up energy and run with it? 
I'm talking about traders that know EXACTLY where to look for the best options setups with the most potential to move and to move quickly.
That's where I come in.
What you see next is my next big idea that only active members of my Terminator Trades have access to.

I'm so confident you'll love this service, that I'm backing it with a full 30-Day Money-Back Guarantee!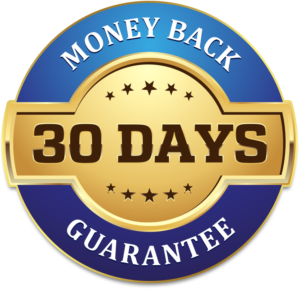 When you consider that you're getting:
The #1 Smart-Money Trade Idea of the day, M-F
The #1 Smart-Money Trade Idea of the Week
The SKYNET Watchlist
Alerts via the RagingBull App
The RESISTANCE Video Training Camp
Terminator Trades daily email
It's not hard to see why joining today is such a great opportunity.
Terminator Trade ideas are comin' in HOT now that I've just released my BRAND NEW 2.0 version.
Are you really prepared to let another market cycle leave you sitting with stocks that just are NOT rippin' as much as the rest of the market?
Don't do that…I beg you. 
Right now, I am offering access to this BLOCKBUSTER sequel for an incredible 50% off.
All my years of experience are ready to be unleashed if this market surges on the impending "golden cross."
It's going to be so much fun and I TRULY hope to see you there before enrollment closes again SOON.
Pro Tip: Review Terminator Trades Or Call 1-800-585-4488
Let's have a great rest of the week and until next time!