You know what I say when SPY and QQQ are dropping HARD like they were late last week?
"It doesn't matter," that's what.
And why is that?
Because, ONCE AGAIN, I have been able to harness the power of 0-DTE trades.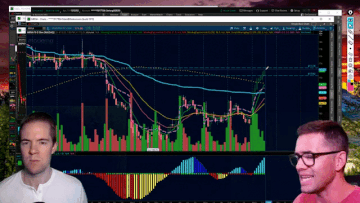 Friends, are you pick'n up what I'm putin'' down?
What I am trying to tell you YET AGAIN is that while the market is getting crushed under yet another ill-timed and fateful Fed policy stance, my man Ethan Harms and I have been seeing some of our option trade ideas surge in just 24-hours.
Don't believe me?
Okay (said in Tony Montana's voice from Scarface)!
Here are charts of the TWTR and UAL call option ideas that we delivered to members in our LIVE session as markets were crumbling this past Thursday. 
For the TWTR trade idea, here is the actual alert, along with the results: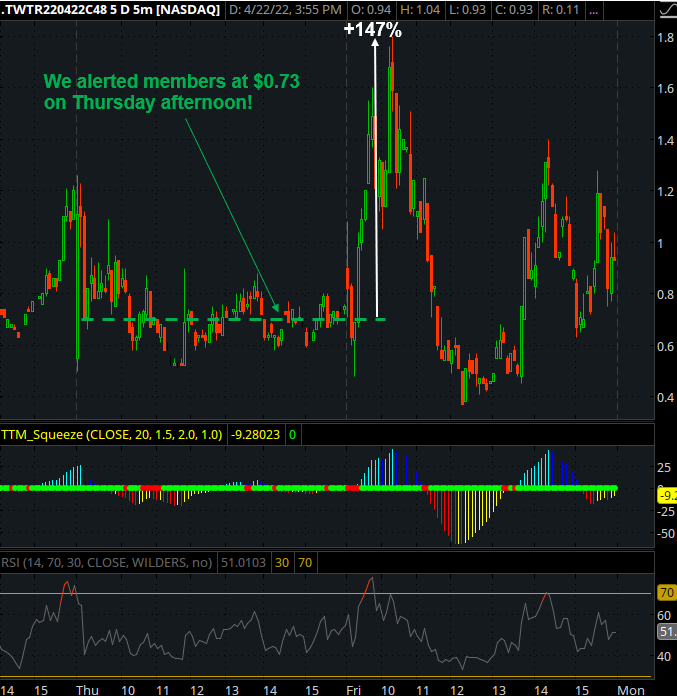 Did TWTR's underlying stock increase 157% during the same timeframe shown on the chart above?
Ah, NOOOOO!
It only increased roughly 6.5%.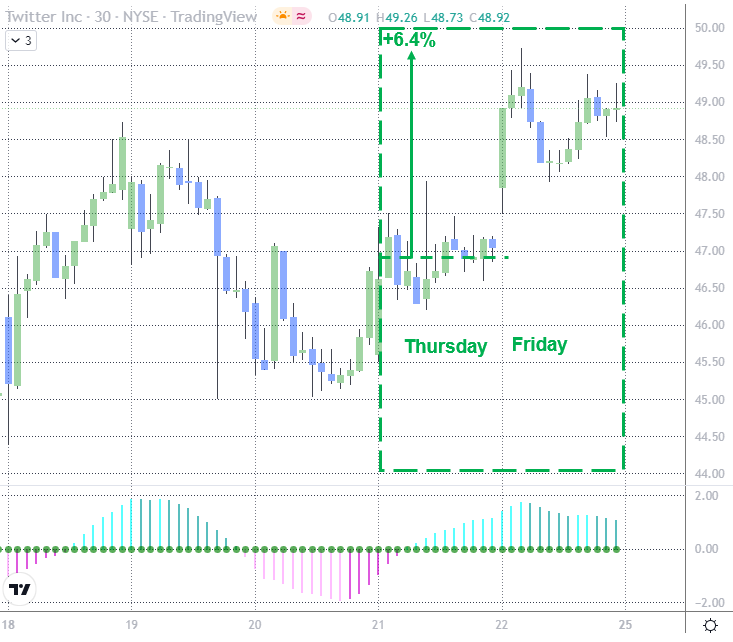 Now you know why I call it TWTR on Steroids.
By the way, if you are fed up with missing out on our 0-DTE trade ideas, RIGHT NOW I'm offering you the opportunity to join in on what is rapidly becoming my most popular service at a steep discount. 
If you're as excited as we are about this increasingly popular service, you can sign up prior to the next LIVE 0-DTE session beginning at 12:30 PM EST on Thursday.
For the UAL trade idea, here is the actual alert, along with the results:
Remember, these are our version of "lotto-style" trade ideas…EXTREMELY short-dated options with enormous volatility.
As we like to say, they are violently volatile, and the value of this service is the time and effort that Ethan and I put into finding the ideas with the best potential for the volatility to move the stock in the direction we desire. 
They are very risky trades with huge potential to see significant movement, and that's why Ethan and I like to keep the ideas under $1.00. 
AND, like many of my trade alerts, they are real-money trades, as you can see from this image of my account if I got in on the action with my own money!

What are we looking for when we pick these trades?
When we're producing bullish ideas like the ones you see above, we're looking for securities that are trading above their VWAP with strong volume on the options contract that we choose.
From a technical perspective, this next chart offers a PERFECT example of what Ethan and I spend hours hunting for before giving these ideas to members. 
Specifically, it shows TWTR exhibiting significant relative strength vs. the S&P 500 late last week, as the bottom TTM-Squeeze indicator shows momentum firmly at TWTR's back.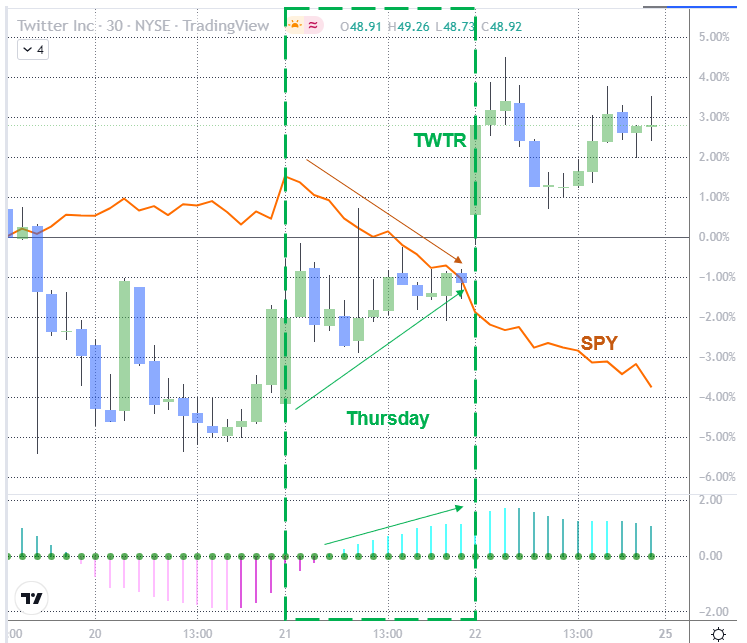 Then, this next image of UAL's options chain from our live Thursday 0-DTE session is a prime example of the strong options volume we like to see before recommending an idea to members.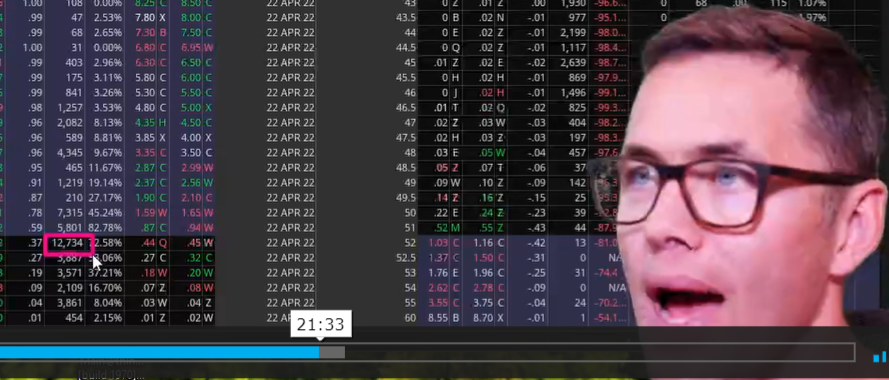 That's all I've got for you today, friends.
I hope you'll come join me tomorrow for what I know will be another exciting LIVE 0-DTE session.
Let's have a great rest of the week and until next time…