Welcome Back to The Wall Street Hustle!
Here's a look at the smart-money movement I've been seeing lately, and what I'm looking to do about it in my trading in the week ahead.
This week, I'll be covering:
DVN

– From .30 To 3.25!

NIO

– Don't Sleep On 0-DTE…

X

– Dollar Ace Scanner Surprise!
Is this morning's price action the 'dead cat bounce' that some folks have been warning us about?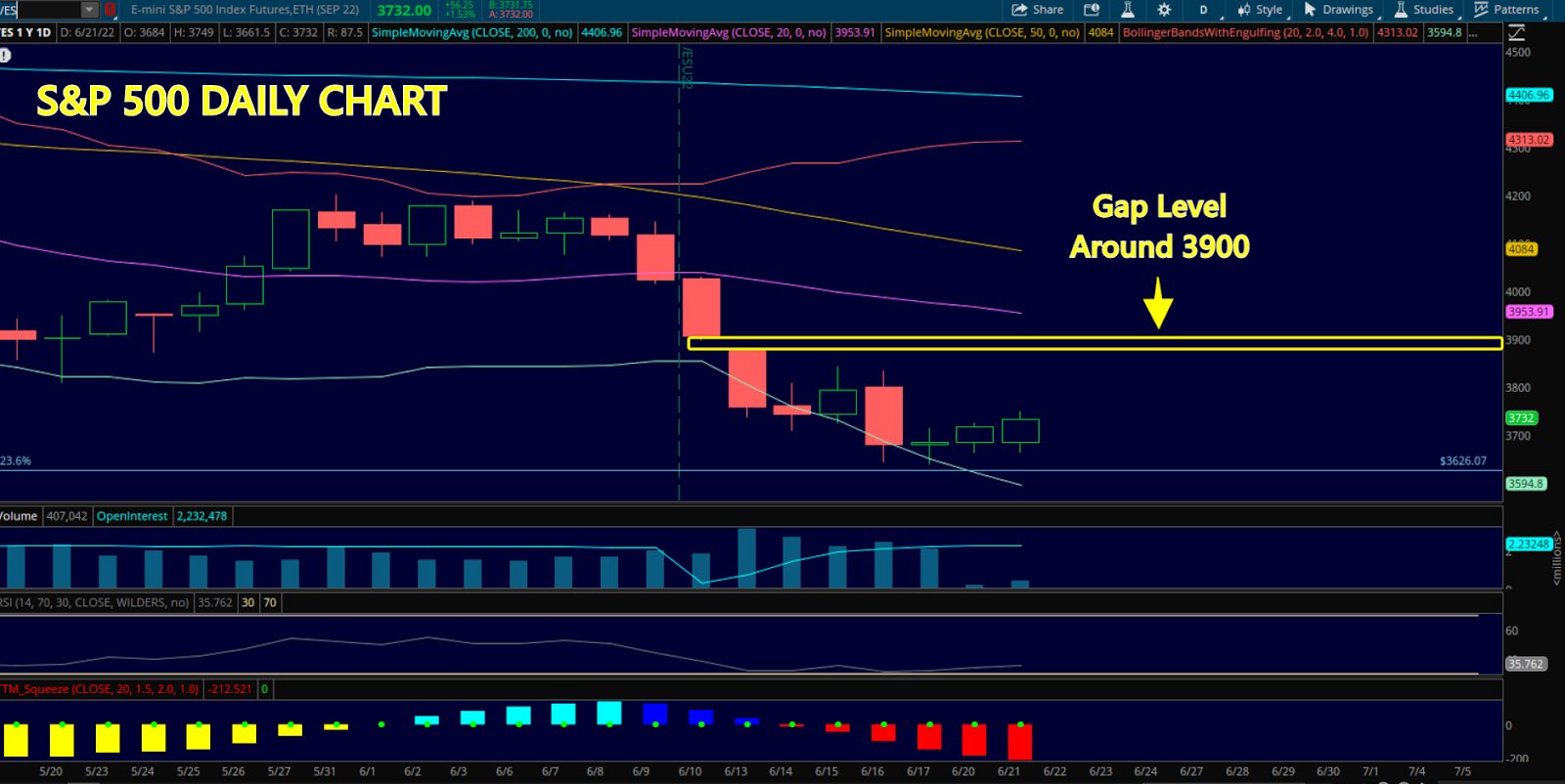 In bear markets, oftentimes there are periods of days, sometimes even weeks, where the market rallys higher after a significant drawdown. These are affectionately known as 'dead cat bounces', and they are almost always followed by another sharp downward move.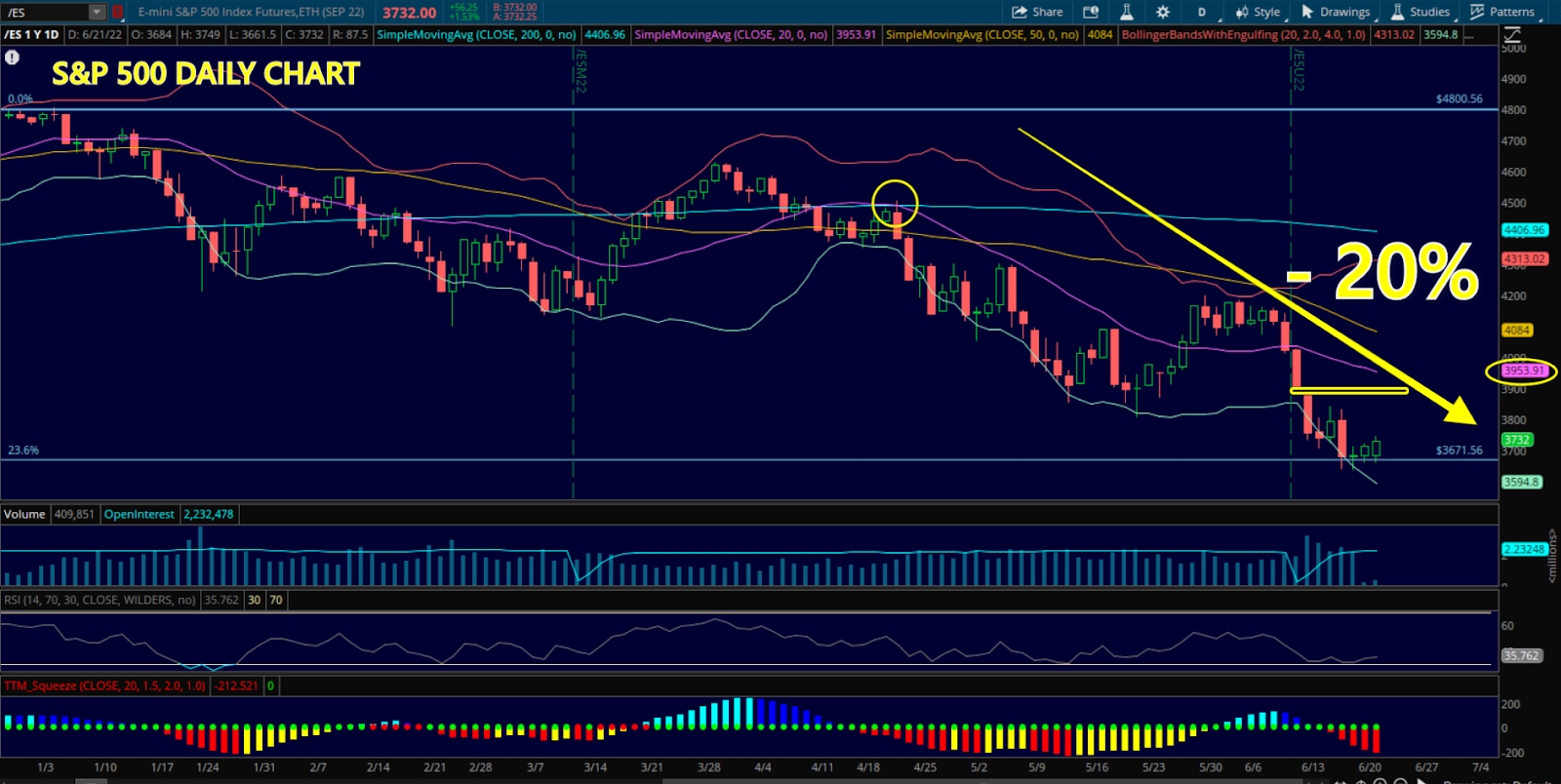 As you can see from the chart above, the S&P 500 corrected over 20% since making a high earlier this year in January. I've highlighted the 3900 gap level on both snapshots because as you can see it is a gap level and around 80% of the way from here to the S&P 500 20 day SMA.
Therefore I think if there is any true 'dead cat bounce', we could see a test of 3900 on the S&P 500 before another leg down comes if that truly is in the cards.
Now let's look at some recent smart-money plays that I brought to my readers attention:

Back on 6/16/22 I alerted my LottoX Members to:
NIO
Long
HONORABLE MENTION
Contract: $20 Calls
Ben sees this stock showing some strength despite the down market. It has been up, and while it has pulled back some, it still could go up more. These are trading around .22.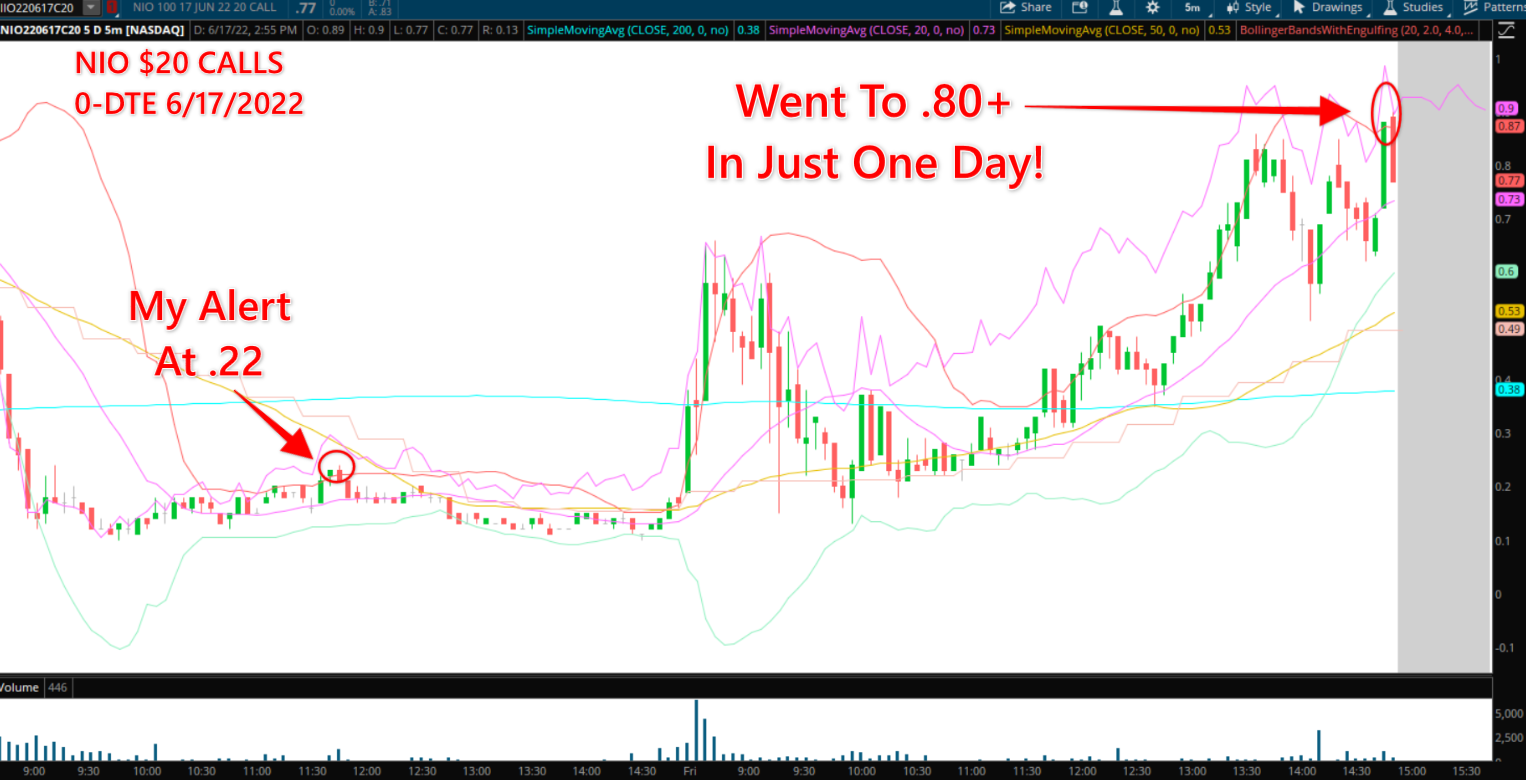 And sure enough, the contract saw price action that brought the options contracts to .80+ each!
DVN
Short
Contract: $60 Puts
Ben sees this stock trading in a bearish setup here. It's fallen from $78 to $64. These are trading around .30 each.
Now, BOTH of these throwbacks came from Thursday's LottoX Live session.  If you aren't a member yet, consider saving on a year of access today.. CLICK HERE TO JOIN LottoX
Okay, that's enough looking back… Because as much as I hope these helped you find some winning trade ideas, I want to talk about what's cooking now in the Fat Cat Kitchen…

X
One of my all time favorite stocks to trade is US Steel, X, and this recent price action coupled with this Dollar Ace Scanner Pick could signal an intriguing opportunity here.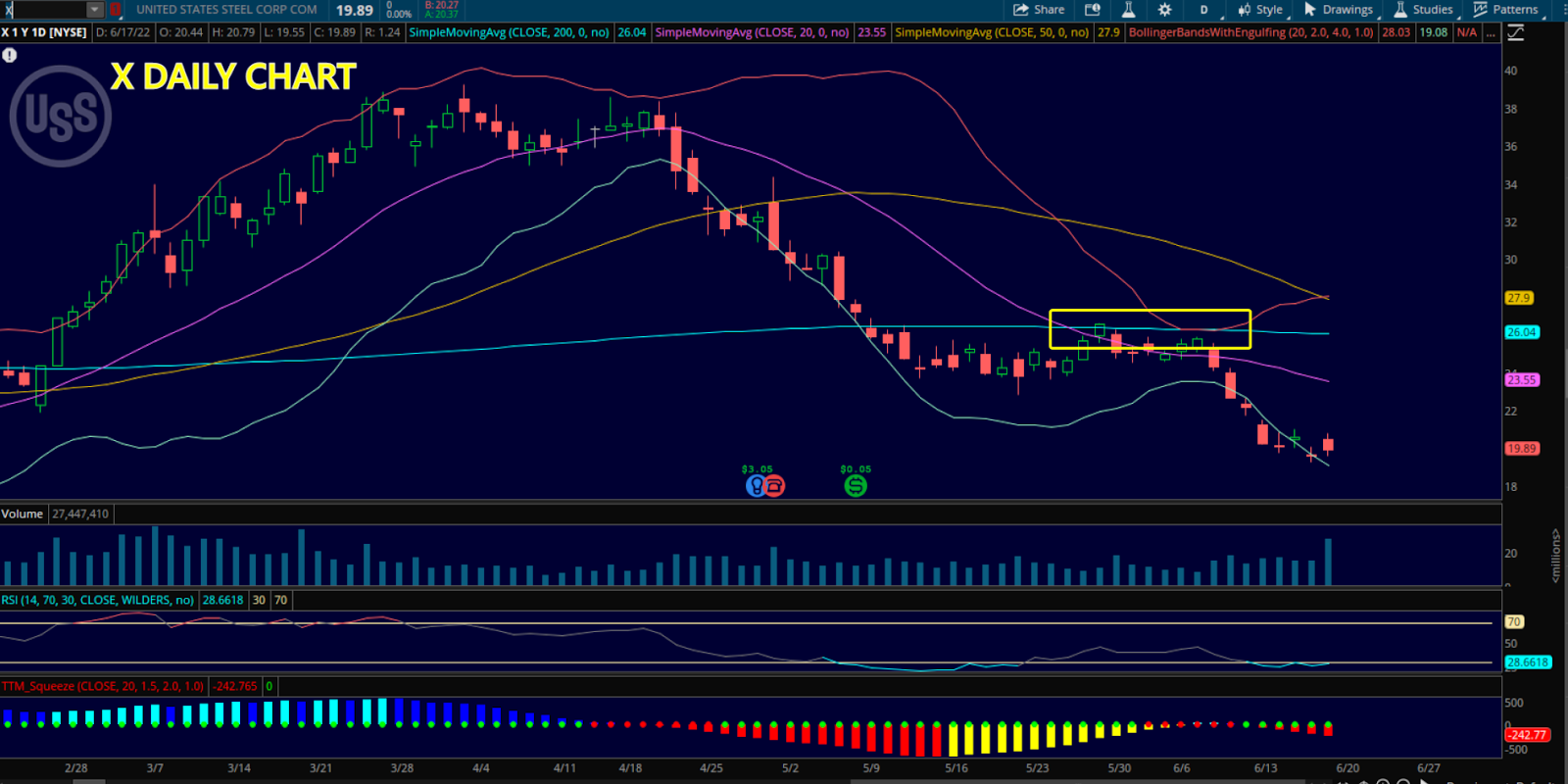 The stock has stayed suppressed under its 200 day SMA here after testing the $26 level to no avail.
With Friday's heavy volume at over 20 million shares, I think that it could be time to see X make up its mind, at least short term, to the upside.
What is more…
X could see a break above $21. If it could stay above that level, I'd like the X June 24 $22 Calls above $21.
NOTE: Names like X are what I add to my Dollar ace Watchlist, which streams during market hours for my Dollar Ace Scanner Members.  That means you don't have to wait for next week's "Hustle" to get these ideas delivered to you..
And don't forget that my Dollar Ace Scanner streams LIVE for my Dollar Ace Members whenever the market is open.