If you think music is key to setting the right mood and easing anxieties, in this risk-off market environment you'll struggle to find a better DJ or a better teacher than me to get you ready for the trading day.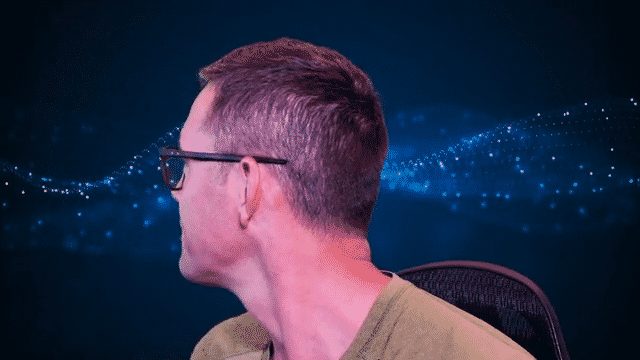 Speaking of risk-off, in case you haven't figured it out by now, it's not in the best interest of major investment banks to take an overly bearish stance on the stock market.
Why is that, you ask?
Well, it's because much of the revenue they generate comes from the fees and commissions related to their clients' trading and investing activity.
That's why it was a bit unusual to see Morgan Stanley's equity strategist, Mike Wilson, make the rounds with some ominous comments on Monday.
According to Mr. Wilson, Investors have "very few places to hide" in markets right now, with even defensive stocks succumbing to the pressure in recent days. In addition, he stated, "The market has been so picked over at this point, it's not clear where the next rotation lies," Wilson wrote. "In our experience, when that happens, it usually means the overall index is about to fall sharply with almost all stocks falling in unison."
Now, I don't pretend to know whether Mr. Wilson will ultimately be proven correct.
But I do know that the market has lost its bullish structure, and any intra-day strength that was witnessed on Monday did not come with convincing and reassuring signs from some of the breadth indicators I like to follow. 
In fact, let me ask you this…how many other trading services do you know of where the gurus walk you through all of the market's key internals AND painstakingly educate members on why they have chosen to employ a particular options strategy, EVERY TRADING DAY, IN REAL TIME?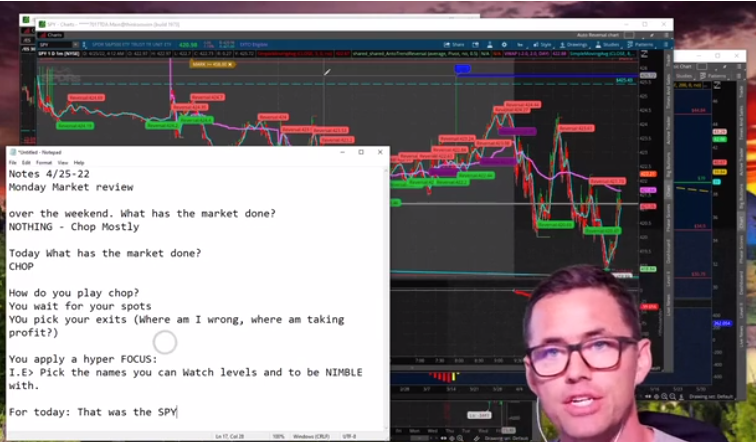 Well, friends, that's how I roll, and Monday was one of my most comprehensive live trading sessions to date.
We talked a lot about how to use options to protect against downside risk.
I zoomed in on one particular name, CRWD, that I think has the potential to underperform in this market, and I explained why it would be better to employ a "debit put spread" than buying straight puts to express my bearish opinion. 
This chart highlights what I am seeing from a technical perspective.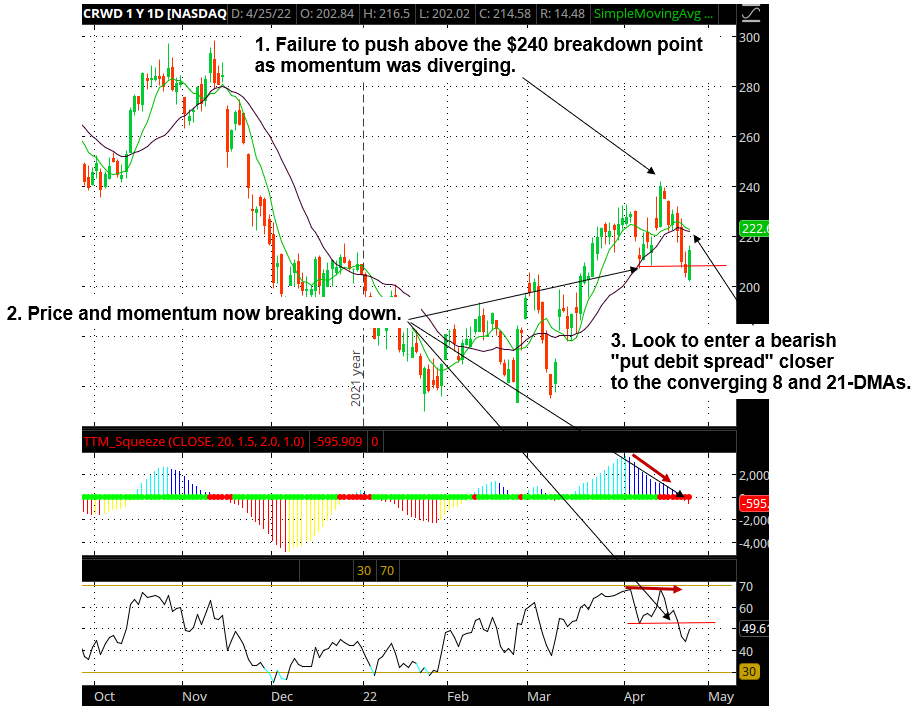 Now, don't get nervous about the fact that this is a multi-leg options strategy.
These spread trades only require that you buy and sell puts in the same underlying stock, WITH THE SAME EXPIRATION DATE.
In addition, vertical spreads like this potentially offer a higher probability of success because the underlying stock does not need to move as aggressively as when you purchase straight puts.
My outlook before I place these trades only needs to be "moderately bearish," as opposed to an "aggressively bearish" outlook needed if I were buying straight puts.
This spread actually benefits from two factors, including a falling stock price (the long put benefits here) and the passage of time (the short put benefits here). 
Like any spread trade, you can either take a partial profit or close the trade to protect against large losses (i.e., get stopped out of the trade) at any time prior to expiration.
In order to earn the maximum profit, however, the trade must be held through to expiration.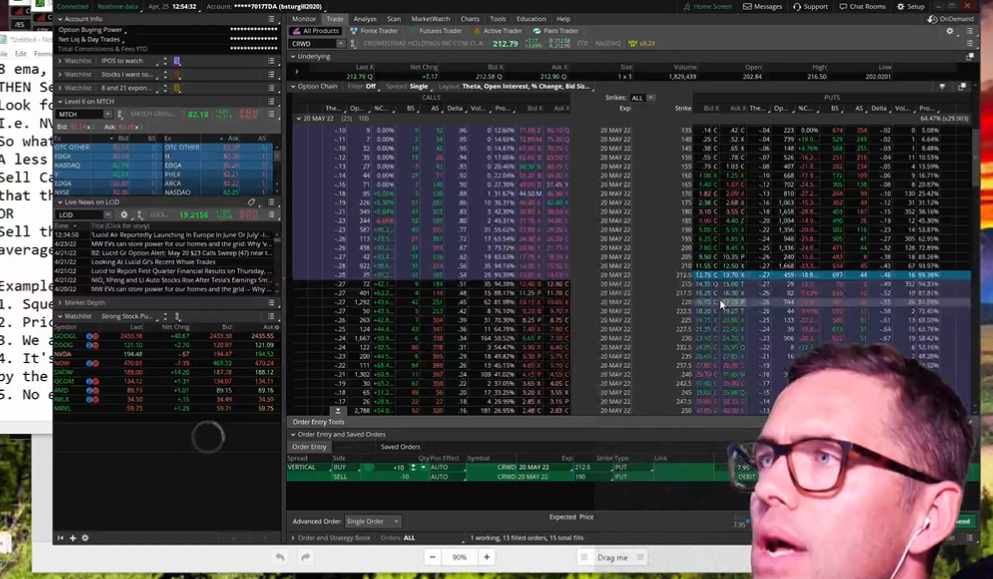 Maximum profit potential is limited to the difference between the strike prices minus the net cost of the spread including commissions.
This maximum profit is realized if the stock price is at or below the strike price of the short put (lower strike) at expiration.
The maximum risk is equal to the cost of the spread including commissions. A loss of this amount is realized if the position is held to expiration and both puts expire worthless. 
Both puts will expire worthless if the stock price at expiration is above the strike price of the long put (higher strike).
The breakeven stock price at expiration is equal to the strike price of long put (higher strike) minus the net premium paid.
Ultimately, friends, my service is not just about pumping out ideas, it's about educating you on how to use the market's signals to help you choose the most appropriate options strategy, along with the most appropriate options to make that strategy work. 
Let's all have a great rest of the day and until next time…