What's goin' on everybody?
If you want to grow your small account…
you had better be prepared to capitalize on big rallies like we're seeing this week!
As you may have heard, the S&P 500 witnessed its first 1-day move of > +3% since 6/14 on Tuesday.
And other than 2020, the Monday-to-Tuesday rally this week was the biggest two-day advance since the December, 2018 lows.
Oh, and the benchmark index's consecutive gains of at least 2.5% on Monday and Tuesday?
Well, that's super rare, with the last such occurrence happening in 2008.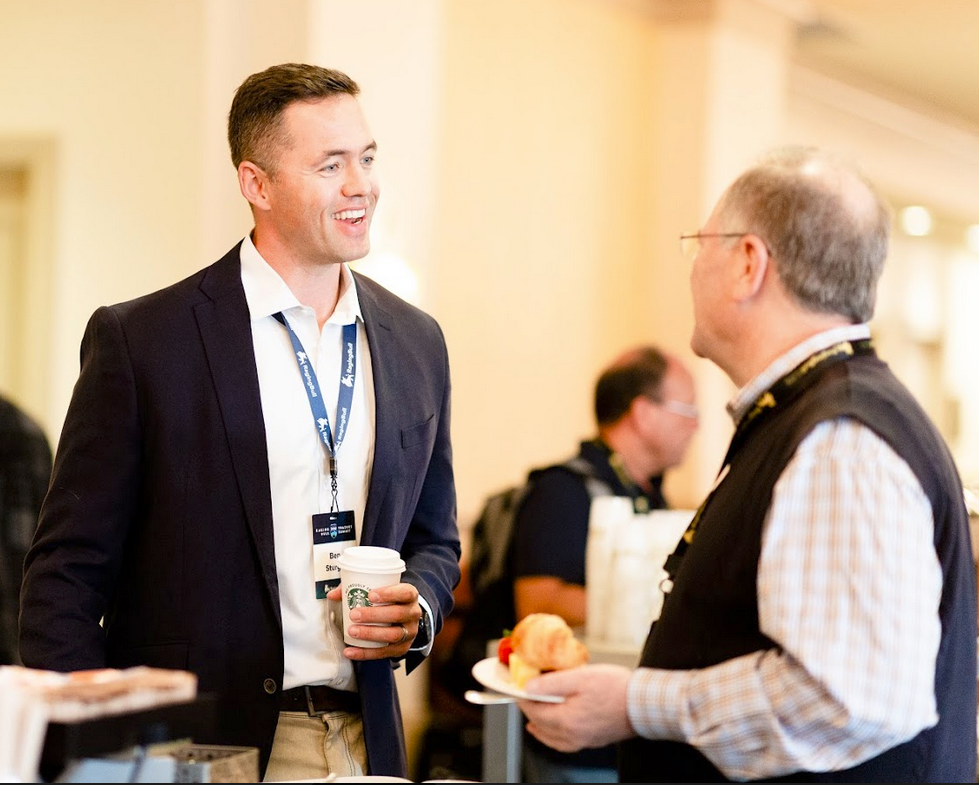 Make no mistake; there's no evidence that this rally means the market is done falling after the worst September in many years.
SO YOU HAD BETTER KNOW WHERE TO PLACE YOUR TRADES TO TAKE ADVANTAGE WHEN RALLIES DO OCCUR.
When I was first starting out in this business, trying to grow a small account quickly, I can't tell you how many times I picked the wrong stocks to trade during market bounces.
Unfortunately, this probably happened to MANY retail traders on Monday and Tuesday.
Here, just look at what I mean…
The S&P 500 rallied 5.8% on Monday and Tuesday alone.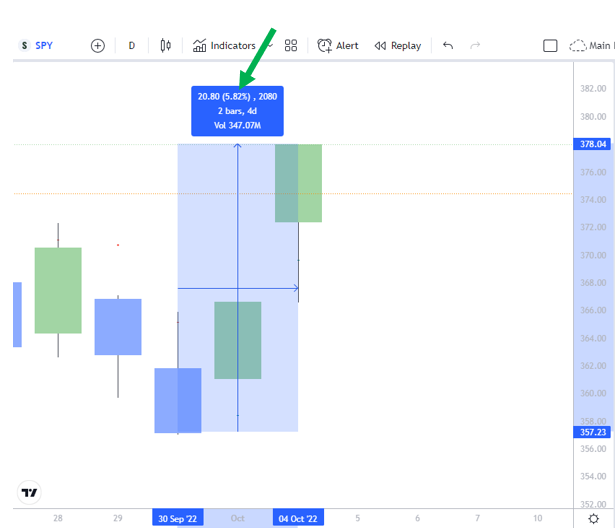 At the same time, numerous stocks rallied by much smaller amounts.
This can be seen on the following heat map, where light green boxes represent the S&P 500 stocks that rallied far less than the S&P 500…and there's a lot of them.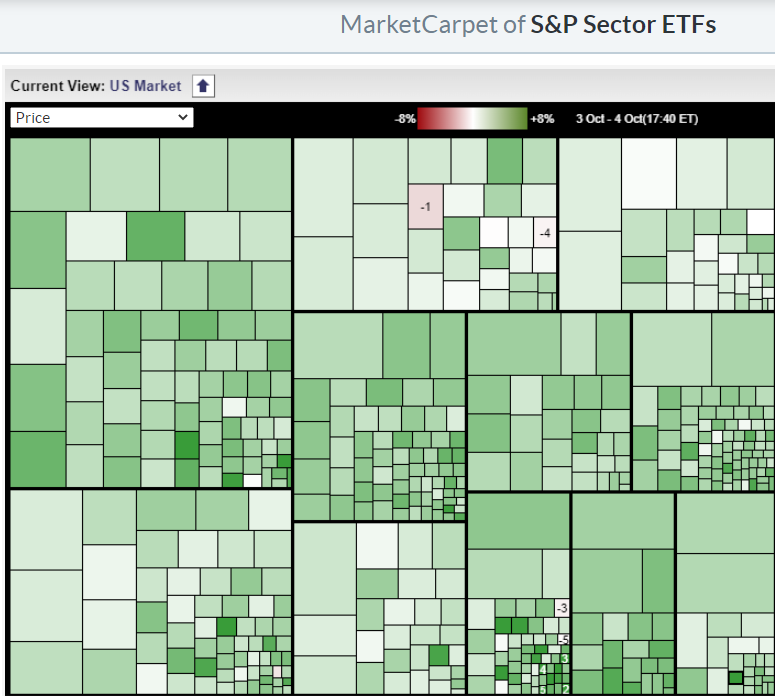 Friends, I make sure that my LottoX and LottoX Ultimate members are DIALED IN with correlation strategies and some of the most sophisticated scanners available to prevent this from happening.
Having knowledge of how to use correlation is CRITICAL during market rebounds.
Teachable moment: 
Correlation is measured on a scale of 1.0 to -1.0. 
If a stock has a correlation of 1.0, it has a perfectly positive correlation to the S&P 500 (i.e., it trades in lock step with the S&P 500).
If a stock has a correlation of -1.0, it has a perfectly negative correlation to the S&P 500 (i.e., it trades completely the opposite of the S&P 500).
If a stock has a correlation of 0.50, it has a weak correlation to the S&P 500.
When I brought the idea of TSLA Puts to my LottoX members last Thursday, TSLA's strong correlation of 0.83 to the S&P 500 was a KEY part of why I chose this idea.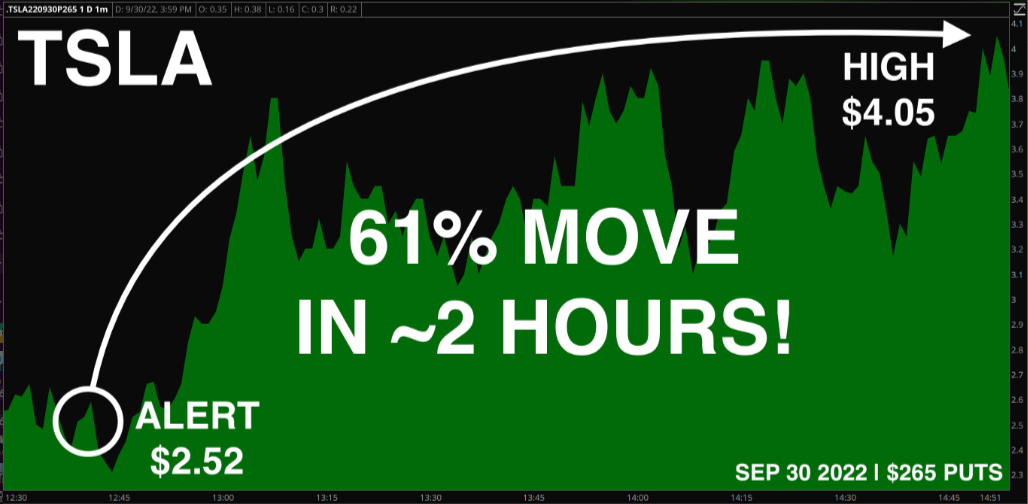 Of course, as this next chart also shows, momentum, pattern, and moving average analysis were also critical in finding this trade that delivered the incredible 61% move in JUST 2 HOURS shown above!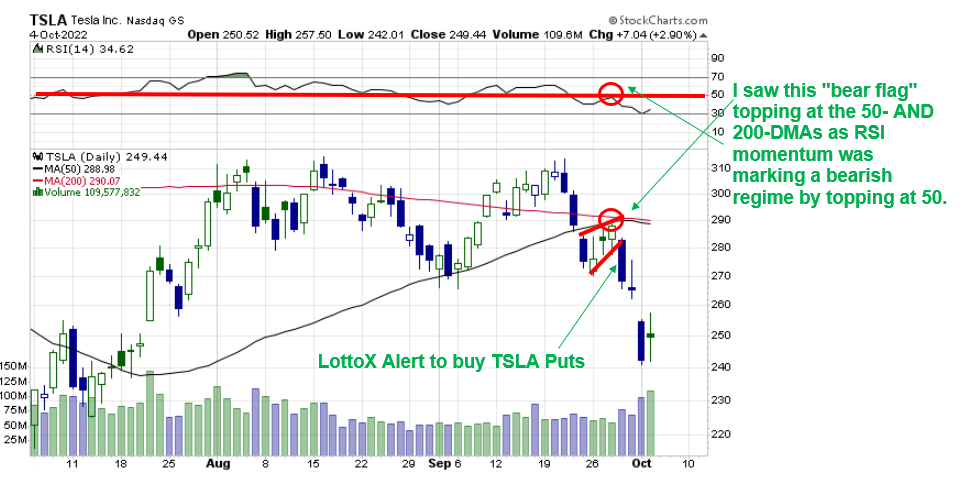 Oh, and what about my innovative scanners?
Well, they were showing unusual options activity picking up in TWTR on Friday…WAY before TWTR surged 22% on Tuesday.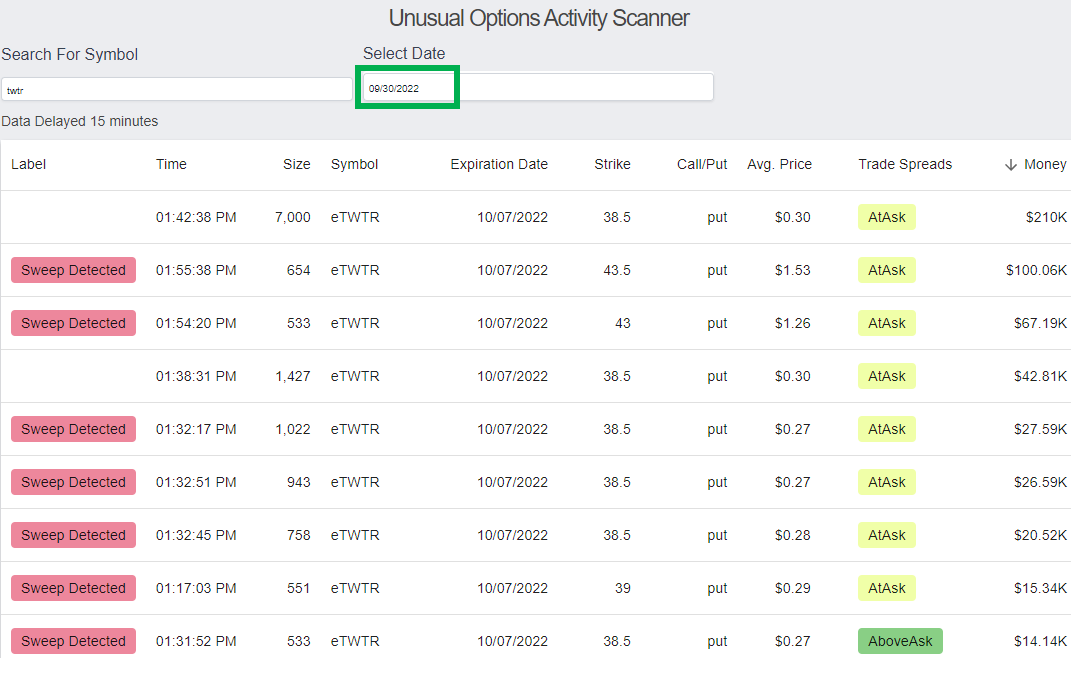 Friends, my next idea is ready to go, BUT ARE YOU?
Not sure LottoX is the right fit? SIMPLY CHAT WITH OUR TEAM: (800) 585-4488
Not sure you're going to like the experience? Well, there's this: