Now be honest…
Are you at the point in your trading where you are able to control your emotions under these ugly market conditions?

Are you overtrading, using strategies that just aren't working like they used to?

And are you just not understanding why oversold market conditions just aren't producing powerful swing trades like they once did?
Well, like my two sons here, I am right by your side:
Now, technical analysis is an amazing trading tool.
BUT one thing that many new traders fail to understand is that when long-term market trends change from bullish to bearish as they have this year…
It can cause momentum to take on something known as a  "mega oversold" structure, where key indicators like RSI remain oversold for longer than many expect.
That's when you need other tools to help you in your trading…
Tools that you can't find on free charting services like Tradingview or the thinkorswim platform.
Heck, you can't even find these tools on most paid charting platforms.
These are tools that spot an extreme amount of trading activity in low-priced, out-of-the-money calls.
Just like this: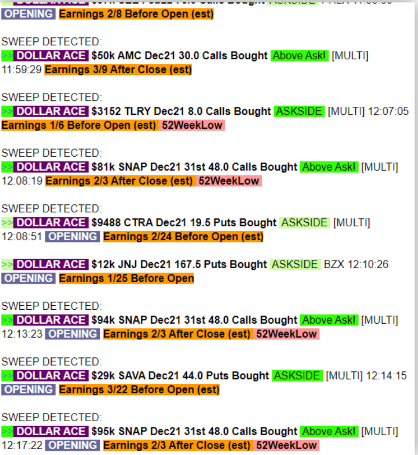 Why is that important?
Because these are risky options…
So in order to place huge bets on these options, it usually means that someone knows something.
Like when elected US officials trade on information they are not supposed to…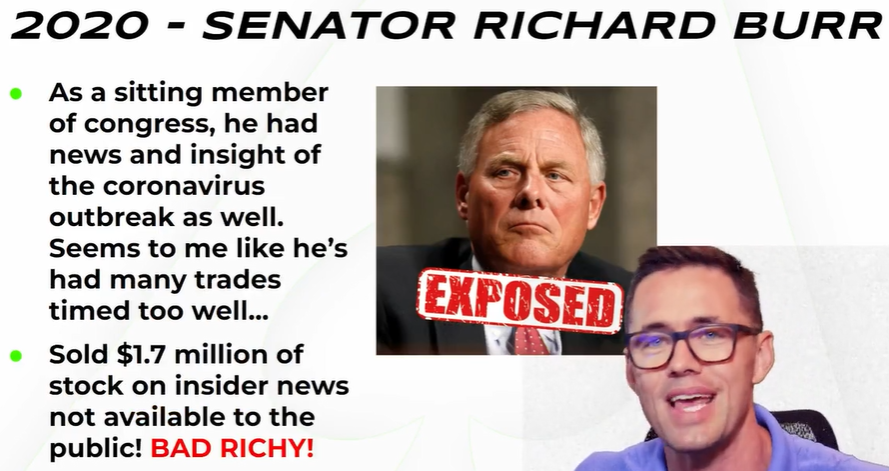 These are very risky trades, so to see such volume improves the chances the smart money knows something.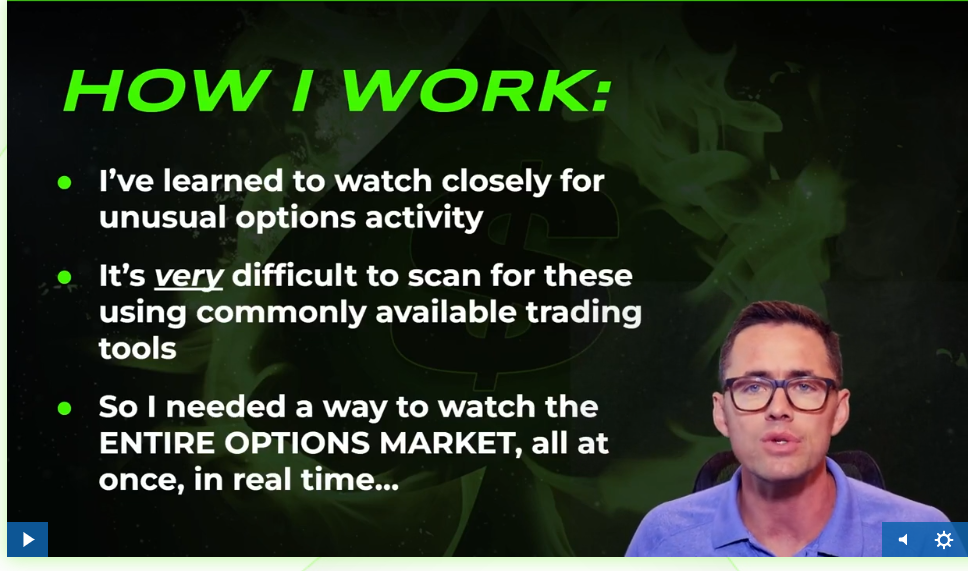 RIGHT NOW, friends, before you start yet another week of trading at the mercy of this ugly market…
I'm offering this tool, as well as ALL the instant trade alerts and educational content that comes with it for a 33% discount!
Not only that, but it also comes with a 30-day satisfaction guarantee!

Let's have a great week of trading and until next time…