Happy Friday Everyone!
Let's face it…I make a living from mentoring retail traders who have purchased a membership to one of my trading services.
BUT NOTHING MAKES ME HAPPIER than to see a member who has spent the time battling through a number of different market cycles with me, learning the art of using market signals to determine the right options strategy, then taking ALL the wisdom they've acquired to develop their own strategies. 
Heck, that's how I did it after learning from some of the greatest traders I know. 
And RIGHT NOW, when market conditions are the toughest they've been in decades, is the BEST time to learn.
By the way, if you weren't aware, I played some professional basketball out of college…and this guy right he, the GREAT Charles Oakley, taught me how to play post defense.
Now, if you are new to options trading, you may have yet to realize that this is a COMPLEX way to trade.
So having answers to important questions QUICKLY can be the difference between success and failure.
For instance…
do you know how to use statistics when trying to decide which options strategy to use?
or why you should NEVER blindly buy Calls just because a stock's price has rallied out of a price pattern?
or do you know how to manage your emotions during periods of HECTIC trading?
Lucky for you, we've spent the past several years, not to mention a lot of money, developing a library of educational material that is unmatched.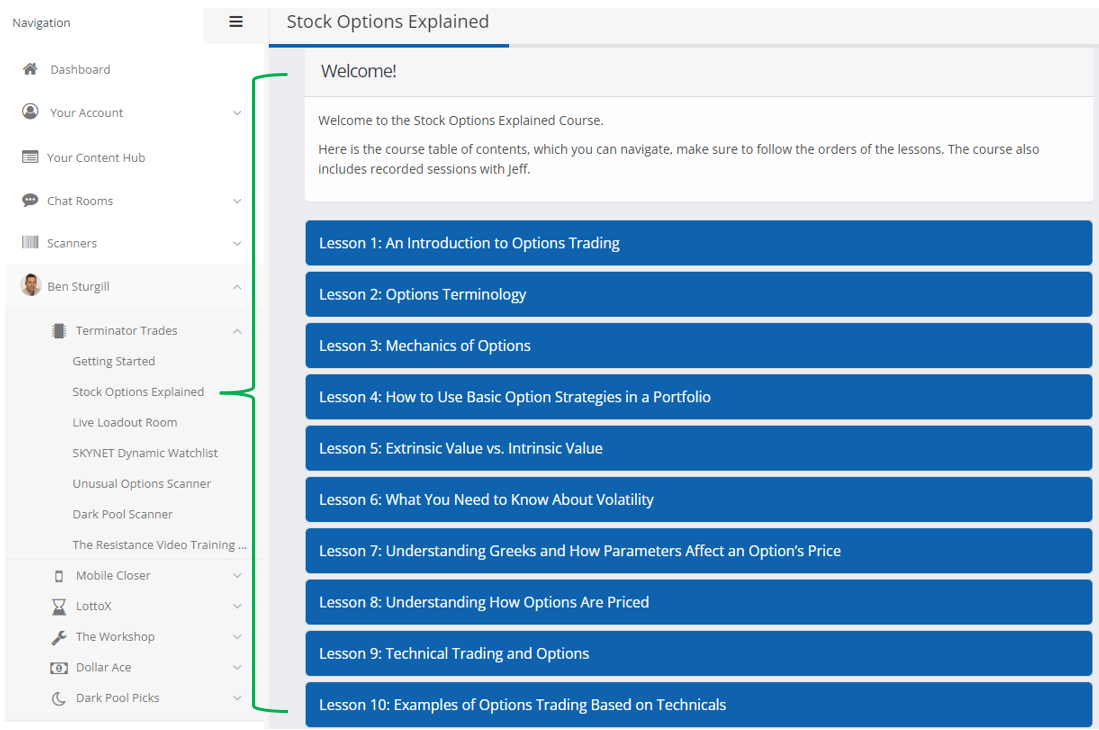 Now, combine that with EVERY PLATFORM POSSIBLE for retail traders like yourself to access INSTANT app and email alerts, LIVE education and training, RECORDED video archives, and INTERACTIVE chatrooms and you've got literally EVERYTHING you need to get to the next level.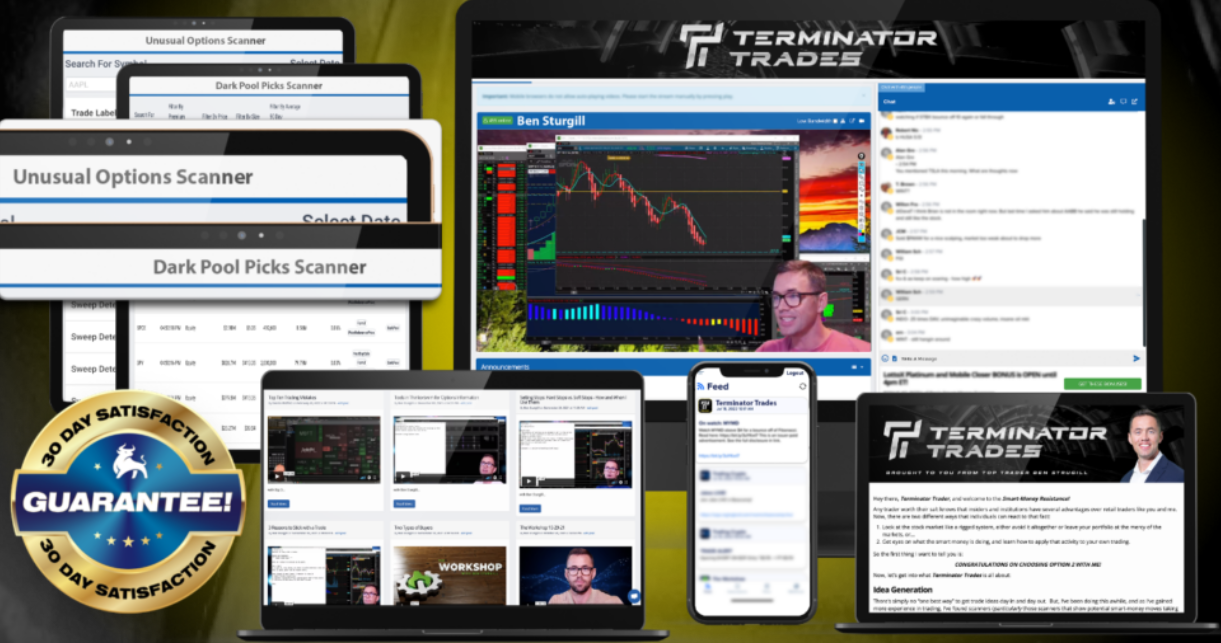 Oh, and if you've come to love trading so much and have days where you can't sleep and all you want to do is be on your computer getting ready for the market to open…
Well, I just happened to take this picture at 5:57 a.m. today (Friday)  and there's already 102 people in one of our chatrooms doing just that.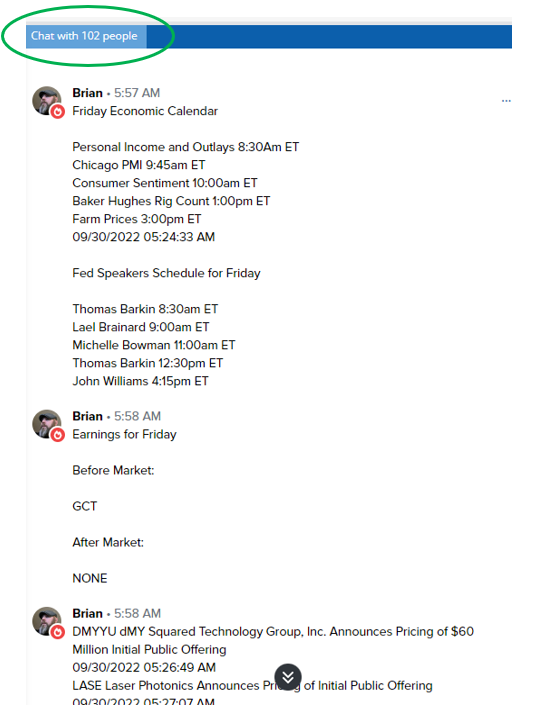 You simply CAN'T underestimate the power of a community of fellow retail traders being part of your development as a trader.
NOW, in just a few hours your ability to see which of the NEW ideas on my highly sophisticated SKYNET Dynamic Watchlist I am going to choose because I think it has the right setup to move like this…
We've reopened access to my EXTREMELY popular Terminator Trades service this week, but by the time the market closes TODAY doors will be closed again.
You're NOT going to learn sitting on your hands, so I hope to see you soon.
Let's have a great weekend and until next time…