What's happening' everyone?
When I first started trading, I didn't know anything about what I am about to show you here today.
Bottom line…being able to determine a stock's most probable price limits on a daily basis would be a HUGE step forward on your path to success in this business…and I am about to show you how to do it.
Over the past several years, I have become one of RagingBull's top gurus because I do not pretend to be someone I am not.
I know volatility, and at the heart of my strategies lie the tools needed to understand this AWESOME market phenomenon. 
My Mobile Closer strategy, which is a service I am offering at a 75% DISCOUNT right now, allows traders to trade just a couple of hours each day. 
What's at the core of this strategy? 
You guessed it…overnight volatility.
And my LottoX service hunts down SUPER LOW PRICED options with what?
You guessed right again…EXPLOSIVE volatility potential.
Just ask these members what they think of this ULTRA POPULAR service:

For both strategies, members looking to enter and exit day trades as close to the day's limits can be assisted by a tool that is WIDELY available. 
You see, most brokers have something called a Market Maker Move somewhere in their options chain.
On the platform I use, TD Ameritrade's thinkorswim, the current day's range is located at the top of the options chain page, then to the top right of each option.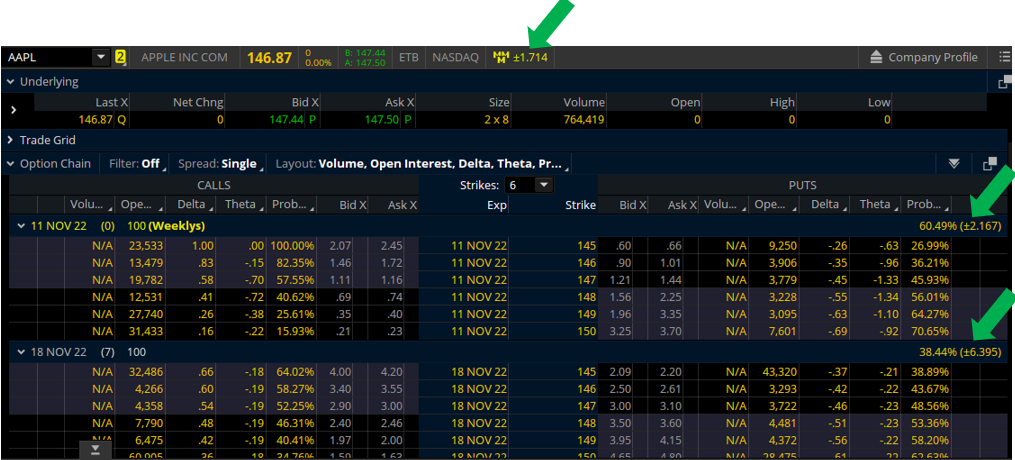 In this example, the +/-1.714 at the top center of the page means the Market Makers are expecting the price of the stock to move in a range of +/- $1.714 today.
Now, if you think we are out of the woods on the inflation threat, think again…because on Monday we get more inflation data, followed up by even more inflation data on Tuesday.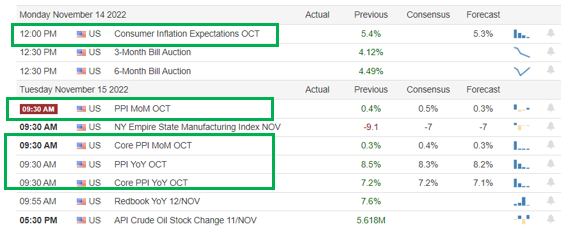 You only have until 3:00 P.M. this afternoon to find out my BEST idea on how to play the volatility gap this going to occur over the weekend leading into Monday's Core Inflation Expectations report.
With a 75% DISCOUNT to try it out, how could you beat that?
Let's have a great weekend and until next time!