It's almost time again everyone,
That time of week when the options master, Ethan Harms, and I have been coming across short-dated options with the most explosive potential.
And these moves occur in roughly 24 hours.
The move we saw in one idea that we gave to our LottoX members during this past Thursday's LIVE trading session is going to blow your mind!
The best part?
This idea was a bearish trade.
Specifically, this idea to purchase of Put options that benefit when the underlying stock moves aggressively to the downside:

What happened next?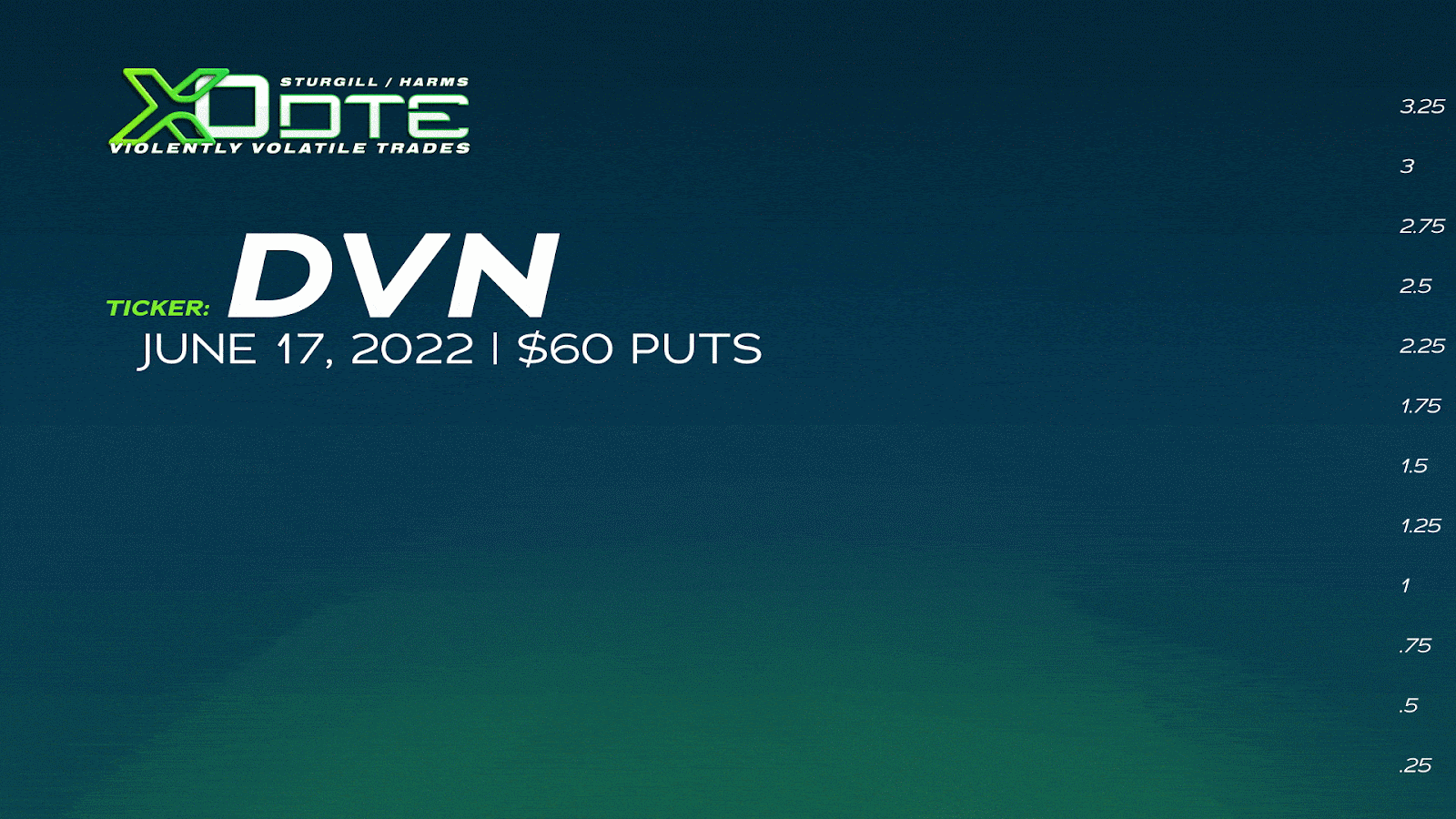 Now, I get it. 
You're still trying to master the complexities of trading options in such a volatile market…
But for some reason you find it difficult to come up with good bearish ideas.
Well, these Puts in DVN that I alerted members to simply came to my attention because of this textbook technical setup.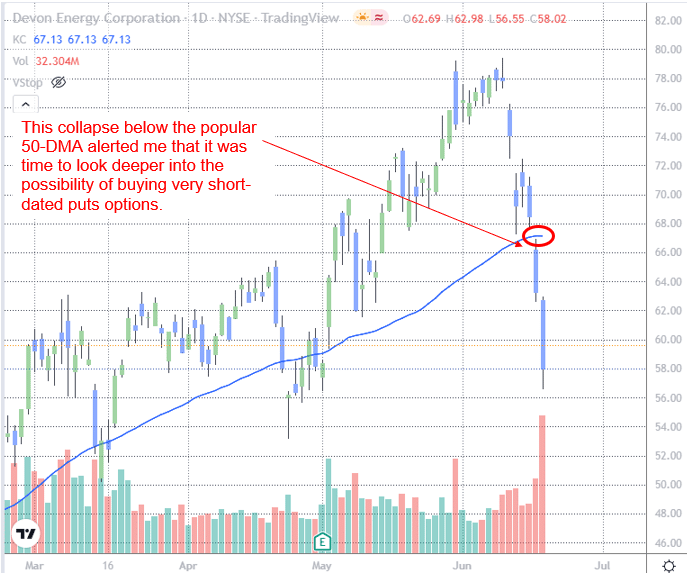 Nothing too complex there, right?
However, the indepth research that I then performed using my arsenal of custom scanners and tools is a process that only members of my LottoX trading service are privy to.
Friends, if you've never felt what it feels like to capture one of these rockets, let me tell ya…it's a lot of fun.
Right now, I'm offering you this opportunity to simply try us out with this money back guarantee…

But don't forget, our next ideas are fast approaching at 12:30 p.m. ET tomorrow.
Let's have a great rest of the week and until next time…