You know that saying, "if you've got it, flaunt it"?
Well, after last week's top LottoX 0-DTE trade idea that rose 406% in less than 24 hours, and following the breakout in the bullish trade idea we are about to discuss, we are going to be "kickin' it" this weekend!
MAT (MATTEL) was another big mover for us this week.
When we highlighted the 17 Jun 22 $27 MAT calls upon a break above $24.80 as our top pick for members this past Monday, I was like "can't stop, won't stop." That's what I say when I'm feelin' it, by the way.

From the massive call buying that came across my proprietary unusual options activity scanner…

to the "bull flag" price pattern that was developing on the price chart…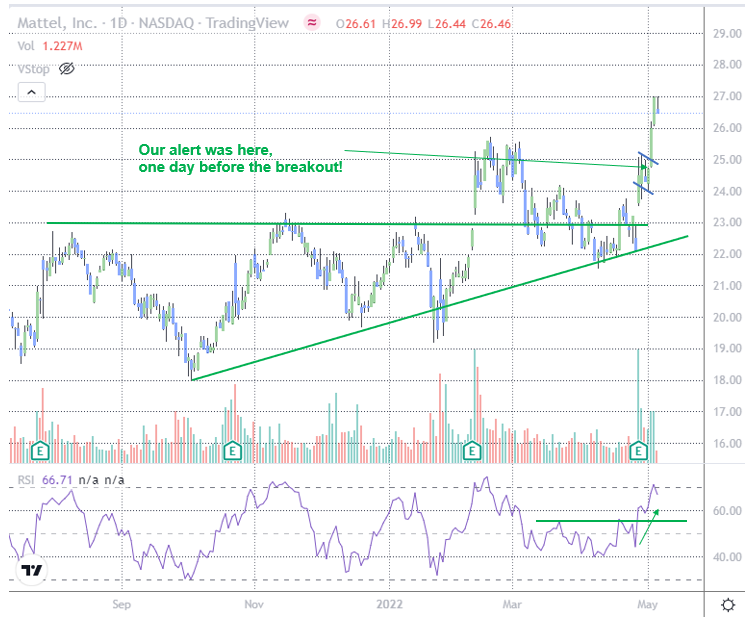 to the huge unfilled gap between price and consensus analyst estimates…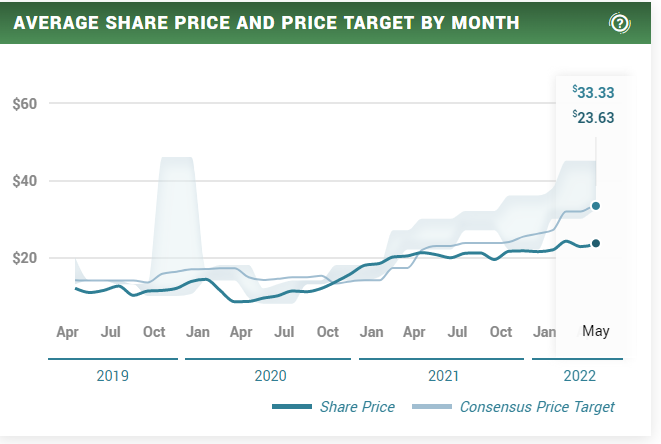 this one ticked all the boxes.
Friends, I get out of bed WAAAAY before the sun comes up to find setups like this for you EACH AND EVERY TRADING DAY!
That said, I need you to ask yourself…do you have the tools to deliver ideas of this quality on a consistent basis?
AND don't forget, next week brings brand new inflation data and a TON of Federal Reserve speakers.
You can be ready, equipped with my latest scanner results and carefully curated trade ideas, by taking advantage of a limited time, discounted, risk-free 30-day money-back guarantee offer!
Let's have a great rest of the week and until next time…